By Cash W. Lambert
Photos by Nathan Hamler
Be careful which path you choose, because if you choose the one less traveled, not only will trees hide your figure. Tiny thorns will pierce you repeatedly as you crawl through the brush and searching for direction will be a daily task.
Yes, Pedro Delfino knew this and yes, the 19-year old staple in our South Florida skating scene chose freeskating anyway. Proudly too.
"Competition turns me off," he says. "Everyone's eager to get first place, but competition is not my thing. I miss the innocent part of skateboarding."
The (now bearded) kid who grew up skating every park, bowl and notable street in Boca Raton was once going for it. Going for that path that he and everyone else could see: plan, practice, produce. And with that regime on repeat, he could make it in the contests, make it in more edits. The pro's would just be around that corner…
…Then one day Pedro didn't want to do it. He didn't want to walk this groomed and heavy trafficked path, with its physical ailments and pressure. That other trail, that's what he wanted to try. He wanted to plan, practice and produce, but not in skateboarding anymore. Suddenly curious, other things were on his thoughts. And his sponsors, Island Water Sports and Lake Skateboards, didn't mind.
His fondest memories thus far aren't from his competition standings or his recent and fleeting fame on Thrasher's social media platform. "Some of the best times are just with friends skating when we don't need to be on our phones at all. We're just skating, with nothing else to think about, no problems, just bliss. To me, skateboarding is more about connecting with other people than skating by yourself. It's about the community. That's what I look back on and smile."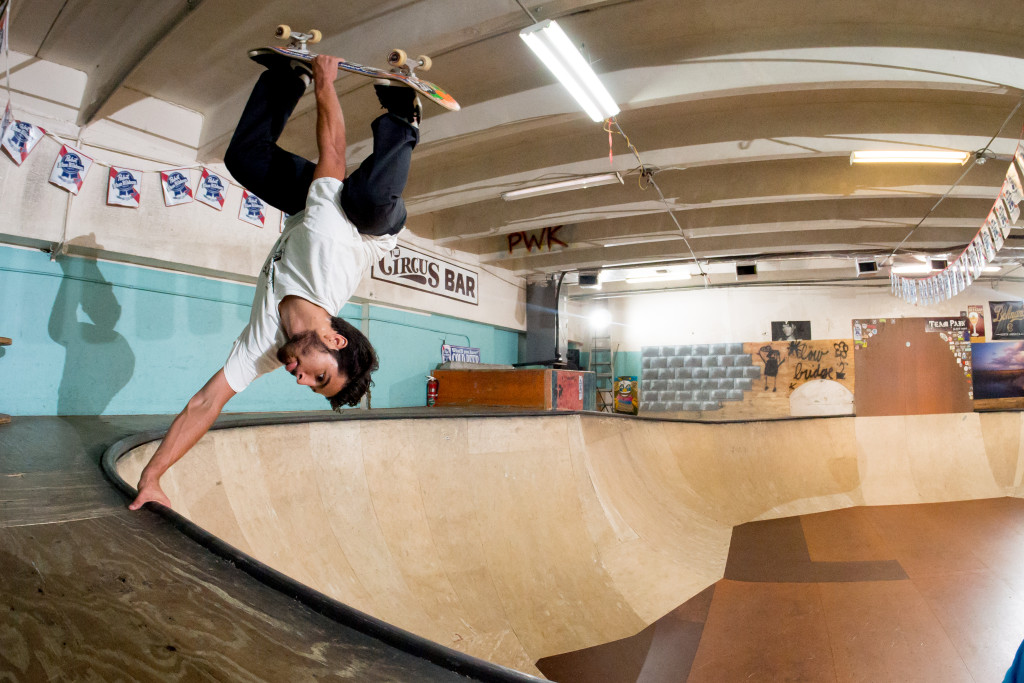 He continues: "At a recent contest I wasn't performing well and if I fell, I would make a joke out of it. Make people laugh. Yeah, that's what I love. Making people laugh. You know, if I do terrible I might as well make it enjoyable, do a handstand on my board or something."
He made himself laugh in his recent edit entitled Collage, where he lands a 20 set rail. Instead of critiquing it, or saying he could have done any of it differently, he's jubilant.
Yes, balance helped him land that rail, but balance is also how he sees the soul of the sport. "Skaters say that it should be the only thing you should live for. And I love it too, I can't ever see myself stopping. But I want to pursue other things."
Like an engineering degree at Palm Beach State College. He figures that since the body will deteriorate faster than the mind, the mind should be the initial investment.
Although the path that Pedro chose as a freeskater kept him hidden from the spotlight, created some thorn like financial worries and forced him to question his direction, it gave him just enough experience to know what to do next in the crowded bowl named life: plan, practice and produce. And unwind with his passion.