By Cash W Lambert
Photos by Ben Hicks
In the heart of Deerfield Beach lies a quiet, calm lake that can instantaneously explode with excitement and flair and energy, as helmet and lifejacket-clad adrenaline junkies ramp towards the sky and somersault down to the earth, all in the name of wakeboarding. Not to mention doing so without the roar of a boat engine.
So why is Ski Rixen, Florida's oldest yet most innovative cable tow park so popular with pros and the everyday Joes for all things wakeboarding? A good person to ask is Noah Flegel, South Florida's own who is arguably one of the leading forces with a heartbeat in today's action sports industry. Remember him, upside down on the cover of Sports Illustrated years back? (Or maybe the December, 2012 cover of the magazine you're reading right now?)
"I go about twice a month when I'm riding," Noah says. "Ski Rixen has the best kicker I've ever hit. It's really big and progressively steep."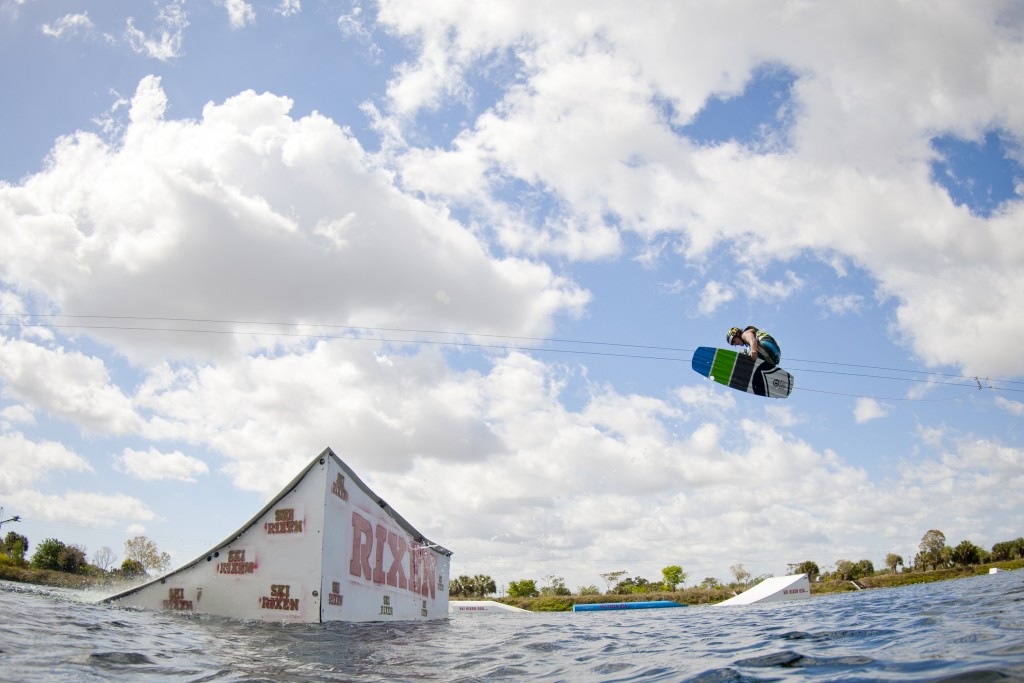 But not too steep for the average wake enthusiast. The park, which is open all week long, even caters to those just getting into the sport by offering beginner classes. It's one of the rare places in the Sunshine state where visitors can slalom, trick ski, kneeboard, wake board or even (South Florida surfers, take note) surf without a wave.
The price for the entire group of friends or family isn't too steep either, with affordable per-hour ski passes, group rates and all day passes. It makes for a much cheaper outing than renting wake and ski gear, along with a boat and a trip to one of Florida's numerous lakes. Plus, Mom, Dad and company can watch closely at all times while the participant on the cable becomes (for better or for worse) the center of a camera lens.
Ski Rixen is located at Quiet Waters Park in Deerfield Beach on Powerline Road.  Visit www.skirixenusa.com for more information or call 954-429-0215.