By Darien Davies
Photos by Leon Legot
Alright, my little festival-goers, it's finally time to break out your Coachella-like outfit and pluck that daisy flower you've been growing all year. SunFest is here, so let's get weird.
Even if you're new to the music scene or are a veteran of West Palm Beach's downtown action, there's always something to know so you are on the up-and-up of happenings and are prepared for an epic experience.
GENERAL INFO:
SunFest is held May 3-7, 2017 in downtown West Palm Beach along the Intracoastal Waterway. The festival grounds are on Flagler Drive at 100 Clematis St. Parking is a total B so either plan to get there early so you can find a spot in a parking garage close by, or bring your rollerblades and road Cokes because you'll be trekking to the site. If you're fancy enough to know someone with a boat, you can anchor in the Intracoastal Waterway in front of the SunFest site and take the water taxi to the waterfront gate for $5. Winning.
MUST-HAVE MUSIC:
Prepare yourself for the ultimate symphonic endeavor with Blink-182, Weezer, Marshmello, Macklemore and Ryan Lewis, Widespread Panic, Snoop Dogg, Flo Rida, Fetty Wap, Ben Harper, Ziggy Marley and more. This is the best cultural and musical mashup of the year and an absolute must see for the season. When in doubt, shout it out, and sing along with every song.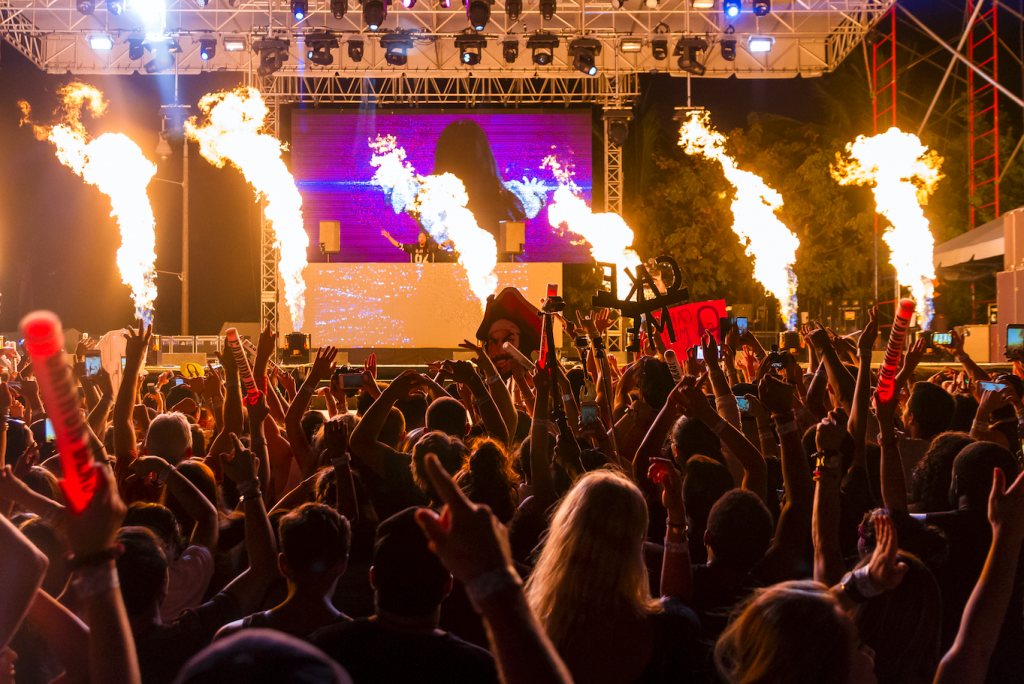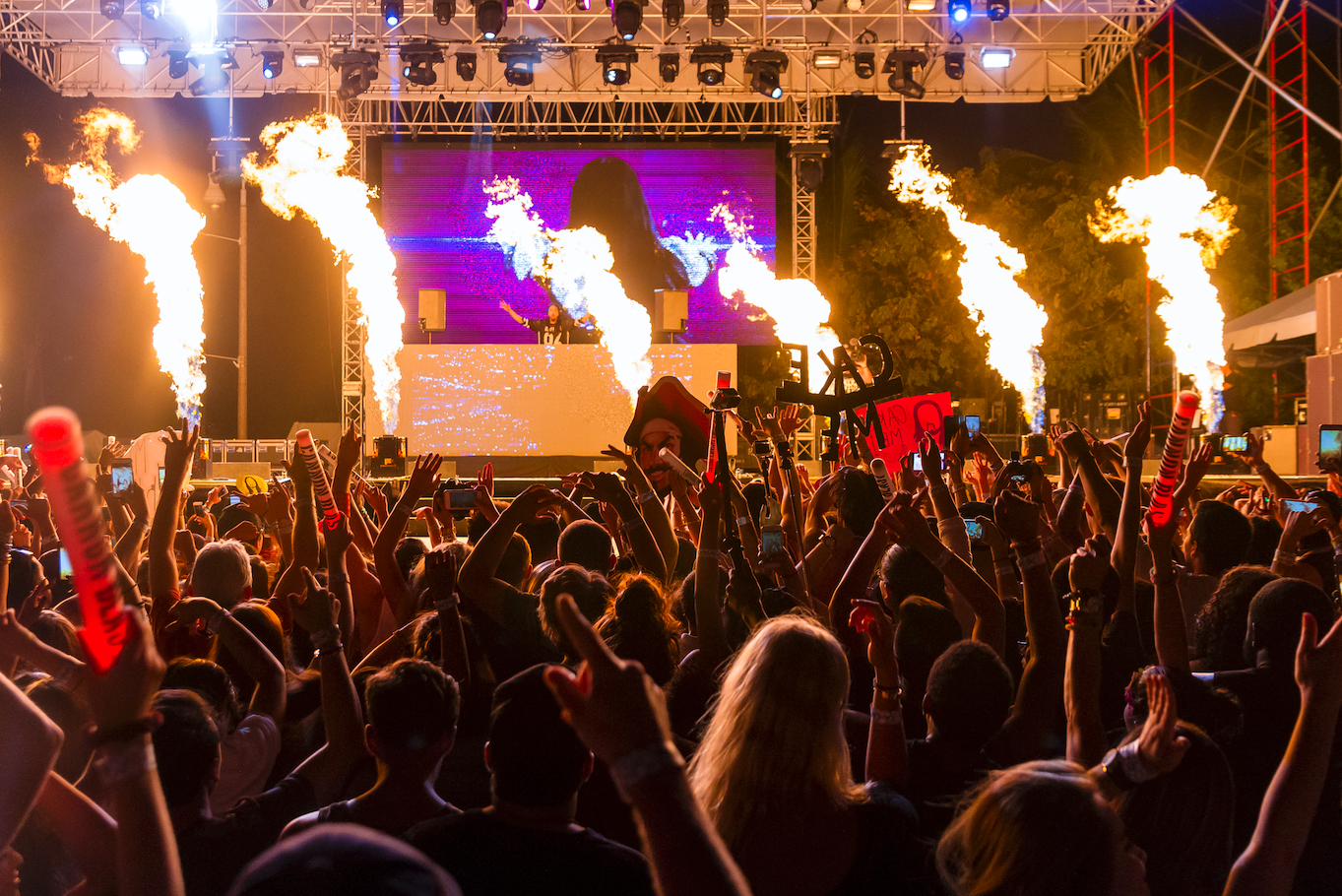 MONEY$:
If you want to get the most holla for your dolla, bundle your days. If purchased in advance, a 5-day pass is only $75, which saves you a ton of green when you compare that to the $55 two-day pass or the $35 single day pass. Ticket prices increase starting March 11 so don't be a square and forget. This saved money will come in handy at the tiki bar.
The Festival is open from 5 to 10 p.m. Wednesday and Thursday, 5 to 11 p.m. Friday, 12 to 11 p.m. Saturday and 12 to 9
p.m. Sunday. Don't skip out early on Sunday because the reworks show begins at 9 p.m. and, honestly, who doesn't love a good reworks show. Especially with all of your musical happiness pumping through your body, this is the best time to make bad decisions with the person closest to you.
You are able to use major debit/credit cards (MasterCard, Visa, American Express and Discover) at all gates, barges, and beer and rum locations. There are ATM machines available but plan to bring cash with you so you avoid Nile-long lines and the $3.95 transaction fee.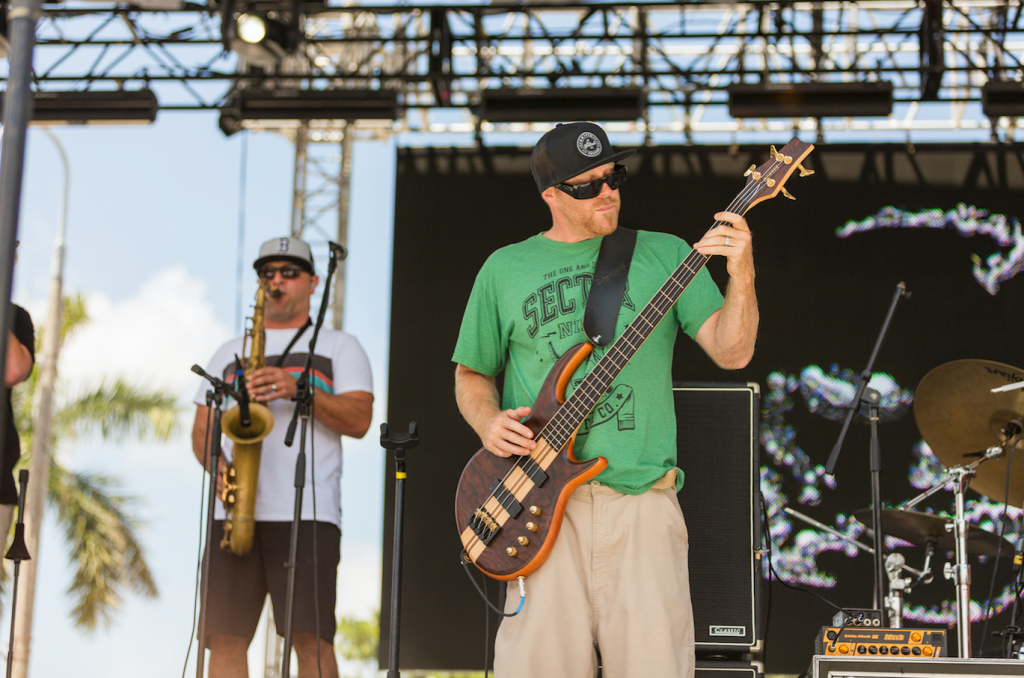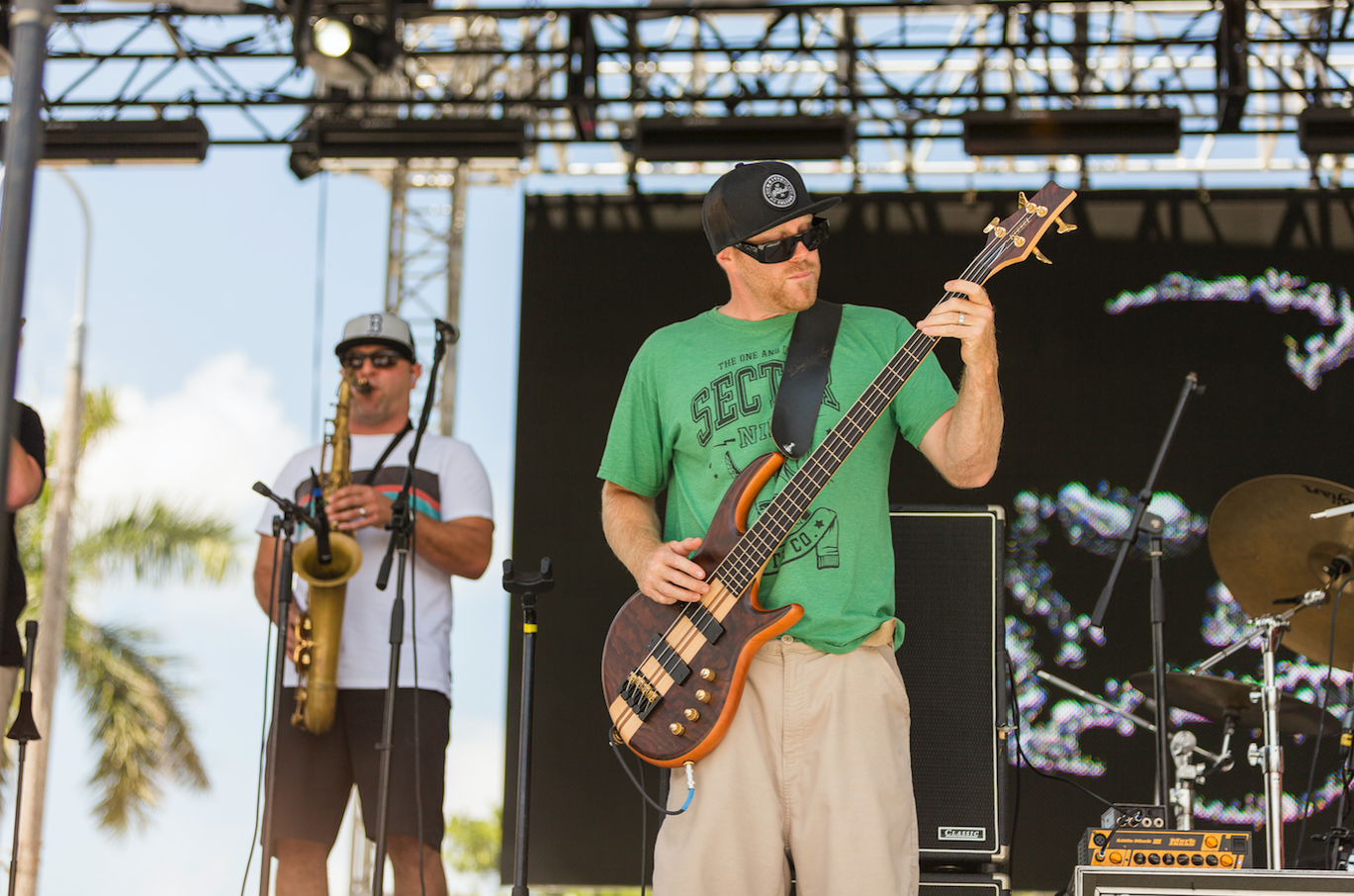 MAP:
There's three stages, Captain Morgan's Floating Oasis, Tiki Bar, beer and food vendors dotted along the entire stretch of the festival so everything is pretty much at your ngertips. Fun fact: you will only nd a full bar on the barges, so if your girlfriend must have that skinny margarita, you'll need to hit up the Floating Oasis.
Plan your location based on your can't-miss bands because there's a bit of walking distance in between the stages. There's also, conveniently enough, bathrooms located practically next to each beer cart, but timing will play an important part in this, too, as you'll be in line with hundreds of your closest festival friends.
FOOD:
There's no doubt you're going to need some food to nosh on in between bands. For that, you have The Eatery, which is a one-stop-shop for all your munchie needs. You'll be able to order up Nashville Hot Chicken, Veggie Rice Bowls, gluten-free options, and a "Sunday- Funday" brunch Hash-Brown Waf e, as well as the tried-and-true dishes like the Tropical Pineapple Chicken and Island Noodles. Eat, drink, dance, repeat.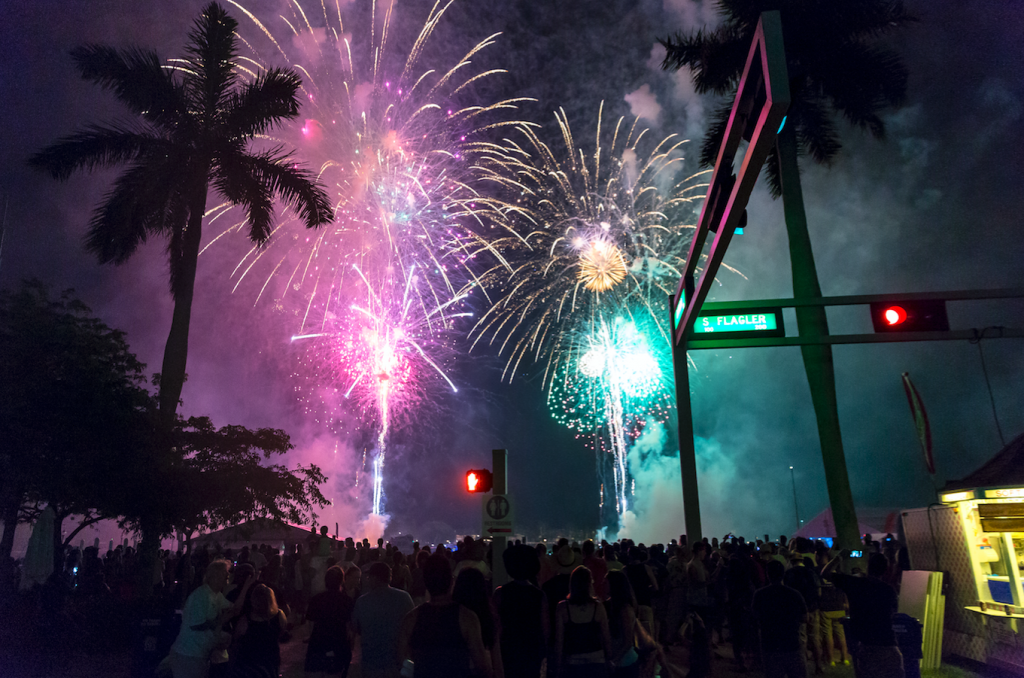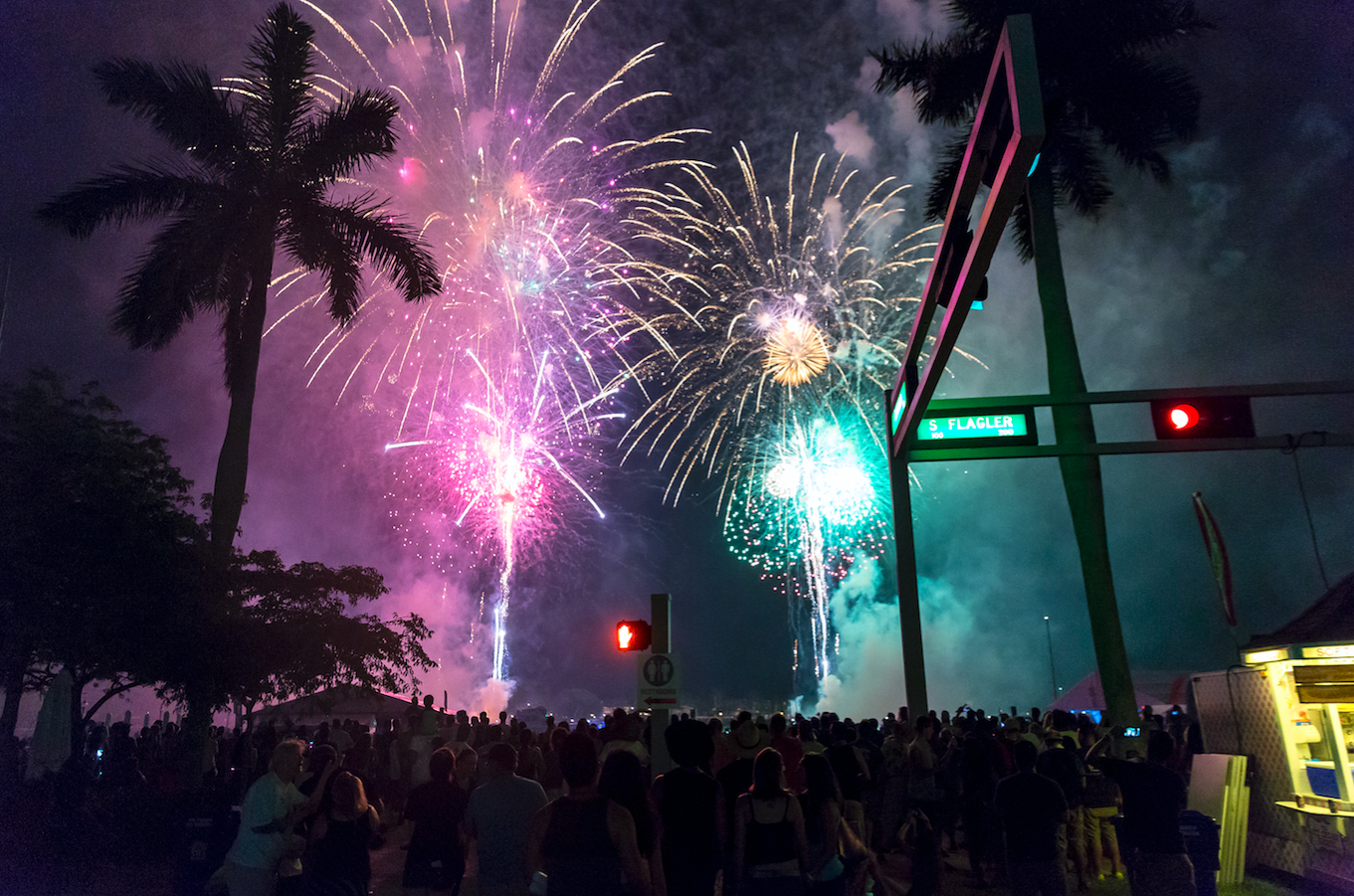 WHAT TO BRING:
The legal essentials include sealed water bottles, sunscreen, lawn chairs, blankets, umbrellas (SunFest is rain or shine), camera (aka your phone) and possibly a charger, and any food you need for medical conditions. Use your better judgment when it comes to other items (cough, cough). Coolers, large bags, glass bottles, pets, professional cameras and drones, among other items, will be con scated.
PRE- AND POST-PARTYING:
Let's face it, sometimes the best part of music festivals is the pre- and post-game action. If you want to get the festivities rolling prior to entering the pearly SunFest gates or aren't quite ready to go home after, you're in luck because Clematis Street is waiting for you. West of the tracks has you covered with everything from Hullabaloo to O'Sheas Irish Pub and even Subculture Coffee if you're in need of a pick-me-up. That stroll will give you tons of options to see what looks good. If you're looking for a quick bite, Pizza Girls is a good bet if the line isn't around the building. If it's slammed, Jimmychangas off Banyan is the spot. Now you're ready to party on… or go home, you drunk hippie.
Follow Sunfest on Instagram @sunfest and use the hashtag #SunfestFL
Click HERE to purchase tickets