Black Coral Rum + Pumphouse Coffee
In this issue's recipe, we wanted to use a couple of key ingredients using two locally made liquids: Black Coral Rum from Riviera Beach and Pump House "Dawn Patrol" cold brew coffee from Jupiter. Note that this is definitely a coffee drinkers' cocktail. Perfect for a late night boost and even Sunday brunch. For some bartender insight, we strolled over to Guanabanas to get their take on a cocktail that would blend the ingredients well, but would still clearly bring out the flavor of the rum and coffee.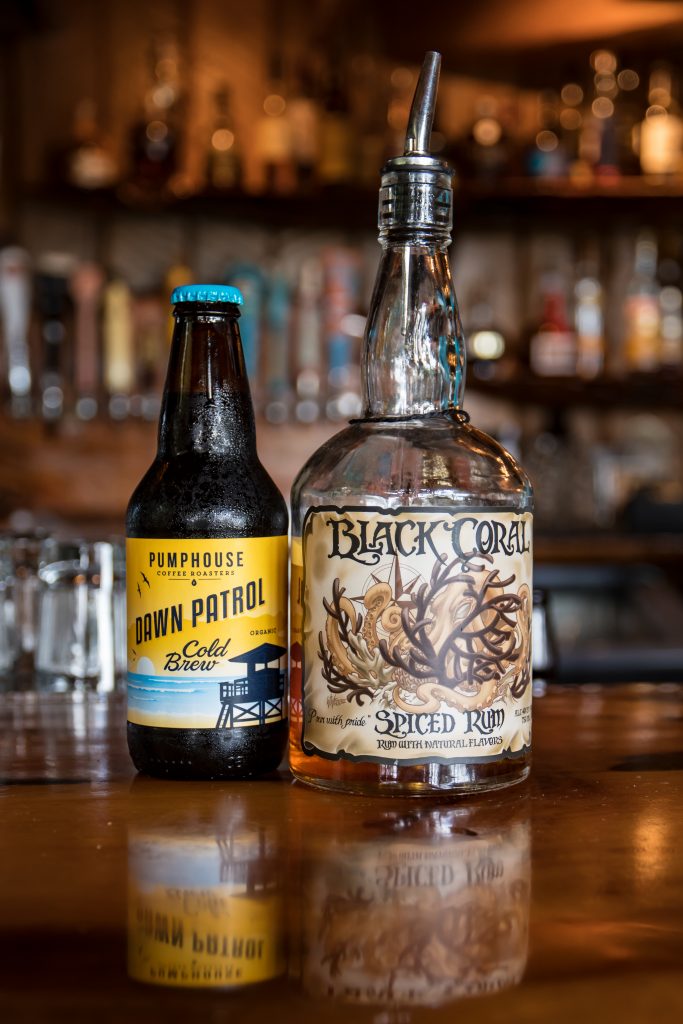 WHAT YOU NEED
Black Coral Spiced Rum
Pumphouse Dawn Patrol Cold Brew
Chocolate liqueur
Guinness
Raw sugar or coconut sugar
Mixing glass
Martini glass
Ice
DO THIS
Pour ice into a mixing glass
Add 2 oz of rum
Add 2 oz of cold brew
Add 1 oz chocolate liqueur
Stir
Rim martini glass with sugar
Pour stirred mixture into glass
Float 2 oz of guinness on top
Enjoy!
Follow these delicious locally made products @blackcoralrum and @pumphousecoffeeroasters