Vinyl Takes Center Stage
In our world full of digital music and various streaming services, it's rare to find a place like Top 5 Records. It didn't open to hop on a trend. It opened for the love of vinyl. That, and the owner's collection was getting pretty thick — approximately 50,000 records. Top 5 Records opened in 2009, and after a brief chat with the owner it's clear that the business, along with this article, is all about the store and what's inside.
At Top 5, the condition of the vinyl records is everything. Twice as many records go to charity than go out on the shelves. If there's anything wrong with it, it doesn't get put out. What makes the collection even more amazing is the fact that every record comes in through the front door. Nothing is bought online. Also, if you're looking to reduce the size of your vinyl collection, or just make a few bucks, Top 5 claims to pay more fair prices than anyone around.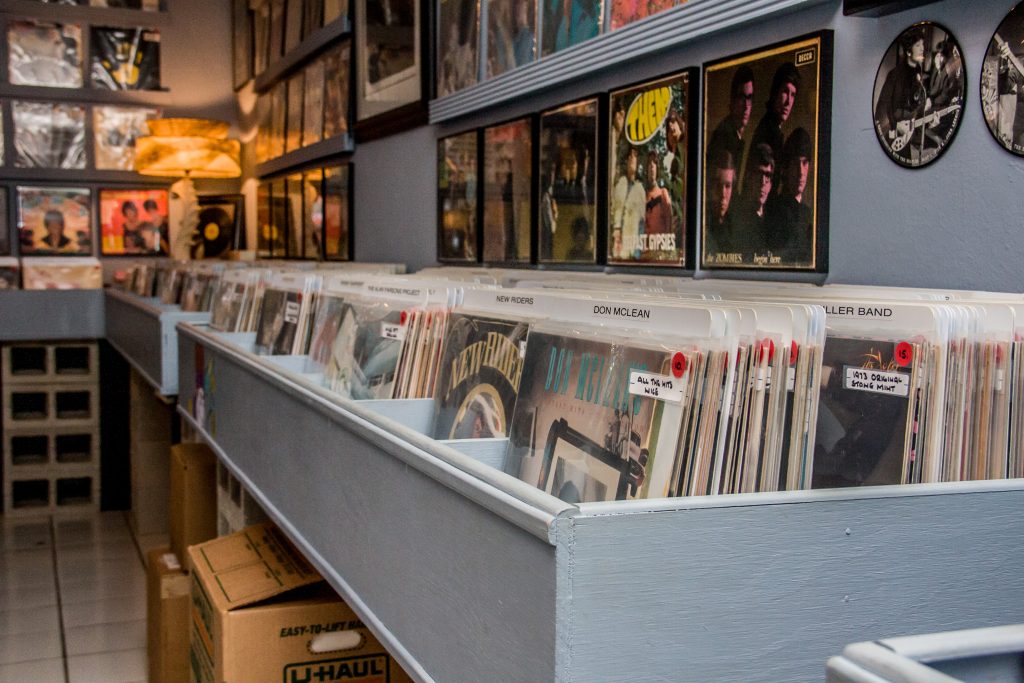 In the shop you'll find a variety of genres. Rock & roll, jazz, blues, country and sound tracks are all there. All vintage and all originals. What does the owner get out of the experience? Seeing the looks on customers faces when they find just the record they were looking for.
One of the bigger things happening at this shop is the preservation of music history. Listening to a record is an experience. It's something you would typically sit down and take in, start to finish. It's not something you can just buy a portion of and add to a playlist. It's a complete piece of work. Add that to the album cover and liner notes and you have something that's all too missed these days. To fully appreciate this local gem that embodies vinyl records, you have to visit for yourself.
Visit Top 5 Records at 10 South J Street, Lake Worth