Not Your Average "Buy-One-Get-One"
by Savannah Sheehan
Wooden Nickel Wednesday is a reoccurring special that was inaugurated last Wednesday and will be running all summer at both locations (Deerfield Beach and Boca Raton). What does it entail? At the very core, you (the customer) buy a beer and then you get a beer…for free. It basically is as good as it sounds; however, when you come in on a Wednesday, after purchasing a beer, you receive a wooden nickel not an immediate free beer. On your next visit to Tucker Duke's on any given day, you present the nickel in return for a free beer up to $10. The Nickels are administered starting at 4 pm on Wednesdays.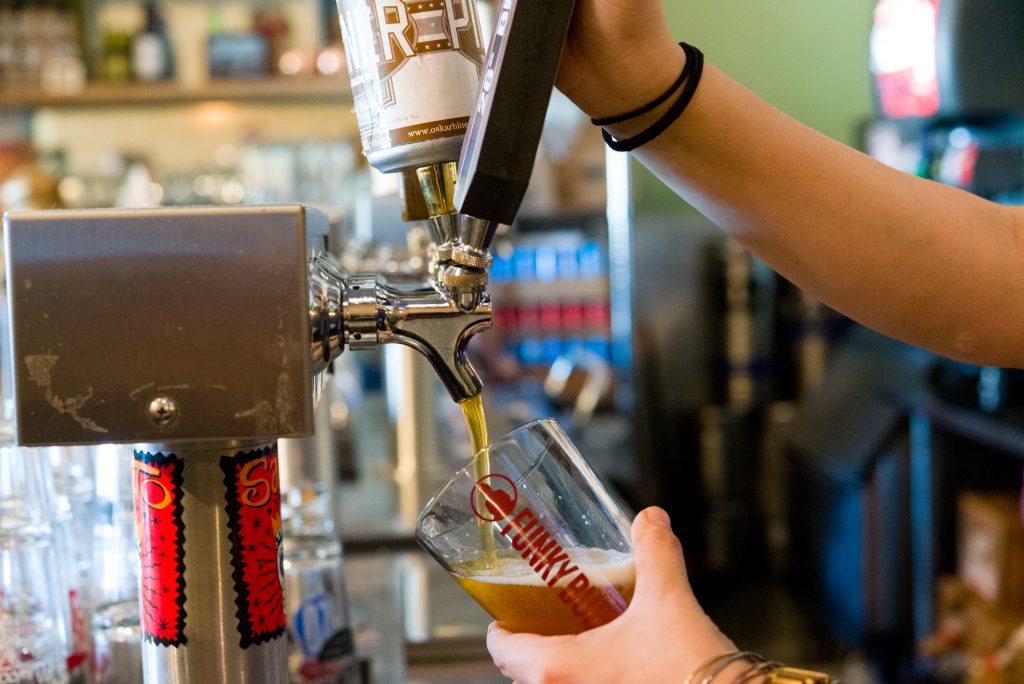 Tucker Duke's ample selection of brews will guarantee you coming back all summer long solely to try them all out, and why wouldn't you when every other one is free? Wooden nickel Wednesday does not stipulate what you can and cannot order. Beer is good alone but can be great with some colorful, creative, and masterfully cooked cuisine. Proffering many local beers, the movers and shakers at Tucker Duke's recommend the House Beer, "Wipe Your Paws" Hoppy Wheat Ale by Bangin Banjos Brewery to pair with any one of their burgers, but sometimes red meat isn't what the palate is craving and that's okay because the options are not limited. The Blackened Grouper Blue Plate pairs swimmingly with "Captain Ron" Hefeweizen from 26 Degrees brewery. The Gizmo's Jambalaya makes a wonderful companion to the "Hop Stimulator" double IPA from Funky Buddha Brewery. And if you have room for dessert, or dessert is all you're looking for, the "Browski's" crisp cider will engage your taste buds paired with the Papi Churro Dessert.
Start the summer off with savings and delicious indulgence at Tucker Dukes.
Boca Location: 1658 N Federal Hwy, Boca Raton, FL 33432
Deerfield Location: 1101 South Powerline Road, Deerfield Beach, FL 33442