Delray's French Bakery Evolves for Nighttime Dining
By Ava Bourbeau
An extension of an already beloved spot, The Green Parakeet Grill and Pizza had a soft opening last December, but let us advise you not to wait another second before trying it. The Green Parakeet is under the same ownership as The French Bakery of Delray Beach — where it's housed —and follows the same principles when it comes to starting with great bread and fresh ingredients.
Owner-baker Christian Backenstrass said, "Good food means caring for the ingredients you choose, we make our own doughs for the pizzas and rolls, we get our fish from a local fish market, and our plan is to rotate the wines on our list every 30 days. The aim is to stay away from brand names with high volume wine production and offer something interesting thanks to our in-house sommelier."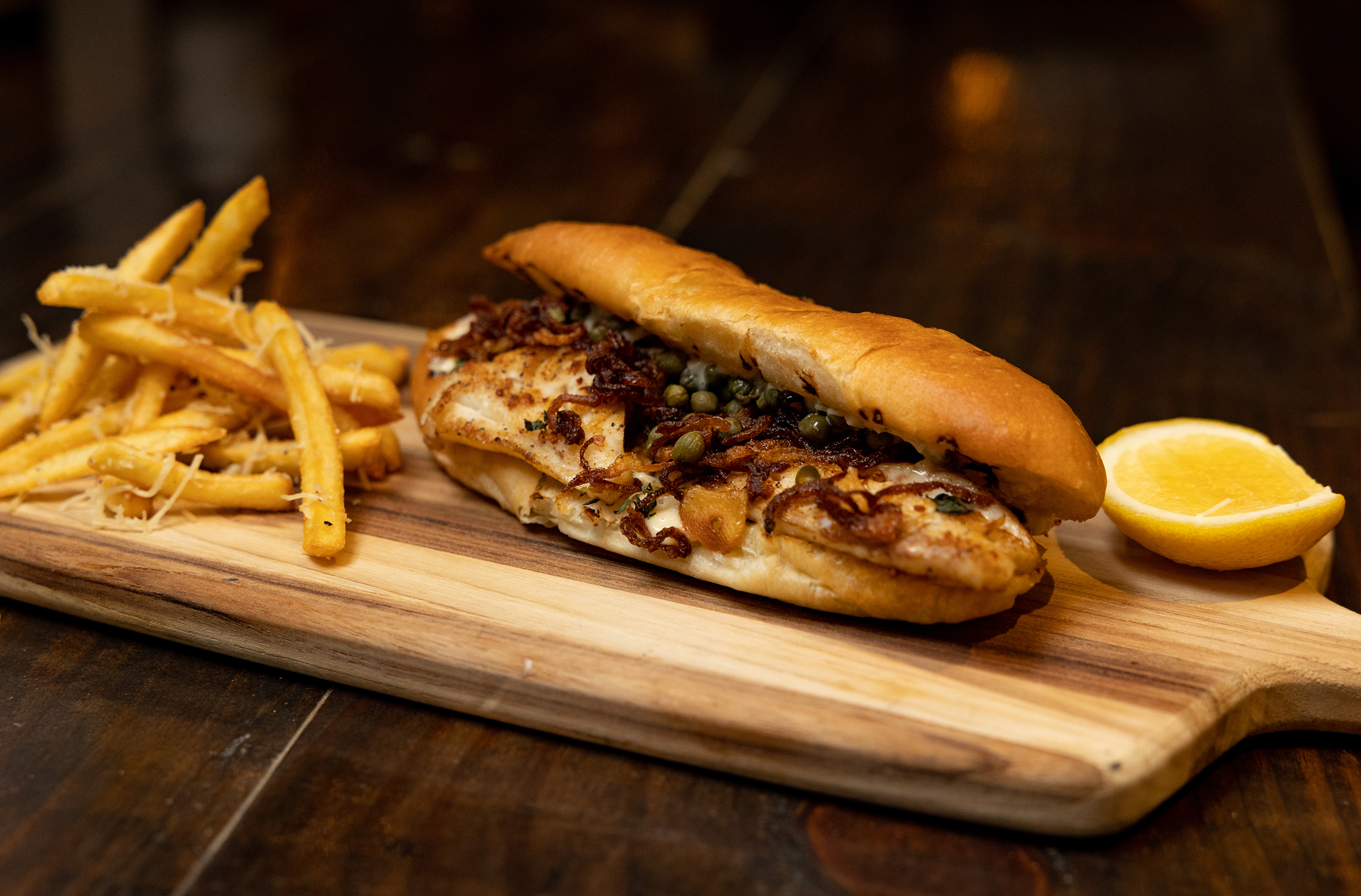 To no surprise, they've had success because of the positive reputation The French Bakery already earned.
"It's about making simple but good food and providing a place for local people to eat under our patio or take the food home."
Christian, along with Kitchen Manager Juan-Carlos Gonzalez and General Manager Louis Alfieri took the authenticity and experience of French-trained bakers and pastry chefs to create an offshoot and menu stocked with specialty pizzas, sandwiches and sausage rolls. "Over the years, I had taken several trips to San Francisco with several of my bakers to look for ideas from famous bakeries like Tartine Bakery. This experience gave me more confidence that we could extend our bread-making to great pizza-making."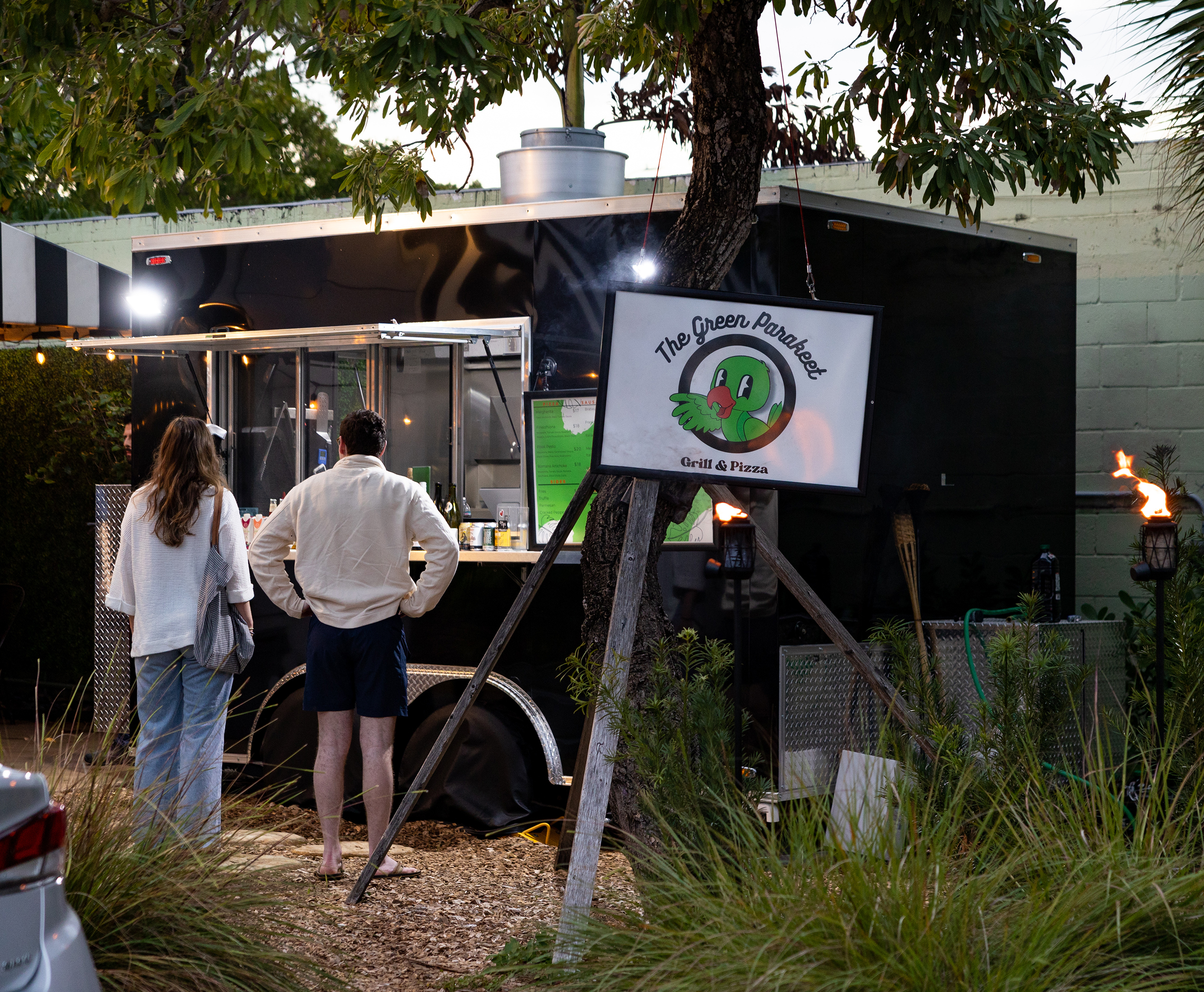 And, fear not, there are meatless options, too. In fact, the meatless sausage rolls are one of Christian's favorites. He said, "You can enjoy a great bratwurst without having any digestive problems such as the ones associated with greasy sausages, and we cook our own sauerkraut in beer, garlic and cumin." It's the same recipe that Christian learned from his mother in Alsace, France.
If sauerkraut isn't your thing, you can also top your roll with options such as Harisaa ketchup (made with hot chili paste, grilled peppers and onions) or Alpine onion (caramelized onions, gruyere cheese and thyme).
Pizza lovers will be delighted by the unique specialty pizzas. Talk to us after a bite of the Romana Artichoke (topped with mozzarella, tomato sauce, Romana artichokes, black olives and garlic) or the Pinoli Pesto (topped with mozzarella, pesto, caramelized onions, black olives and pine nuts).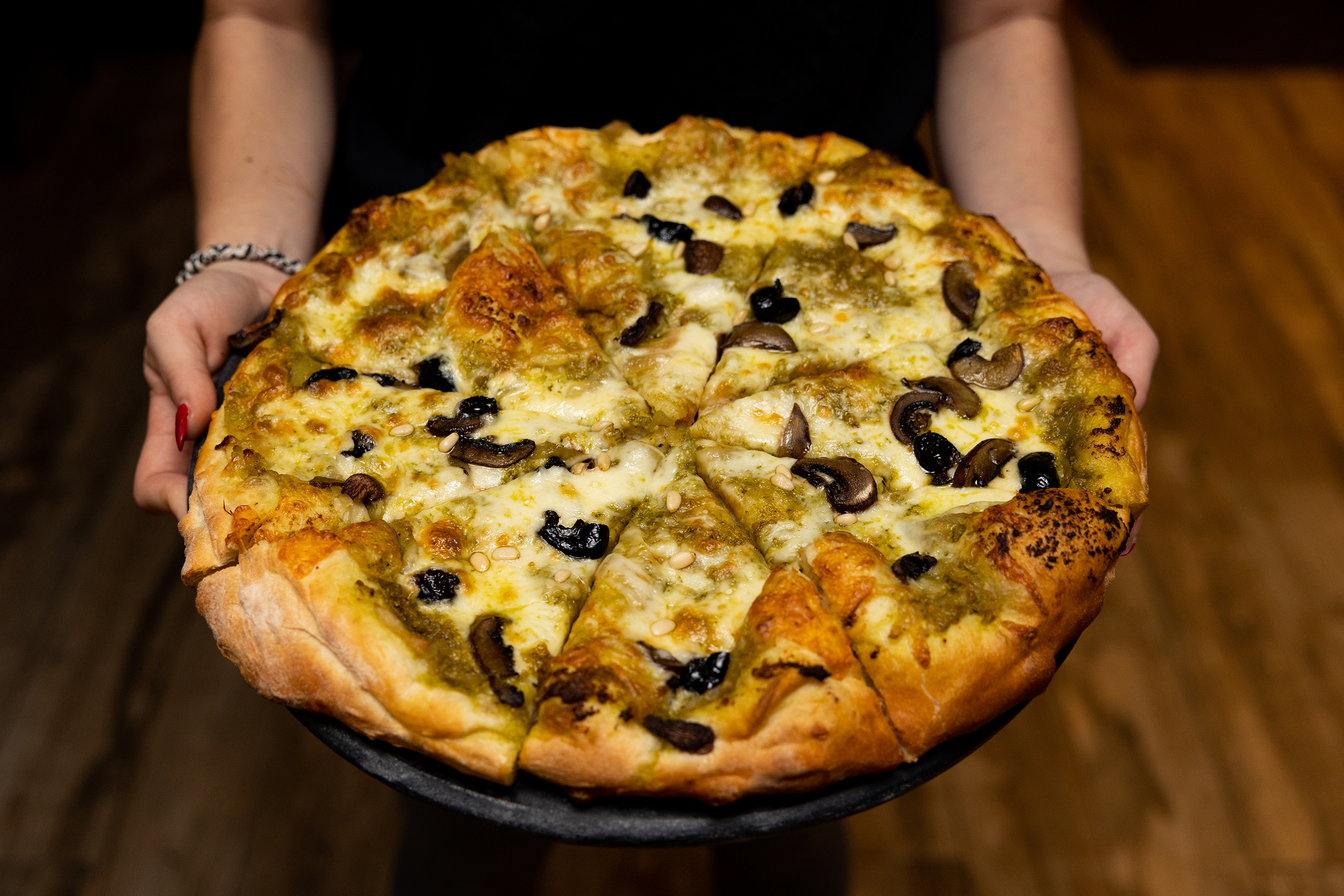 Last but not least, let's talk about the ambiance. The extension to The French Bakery might be the only place in Delray where you can cruise in during peak weekend hours, grab some delicious food, a reasonably priced bottle of wine and hang out for a while. The setup is very casual and welcoming, but the attention to the food is anything but lax.
The Green Parakeet is currently open on Thursday, Friday and Saturday from 5 to 9 p.m. and accepts phone orders until 30 minutes before closing.