Local and National Acts Blend at Abacoa Town Center Amphitheater
by David Rolland
Looking to put a musical bent on your Memorial Day Weekend? If so, you're in luck because Matisyahu will be playing at Abacoa Town Center Amphitheater on Sunday night at 8 p.m. The singer first shot to fame with his reggae/rap/rock hybrid "King Without a Crown." The song cracked the Top 40 in 2005 and transformed Matis­yahu into an unlikely celebrity as the Hasidic star who could kick a rhyme while donning a beard, sidelocks, and yarmulke. While the man born as Matthew Miller now has much shorter hair and is much less religious, he continues to bring an enthusiastic stage performance to every one of his live appearances.
If that's not enough to draw you in, the night will also feature two supporting local acts. Jupiter's The Helmsmen is a five piece that touches on just as many musical genres as the headliner. Reggae, indie rock, hip-hop and folk all find a place on their pair of albums, Midterm and The Homework EP. Named after their high school's mascot The Helmsmen consist of Jesse Glendinning on Ukulele, Derek Campbell on acoustic Guitar and sax, Jacob Constantakos on electric guitar, bassist Micko Paparo, and drummer Samuel King.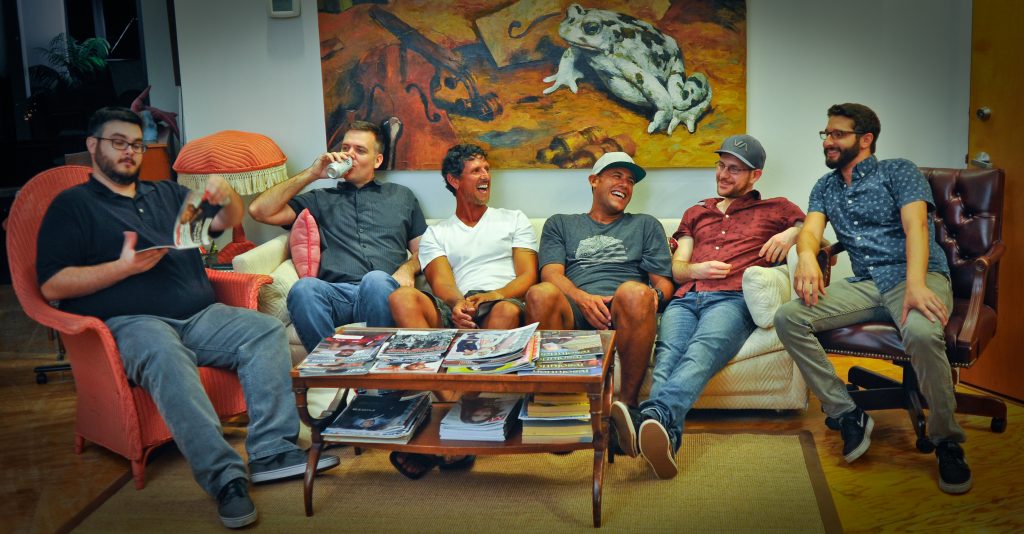 Another band not to be missed are Jupiter's favorite homegrown Latin reggae rock, Moska Project. For the past fifteen years the band that now consists of singer Gilly Gonzalez, drummer Carlos Chaumer, guitarist Amir Tal, bassist Tom Cougher and the horn section of Markis Hernandez and Kevin Cripanuk have combined the music of regions as varied as Africa, the Caribbean, and Latin America, most recently on their album Cuatro.
Also on the bill are North Florida's pop/reggae/hippy-hop crew Cloud9 Vibes and California reggae rockers Tomorrows Bad Seeds. Here's Sunday's full musical schedule.
2pm doors // 2:30pm-3:15pm The Helmsmen // 3:45pm-4:30pm Cloud9 Vibes // 5pm-6pm Tomorrows Bad Seeds // 6:30pm-7:30pm Moska Project // 8pm Matisyahu
Click HERE to purchase tickets