Behind the Art at Your Favorite Local Restaurants
By Ava Bourbeau
Who needs a fake I.D. when you can just have your mom buy your spray paint for you? Despite what you might expect from a parent whose son is spray painting abandoned buildings, Mark Bulk's mom supported his graffiti career. And thankfully it wasn't 'just a phase' for Mark.
"Starting out as a young guy who does graffiti, no one's going to let you paint any wall. I look at all the years that I didn't make any money — it's not about the money, but it is my career — and I think about the countless hours that I spent going to spots and painting. Even when my friends that I would paint with would say 'You went back?' and I would say 'I had to. I had to roll that out and redo it.' They'd say to me 'you're gonna do it.' If I was doing it like that then I'm gonna do it," he said.
We approached Mark to help us try to entwine art within the Food Issue because he's done many of the murals you see in your favorite local restaurants. Mark already had quite a few ideas about how the two — art and food — have always been of similar kin.
"Of any version of art in the world, I think that food is the ultimate form. When you cook onions in the pan, there's a sizzle; sound, noise. Tinging of the bowl; A kitchen has its own song. The smell of caramelized onions. You eat with your eyes. People will say they don't like foods not because of the way they taste, but because of the way they feel," said Mark.
Food uses all of the senses very literally, while Mark's art uses them more subtly, saying, "I've actually seen paintings that I've tasted. Like damn, I'm getting bubble gum."
LYNORA'S
Take me to Lynora's
"With Lynora's brand they have the mom and pop thing but then it's also a really young and hip generation. I would say the direction for those was, let's keep it really beautiful and classy and kind of fun. Lynora's is very feminine. Everything I've done for them has been women and I think that's very empowering for that brand. I think a lot of the things I've done for Lynora's have shown women in a very independent way."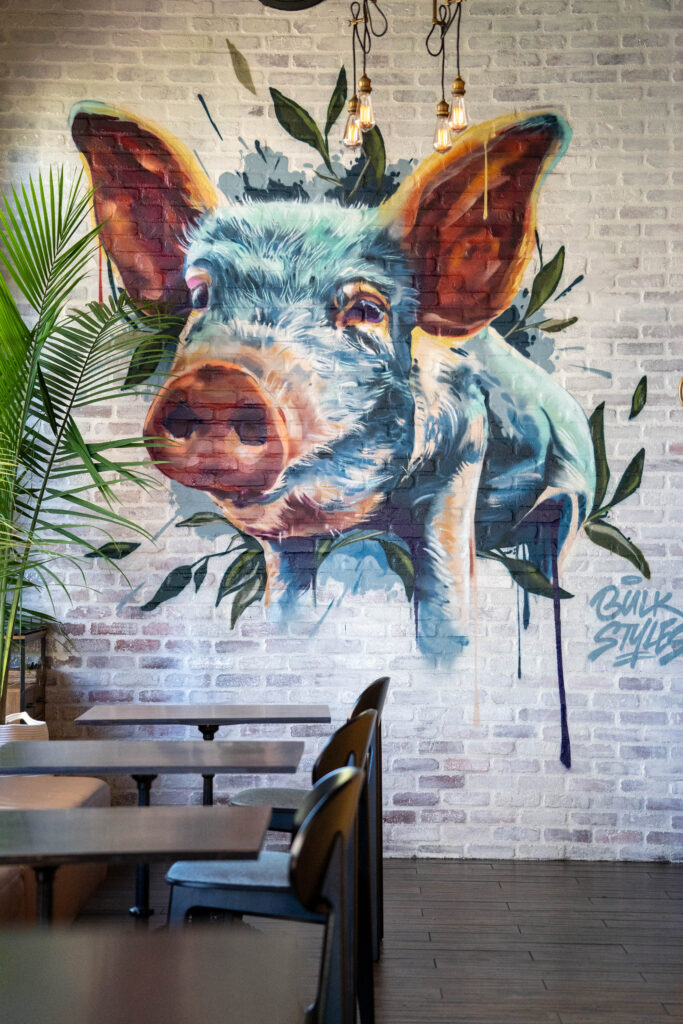 PARCHED PIG
Spirit Animal
"Tim came to me and was like 'Hey man, from one artist to another, I have been following your work for a long time and I really don't want to tell you what to do.' It was, again, a really nice brick wall with real brick from a Chicago building. 'Obviously, something with a pig, cause that's what I am, but you do you.' And I had gone home that day and I was looking through farm animal photos. And it's kinda funny cause pigs are my spirit animal. That's a whole 'nother story. I was going through all these photos of pigs and was like 'there's so much expression with them.'
I was looking for something more fun, but when I came across this picture of the pig, I was like 'That is it'. I put it in my own style. I think from Tim trusting me and knowing my work, I texted him the design, and I don't think the 'ding' on his phone even ended before he texted me back like 'when can you start?'"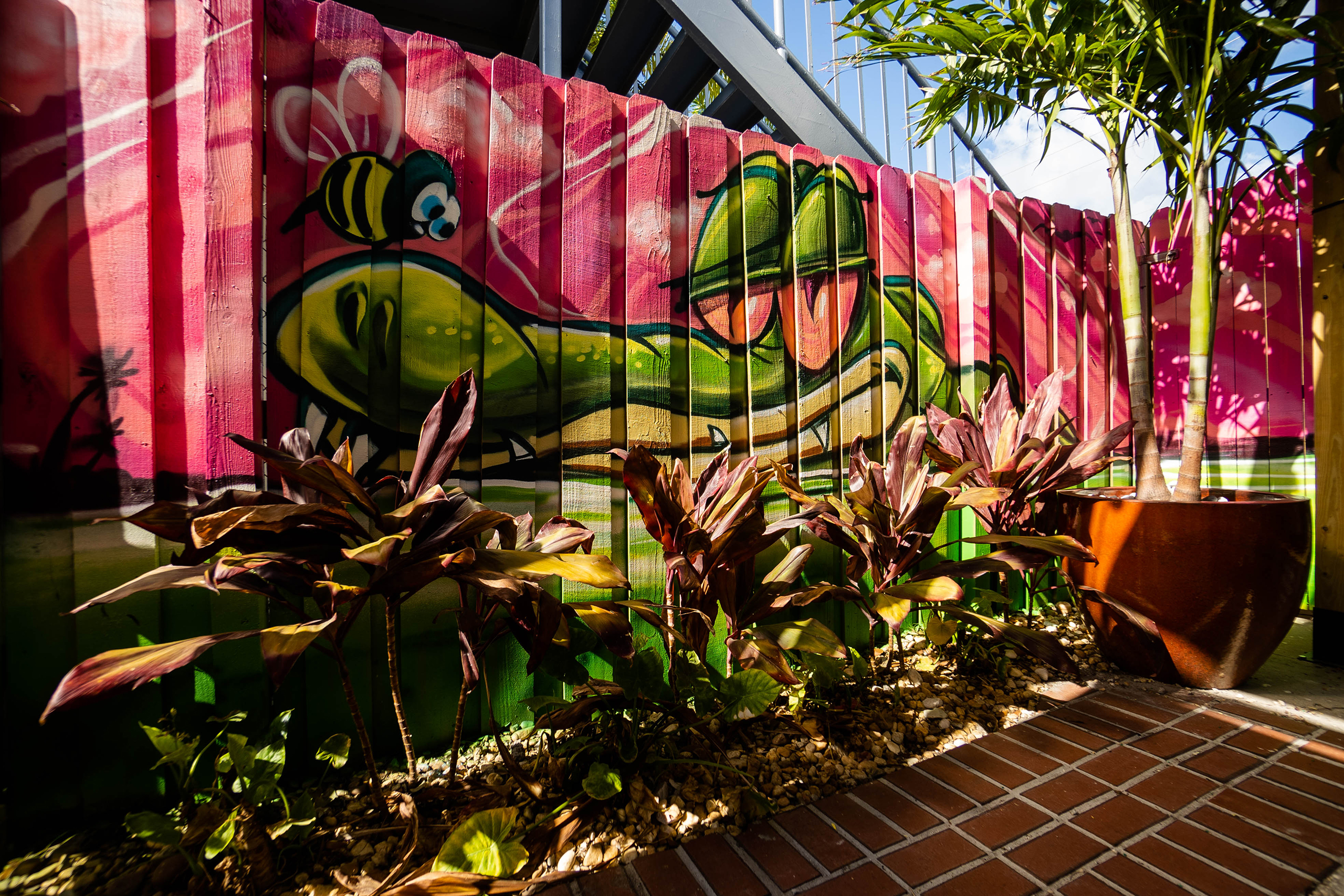 CHOLO SOY COCINA
"¡If you're able, share your table!"
"Clay is a guy who does know what he wants. Leaves me cool freedom, but knows what he wants. He's like, 'People don't realize the way I want my out-back set up.' You'll see people standing because there will be a couple of two, and a couple of two, and a couple of two, at all four [picnic tables]. And, he said 'I want people to understand that's not how people eat in Mexico and certain places.' He asked me to come up with a slogan so that people could understand that. I swear, I don't know how this stuff comes to me sometimes, but I was sitting there, and as I was painting, I texted him like 'Hey man, how does this sound? If you're able, share your table.' And he was like 'Write it!'"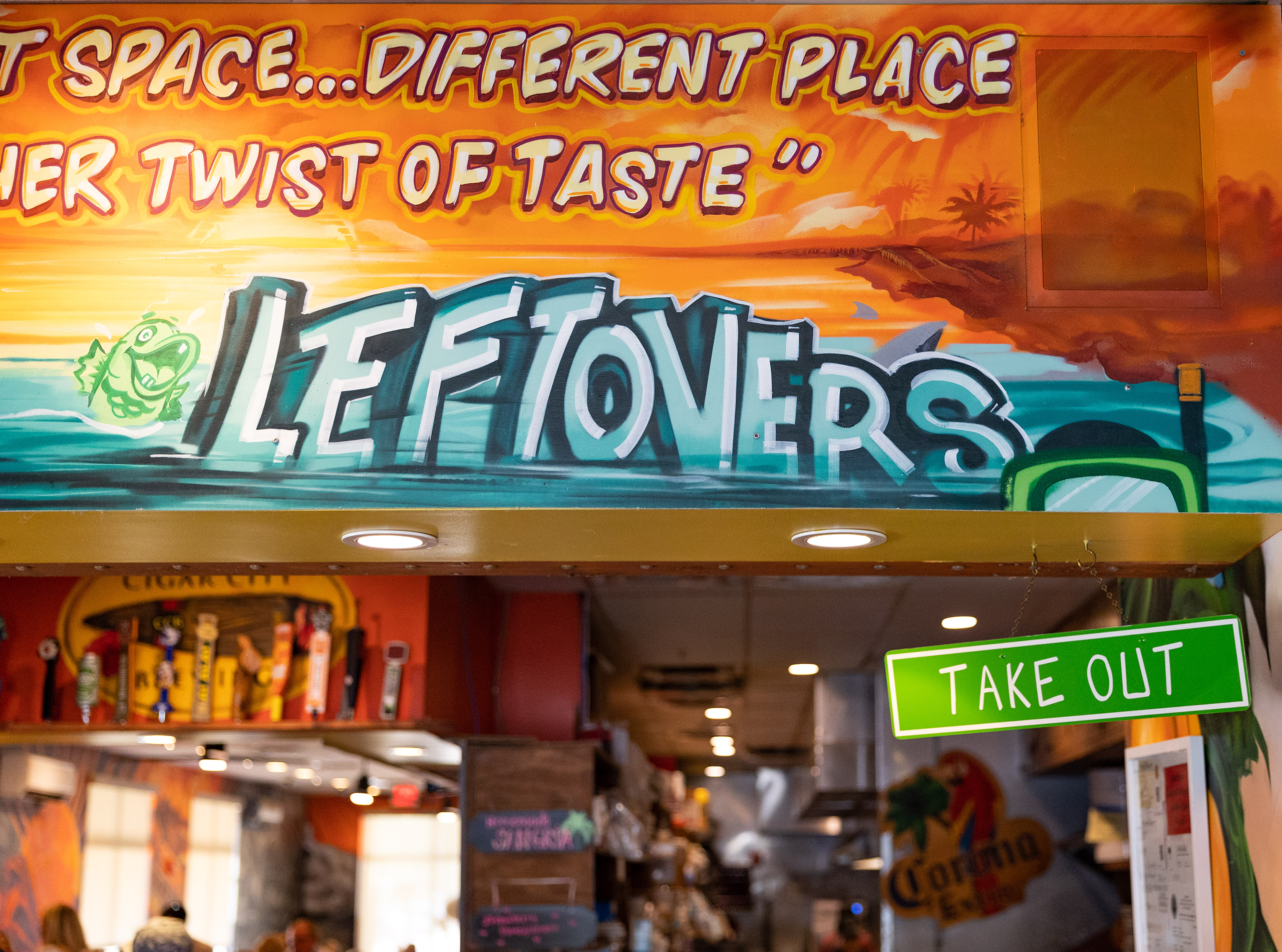 LEFTOVER'S
On the Map
"Mike Moir [owner of Leftover's and Food Shack], hands down, put me on the map in Jupiter, Fla. and I don't take that lightly. I know I've done all the work, but he was somebody who said, 'Here's my restaurant, I'd love your artwork.' It was the one restaurant that truly got me all of my opportunities and was one of the biggest stepping stones for me."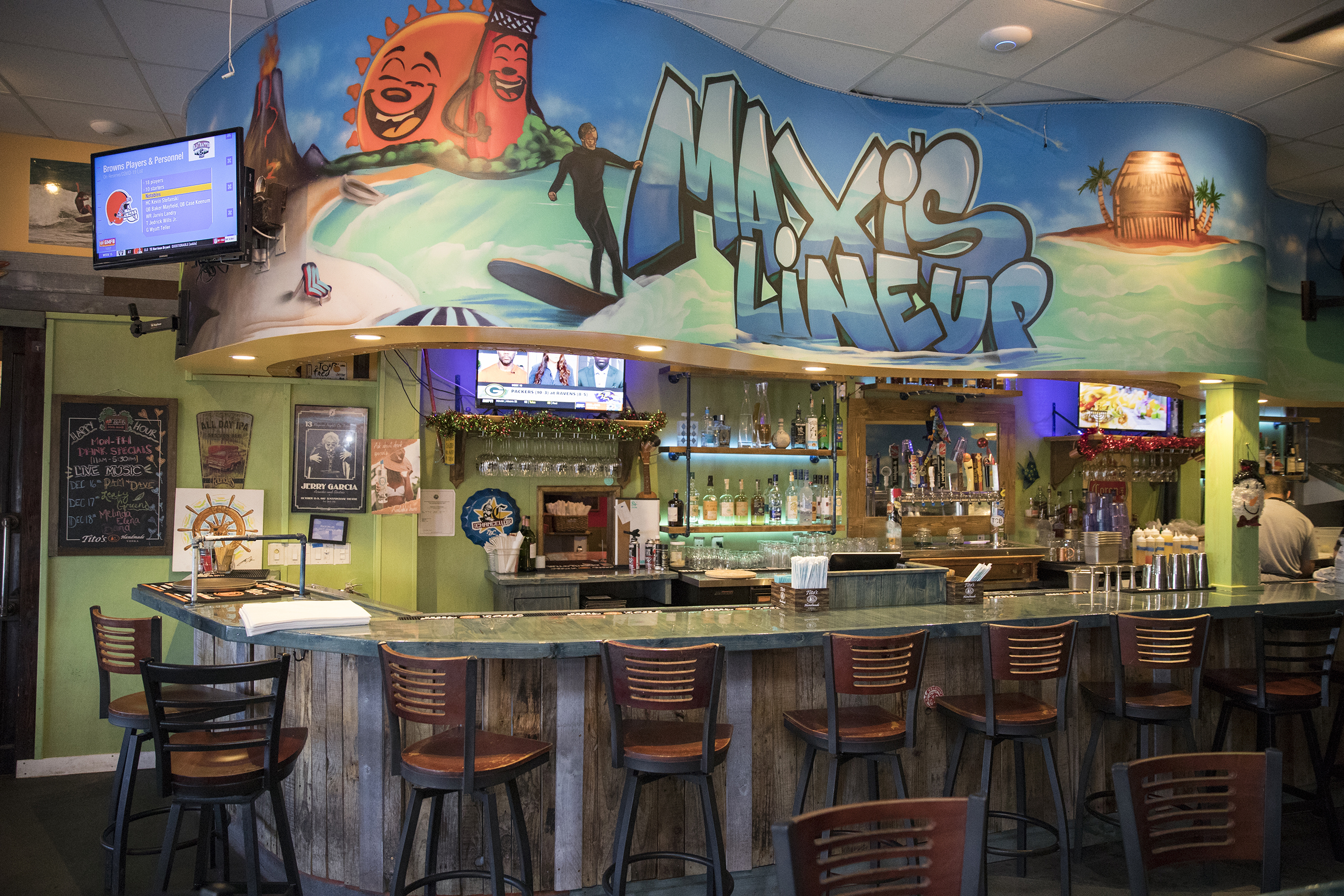 FOOD SHACK AND MAXI'S LINEUP
Twists on Classic Jupiter
"After I did Leftover's and it went really well, it was funny because in between that Mike would just call me for some cool small projects. He was like, I'm over the look [at Food Shack], I have to dust it all the time. Food Shack and Leftover's are a really good representation of a lot more twists on our food and our town. I think that had a lot to do with him [Mike] saying 'I don't want this restaurant to look like other Jupiter restaurants.'"