A Local Artist Enjoying a Grateful Journey
By Darien Davies
Photos by Jordan Baum
It's the kind of art that just makes you happy. And it's not accidental.
If you're unfamiliar with Sarah LaPierre's art, she showcases the best parts of Florida. She describes her artwork as heavily textured and vibrantly colorful paintings that are inspired by her love of local flora and fauna and spending time outside. She views each painting as an act of discovery, appreciation, and celebration of the subject. These include swaying palm trees, juicy oranges, vibrant sunsets, neon sunrises, and luscious plant life. Really, it's a feeling.
"I create primarily in an impasto technique, which is thickly applied paint where you can see the brush or palette knife strokes. It has lots of movement and character and is very painterly, which results in a loose and less controlled look," Sarah said. "It suits me, I think, because I tend to move around a lot when I'm in a flow, and I like the motions of painting when the subject feels familiar and comfortable, like we're good friends that go way back having a conversation — there's ease to it."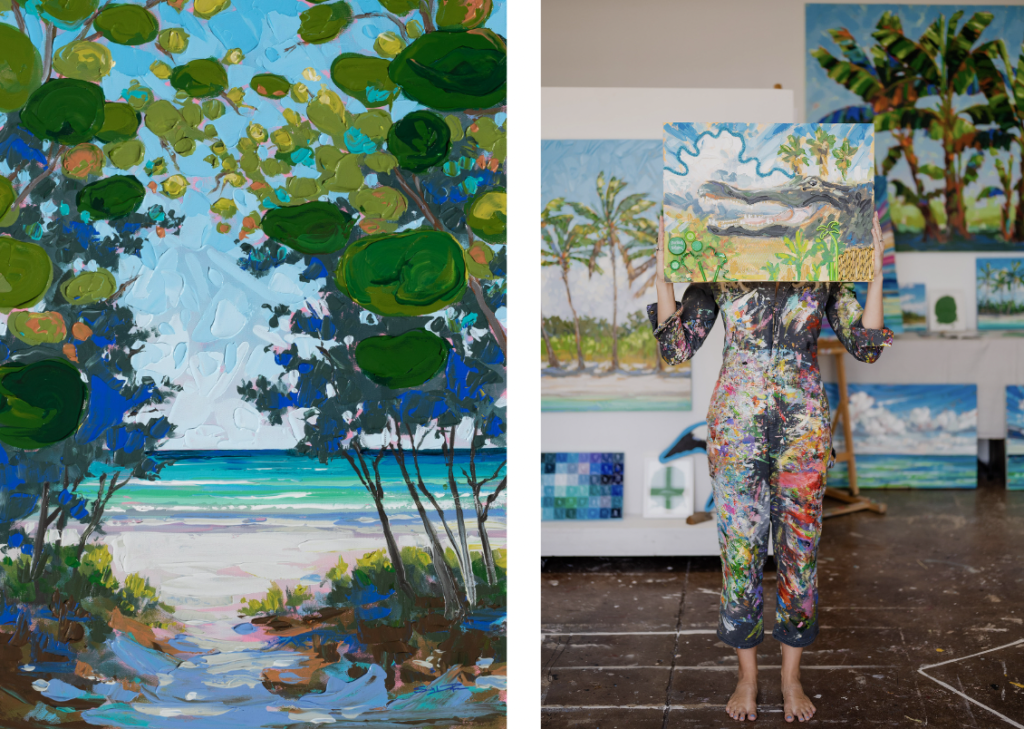 After her dad unexpectedly passed in 2009, Sarah decided that she didn't want to waste time on anything that wasn't making art. This might have been her catalyst, but her love affair with art began long before.
"I grew up in a creative home filled with art and music. We traveled a lot during my upbringing and with that I had a lot of early exposure to the world of fine art festivals," said Sarah, who believes that being an artist has always been a part of her. "I guess it's simplest to say that a professional artist lifestyle was just my normal. Having the freedom to choose your own schedule and apply your creative energy where it's most meaningful to you — those became pillars of my identity."
She was surrounded by art because she was born into it. Her father Joseph LaPierre was a professional artist, and her grandmother was an artist as well. With more encouragement early on than most, she had a paintbrush firmly in hand by around age 4, saying that "I was encouraged but not pushed, guided but not decided for." Now 32 years old and a decade into her life as a professional artist, she is loving and optimistic about her present and her future, thanks to her past.
The main reason why her art is so local is because she is so local. "It's an interesting thing to be a local who has stayed. I was born and raised in Palm Beach Gardens and then moved to West Palm Beach when I was around 23. Being in a long-term relationship with a place makes it unfortunately easy to take for granted, and I think I did that for plenty of years, but I've changed my perspective and try to really appreciate what we have here in Palm Beach County," Sarah said. "The most important factor for staying has always been family, and now that extends into some of the best friendships of my life, and a whole community who I sometimes can't believe I ever lived without. Also… the weather. I am not built for snow."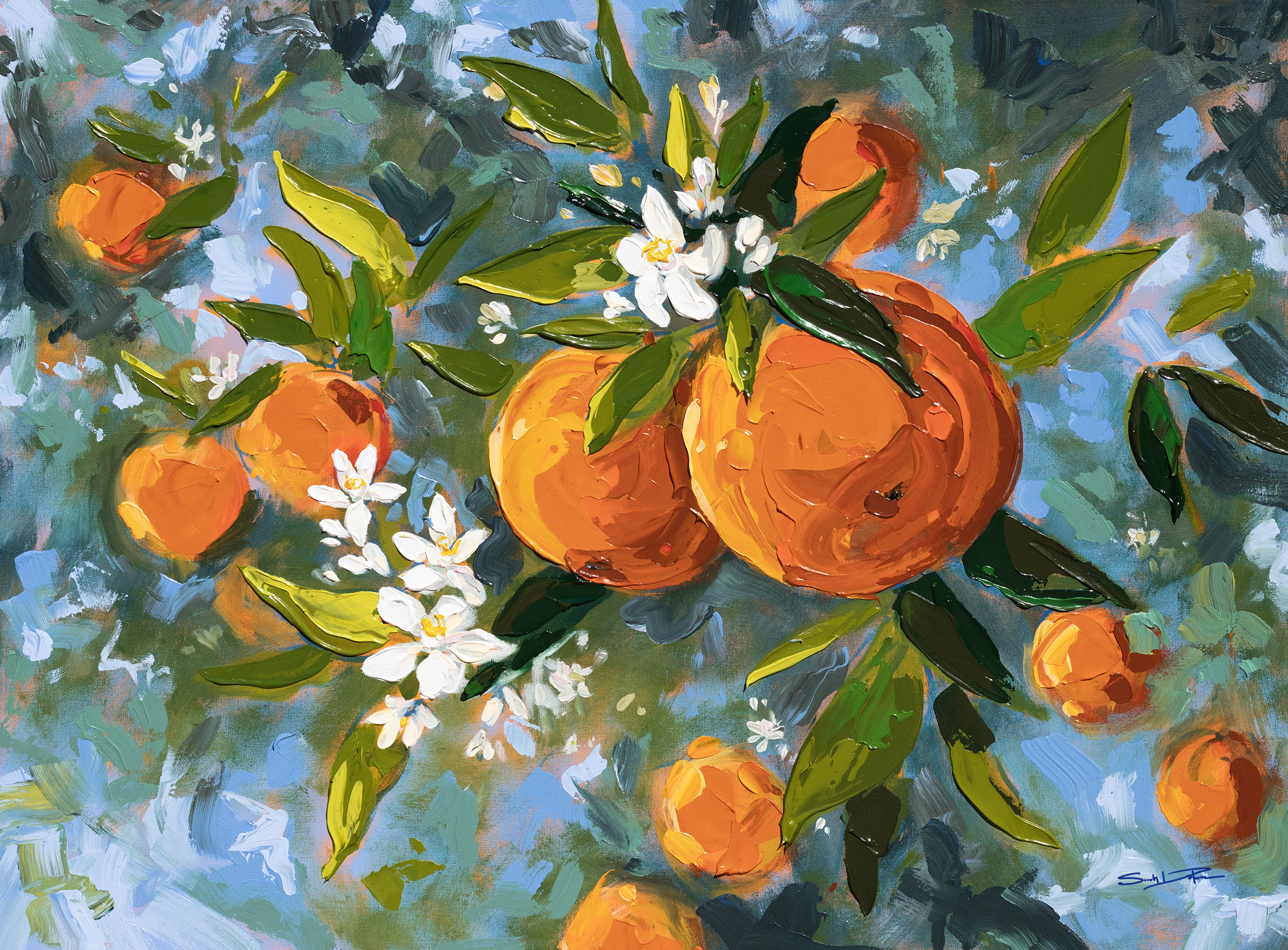 Since April of this year, you'll find her at The Peach, a relatively new art collective in West Palm Beach, where she inhabits one of six working artist studios, and enjoys painting in fresh light from a big glass garage door. Her studio/gallery is open to visitors every Wednesday, Friday and Saturday from 5:30 to 8:30 p.m., as well as for special events and monthly art walks held every first Saturday.
"[Moving into The Peach] immediately ushered in a new era of growth for me both creatively and as a business. I have freedom with this space, as it functions both as my working studio and gallery combined," Sarah said. "One of the best parts of being in this collective, though, is feeling like I can really contribute and give back to the local creative community through the collaborative efforts that thrive in this space."
She paints with feelings of appreciation, joy, curiosity and nostalgia, but doesn't hope to control what the viewer feels. She just loves it when people experience art and really enjoy the moment, which is the most pure desire of her self, both as an artist and continuing her family's legacy of art.