by Darien Davies
If you're looking for a sleeper, you'll find one in the Palm Beach Marriott Singer Island Beach Resort and Spa. Located just up the street at 3800 N. Ocean Drive, the AAA Four Diamond-rated resort boasts all the amenities but is intimate and comfortable enough for a weekend staycation.
You're invited to check in and check out, both literally and figuratively. The resort might be right around the corner, but you'll feel like you're miles away with their condominium-style accommodations with private oceanview balconies and abundant amenities. You can enjoy a swim in the outdoor infinity pool or the lagoon pool with a slide, or plan to indulge in the fitness center, sauna, whirlpool, scuba diving or beach yoga. You can also explore area beaches, including West Palm Beach, John D. MacArthur Beach state Park and Manatee Lagoon. There's even an award-winning luxury spa, SiSpa, calling your name, where they offer a full menu of spa treatments including massages, facials, body wraps, and more.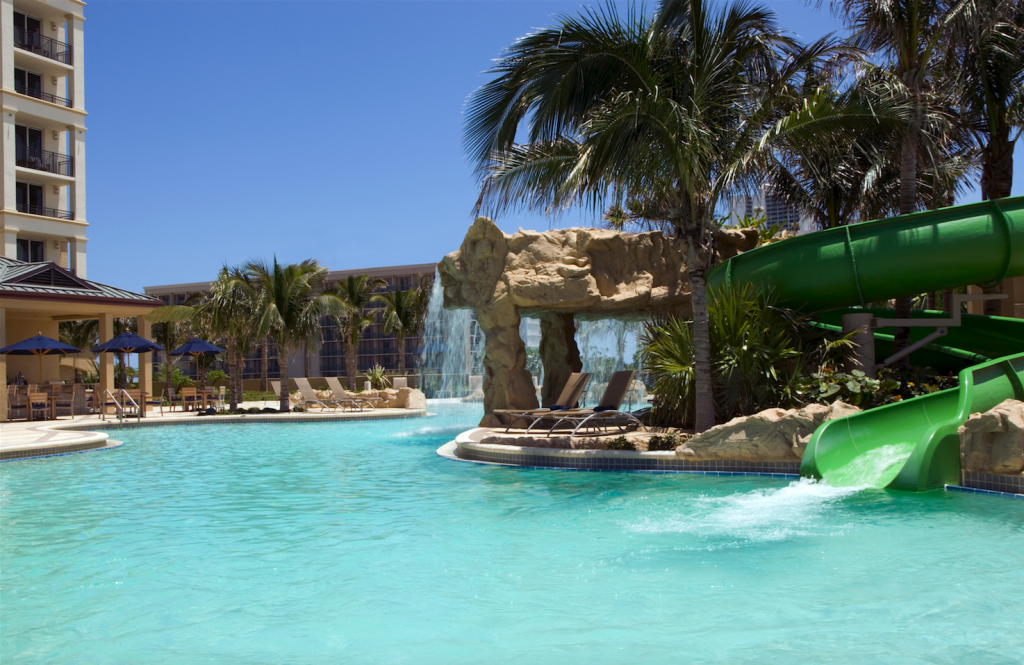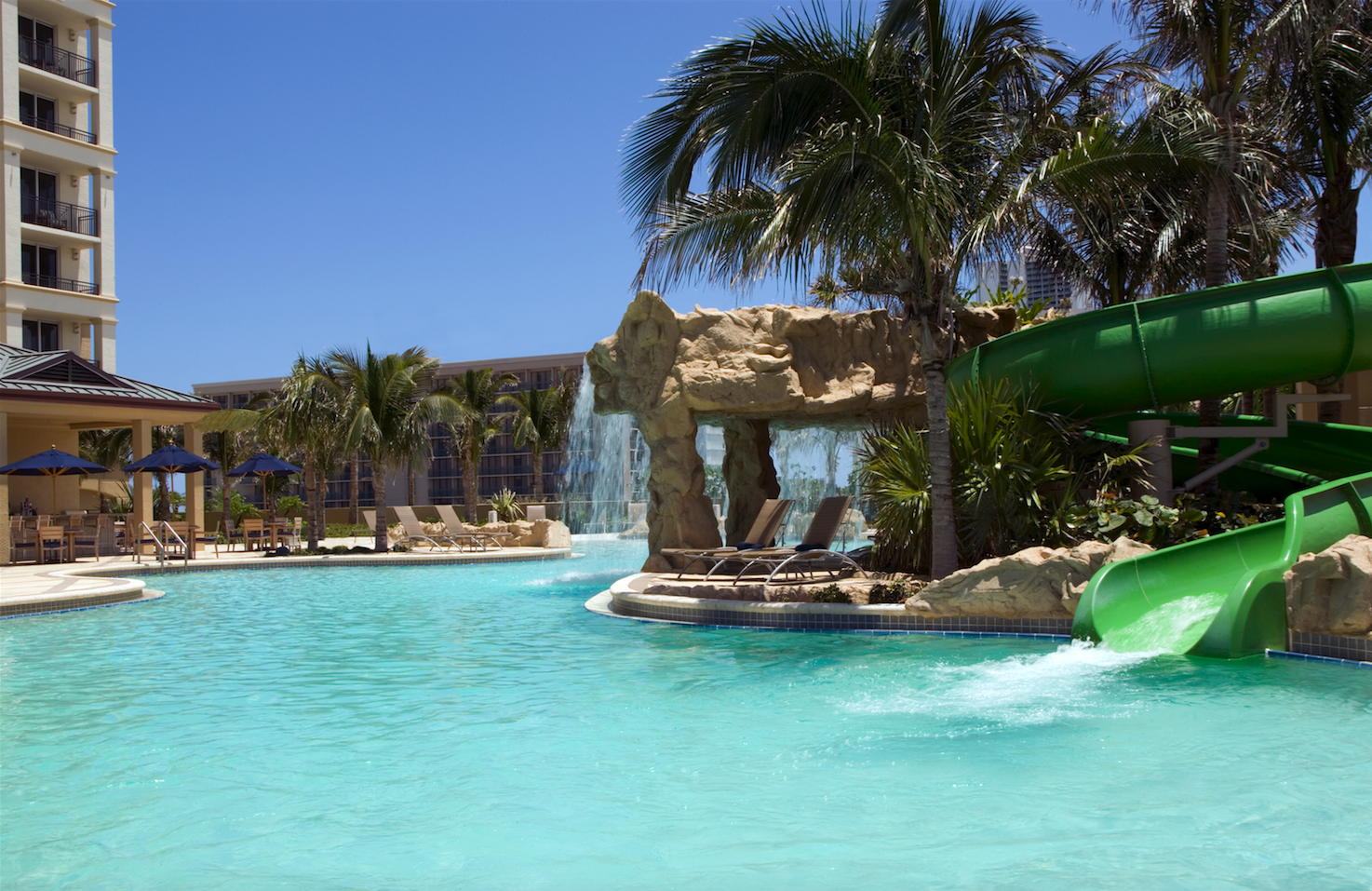 But, let's not forget the food. James King was just named the executive chef for the Resort, and brings with him 17 years of experience in the farm-to-table and fine dining concepts, with a special focus on seafood. A graduate of the Culinary Academy in Pittsburgh (now known as Le Cordon Bleu), he has extensive South Florida experience from top dining destinations like Delray Sands Resort, Miami Four Seasons and The Breakers, and will direct the resort's award-winning culinary program.
If you want a casual bite poolside, you have the Lagoon Cantina with a Caribbean-inspired menu. Or, enjoy an adult beverage or Pacific Rim-style cuisine at the Reef Tiki Bar and drink in scenic waterfront views. For a more refined meal, 3800 Ocean is the spot for you. You can expect to savor seasonal and locally sourced American cuisine with an extensive wine list, all while sitting front row to waterfront views. And the menu will not disappoint.
Enjoy all of Florida's finest seafood, starting with the Octopus Salpicon and Aji Tuna appetizer, with pasilla pepper oil, aji Amarillo, avocado-cilantro emulsion garlic chips and served on crispy wonton tostadas ($18). The Roasted Shrimp and Smoked Tasso Orecchiette, made with a cannellini bean and cherry tomato ragout and shaved parmesan ($28) will definitely transport your tastebuds straight to vacation town, and so will the Crispy Florida Flounder Tempura, made with Asian slaw, vegetable stir fry rice and a soy-jalapeno dipping sauce ($34).
Regardless of what staycation you have in mind, the Palm Beach Marriott Singer Island Resort and Spa has you covered. Relax soon, relax often, and stay local.