How to Spend a Day like a Local in Delray Beach
Delray is a central hotspot for South Florida. Here's how to enjoy all the things that make the area so great, like water sports and delicious food, without leaving Delray.
Rent paddleboards from Epic Surf Shop
If you want to get the most out of your day trip, start while the sun comes up. Island Water Sports not only rents everything from surfboards to paddleboards, they are also so close to the beach that all you have to do is grab your board and walk over to the ocean. If you have never been on a paddleboard before, they also offer lessons. You'll leave the ocean feeling refreshed, energized, and ready for the day.
Breakfast at Caffe Luna Rosa
Paddleboarding looks easier than it is – once you get out there, you'll realize how much of a workout it is. After you work up an appetite on the board, head to Caffe Luna Rosa, a staple spot in Delray known for their famous benedicts, the cannoli cream Belgian waffle, and their fresh watermelon mimosa – all with a direct view of the ocean.
Walk off breakfast on the beach
It wouldn't be a quintessential Florida day without lots of time spent outdoors. After breakfast, take a walk along the beach to center yourself while you plan out the rest of your day. This area of Delray Beach is usually bustling, so you'll get the perfect mix of serene calm from the waves and people watching from the crowd.
Spend time relaxing on the beach
During your walk, scope out a good beach spot to drop your things and relax. If you don't want to lug your towels and chairs around, Oceanside Beach provides chairs, umbrellas, and even cabanas to use. Plus, no reservation is needed to claim one – just walk up to a beach attendant and they will lead you to an available spot. Beach day, complete!
Lunch at El Camino
When you're ready to re-fuel, there's no better spot to have lunch than El Camino. Located in the heart of Atlantic Avenue, El Camino provides the ultimate spot for exploring – the walk from the beach is filled with shops, restaurants, and more. Order the guacamole followed by the pork belly tacos or shrimp fajitas. And don't forget to wash it all down with a refreshing pineapple-coconut margarita.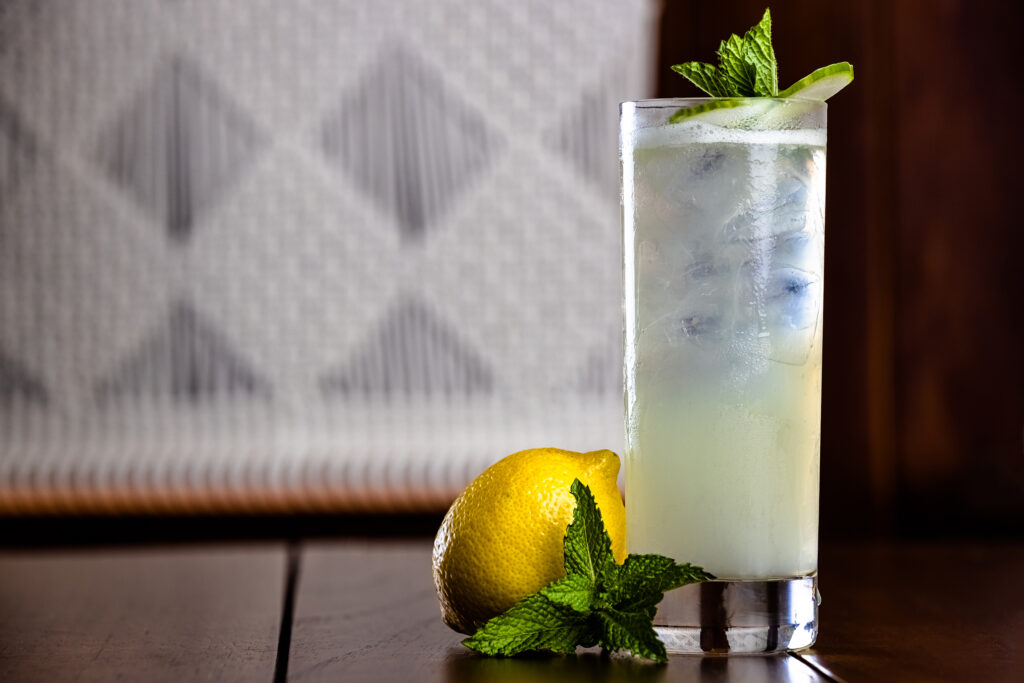 Drinks at Rosewater Rooftop
After a day spent on solid ground, level up to the rooftop bar at Rosewater inside The Ray Hotel. Complete with views of the entire downtown and the beach, Rosewater is the ultimate spot to sip on a craft cocktail. Most fitting to our itinerary is the Afternoon Delight, which includes aperol, hibiscus infused agave, grapefruit juice and ruffino prosecco.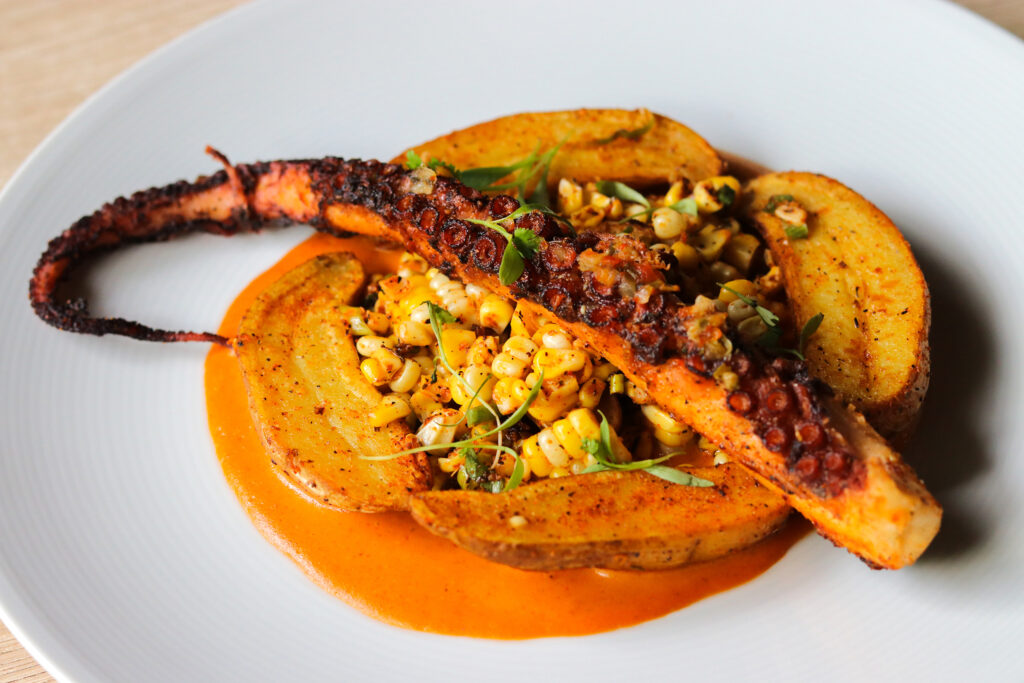 Dinner at Brulé Bistro
Dinner in Delray is a hard choice. With so many options to choose from, picking just one can be daunting. If we had to choose, we'd go with Brulé Bistro in Pineapple Grove, specifically for their Crispy Octopus or Australian Lamb Chops. The plating of dishes is masterful on its own, but wait till you take a taste. They don't take reservations — plan accordingly for busy nights and weekends.
A show at Arts Garage after dinner or putt-putt at Putt'n Around
Before you end your day in Delray, consider making time for one final activity. We have two options for you to choose from depending on how high your energy level is after this long day. If you love live music, go see a local artist perform at Arts Garage. They host bands such as Blues Beatles and the Chris O'Leary Band. If you're more low-key, you can't go wrong with a bit of putt-putt at Putt'n Around.