New York Barbecue comes to West Palm
By Nicole Danna
There's a new barbecue restaurant in West Palm Beach, but it's not one brought to you by a local chef or up-and-coming backyard pit master.
Instead, it's a New York City-born concept helmed by award-winning barbecue enthusiasts Matt Abdoo and Shane McBride — two elite chefs who left Michelin-starred restaurants in pursuit of meat smoking mastery.
To that end, Pig Beach BBQ's critically acclaimed menu marries tried-and-true barbeque technique with a dash of global eclecticism for food that is altogether fantastically delicious and unpretentious.
After years of helming some of NYC's most prestigious kitchens, Pig Beach chefs/owners Matt and Shane, alongside cofounder Rob Shawger, decided to bring a third location of their Brooklyn-born restaurant in West Palm Beach; following a second location in Queens.
Today, both Matt and Shane are Palm Beach County residents, making the expansion south an obvious choice.
Located less than 10 minutes from the heart of downtown West Palm Beach, Palm Beach International Airport, and the city's Brightline station, Pig Beach BBQ's Florida outpost brings its sister establishment's wildly popular meat-centric signatures to the historic El Cid neighborhood — served up with a beachside twist.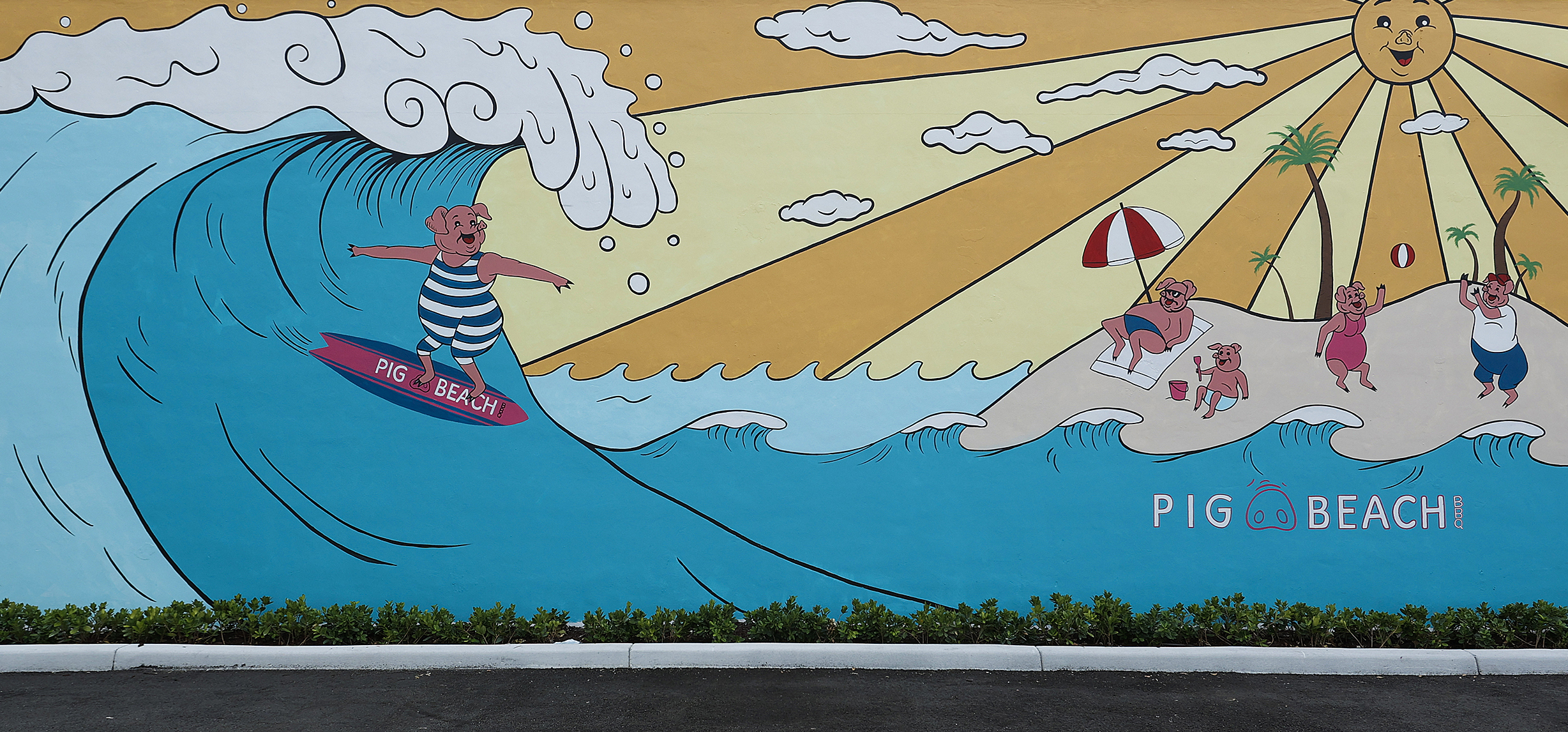 The 4,000-square-foot space — complete with the former garage's original glass bay doors and cement flooring — captures the signature Pig Beach BBQ Americana vibe, says Rob, while navy accents, vintage ship lights and repurposed portholes add a maritime touch.
A 60-foot wraparound oak-top bar with a built-in chill rail for extra cold pints and three multi-screen Jumbotrons make for the ultimate game day experience, the trio says.  An open concept kitchen offers guests a front row seat to the meat-smokin' action, while a takeout window (coming soon) will offer a quick option for lunch.
For those unfamiliar with the original concept, what initially began as a temporary popup in 2015 has grown into a critically acclaimed permanent fixture beloved by New York City's barbecue enthusiasts. The restaurant is best known for the brisket, ribs, pulled pork, chicken and — unlike most barbecue eateries — its strong drinks.
The name Pig Beach was inspired by the first location, a casual restaurant situated on the banks of the Gowanus Canal in Brooklyn, a view that Rob jokes is the Triboro equivalent to the famous Pig Beach in the Bahamas.
So how do two top-rated chefs create a barbecue empire? It's all thanks to a little friendly competition.
In 2014, Matt was introduced to Rob, an investor at Del Posto, during a barbecue tour across Texas. The two became fast friends and formed their own competitive barbecue team under the name Salty Rinse.
The duo made their competitive debut at the 2015 Memphis in May World Championship, taking first place under the poultry category, and second place for the coveted whole hog title.
"The 'aha' moment came when we won. A northern team hadn't really done that before, not in the whole hog category, and that was the explosion. I thought, 'we're on to something,'" Matt tells Atlantic Current.
Shane — executive chef at Balthazar — was there, too. At the time, the chef was captaining his highly competitive "Ribdiculous Bar-B-Krewe" team, which earned first place in the "Anything But Exotic" category that same day.
Friendly in the NYC scene, the two chefs began talking. It wasn't long before the trio decided to partner and take their passion to the next level.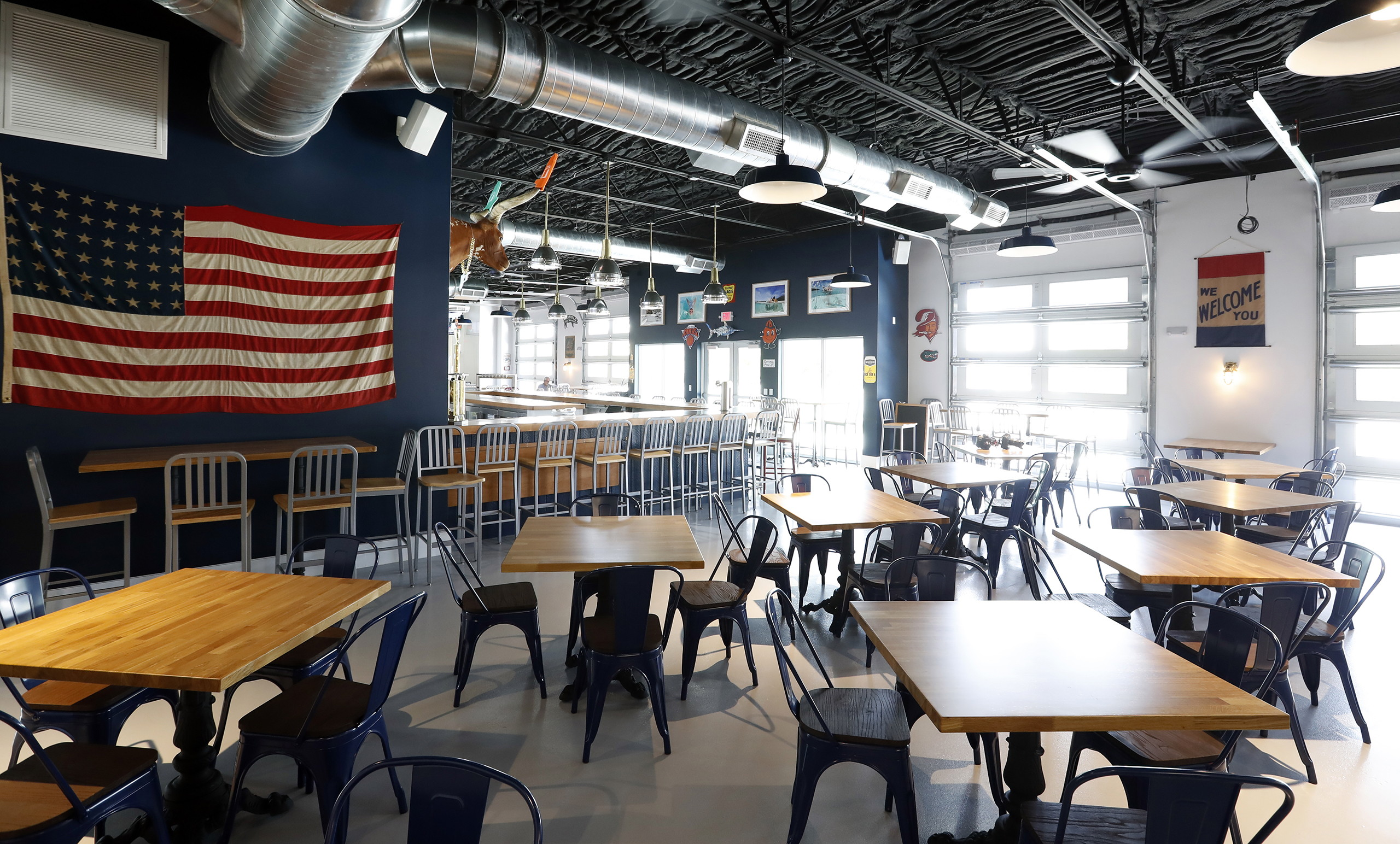 Jump to today, where behind the restaurant two massive Ole Hickory pit-style outdoor smokers churn out dozens of pounds of fresh-smoked meat each day in.
Chef-driven signatures are smoked low and slow, flavored from a mix of cherry wood and hickory, and finished with the chef's own proprietary techniques that produce an unbelievably juicy and tender brisket, pork shoulder, beef ribs and turkey breast.
Additional menu highlights include a house-smoked fish dip, fried chicken sandwich, and a bevy of classic cue' sides and fixin's like cornbread, a tropical-inspired smoked jalapeno and pineapple slaw, and homemade comfort desserts like key lime pie.
Pig Beach's famed South Beach Wine & Food Festival Burger Bash championship double smash burger, a sleeper menu item, is the perfect option when barbecue isn't your go-to choice.
After nearly two years searching for the perfect space and a pandemic behind them, the trio says they are excited to finally be open.
"We felt the area really lacked what our concept does, which is barbecue-meets-burger-meets-sports bar. It's the ultimate spot to eat, watch a game, or just hang out," sums up Rob.
2400 S. Dixie Hwy., West Palm Beach