Reduce, Reuse, Recycle — and Refill at Zuke's!
By Darien Davies
If you're looking for a way to easily manage your footprint, help out Mother Earth and reduce your plastic usage, Lindsay Zukerberg has your winning solution: fill it up. Instead of constantly buying your detergents, solutions and soaps in plastic containers that you use once and then (hopefully) recycle, try refilling the same container. After all, it's about the product, not the container. One little change for one big result.
"A simple definition of a refillery is a place to fill up on products using your own container. By doing so, you only pay for what you fill rather than paying for the packaging every time you need more soap or cleaner," said Zukerberg, 27, owner of Zuke's Refillery, Delray's conscious living plastic-free shop and refillery. "Refilleries are important because they offer a better alternative to other ways of reducing waste such as recycling. Refilling keeps 'waste,' such as soap bottles and glass jars in use rather than becoming garbage! It also empowers the individual to take direct action against pollution & climate change rather than putting an item into a yellow or blue bin."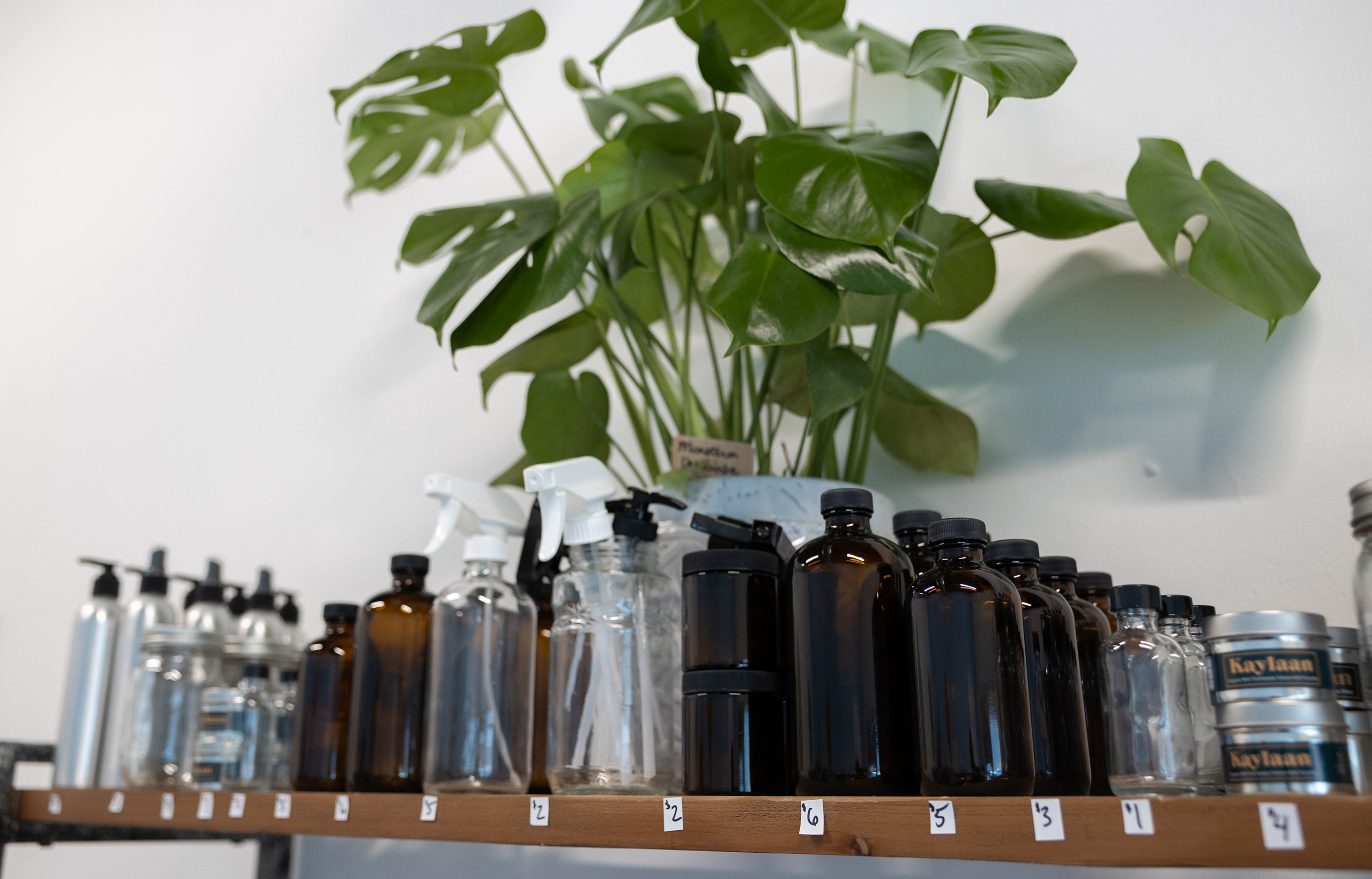 If you're not familiar with what a refillery is, it's actually super simple! You can either bring in your own reusable container, or use one that's been donated to Zuke's, and, after you weigh it, you fill the container with your desired product, and pay for the weight of the product you've dispensed. Fill, use, return when empty and repeat!
Zuke's has been in business since October 2020, and has grown from farmer's markets to popups to a booth in a mini mall, to now officially opening up their own brick and mortar in Delray, celebrating their grand opening in July 2022. Zukerberg and her team feel incredibly blessed to have so many eco-advocates (their loving term for their customers and community members) who have followed them along their journey, and who continue to support them as they support the planet.
"Both my business and life goals revolve around making a positive impact on those around me. I want Zuke's to become a resource for the Delray community (and beyond) for all things ethical and eco-friendly, as well as being a place for community to gather," said Zukerberg, who decided to undertake the refillery business because her greatest passion is the planet we stand on. "In my personal life, I simply want to do good. I want to help marginalized communities and fight for human rights. I want to make helping the planet more accessible and less frightening. Since my career and my passion are now one-in-the-same, I'm fortunate enough to have the platform to do as much good as possible. We practice this by donating certain proceeds to different environmental and social justice organizations monthly, we only work with small businesses who use ethical and fair labor, and only offer products with sustainably sourced ingredients. By making these specific choices, we are positively impacting everyone around us."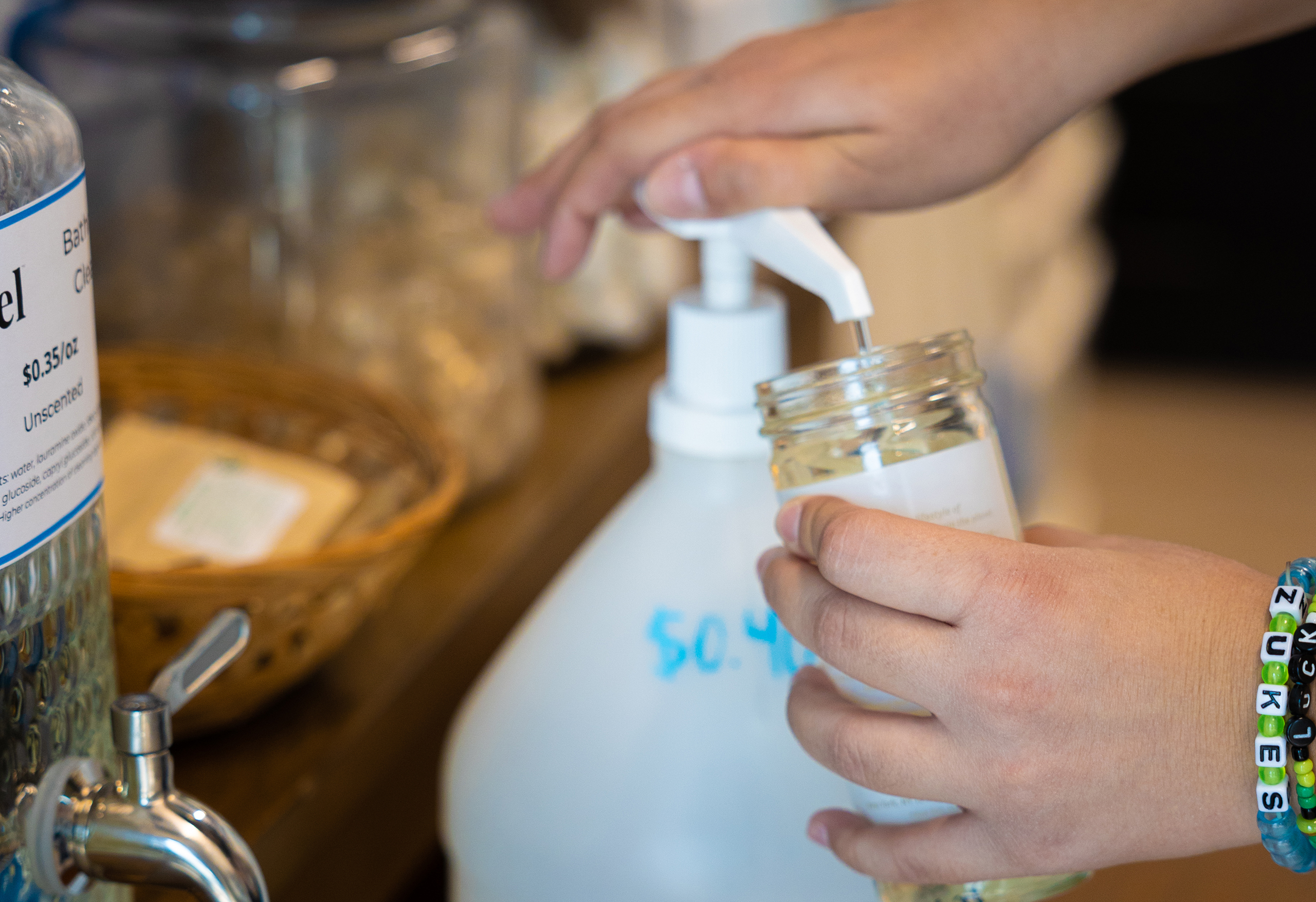 So whether you have no plastic in your home at all, or you drink a possible bottle of water per day, Zukerberg invites you to enter her world of sustainable living without judgement or shame. For her, it's all about helping the planet by lowering plastic consumption and waste output, which she's been personally focusing on since 2016, as well as creating a sense of urgency and appreciation for the world around us.
Future plans include continuing to offer cleaning products and home goods, but expand into bulk food, a vintage clothing area and featuring as many locally made goods/art as possible. Zukerberg hopes that Zuke's will grow into an eco-space for like-minded individuals as well as ethical and eco-friendly small businesses to gather, create, learn and enjoy.
"Our values revolve around helping people & the planet in everything we do. We only use secondhand furniture in our store, we provide physical space for local artists to sell their goods, and we do not offer any products packaged in plastic," Zukerberg said. "The products we provide are plant-based, sulfate-free, paraben-free, phthalate-free, and (in body products) silicone-free. More importantly, everything we sell is made by people being paid a fair wage in fair working conditions. We will always promote supporting human rights initiatives and practice intersectional environmentalism. We believe that in order to see the world become better, we need to BE better."