About the photographer:
Jack Bates began his career as a professional photographer 3 years ago, after graduating from the University of North Florida. Bates combines his love for nature, art, and people to create his Portfolio.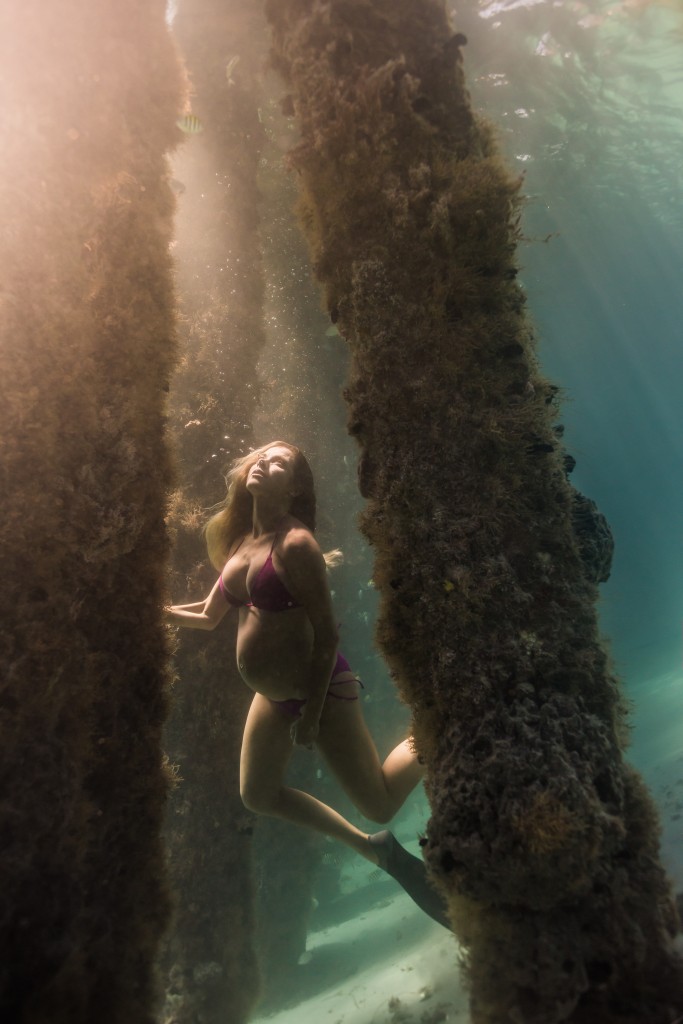 How I Got The Shot:
In an underwater natural environment the most important factor to nailing the shot is visibility. The second most important factor is always lighting. My favorite photographs come in soft sunlight, eliminating harsh shadows and highlights. I wanted an interesting foreground and background to really bring drama to the image. On this particular day the sun was far from soft and there was not a cloud in the sky. We chose a bridge with underwater pilings that allowed me to manipulate the harsh light to my taste. I positioned my angle to shoot through the pilings under the bridge which allowed me to capture a direct light upon Crystal's face at 15 feet deep. She was a natural in the water, holding her pose for up to a minute. The fire coral along the walls of the pilings were not helping because the current was ripping and the only way to stabilize myself was to position my body up against the piling. We tried for this shot at least 5 times until I saw this one through my frame.
Camera Body: Nikon D810
Lens: Nikon 24mm 1.4G
Water Housing: Nauticam w/8.5 inch Dome
Shutter: 1/2500th sec.
f/2.5, ISO 50
Location: Jupiter, FL