Baking To The Beat Of His Own Drum
by Savannah Sheehan
Photos by Ben Hicks
From the East coast to the West, Nani Edry has lived life large and with great diversity. He surfed with the Big Kahuna in Hawaii, reveled in the smell of baked dough on the Golden Gate Bridge wafting from a bakery below, and even built surf boards in our own South Floridian backyard. From these and other life experiences, various imprints were made, inspiration took hold, and then bubbled to fruition in the form of enormous, gourmet doughnuts. Nani's Dough, currently in Boynton Beach, is reinventing how we think about doughnuts. "All these experiences in my life have brought me to this doughnut," stated Nani. He further expands on the life he has led and how it has influenced his personal take on the doughnut scene in South Florida.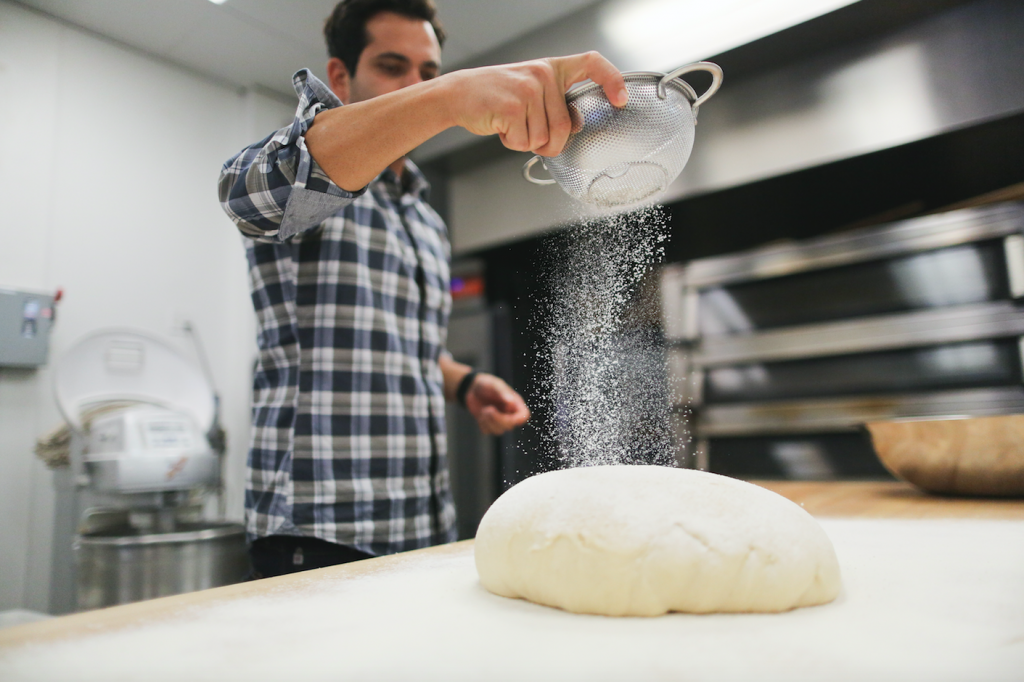 Upon returning to his home state of Florida, Nani felt there was something missing. Having spent time watching bakers use fermented bread in conjunction with fresh dough and witnessing the massive, decadent breakfast cakes in Hawaii, he saw an opportunity to transpose these baking techniques to something unique to South Florida. "As a joke, I started with an online doughnut recipe." It started with a small frying pan capable of making a single donut at a time but quickly segued to hundreds of donuts all prepped, rolled, fermented, baked, and decorated by Nani. "I personally oversee every doughnut. Quality control is what we stand for," said the proud owner.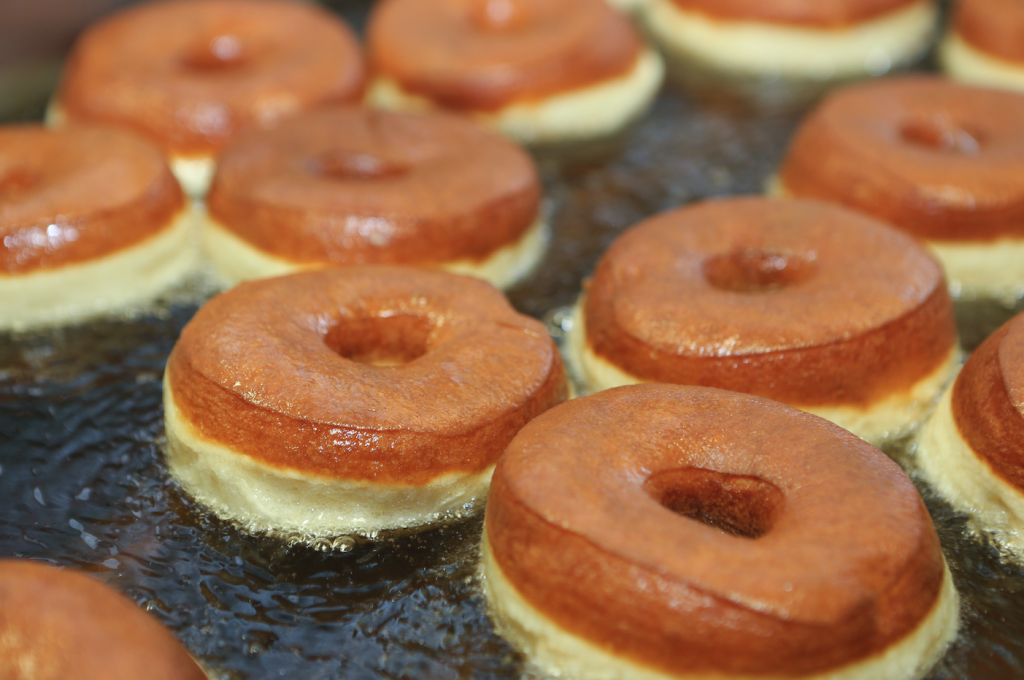 Through trial and error, Nani has created the quintessential doughnut he envisioned, "I wanted something that tore like cotton candy." Starting at Williams Sonoma in Boca Raton, Nani's Dough has made a name for itself. He was productively fulfilling orders until a big one hit: 1,000 donuts! Seeking a space to accommodate such an order, Nani found his current location within the Bond and Smolders bakery in Boynton. With that large space he was able to expand his growing business by further tapping into his creativity, offering new donut creations daily.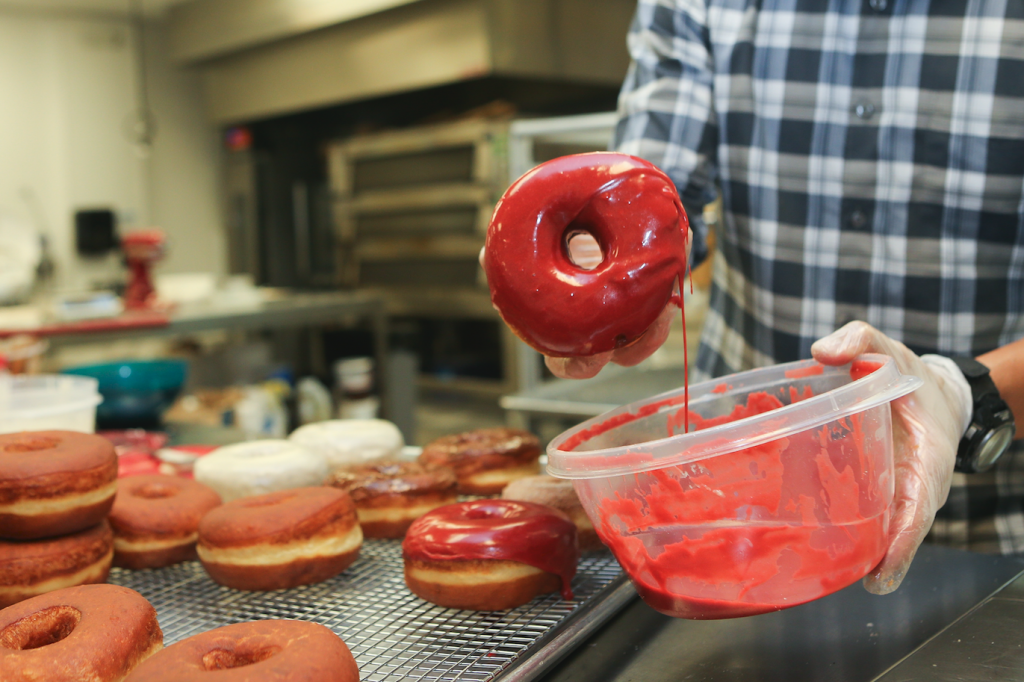 Nani's Dough has become an arsenal of gourmet baked goodness from the popular s'mores donut to the white chocolate mocha, the cinnamon roll, as well as the classic glazed donut…all close to three times the size of a typical doughnut. Referencing the look of resin gloss on a highly polished surfboard, Nani has created numerous flavored glazes with ease and excitement. The frosting, adornments, and delightfully delicious fillings are all made in house from natural ingredients. The special, tender dough never alters but provides the perfect base for the various and sometimes fleeting seasonal flavors like the lychee coconut donut.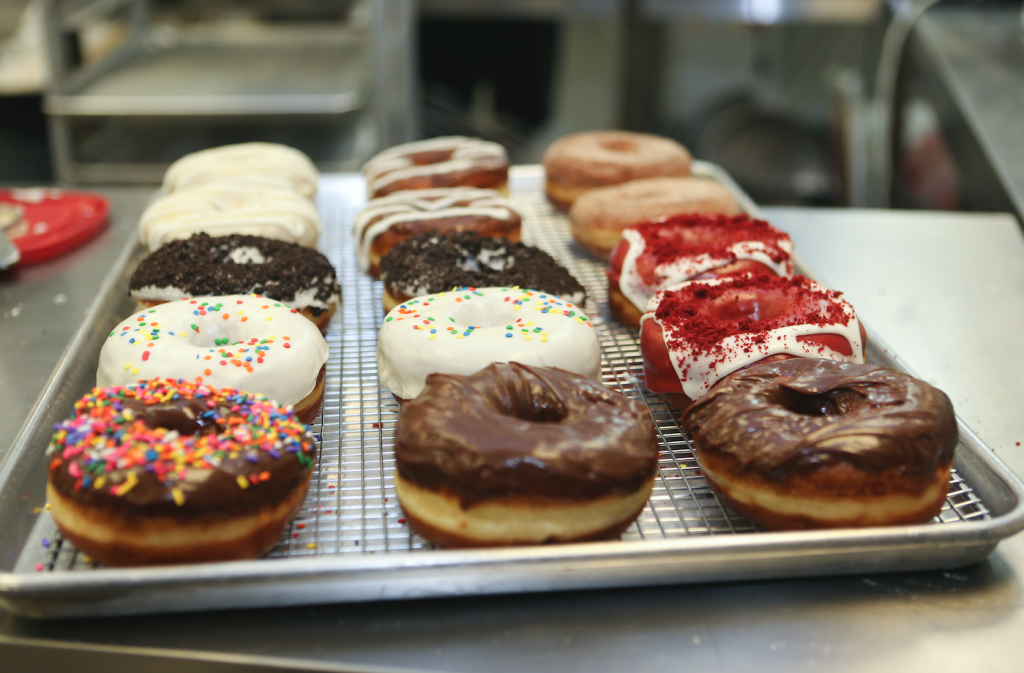 Fortunately for those who don't want to traverse to Boynton, Nani's Dough will be opening a new location in Delray Beach with additional plans to expand throughout Florida and other states. Nani's Dough defies the average perception of a passé, sweet, breakfast treat. It fulfills all the senses in a balanced bliss of flavor and texture. With so much variety, there's an option for everyone and a great cup of joe available on site to enhance the experience.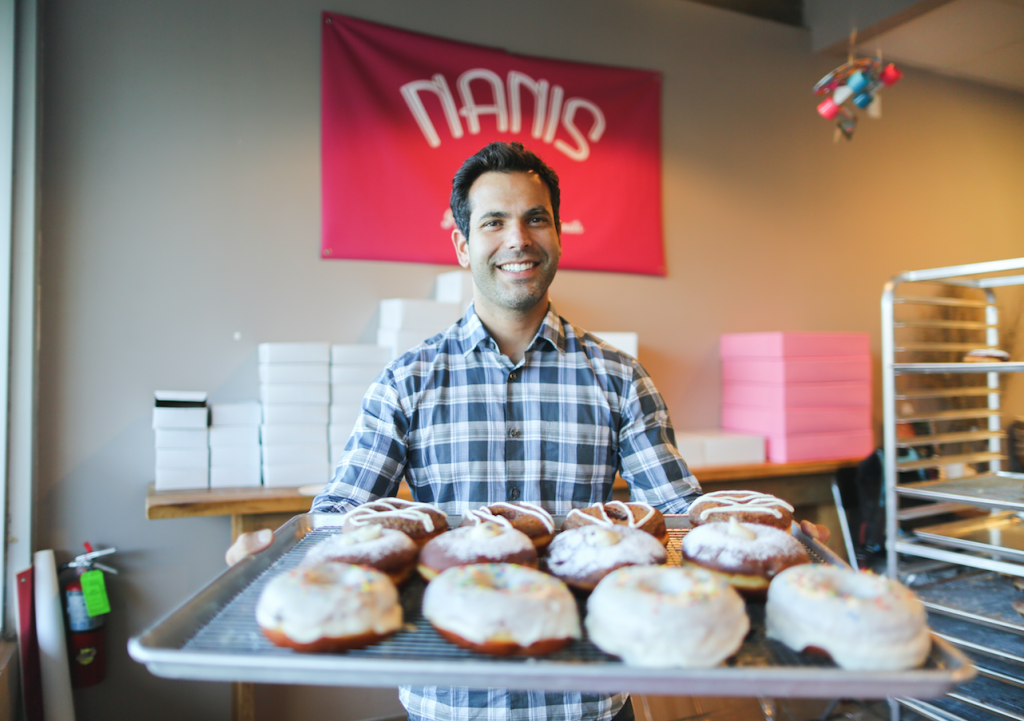 Experience Nanis Hand Crafted Doughnuts at 1622 South Federal Highway, Boynton Beach.