Addiction That Runs Deep
Shark Addicts Continue To Dispel Myths of Dangerous Sharks
by Doug Fairall
Photos by Jack Bates
Ever since the movie Jaws, people have been trained to treat sharks with fear. Then in 1988, Discovery Channel began airing Shark Week, which was originally focused on correcting misconceptions about sharks until becoming wrapped up in dramatic "commercial" programming. Now, sharks have a new set of friends on Instagram.
Mickey Smith, Chris Cameron, and Cameron Nimmo are the team that created Shark Addicts, a diving group based out of Jupiter with a social media presence that reaches to the depths of the ocean. With over 140,000 Instagram followers, Shark Addicts share photos and video of interactions with sharks off the coast of Florida.
"If one person changes the way they view sharks is it worth it? Yeah you have to look at it like that" Chris Cameron tells us. "If one our our videos goes trending and hits five new people, that's five new people closer to the ultimate goal of society dispelling that Jaws myth."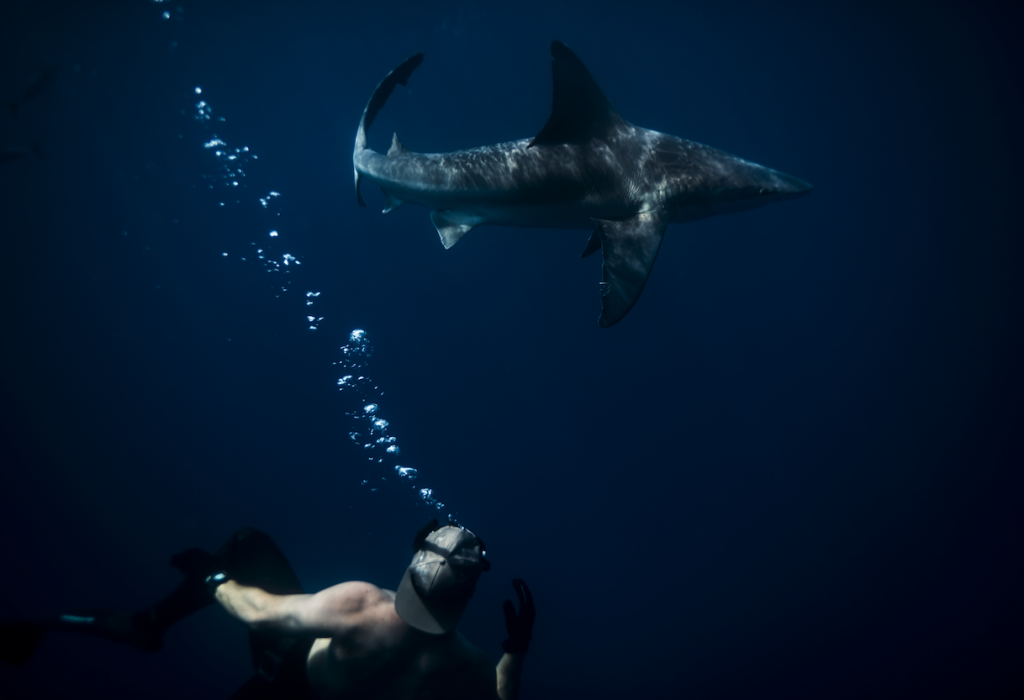 What started in June 2015 as a couple of friends going out for weekend dives has turned into a following along with a non-profit organization.
"The following grew," Chris said after a few videos were posted showing him and his friends sharing the ocean with these large sharks. "People became fascinated with the safe interactions, [with us] showing the species up close in their natural environment." As the fans grew, and their popularity increased, the trio decided it was time to take action. "We thought, 'How can we take this buzz and all the support we have gained and do something positive with it?'"
That's where the Shark Addicts Foundation comes in, a non-profit organization dedicated to increasing public awareness and education about finning, culling and overfishing, and the shark's role as an apex predator in the food chain.
"The biggest thing we try to do is dispel the Jaws myth, that every shark is a mindless man hunter. Our goal is to show the average person from Jupiter, or from Wisconsin… we want to take them out in the ocean, drop in with us, and see this animal in its natural habitat. That's why we've had so much success and notoriety. We give people a one of kind experience, to see an apex predator in the wild, not in a tank."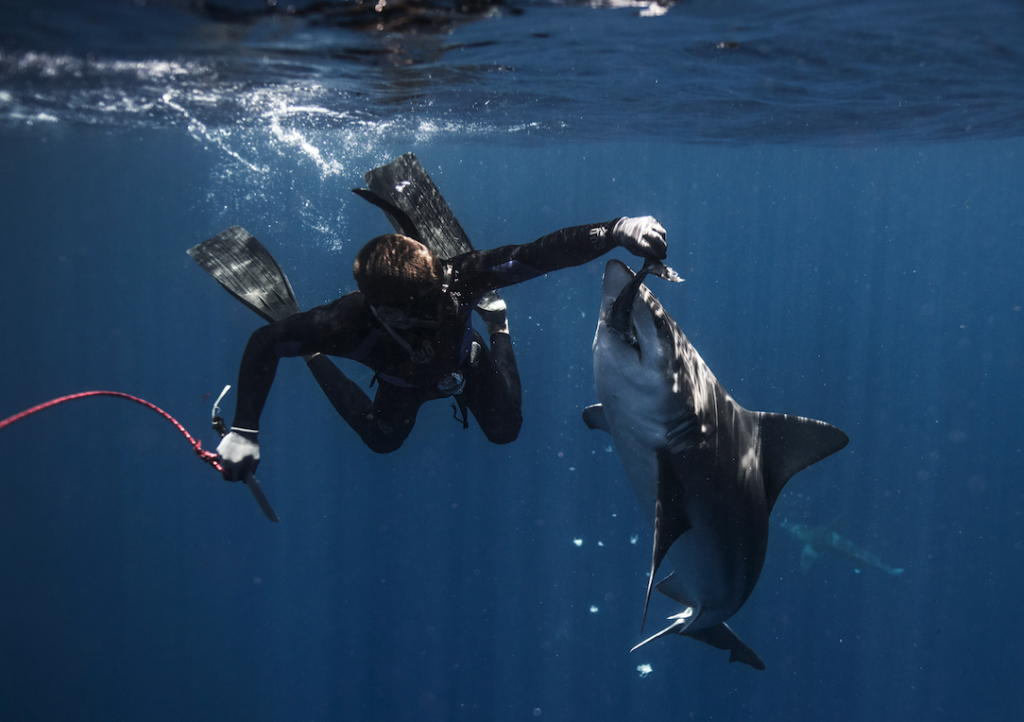 The Foundation seeks to change the perception of a certain delicacy, shark fin, and the harvesting practices that go along with it. "You can yell until you're blue in the face about fishermen on a boat and what they're doing is wrong, but they're not going to listen because they have to provide a paycheck," Chris said. "The best way to see results is to educate the public, stop the drive for it."
To harvest a shark fin, most fishermen will simply slice off the fin leaving the shark to fend for itself, fin-less and disabled. The animals do not live long after this process. There is hope, however. With curated expeditions, Shark Addicts can show firsthand the impact that humans have on these animals.
"We began taking donors out, showing animals up close, showing hook removals to raise awareness… It's important to educate the public to stop the problem before it gets out of hand."
Their process is one that shows that conservation doesn't have to be boring.
"Far be it from me to tell someone to not get an adrenaline rush from an eight foot bull shark. Every person should be conservationist, the next generation deserves to see the ocean. That's our message."
Learn more by visiting www.shark-addicts.com
Follow the crew at @sharkaddicts @sharkaddicts2 @sharkaddicts3