A new local spirit, done the old world way
by Doug Fairall
Photos by Ian Jacob
Ben Etheridge doesn't care much for phonies, charlatans, and shills when it comes to distilled products, nor the world at large. His aim, his mentality, is all about a truthful product: in his case, the production of home-grown South Florida rum.
Etheridge owns and operates Black Coral Rum, a producer of hand-crafted rum distilled out of hand-crafted stills and sold from pure passion. Based out of Riviera Beach, Black Coral takes the idea of the celebrity chef driven restaurant and puts it into the spirits game.
"My father and I own and operate an authentic Old World production", he says, emphasizing the locally sourced fermentables and self-made equipment. "We make a rum with all natural ingredients, there's no artificial nonsense in our product whatsoever. It's a different product than what most people are putting out."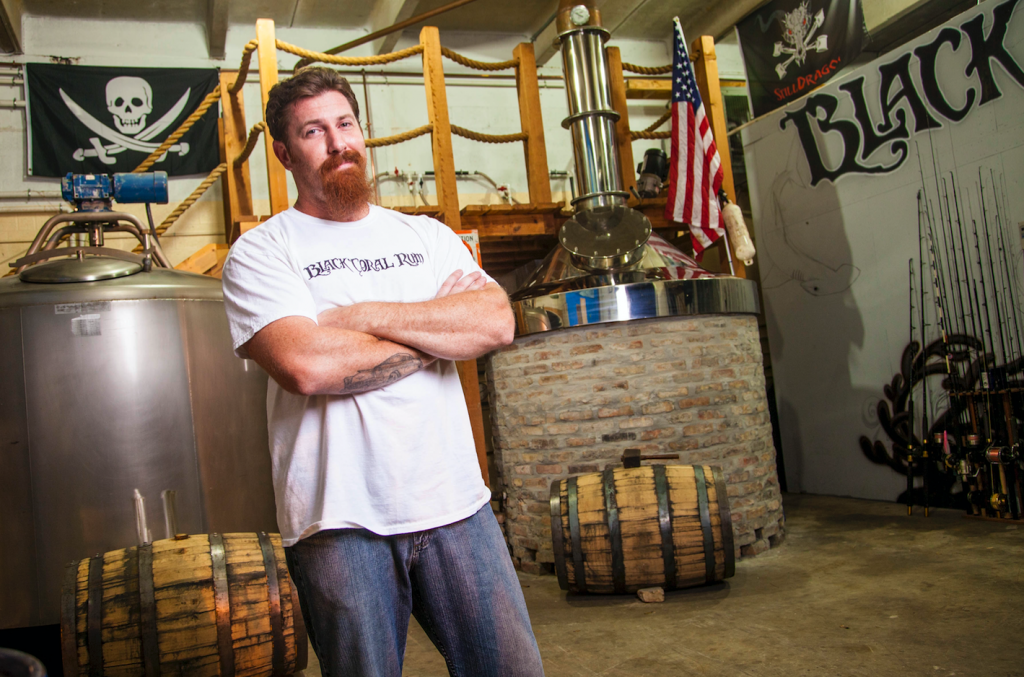 While most producers seek out volume, here it's all about quality. To produce his rums, of which there are two: a white and spiced, Etheridge takes molasses sourced from Clewiston and draws out his process. It takes about nine days to complete the fermentation process, which allows for "a much smoother ester profile… we don't rush anything."
It's then distilled, with the aid of a 500 gallon still (a virgin American stainless and copper five plate reflux still, for those wondering), and then placed into new heavy char white American oak barrels which have been air seasoned for three years. After that, it's a six month aging process before the rum is deemed ready.
"The wood smells red, earthy, and wholesome," he says of using the aged barrels. "The vanillins come out, there's a lot more flavor from the barrels."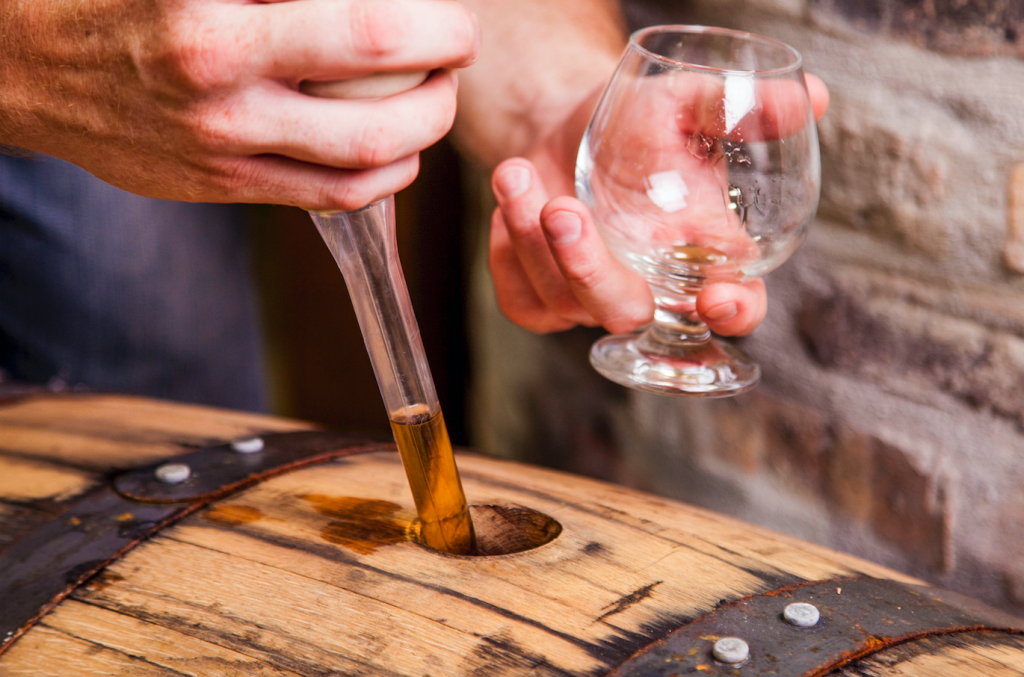 The white rum is first filtered before bottling, to clear it up. "We use a coconut husk carbon filtration to remove the color from the barrels. It gives the product a smooth finish, and has a polishing effect."
Aromas on this rum are rich and pleasing: notes of butterscotch, almond, molasses, oak, and vanilla all play in sync to show that rum doesn't have to be a one dimensional product that's simply an additive to a rum-and-coke.
"We're selecting a flavor profile, not creating flavor profiles. It's difficult doing it naturally. We try to bring it back to the old school way of making rum."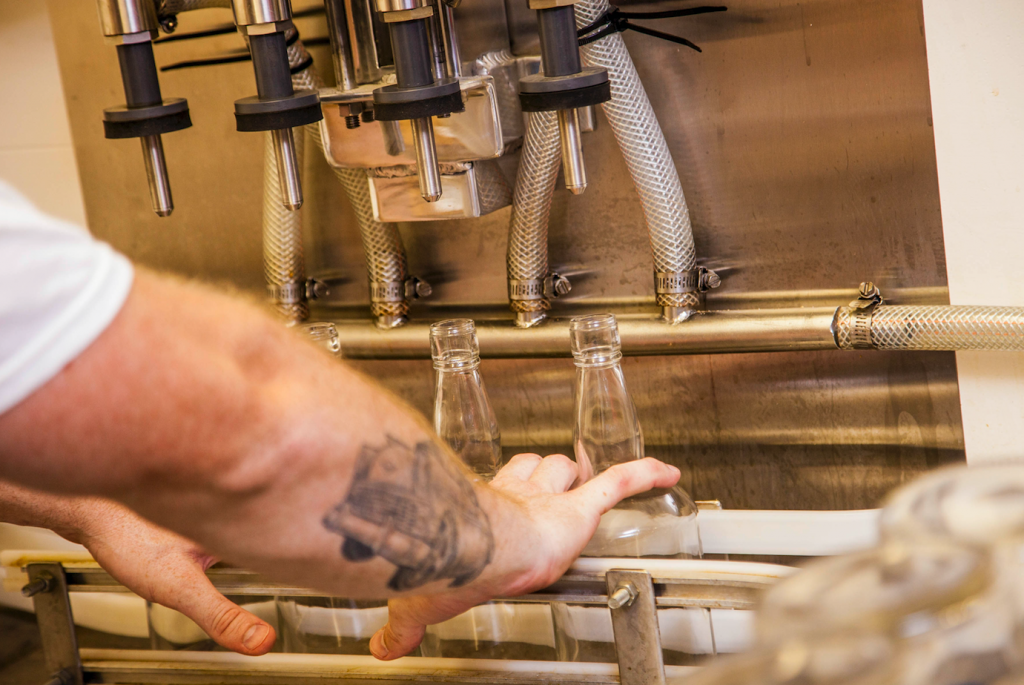 The other type of rum that's currently produced at Black Coral is a spiced rum, which is oak aged as well, but is not filtered. Some of the color comes from the barrels, and the rest comes from an infusion process of all natural ingredients. There's the addition of Madagascar vanilla beans, toasted cocoa pods, allspice, cinnamon… "It's like making tea," Etheridge explains.
For locals, it should no longer be about buying the cheapest stuff at the liquor store, especially when there is an award winning distillery in their backyard. Don't believe it? Black Coral Rum was recently awarded Double Gold in the 2016 Seattle International Spirits Awards, one of the top contests in the Northwest, beating out major producers.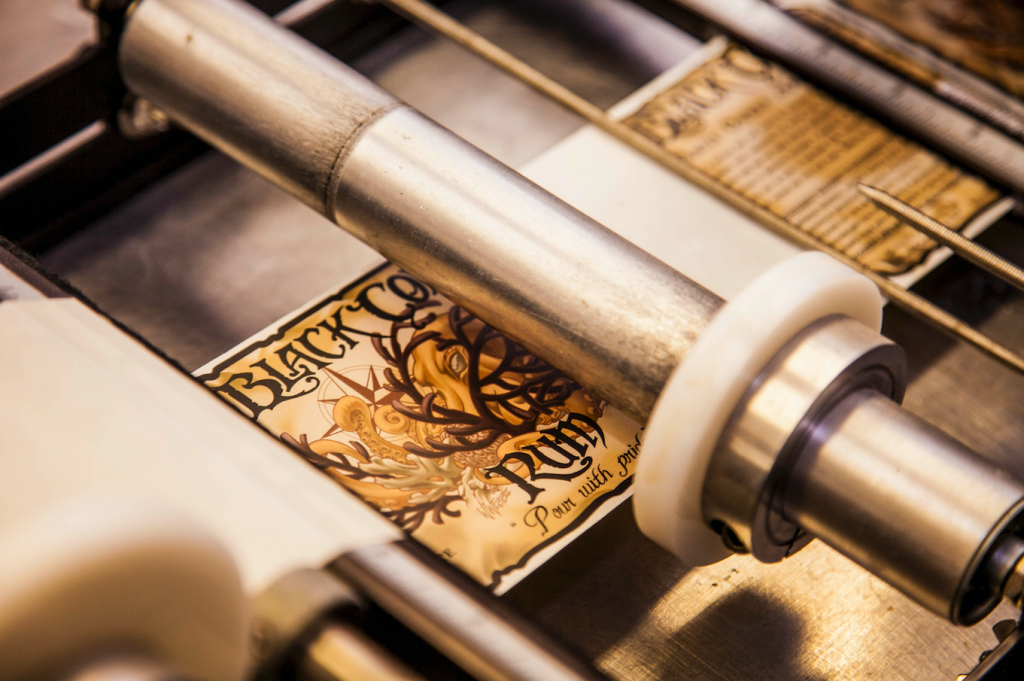 Though the word 'craft' is very much about the way in which a product is made, it can also show that there are human beings behind it all. To that end, Etheridge makes sure that he gives back to his community in a way that's different than the big guys, and proves that buying local can mean more than just impacting jobs. For each bottle of rum that is sold, he donates one dollar to the Operation 300, a Hobe Sound based nonprofit that assists the families of fallen service members.
It's all well and good to know of a brand that is doing it in the Old World way, but will it be a trek akin to Ponce DeLeon's search for the Fountain of Youth to actually find a bottle in stores? Luckily no, as Black Coral Rum is available across the state at big name liquor stores along with a ton of local bars.
Visit blackcoralrum.com to learn more