Pouring Old School at Delray Beach Craft Beer Fest
by Doug Fairall
Downtown Delray Beach was alive a bit more than usual this past Friday May 14 as the Delray Center for the Arts put on their annual Delray Beach Craft Beer Fest in the midst of Old School Square.
Warm and pleasant spring weather provided an exceptional canvas for the festivities, which drew hundreds of people to downtown to sample any and all the beer they wanted to with their admission.
Dozens of local breweries from across South Florida were featured alongside brewmasters from across the United States and even across the world during the festival, which provided more than just a straightforward beer festival to the people of Delray.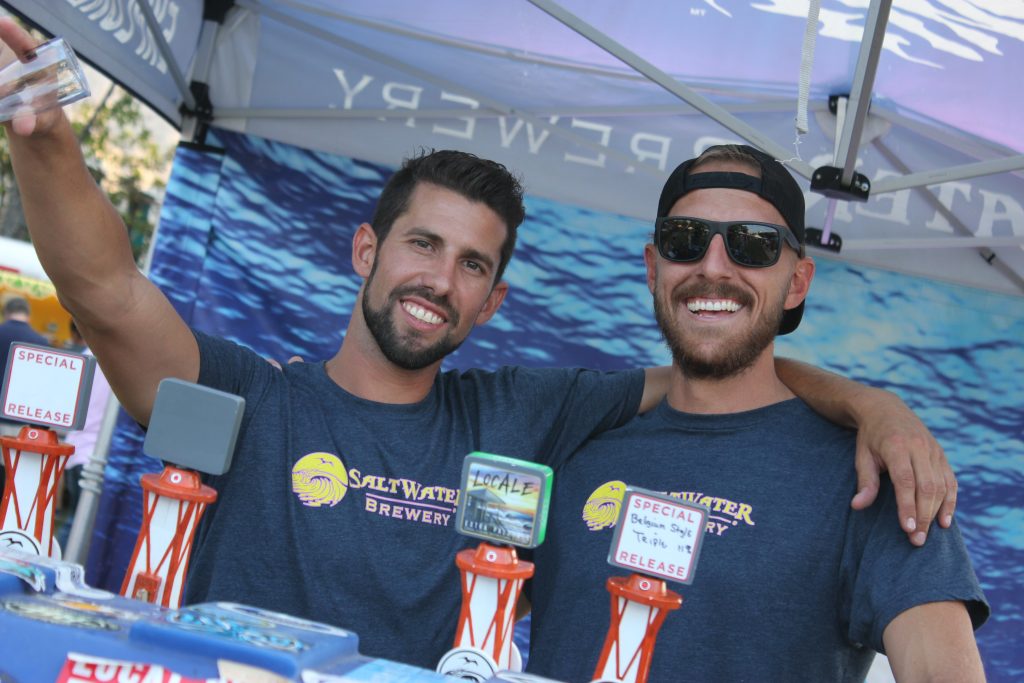 Beer enthusiasts were greeted with welcome favorites from established local producers like Funky Buddha Brewery, Barrel of Monks Brewing, Saltwater Brewery, and 26 Degree Brewing Company. They were also able to sample beers from a couple of up-and-coming establishments. Boynton Beach's NOBO Brewing Company, headed up by brothers who brew, is slated to open its doors off Gateway sometime this summer, and were on hand pouring a variety of beers including a classic German hefeweizen and a French vanilla coffee porter. A few booths down was Odd Breed Wild Ales, a venture between Matt Manthe of Brewzzi and Daniel Naumko of The Sybarite Pig that focuses on spontaneously fermented beers. They absolutely killed it with their Resin on my Thumbs, a barrel aged wild ale dry hopped with Azacca and Centennial hops.
Speaking of beers that were completely on point, Bangin' Banjo Brewery's margarita gose (that's pronounced 'go-za' and is a salty wheat beer) held up to the promise that its name suggested: it was like enjoying a cold margarita, but with the alcohol content of a beer. This needs to be canned.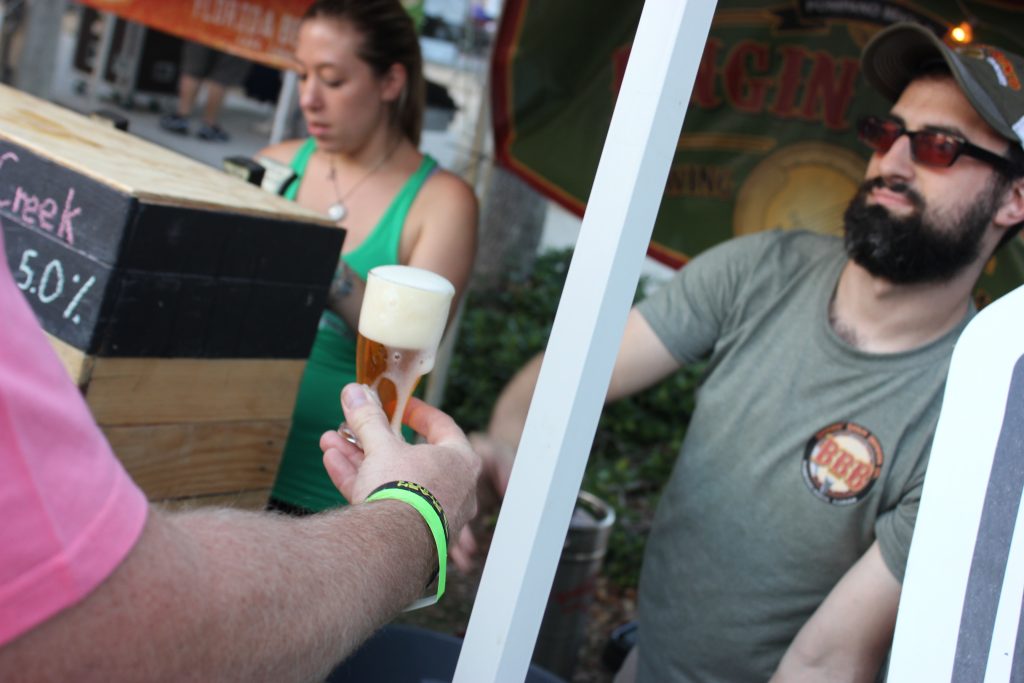 For those not too particular on beer or who were looking for something different to satiate their thirst, there were some wines being poured as well. Though at a beer fest, it's always curious to see these extra alcohol offerings. There's plenty of flavors and uniqueness among craft beer to hopefully find a friend in everyone.
As the night trudged on, the crowds began to swell, and after a few hours the lines to booths were beginning to form long snakes as people wait for pours.
There was, however, an engrossing addition that is pretty unique to local festivals, and that was the inclusion of pinball machines by the Silverball Museum Arcade of New Jersey.
Until next year when the beers flow again outside on Old School Square, drink local and get crafty. Cheers.