Jack Of All Trades, Master Of The Josper
by Savannah Sheehan
Photos: Nathan Hamler
Upon entering 13 American Table, a rustic coziness embodies the restaurant. This sensation of familiarity and comfort is translated in the simple yet elegantly refined fare that is mastered and served by Chef Anthony Fiorini. Being raised in a household of people who held food to a high standard, Anthony began cooking at a young age. Meals weren't merely a necessity, they stood as a meaningful event. "We didn't have a Lexus but we always had a full fridge," Anthony recalls.
Growing up in an Italian household meant cooking Italian cuisine which is where Anthony's passion lies; however, cooking itself was commonplace until his teenage years. It  was then that Anthony's friends would request his family's delicious Italian recipes which he became elated and infatuated with procreating. His days of cooking alongside his Grandma manifested as his muse for the career he wanted to embark on.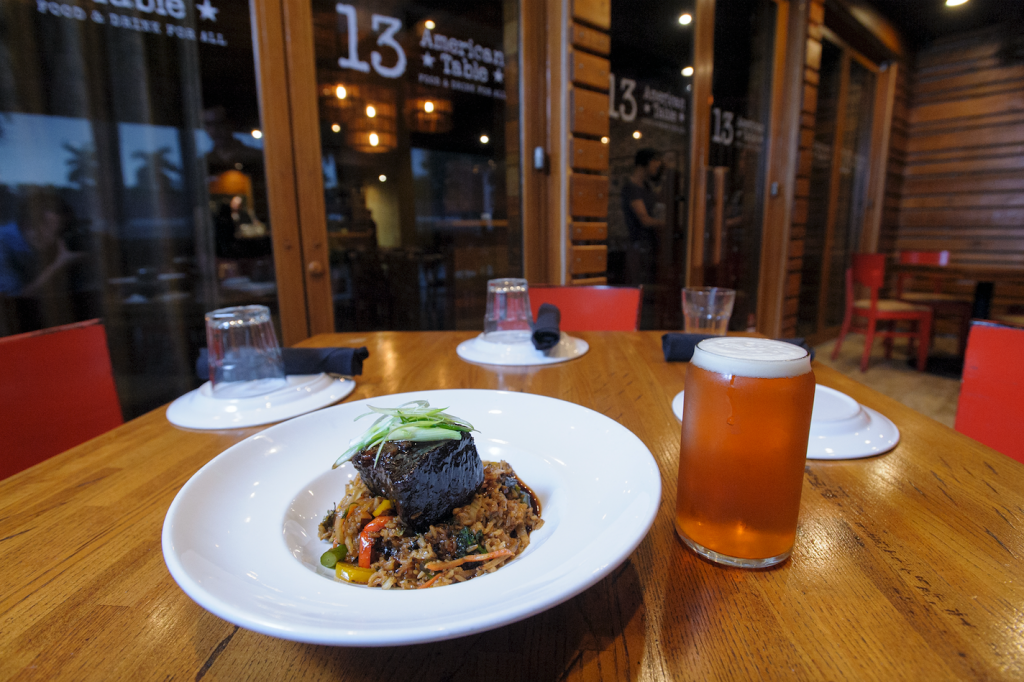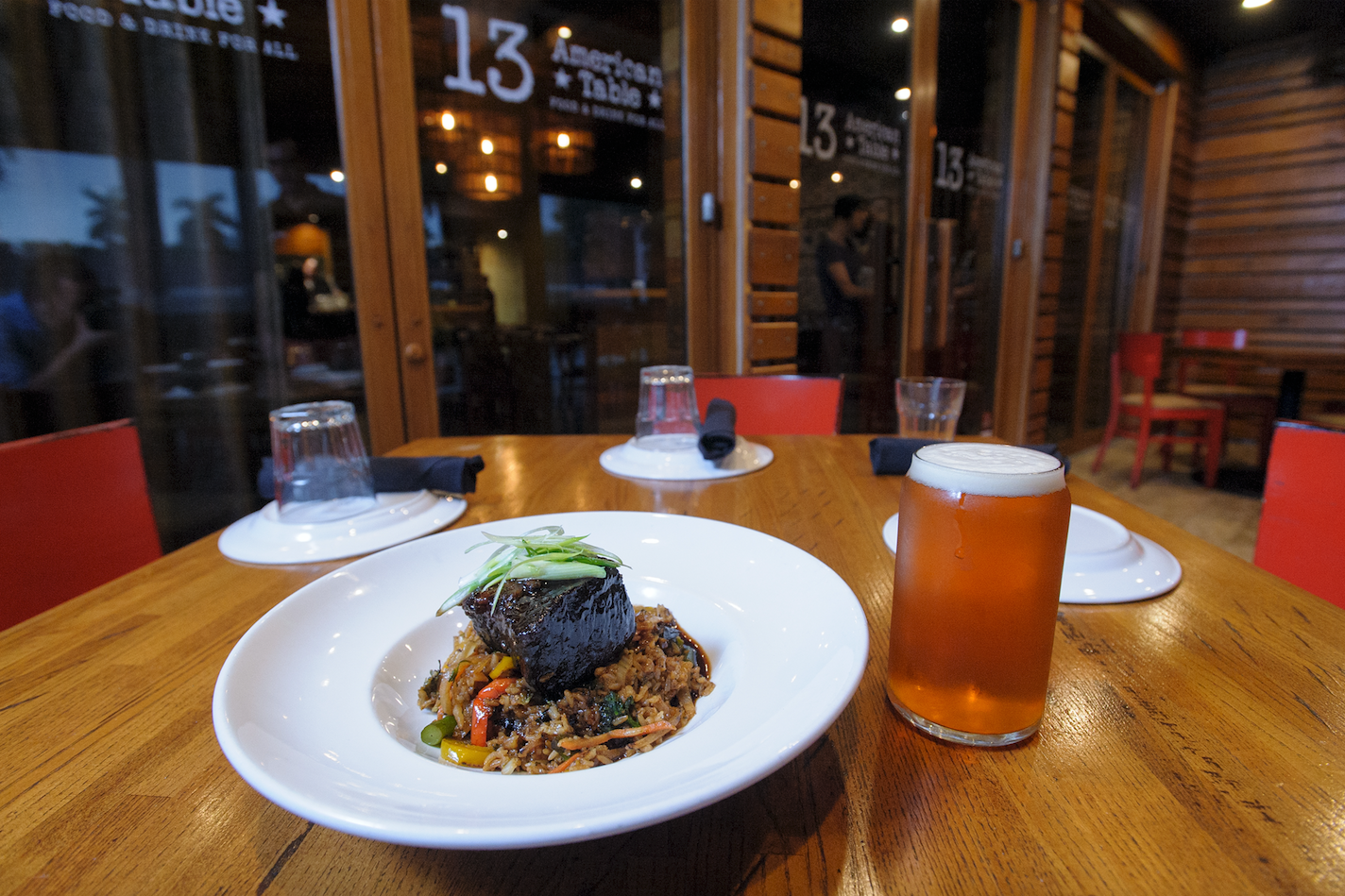 Anthony spent many years putting in time at a multitude of restaurants whilst attending Florida Culinary Institute. After graduation he started working at Big City Tavern where the Chef requested he work under Nick Morfogen at 32 East. Nick is an immensely talented Chef whom Anthony regards as his mentor. Anthony spent a total of 10 years at 32 East inconsecutively, 32 East serving as a home base. As seasons changed and clientele fluctuated, Nick encouraged Anthony to experience new culinary feats and to continuously learn about the trade. Anthony stated, "Nick always wanted us to go away and bring something back." Following this sentiment, Anthony traveled to Italy where he worked at a 5 star Resort dubbed Villa D'Este in Lake Como. Upon his return Anthony resumed position at 32 East until yet again he traversed to Italy per Nick's recommendation and worked at a small restaurant amongst four other employees. Here he worked 17 hour days learning and absorbing the thrust of the fare as well as the culture. Anthony seized any opportunity to work under someone he respected to acquire the skills and knowledge pertaining to his passion. Once his sabbatical in Italy came to an end, Anthony moved to the Big Apple, where he worked at Union Square Café under Carmen Quagliata. Totaling 5 years in New York, Anthony returned to Sunny South Florida and became 13 American Table's first and only Head Chef.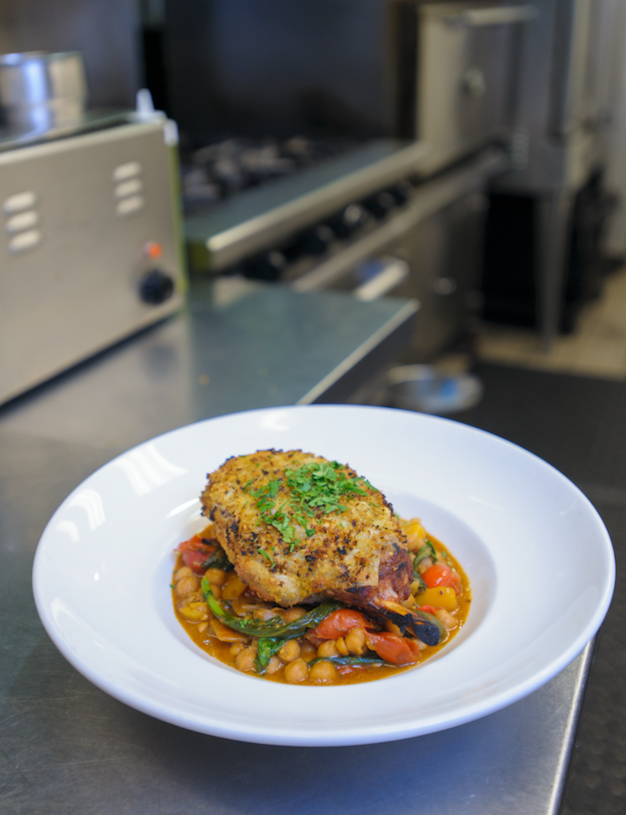 Although Anthony had spent many years at restaurants that tailored their menus to a vast array of cuisine, he faced a minute element of difficulty in configuring a menu that did not incorporate Italian fare. With time dwindling until the grand opening of 13 American Table, Anthony tossed aside his draft of the menu. He honed in on his true style of cooking. Casting aside ethnicity or tradition, he chose to compose a menu that met his standards of cooking. At the core of his passion, quality is paramount. In response to the question of what differentiates Anthony from other Chef's, he stated "Freshness. I'm old school in that way. I keep my food very simple. I don't mask flavors." Anthony takes immense pride in upholding the essence of the cuisine itself. Letting the meat, vegetables, and herbs stand alone by mastering the natural flavors and only utilizing simple spices to enhance what nature has already created. In his kitchen there is no guise, no smoke and mirrors, or verbose synonyms for everyday ingredients. What there is: cardinal cuisine exquisitely prepared. It far surpasses preconceptions or dubious thoughts of the word simple. From years of experience, trial and error and so forth, Anthony has cultivated and implemented the techniques in which he pulls forward the flavors the food ordinarily provides. Much like a magician, a Chef does not want to reveal all of their secrets. Fortunately 13 and Anthony are roused and proud of their multi-purposed, not-so-mainstream Josper oven. In layman's terms, it's an oven and a grill that can be used to smoke, braise, and suffice as much more given it is operated properly. That is where Anthony comes into play. To adequately actualize the talent and know-how that goes into using a Josper oven is a feat and a half. Anthony must calculate timing, temperature and—of course- the food and its chemical make-up. For all intents and purposes, operating the josper is a science.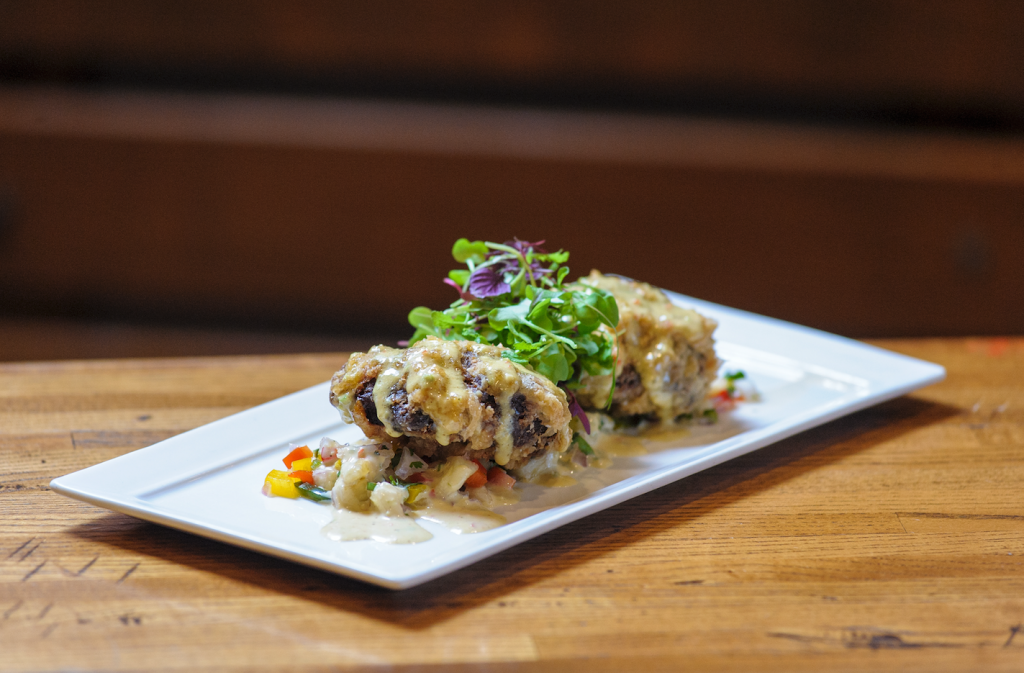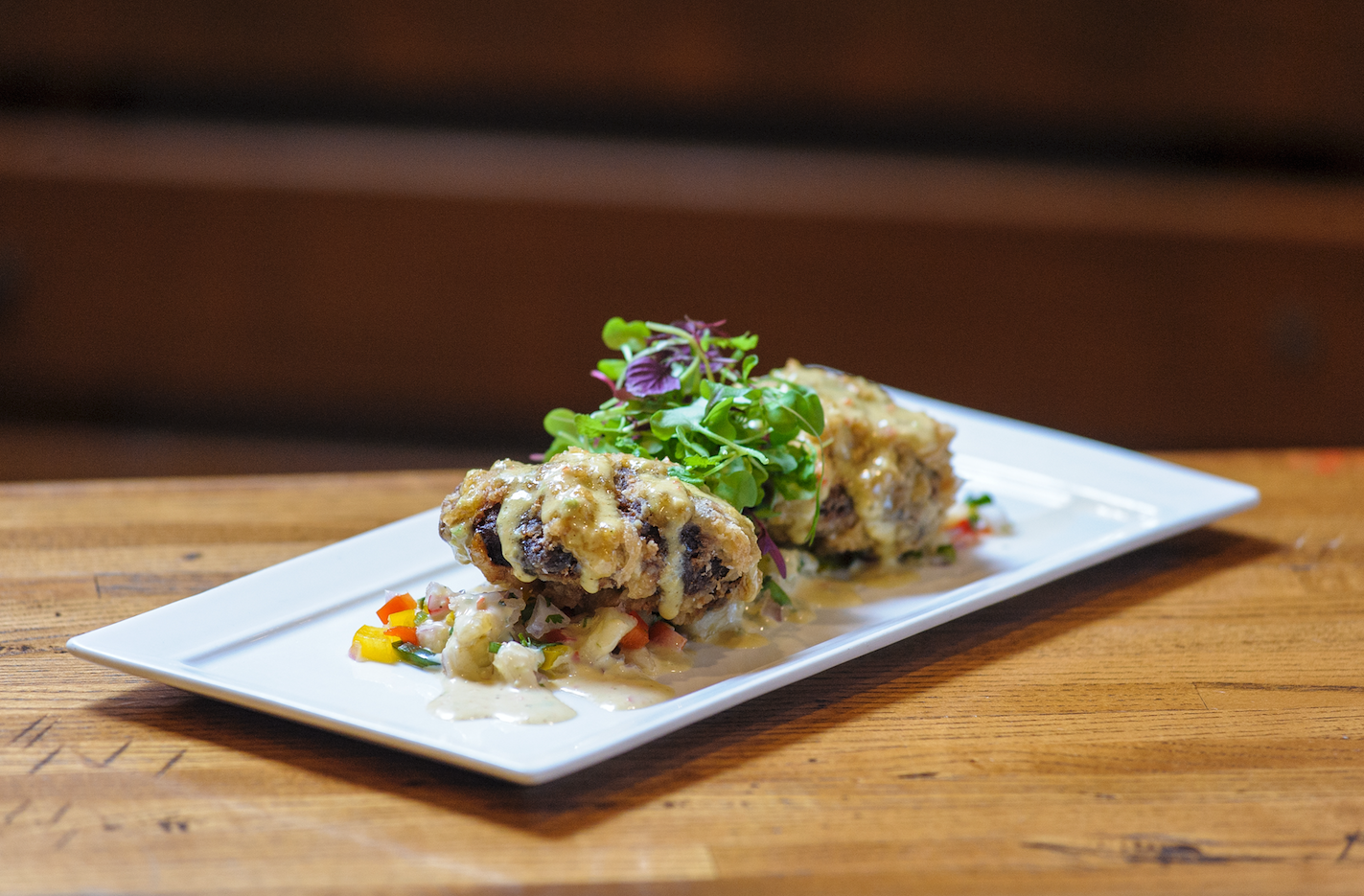 In order to conceive a menu that upholds the quality archetype Anthony set, the crux of the content is based on the agricultural flux of the seasons. When local purveyors no longer can grow summer squash, summer squash is no longer available on the menu. This quality control not only satiates Anthony's beliefs and your stomachs, it creates anticipation and desire for what's to come. Anthony Fiorini will give you a new perspective on food while causing you to imagine what will grace his menu next.
13 American Table is located at 451 E Palmetto Park Rd. Boca Raton, FL 33432 and call 561-409-2061 for reservations