Crazy for Mazie's
By Darien Davies
Photos: LibbyVision
It's simple: comfortable setting, really nice people, and fantastic food. It's just an all-around great place. Mazie's was founded in 2017 by General Manager Jason Lakow and Chef Eric Baker, and features indoor and outdoor seating and a cozy bar with an open kitchen that you can't help but watch. Named after Chef Eric's grandmother, Mazie Baker, this neighborhood restaurant features a menu inspired by new takes on Old-World comfort food. Not to mention, the space is modern yet old world, unique but familiar, and trendy without trying, so it's the perfect mashup of what you want but didn't know you needed.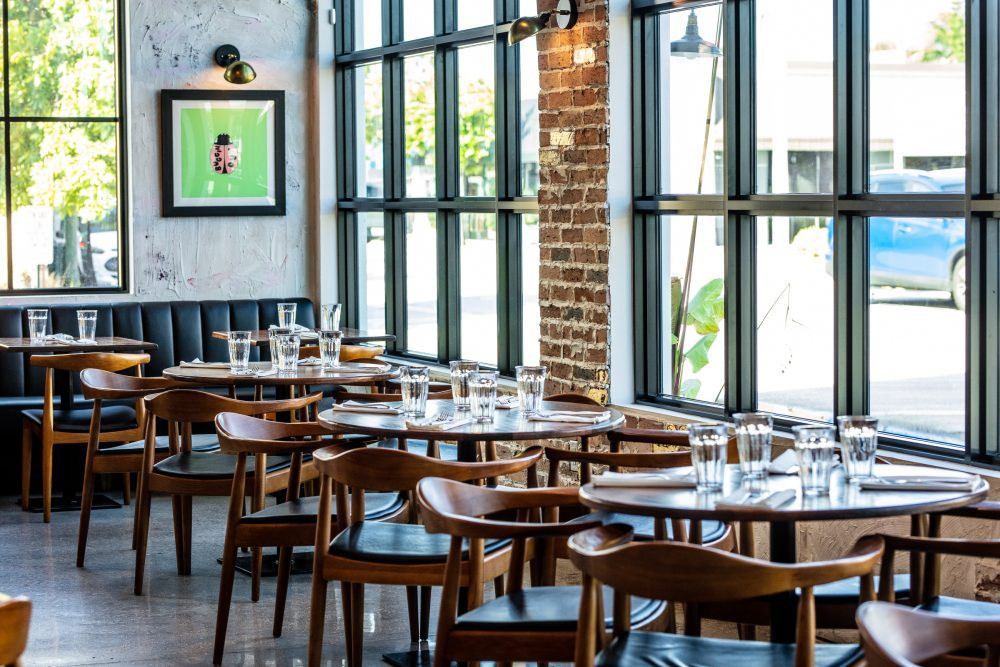 Make sure to warn your stomach because it's about to get all packed up in here. The "chopped steak" tartar is made with mushroom, egg and anchovy ($16) and is a heavenly starter, as is the cauliflower Caesar, which is made with crispy quinoa, anchovy and pecorino ($15). The menu also features a ton of entrees, including horseradish crusted salmon ($28), lamb meatloaf ($28) and a grilled pork chop ($32), that you can pair with one sauce (red wine shallot or spicy mustard jus, anyone?) and two sides, including grilled lettuce, pickled cucumber salad, stuffed cabbage and summer squash kugel. They also have nightly specials so if you feel like Lobster Thermidor ($42), stop by on Thursday, or Chinese Take Out ($27), "a Sunday tradition" on Sunday. Don't forget to save room for the Chocolate Ice Box Pie with chocolate pudding and whipped topping ($9), or the Vanilla Custard Trifle with strawberries and Nilla wafers ($9).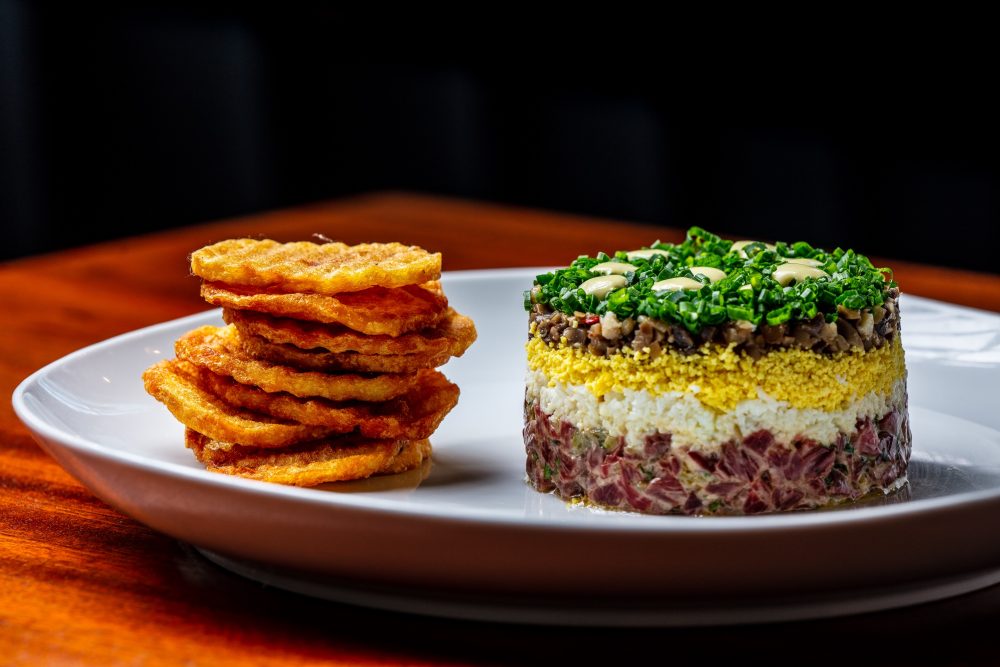 To elevate your experience further, make sure you dive into their wine list, which is about a mile long with each bottle better than the next. It's almost as if you could come for the wine and stay for the food, but that would be ridiculous (is it?). The cocktails are also expertly crafted, so make sure you have an aperitif of the Tang Fizz, "it's a kick in a glass" with cucumber-infused Hendrick's, egg white and citrus or a digestif of the Boiler Maker, with a shot of Old Henry Clay and a crappy beer of their choosing.
Brunch is served daily (yes, daily) from 11 a.m. to 2:30 p.m., dinner is served at 5 p.m., and happy hour is daily from 2:30 to 6:30 p.m. It's literally the best of the best, any time you go. So, come often, stay a while, and tell them I sent you. Actually I might be there already, so I can tell them.
3815 S Dixie Hwy, West Palm Beach