Ride the Tide to Driftwood in Boynton Beach
By Darien Davies
Photos: Piper Jones
It seems like it popped up out of nowhere, but thankfully it has actually been years in the making. Driftwood might be a facelift of the old Scully's place on Federal Highway in Boynton, but everything else about it is completely different. Chef-owner Jimmy Everett combines passion and fine-cooking techniques he learned at the Culinary Institute of America and perfected at restaurants like 11 Madison Park, WD-50 and Marea to provide guests with an unforgettable experience that highlights locally-sourced ingredients.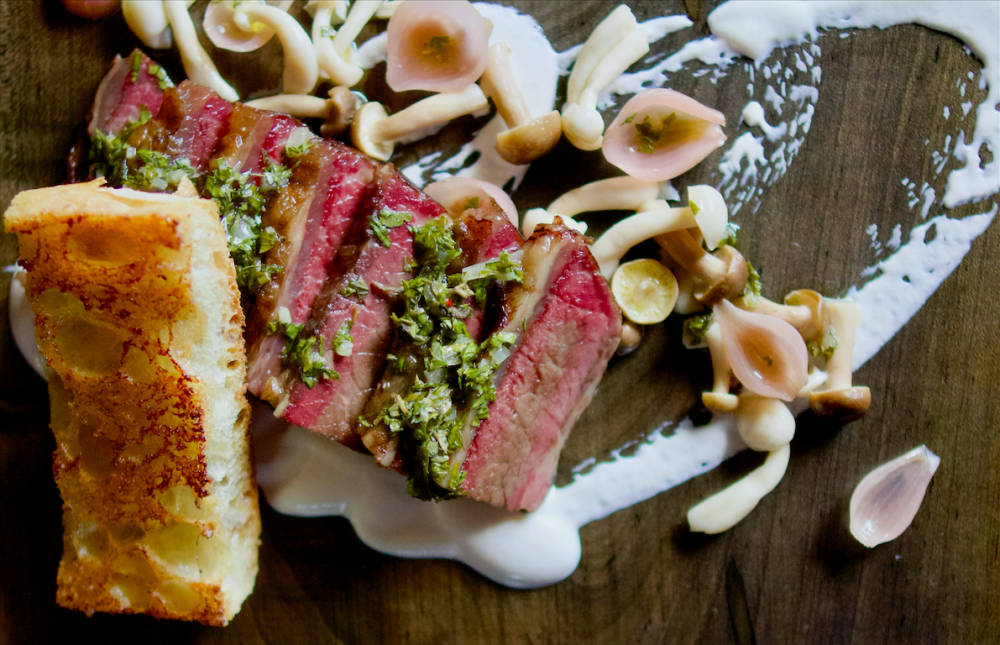 The overall restaurant is small, the bar is intimate (which guarantees you'll meet some new friends before you leave), and the menu limited, but everything added together has a big impact and hits all the right spots in a remarkably unique way. They offer fresh, local fare and handcrafted cocktails, but that statement itself is very underrated. They dish up everything from chicken liver pate to roasted pork belly to conch salad, which is a nice change-up from the local basics. If you want a simple dish that is elevated to the moon, order the Dry Rubbed Wings with lime crema and queso fresco ($8) and enjoy every single bite, as well as all the residue on your fingers, Cheetos-style. For another kick to your palate, the egg yolk in the Smoked Deviled Eggs appetizer is smoked to get a nice, earthy flavor, and is finished with a green tomato relish and crispy chicken skin for crunch ($7). They are also widely known for their Florida Rock Shrimp 'N' Grits, made with n'duja, Geechie Boy grits and scallion ($24), as well as the Pastrami'd Chicken Breast, with roasted cabbage, Bob's potatoes and a Swiss fondue ($22).
But let's not forget about the specialty cocktails, which perfectly complement the menu and are a cool $11 each. The Driftwood Old Fashioned (High West double rye, Plantation 5 year rum, sugar and bitters) is the best way to start (or end) your night, as well as the Verde Colada, made with St. George green Chile vodka, coconut, pineapple and avocado. Yes, please, may I have another?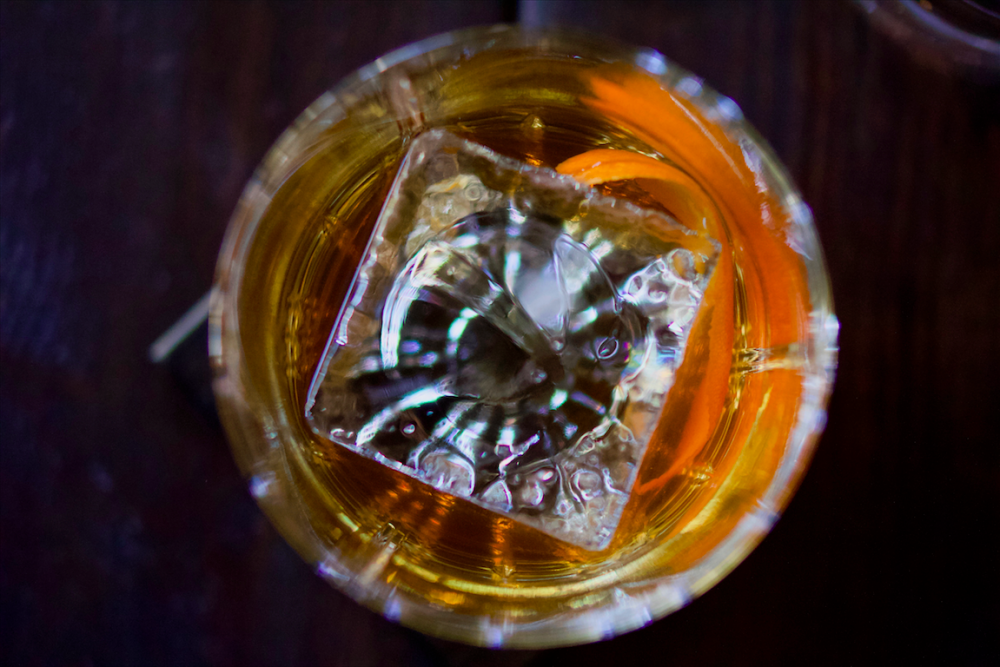 While we love what Driftwood has to offer, some of the old Scully's regulars don't quite know what to think of this neighborhood restaurant offering elevated cuisine. Jimmy even showed us some "hate mail," which he laminated and keeps within view when cooking. Just a friendly reminder to keep him humble and focused on converting one customer at a time.
Driftwood is open Tuesday through Saturday from 11 a.m. to late (usually 1 or 2 a.m.), and Sunday for brunch from 11 a.m. to 4 p.m. They also have happy hour Tuesday through Saturday from 3 to 6 p.m. and again from 10 p.m. to 1 a.m. for your gullet's pleasure. Hellloooo, late-night, nightcaps. So, do yourself a favor and check them out before the crowds do.
2005 S Federal Hwy, Boynton Beach