Get your Boogie on in Jupiter
By David Rolland
The town of Jupiter has a lot more than pretty beaches and well-manicured golf courses. It also has quite the offering of spots to enjoy live music. Whether you're into jazz, funk, reggae or some combination of the three, there's a spot to enjoy it. Keep reading for a rundown of local venues showcasing live music that goes to show you don't have to visit another planet for other-worldly jams.
Guanabanas Island Restaurant and Bar
This landmark opened as a sandwich shop in 2004 but expanded in 2008 to take advantage of its waterfront location. They specialize in locally sourced seafood and create an ambiance of tropical paradise with woven tiki huts, banyan trees and hand-chiseled coquina stone. Their roster is consistently full of gigs that spotlight local musicians like Juke, Moska Project and Bobby Lee Rodgers. But, they also aren't afraid to serve up the occasional national touring acts, like Mishka. Concerts they already have booked for 2023 include Brett Staska on Jan. 6 and Micah Scott on Jan. 28.
960 N Highway A1A, Jupiter
guanabanas.com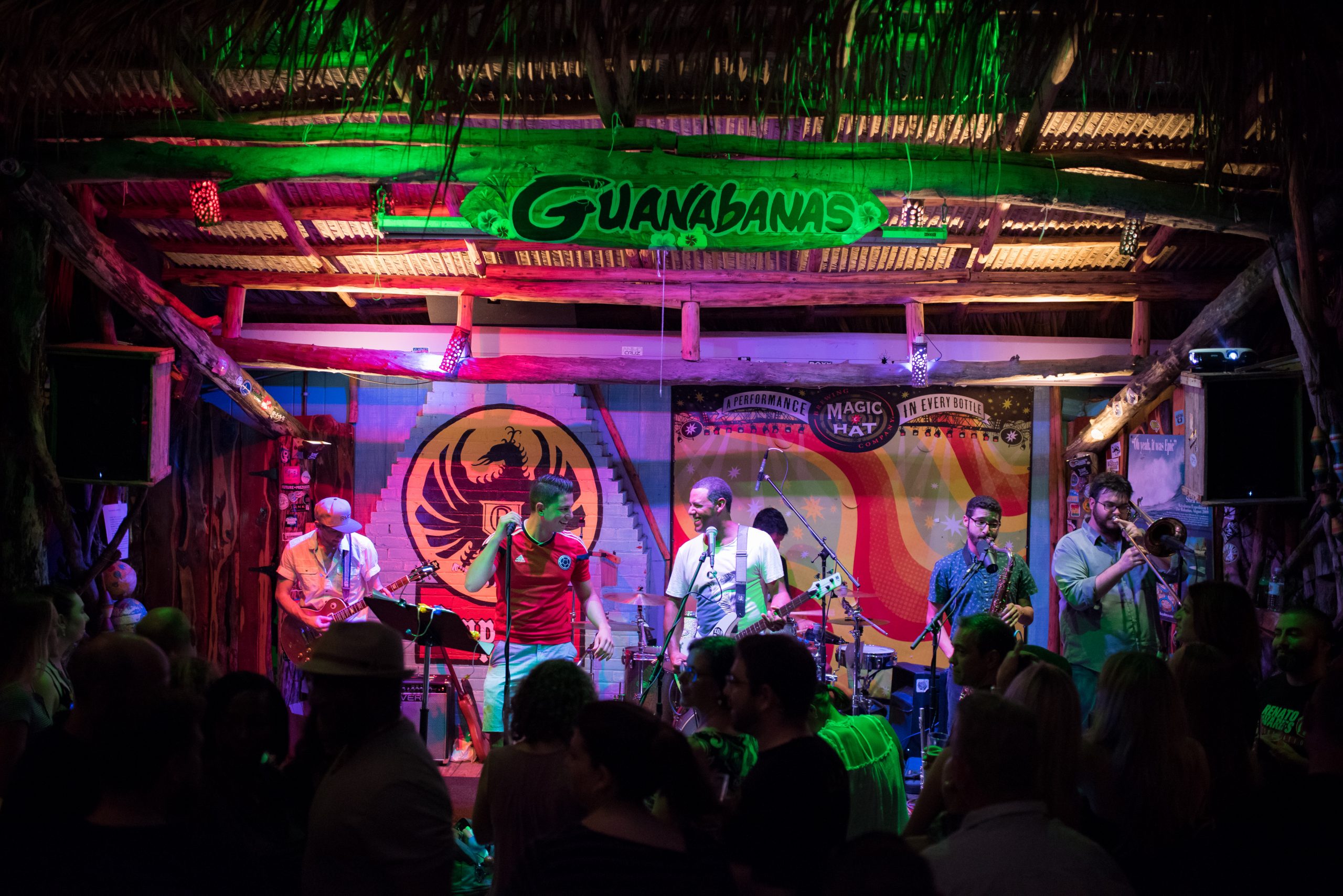 Maxi's Lineup
Maxi's Lineup was an extension of Leftover's that has now been developed into a standalone. It's primarily a music venue but has a few of Leftovers' bites to choose from. Wednesdays in November featured Pam and Dave, Thursdays had Bryan Smith and Friends on the stage. Fridays and Saturdays had a mix with artists as wide ranging as the Americana music of The Nouveaux Honkies and the Grateful Dead cover band, Crazy Fingers.
103 US-1 D3, Jupiter
littlemoirsjupiter.com
Square Grouper Tiki Bar
Though this site's history as a saloon goes all the way back to the 1850's, Square Grouper opened for business nearly twenty years ago. This Tiki Bar has served as the location for music videos by Alan Jackson and Jimmy Buffet, but you don't have to put your nose in a YouTube video to experience seeing a band on the water. Square Grouper features live music every single day. Regulars to grace the stage include KillBillies and Abby Owens.
1111 Love St, Jupiter
squaregrouper.net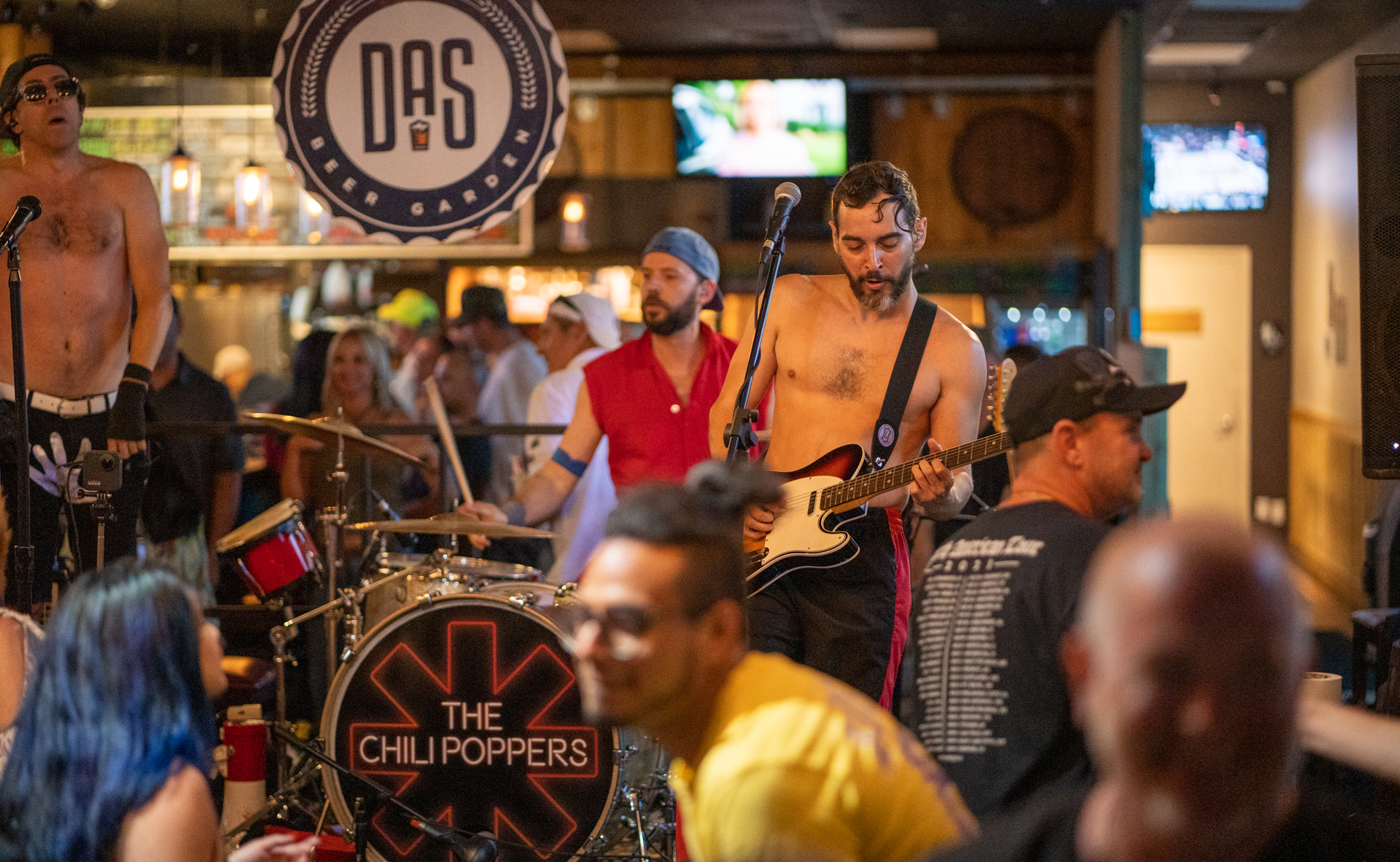 DAS Beer Garden
In our opinion, draft beer complements any live music genre, but DAS Beer Garden seems to be testing that theory with a variety of performances. We can't blame them though. This past month saw an eclectic assortment of bands from Axcents who cover a medley of modern Top 40 hits, the indie folk rock trio News from Bree and the garage rock of Girlfriend Material. They also Karaoke every Thursday night if you're bold enough to belt out some tunes of your own. Maybe after a couple pints.
1203 Town Center Dr #116, Jupiter
dascraftbeer.com
Brick & Barrel Pub
This Downtown Abacoa gastropub takes its concert calendar as seriously as it takes its cocktail menu. November had ten nights of shows including some local faves like the soul influenced rock of JM & the Sweets, and the original songs by singer-songwriter Micah Scott. You can also expect to see sets by local artists like Sam King, Fox & Foes, and Andrew Morris Band.
1153 Town Center Dr STE 101, Jupiter
brickandbarrelpub.com