Tequesta Brewing Company's Beloved Der Chancellor
by Nicole Danna
You could say Tequesta Brewing Company's Der Chancellor is the original craft beer of Palm Beach County.
In early 2011, the light German-style Kölsch was just one of a handful of local, small-batch brews you could get your hands on across South Florida.
Beer lovers recall it as one of the first local beers to be brewed in the tiny brewpub annex of Tequesta's Corner Café. At the time, brewer Fran Andrewlevich added it to a growing roster of recipes that were gaining traction as the area's first microbrews.
Less than a year later, Andrewlevich expanded operations, opening Tequesta Brewing Company in a 2,000-square-foot space next door, offering Der Chancellor on draft alongside several other small- batch beer options in what became the town's first independent microbrewery.
"It's been a flagship since day one," Andrewlevich tells Atlantic Current. "Even back then — more than 10 years ago now — it was a great transition beer for people who were exploring local and craft beer."
Now, more than a decade later, the beer remains a top seller at each of Andrewlevich's three Palm Beach County breweries, where it's a permanent offering. The brewer estimates that, to date, he's poured more than 1.2 million pints in the state of Florida alone — a formidable feat for any small- batch brew.
The appeal? It's an easy-drinking beer that's made for South Florida.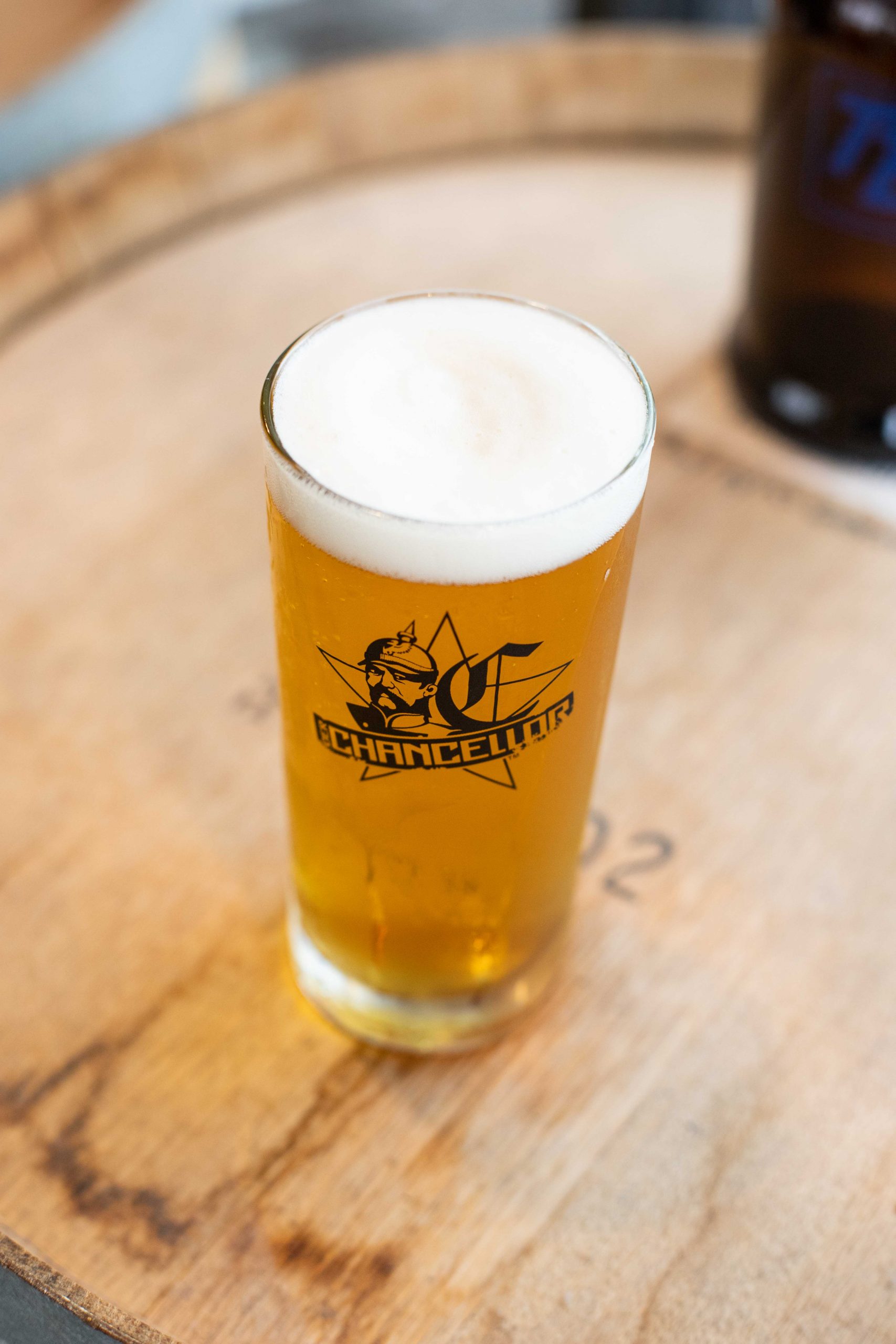 Der Chancellor (5.3% ABV, 22 IBU) continues to stay true to the style, offering a delicate and quaffable German-style beer that straddles the thin line that separates ales and lagers.
Always described as light and refreshing, both the style and Der Chancellor have evolved to become the perfect beer for Florida's plentiful warm, sultry days.
When it comes to Der Chancellor, Andrewlevich says it's all about the brewing process, a tradition- al decoction method where brewers separate and cycle a portion of the grain after a boil for a second mash to extract more sugars. It's a painstaking and time-consuming process, but is a tried-and-true way to create Der Chancellor's unique, malty flavor profile.
Mashing is the process of taking crushed malt and grain and soaking in hot water to allow for the con- version of the starch in the malt to simple sugars. Decoction mashing repeats this process one to several times, and typically extracts more tannins for a more robust flavor profile.
Made with German malts and German Noble hops, the Kölsch-style ale also ferments at a colder temperature — around 60 degrees — and ferments as long as three weeks. An additional step breaks down extraneous wheat protein from the final brew, making it a lower-gluten choice compared to most beers.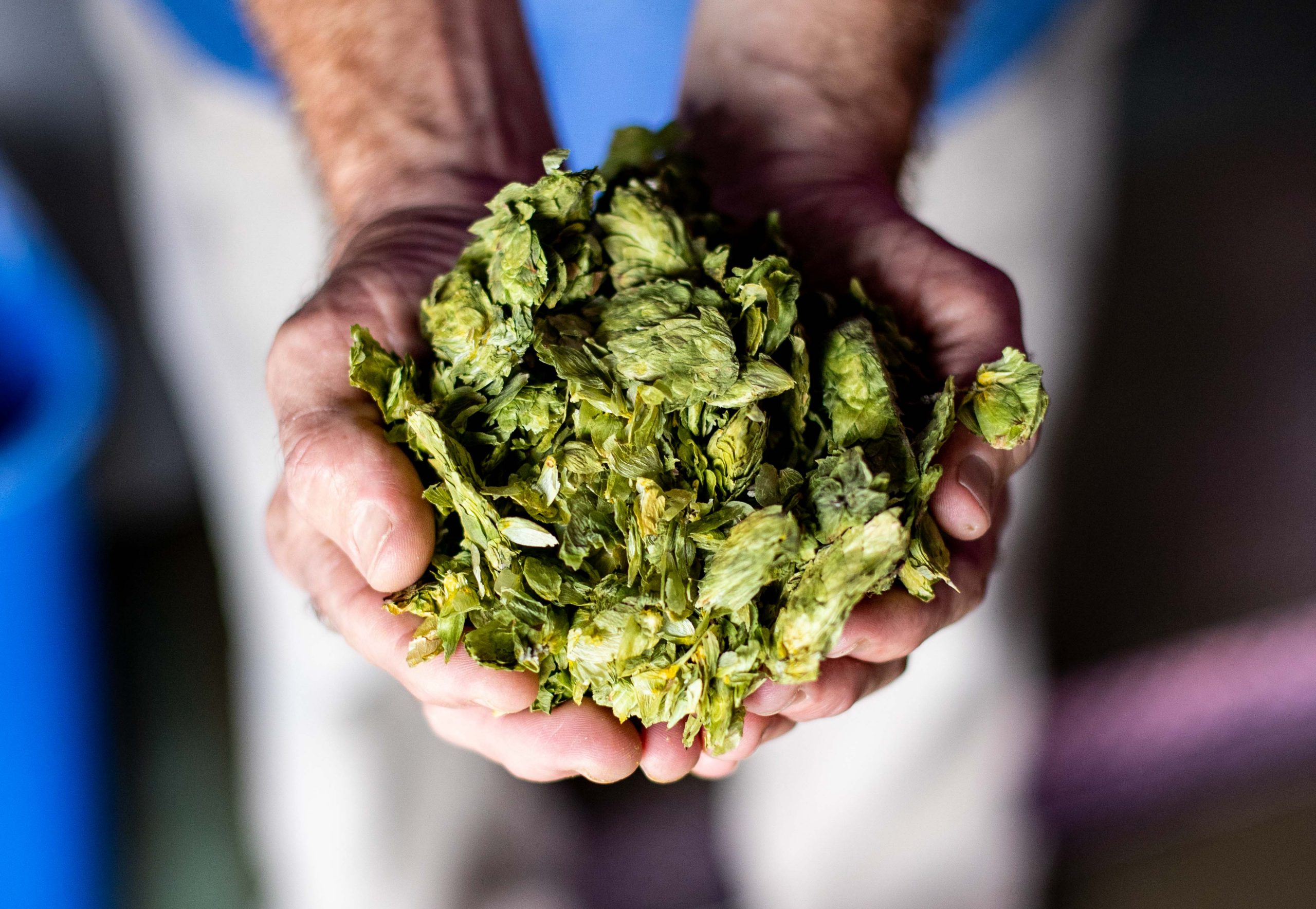 "That process also produces a smoother, rounder mouthfeel and hop-fresh flavor indicative of what a local, small-batch craft ale should be," said Andrewlevich. "It's a true labor of love."
This year, Der Chancellor is getting a makeover, too.
A sleek new six-pack, 12-ounce can and all-new tap handle design are being released in celebration of the beer's 11th anniversary as a top pick among Palm Beach County establishments.
"Still to this day, I've never had a beer that people are more loyal to," said Andrewlevich. "It's the one beer we have that our sales guy tells us people will wait days — even weeks — for a fresh keg rather than replace the line with something else."
It's so special, one of Andrewlevich's brewery bartenders jokingly named it the "Beloved Chancellor," for its continued popularity at each of his three breweries including Twisted Trunk, which he opened in 2015 in Palm Beach Gardens, and Steam Horse Brewing Co., which opened in West Palm Beach alongside the full launch of Grandview Public Market in 2017.
Find Der Chancellor available at Tequesta Brewing Company and on draft at more than 150 establishments across Palm Beach County, as well as in six-packs at Publix and Total Wine.
287 US-1 N, Tequesta