Atlantic Avenue's Newest Venue For Food, Drinks & Live Music
By David Rolland
Tin Roof Delray Beach bills itself as "a live music joint". Located on 8 East Atlantic Avenue, Tin Roof does its darndest to fill their concert calendar with a different musician each of the seven days a week it is open. The first Tin Roof opened in Nashville as a bar and restaurant chain centered around live music. The Delray Beach spot opened last year and is the second location in the state of Florida (after Orlando) and their fifteenth in the nation. Their website has Tin Roof's mission statement being "about giving musicians a place to play and a place to hang when they aren't onstage. The tasty food, fun, eclectic environment, community of regulars, and friendly crew have established the Roof as the place to be for musicians and non-musicians alike. Over the years, our stages have hosted the famous, the should have been famous, and everyone in between."
The 3,500-square-foot restaurant has two bars, two stages, and the largest outdoor patio space on Atlantic Avenue. "There's just a variety of businesses there and super-high quality restaurant operations. It's a great mixed-use street and vibe," Bob Franklin, Tin Roof's chief executive, said in an interview with The Palm Beach Post on why he chose to open a venue in Delray. "We want to give (musicians) a stage where they can play and write during the day." 
The restaurant is open every day from 11 AM to 2 AM. The menu bills itself as "Southern inspired better than bar food." There is a Mexican element to the menu too with a varied selection of tacos and quesadillas. Sandwiches and entrees range in price from $10.50 to $16 and feature selections like voodoo shrimp, chicken & waffles, and a pulled pork sandwich. You can also get a pound of chicken wings for $12 that come in four flavors. Their bar has 16 beers on tap and a weekday happy hour that goes Monday through Friday from 3-7 featuring half off all appetizers except wings, $3 domestic beers, $5 wells, $6 wine, and $7 Ketel One mules.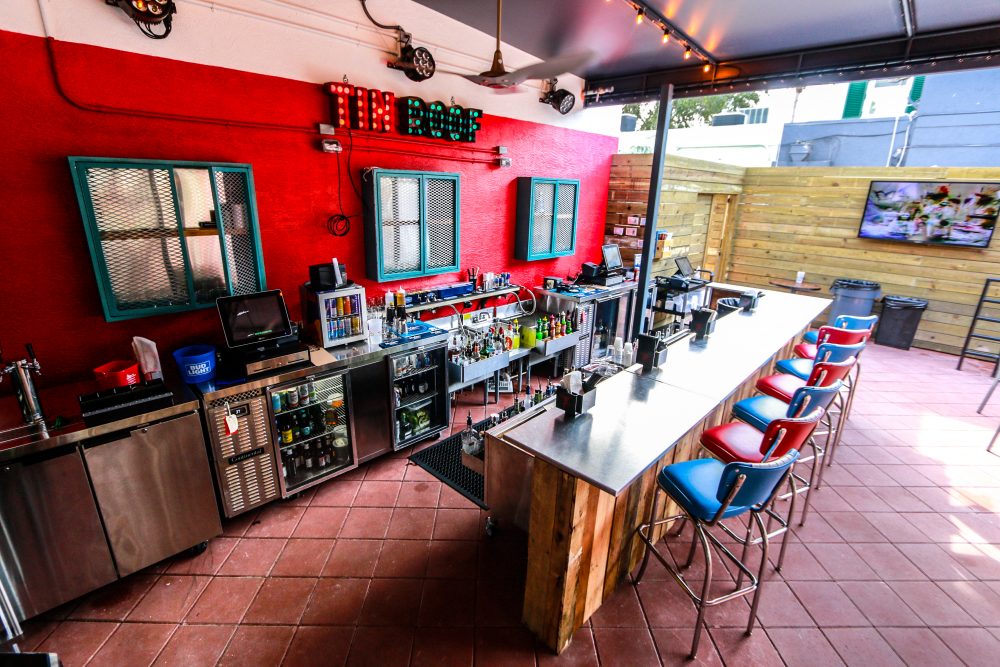 But Tin Roof made their name with their music. Their website declares, "Weekend nights feature some of the country's best bands playing your favorite songs live to keep the dance floor rockin' until last call. Weeknights feature acoustic tunes during dinner with a mix of local, regional & touring acts at night. Over the years, we've hosted many acts that have gone on to sell out arenas & stadiums."
A peek at their upcoming concerts shows an eclectic line-up. Wednesday, January 30th features Entourage and Thursday, January 31st features Seba and That Guy, joined by DJ Colission. Friday, February 1st starts off the "Weekend Guest List", followed by Stereo FM & another appearance from Seba and That Guy, and Saturday, February 2nd brings Jay Valor & DJ Ralphy to the dance floor. Check out Tin Roof's calendar for more details.