Crazy Uncle Mike's: More Brews, Less Blues
By Darien Davies
You're on the rise, your business is a success, your future is bright, and then WHAMO. A virus spreading worldwide throws a wrench in your plans.
"We opened in 2019 and the first year we established ourselves as a live music venue with a scratch kitchen and a brewery," said Mike Goodwin, owner and founder of Crazy Uncle Mike's in Boca Raton, Fla. "We had an extraordinary first year, and were taking off bigger than last year. Our [live music] calendar was packed with some of the best of the best. Our trajectory was great."
Then they closed their doors for normal operation on Tuesday, March 17 due to governmental restrictions to help stop the spread of the coronavirus and hopefully flatten the curve.
Their business, dubbed as the local spot for brews, bites and beats, is more than just a restaurant, more than just a brewery, and more than just a live music venue, so Goodwin and his now-limited team had to immediately hit the ground running to figure out a way to not only stay afloat, but also support the bands they've worked with since day one.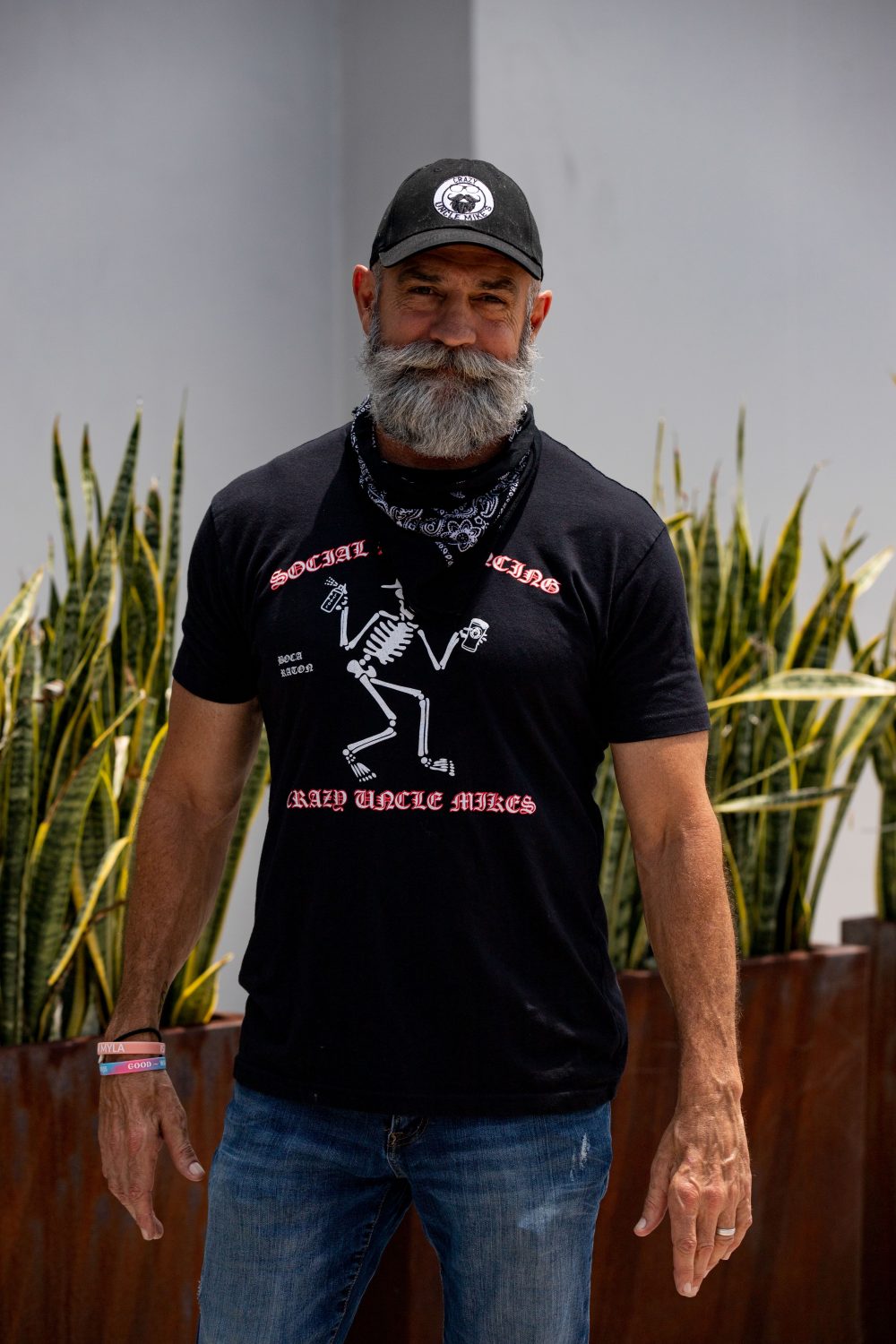 "We're virtually running a new business, with one day to open and no money to market and grow it," said Goodwin, who was able to keep his core staff but had to temporarily layoff the majority of his front of house and back of house crew.
Due to the fact that Gov. DeSantis allowed restaurants to sell packaged beer and liquor, they are able to sell cocktail packages and growlers of beer in addition to their pick-up and delivery food sales. "Our takeout and delivery was .4% of total sales, and right now we've gotten it up to over 15% of what we did last year in that category. It's a great success story," Goodwin said.
The biggest reinvention for them has been on their music scene with their idea of Coronafest, a live-stream concert of bands and mixtures from different bands that viewers can enjoy from their couch on a flexible schedule of about every few days. The event is a way to provide a concert experience with fresh and new content that helps to not only keep the music alive but also people entertained.
"It's a work in progress but is designed to bring two things to bands: to keep them relevant and to give them an opportunity to help them make a few dollars," Goodwin said. "It was not created as a way for us to monetize our business. We put their Venmo as a link and push all donations to the band directly. The only thing we did was to make a T-shirt and anyone who buys one can pick the band the proceeds go to."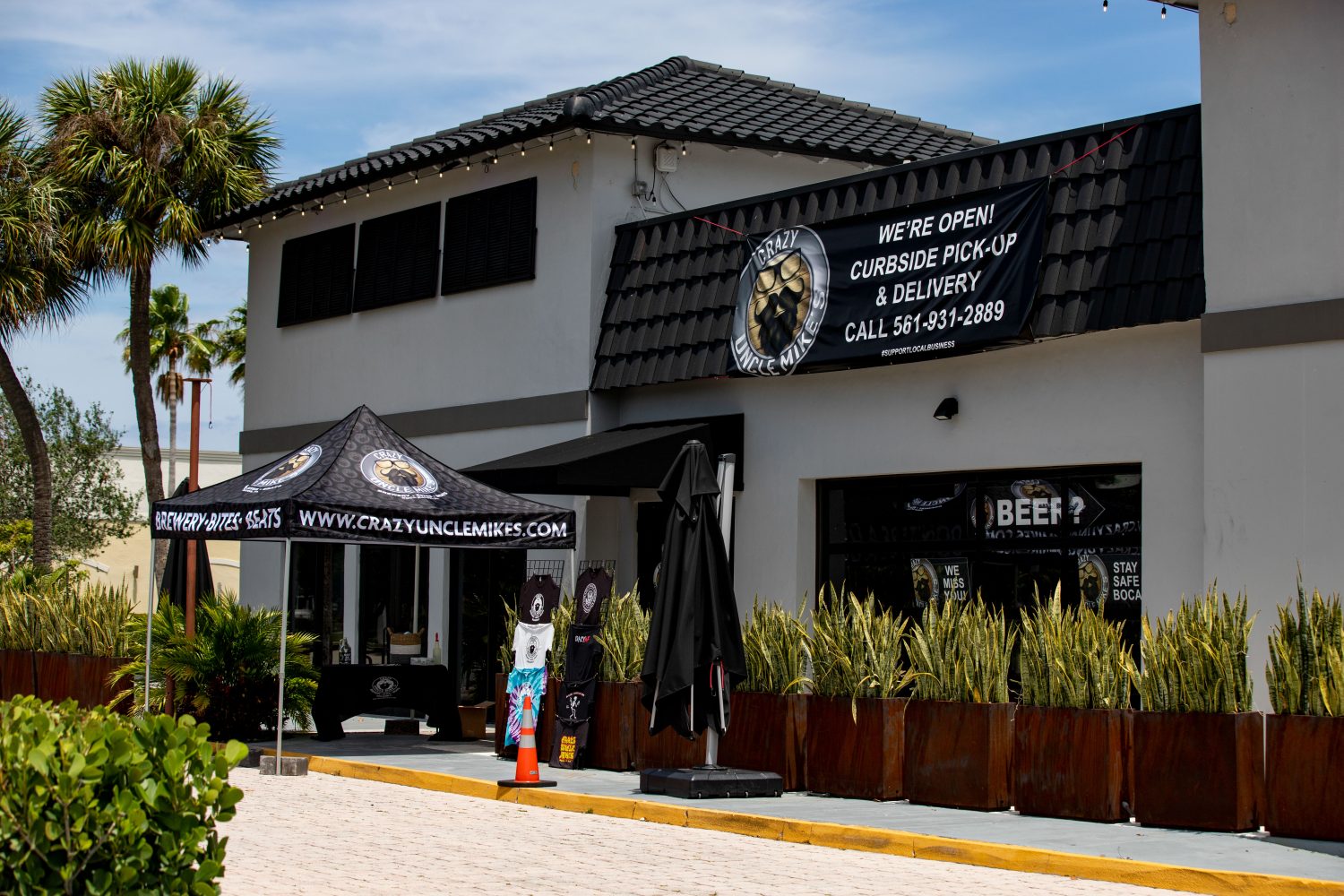 While Goodwin hopefully believes that the hospitality scene will to start to come back to normal at the beginning of June – "it's wonderful if before that" – but is all about the safest way to reopen. He knows that there's an enormous impact with restaurants and bars being shut down, and that he's only one of the affected thousands and millions of people who are in this same position. From an owner's standpoint, he's just trying to plan for the worst case scenario, but hope that it's better than that.
"If you're not rethinking it right now, you're living in a Blockbuster time frame. Things have changed and they're not going to go back for a long time or ever," Goodwin said. "If you're not looking for the new opportunity, you're going to be extinct. We're looking for new trends; Can we be a creator of them? Looking forward is what we've been doing really, really hard since things have shut down. We believe it's going to be different."
He feels that his brewery and food business will be the first aspects of his business to bounce back after the restrictions are lifted, but his live music scene will be harmed longest and greatest, which is why they will continue to focus on how to share live music virtually. For the team, it'll be about trying to find their new norm and how they can continue to do what they love doing, which is providing an awesome art space with music.
"I'm an eternal optimist. As long as I'm looking forward and working with my eyes open, solutions will come to us and we'll find a way to succeed," Goodwin said. "Do not let the bullshit get you down."