Is the Coronavirus Pandemic Fueling Fears and Hurting Asian-Owned Businesses?
by Nile Fortner
Louis Grayson is the owner of 'Ramen Lab Eatery,' a casual restaurant specializing in Asian dishes such as Korean Style Bulgogi and Ramen Noodles. Grayson's family has always been a part of the restaurant business. Learning from his family and a Japanese chef, Grayson took his talents to Washington D.C. for a cooking competition. After winning second place, Grayson returned to Boca Raton and followed in the footsteps of his family to have his own restaurant.
Three years later, Grayson's Boca based restaurant is struggling during the Coronavirus pandemic. Grayson's sales have gone down to sixty percent, he had to furlough half of his entire staff, and he can't physically interact with customers.
Other than the Coronavirus, what could be the reason for this relatively sudden slump? Grayson believes fears of the Coronavirus have possibly turned people against Asian-owned businesses.
"About two to three weeks ago, someone yelled something verbal at us in our restaurant," Grayson said. "It has been bad in terms of discrimination."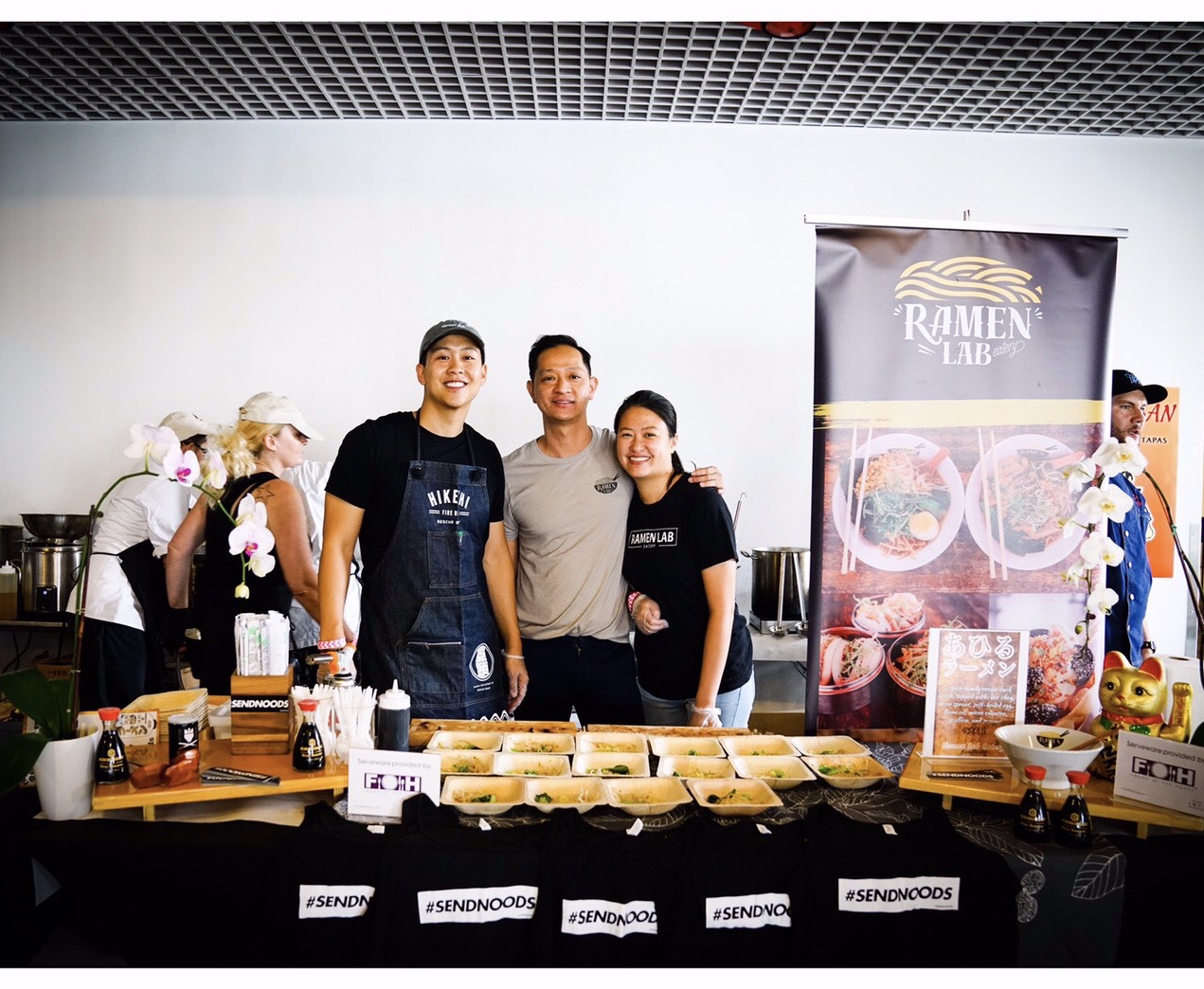 The entire restaurant industry is being hit hard because of the Coronavirus. But perhaps no segments have been hit harder by concerns over COVID-19, which began in China, than Asian restaurants. Even data from the small-business software company 'Womply' reveals how much business has fallen at Chinese and Asian restaurants in the weeks since the pandemic hit American soil. 'Womply' found a 13% increase in year-over-year sales in January. Since then, sales have fallen to 1%.
Hate groups and elected officials at the highest levels of government have used what some would identify as racist scapegoating language. Some believe this is used to stoke fear, bias, and blame. These actions seem to have produced a rash of hateful incidents and xenophobia targeting Asian-Americans. If not addressed, Grayson believes hate, like any virus, can spread and contaminate.
"It's not as bad here," Grayson said. "But I have friends on the West Coast who've been aggressively abused racially and even some fights broke out."
Grayson has friends who own Chinese restaurant, sand he mentioned that their businesses started suffering even before the Coronavirus was in the United States.
Throughout U.S. history, pandemics and epidemics have bred misinformation, hysteria, scapegoating, and ultimately leading to a surge in discrimination. But despite guidance from the World Health Organization, the Trump administration officials, including President Trump himself, have routinely referred to COVID-19 as the "Chinese Virus" and even "Kung Flu."

Grayson's 'Ramen Lab Eatery' is already struggling through the epidemic, and comments like this make Grayson worry about his customer base.
"It makes customers hesitant to come in," Grayson said. "This is the first time I ever experienced something like this and it's a shocker. The last two to three weeks have been stressful."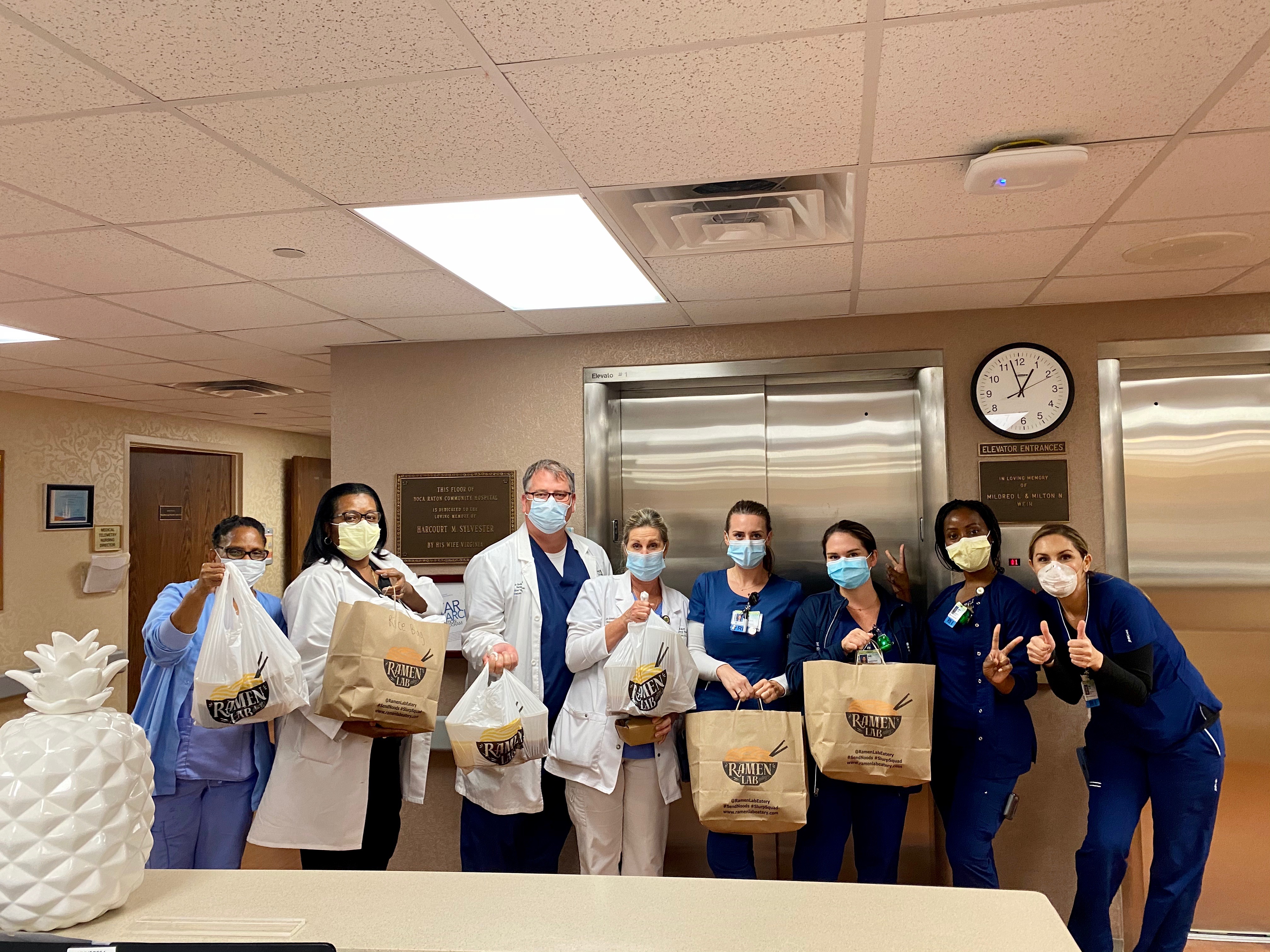 While people are dreaming of normally returning to open-seating restaurants and bars following the Coronavirus outbreak, some experts say that the pandemic will create long-term changes in the industry. Grayson is already adapting to the new norm by creating his own delivery service and not having to rely on a third party system like 'Uber Eats'. He also triple checks and cleans everything that comes in.
'Ramen Lab Eatery' also works with local sustainable ingredients from their bowls of ramen to their other crafted bowls, such as poke using sushi-grade fish. Grayson's fast-casual restaurant puts a focus on crafted bowls such as unique Izakaya tapas and their special beers and sake from Japan and local Floridian brewers. Customers also have the option for the DIY Ramen Kit.
"Everyone's at home looking for something to do," Grayson said. "They might be bored cooking the same old thing or they just might be bored having pickup."
Kids have also taken a liking to the Ramen Kit because it allows for family interaction and it's a learning process.
Grayson is still thankful his business is still pushing to move forward, and he believes the real cure for business owners relies on the public's realization.
"At times, it's very hard to educate ignorant people and I just ignore it," Grayson said. "At the same time, I just have to represent Asian culture and myself as actively responsible. It doesn't matter what culture you're from because we're all on the same ground."
Click HERE to order online