Getting Back to BBQ Basics
By Darien Davies
To get yourself some of the best BBQ in town, all you'd need to do is follow your nose to Troy's Barbeque. Year-round, and especially in early March, their smoker was always smokin' hot and cooking up ribs, brisket chicken and more to feed the hungry masses. Much like the other restaurants in the area, they were excitedly running non-stop because peak season was here. Then, they were forced to cut the gas.
"Having to stop all that is like trying to stop yourself running down hill full speed," said Anthony Barber, owner of Troy's Barbeque. "Then having to run back up the hill at full speed, it's hard."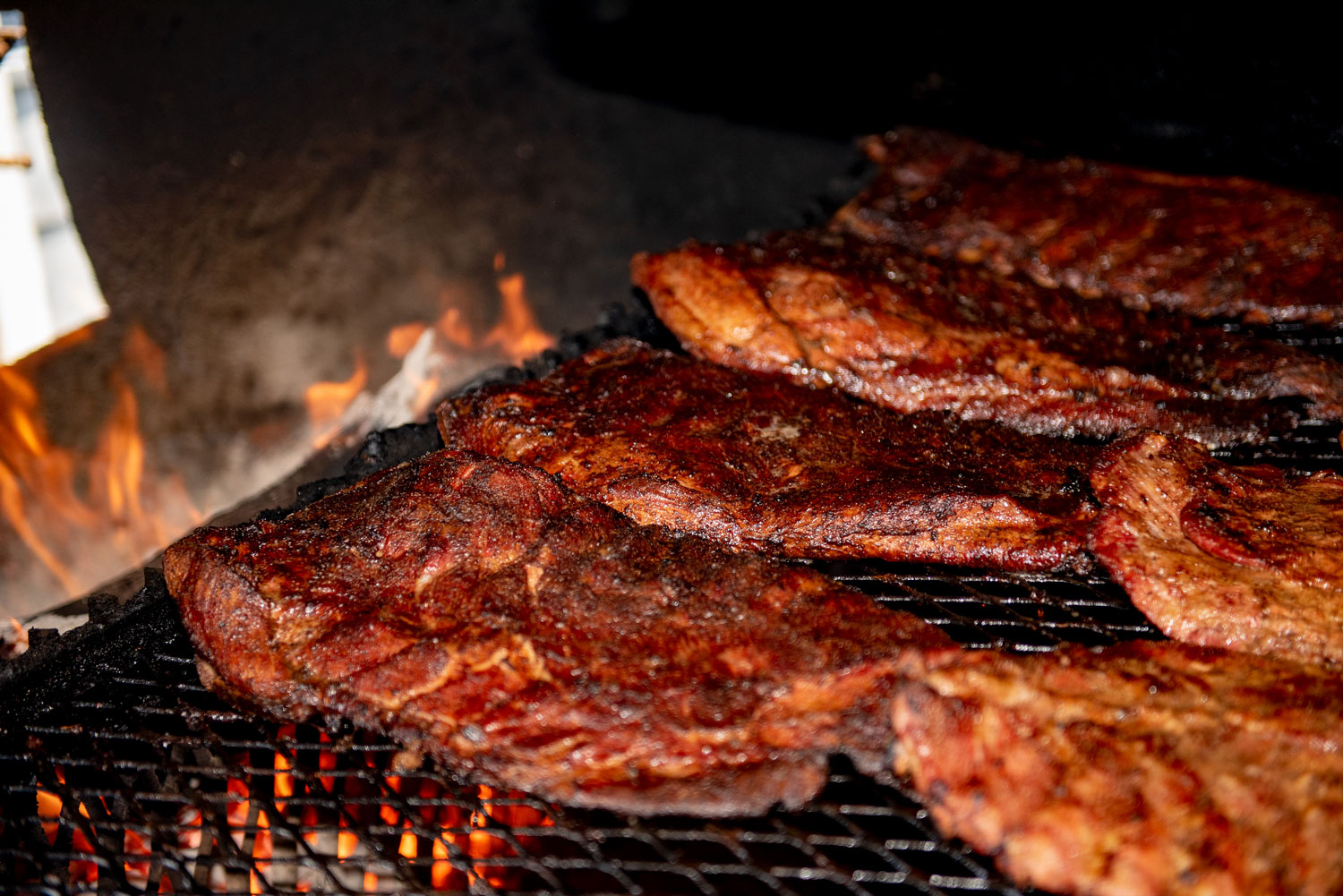 Not only was Barber seeing great growth at his established Boynton Beach location (with a convenient drive-thru), but business was also picking up at his recently-opened Boca Raton location. While lunch was always busy, more and more locals were coming out for dinner and brunch, saying that the food was wonderful and they were definitely going to tell their friends. Peak season was looking about as good as a full plate of their ribs, then the coronavirus came into town as the one tourist no one wanted to welcome to the table.
"I was looking forward to season in Boca, eagerly looking forward to season," said Barber, who's proud of outlasting other restaurants that occupied his same Boca location. "We've been there a year now…being there for a year was amazing, to be honest. But missing season is like missing Christmas when it's in Boca."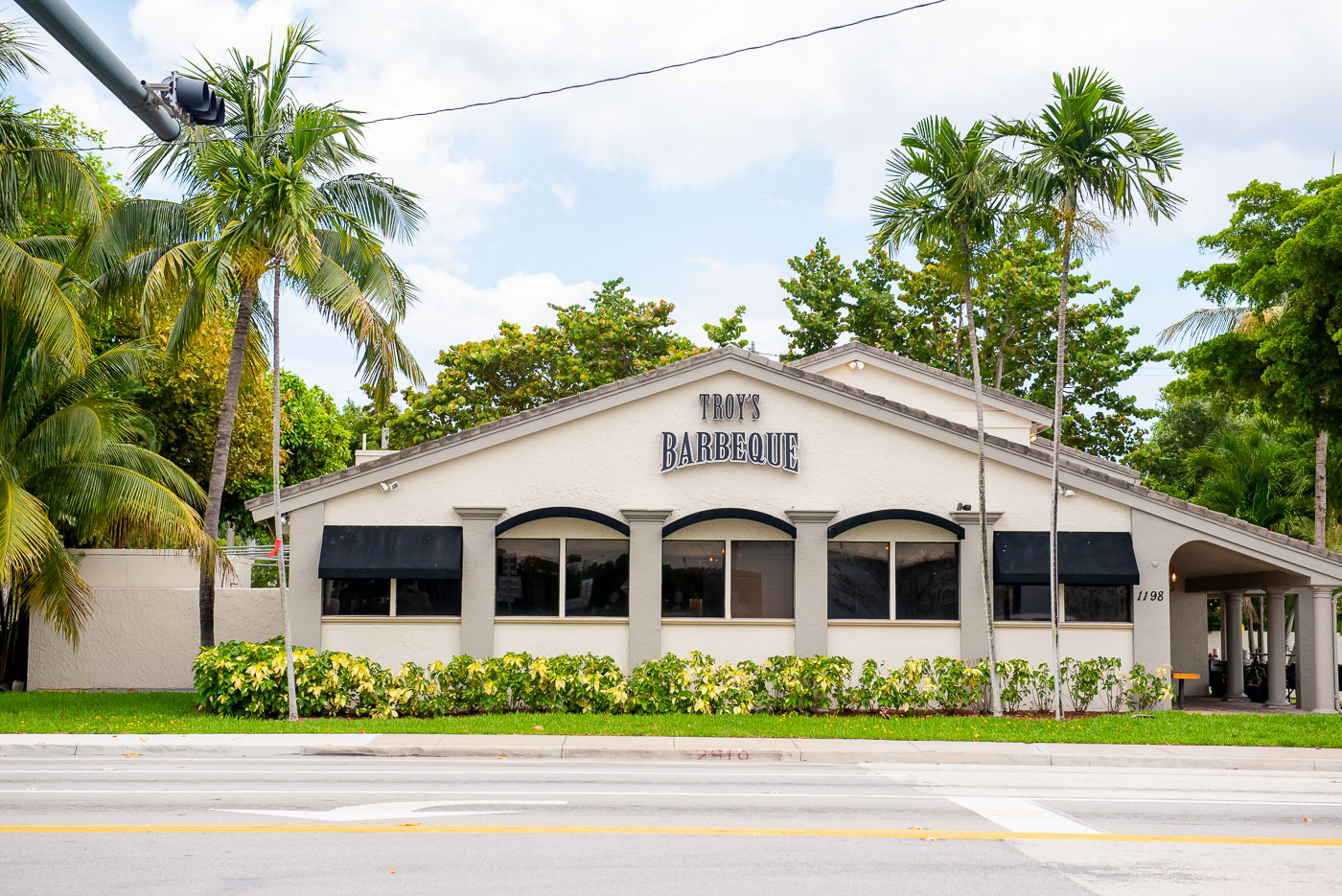 So when Barber was forced to close the majority of his operations and lay off 38 of his 60 employees, he got to work, as crazy as that sounds. He began with seizing the opportunity to view his business and management team more clearly and realize that some of his decisions and movements that were made pre-virus were beneficial, like getting the most use out of his products and using the full potential of each employee.
He was also able to join a huge giving-back movement by partnering with Rodney Mayo and the Hospitality Helping Hands (H3) mission. To date, he and his team have helped to cook and distribute food on a level that surpassed even a busy day in their restaurants, with the partnership coming to a close Friday, May 15.
"I felt bad about having to cut down [labor], so I had the opportunity with H3 to bring staff back to do the charity work. Once we were able to do that, I could bring back everyone and even hire some more folks. That afforded some different opportunities to do some different things," said Barber, who most recently fed 950 hungry guests in one day through H3. "The meals were for everybody. Because when money isn't circulating and people aren't sure what's going to happen financially for the world, providing a family with a meal could leave them $40 for the water bill or electric bill. Yeah you might not be in dire need, but the uncertainty of the climate makes it a need for everybody."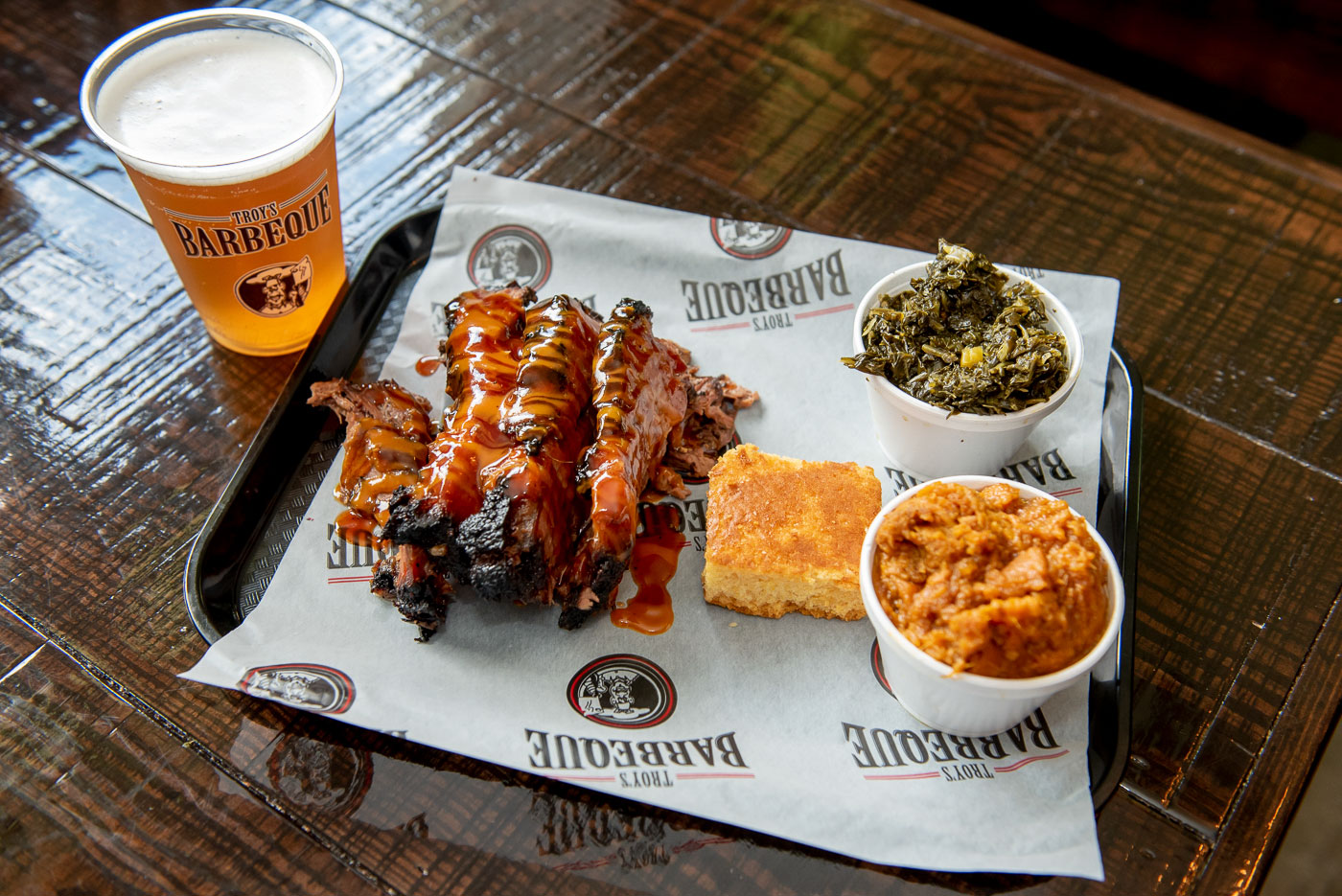 Now that the state is allowing restaurants to reopen, he's hopeful for the future of Troy's, and thankful for the small changes he began to make pre-season that helped his business to avoid going up in smoke during peak season. Much of what he and his team changed operationally during the pandemic will remain in effect – including now always using to-go containers, offering only single-use ketchup packets, putting all BBQ sauce either on the protein or in to-go containers, and more – as he wants to help guests to feel safe with their food and how they're receiving it.
In the meantime, he just asks that when you support his business, or any local small business, just be kind.
"Say nice things. Man, we had to let people go. We're short staffed. It's difficult to navigate this world," Barber said. "We're short on supplies and you're coming in our restaurant and you're mad we don't have this or that. We're all trying to do the best we can; we, the mom and pops."
Order Online (Boynton Location)
Order Online (Boca Location)