Words by Alex Rendon
Photography by Ben Hicks
Who knew rebellion could taste this good? Since opening up in the summer of 2012, kitschy Boca Raton's eatery Rebel House has been wowing patrons with its unconventional take on the dining experience.  Owners Michael Saperstein and Evan David call their offbeat, eclectic fancy-comfort- food- meets- upscale- cuisine "renegade style dining." Their eccentric flair extends beyond the kitchen too, into Rebel House's whimsical drink menu. Together, under their holding company, E&M Munchies, the two have ignited the kind of culinary revolution in the Deerfield Beach/Boca Raton area that would make Che Guevara proud.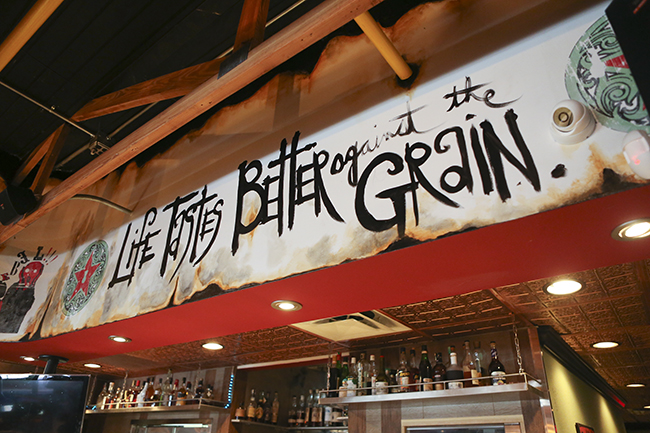 The pair began fascinating local taste buds with their mouthwatering creations at Charm City Burgers six years ago, following that up with their juicy South of the Border eats at El Jefe Luchador.  Decadent burgers and authentic Mexican street food may be considered fast food options, but each was done with foodies' hearts in mind. Rebel House is the culmination of the two's attempt to up the ante on casual fare.   With scrumptious offerings like Rebel Fried Rice and pan seared LaBelle Farms Foie Gras, this small plate-derived establishment may just be Saperstein and David's magnum opus.
Describing Rebel House as simply an American tapas-style place would really just be scratching the surface though, when considering all the tasty options for rounding out one's palette. "We didn't want to be pigeonholed as a 'tapas' place," explained enterprising restaurateur Evan David when The Atlantic Current caught up with him recently.  "We wanted to offer a diverse selection of flavors, and give people the chance to share and not have to commit to one dish."  Rebel House calls their small plates section "munchies;" but there's so much more—there's a fresh veggies section, a raw/cured/fromage selection and many more main dish/large plate options as well.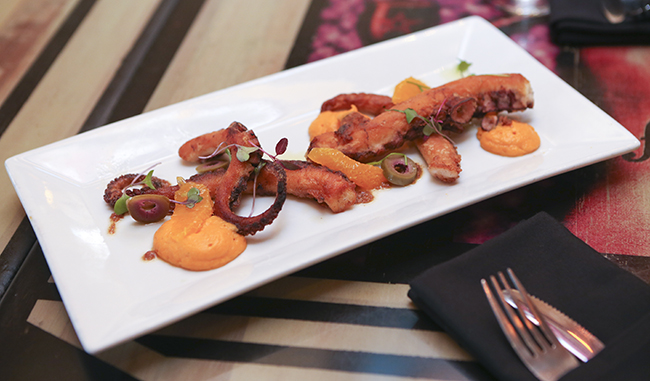 It's a forward-thinking menu that focuses on giving diners tons of options and choices. "Our concept was based on open-mindedness and free-thinking, not tied to a specific concept that you can spell out," he explained.  It's all in the rebel name for David. "We intended to go against the grain from the beginning, not in terms of condoning political anarchy per se, but more about us marching to the beat of our own drummer." David and company's aim was to bring their own influence, food and culture to Southern Palm Beach County. We'd say they have succeeded, hands down, with Rebel House.  For those seeking comfort food, nothing could satisfy more than Rebel House's staple "OG Recipe Fried Chicken." Deep fried the kind of way that would make Paula Deen jealous, this delectable dish comes with mac and cheese and collard greens on the side. And for those with more discerning high brow tastes, there are items like the 24 Hour Lamb Osso Bucco, served with Balsamic-black garlic juice and goat cheese fondue.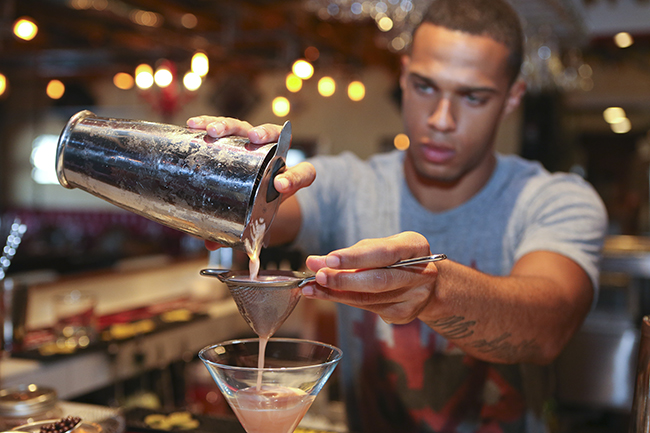 What good would all this culinary revolution be without some libations to wash it all down?  With 40 craft beers to choose from and an extensive craft cocktail list, Rebel House takes its adult beverage as seriously as it does the food it slings out.  "Our mixology program is an extension of our kitchen," said David who told us Rebel House dedicates as much love towards their bar and drinks as they do their kitchen and food.   Just like the seasonal food menu, Rebel House's drink menu changes every four to six weeks.  A few standouts remain constant however, like the "Kiss My Ego"– a nutty take on an Old Fashioned, with fig, walnut and coco-infused bourbon and chocolate bitters. Then there is Rebel House's wildly unique take on the Rum Daquiri.  Called a "Banana Hammock," this masterful concoction comes with banana- infused Asian rum, dark roast coffee simple syrup and lime juice.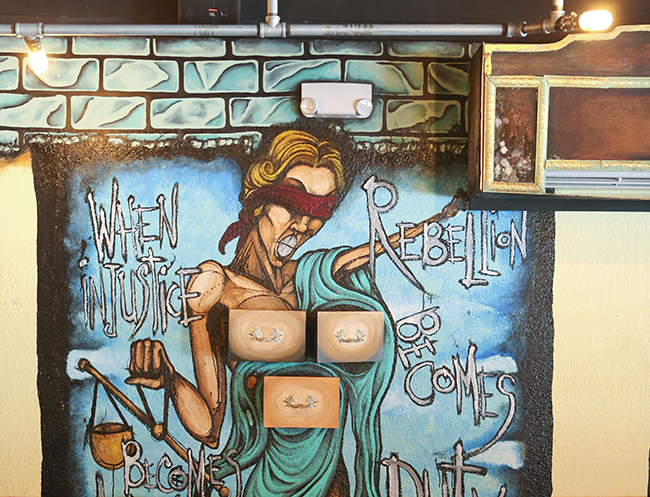 Rebel House's offbeat ethos effuses from its menu onto its modish and quirky décor too.  An open floor plan, exposed ceilings, thought-provoking take on gonzo art by Adam Sheetz, and even a tattered mannequin greeting patrons upon entry, it's not the type of place you'd expect to see in the early bird –loving, stuffy steak house-purveying environs of Boca Raton. But, that was the point according to David. "I felt Boca Raton was catering exclusively to the 50-to-80-year-old demographic," said David. He saw a huge void to be filled when devising the Rebel House idea in 2012. "There are lots of young people in Boca Raton that savor good food, and I knew older generations love to be around the youth too," explained David.  With the success of places like Charm City and El Jefe, David and Saperstein knew, if done with just the right attention to detail and with an edgy and progressive flair, the odds would be on their side.  They couldn't have been more spot on.  "At the end of the day, you really have to identify with who you are," summarized David and Saperstein about their rebellious culinary creation, the Rebel House.
297 E Palmetto Park Rd
Boca Raton, FL 33432
(561) 353-5888