Eduardo Mendieta Brings Rawness to West Palm Beach
Mendieta's "Sloppy" Graffiti Meshes with West Palm's Clean Cut Style
Words By Natalya Jones
When looking at graphic designer and artist Eduardo Mendieta's work, you may be struck with awe. As cliché as that could sound for an artist, it resonates true in this particular situation. Characteristics drawn on his human subjects are extremely detailed, with emotion gleaming in their eyes and expressions that convey multiple moods at once. His art is so lifelike, you expect the subjects to walk right out of the canvas. His shading is so in depth, it appears as if you're wearing 3D glasses. But alas, you're not wearing any glasses and no one is walking out of the painting. It's just Mendieta's talent.
Mendieta describes his art as having a "raw sketchy, quality to it. I like to say my sloppiness is my style," he said. And like his art, Mendieta himself has an unconventional, non-traditional style. "I always drew as a kid but in my early teens, I got into graffiti," he confessed. "That's what got me painting." It makes sense that Mendieta's favorite artists consist of famous Mexican painters José Clemente Orozco, Diego Rivera and David Alfaro Siqueiros, just to name a few. Besides all sharing a common culture in the Hispanic world, paintings from these artists as well as Mendieta himself all have lifelike qualities that include furrowed brows, inquiring eyes, and the slight, turned down corner of mouths. "They created art for the people," elaborated Mendieta. "[They were] original street artists."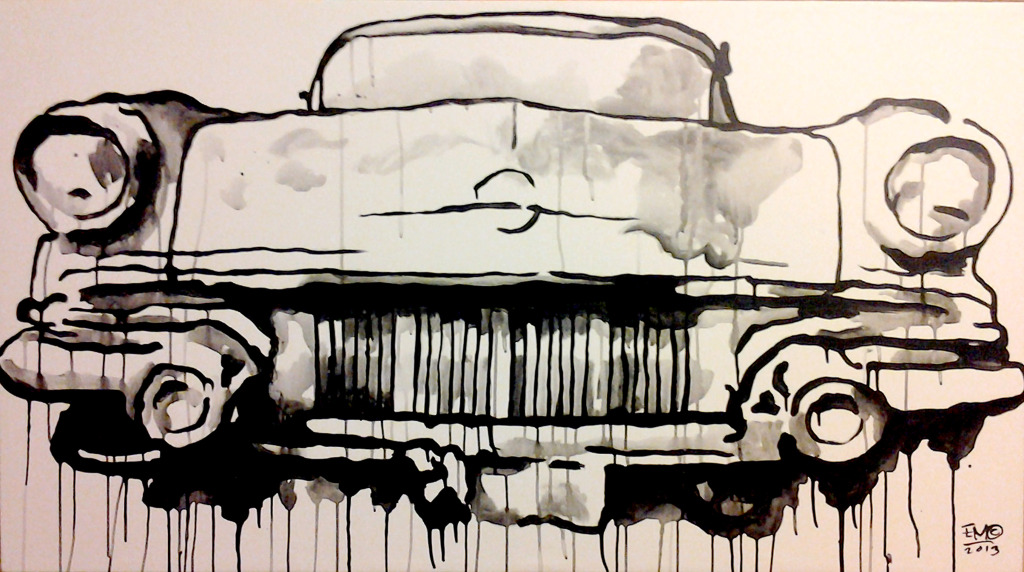 Besides being influenced by his role models in the art world, Mendieta has a few other muses as well. Inspired by his environment, the people he meets, the places and things he sees every day, it appears as if Mendieta has another inspiration: his daughter. This isn't just drawn from a blank conclusion – his favorite piece was the first mural he painted on the side of Respectables in downtown West Palm Beach. A grayscale portrait of his youngest daughter when she was 4 years old, it was created from three different angles and "was simple and raw and helped start my career in street art."
Yet, Mendieta had an even earlier start in the artist world. Before decorating West Palm with his artwork, Mendieta's career began after he graduated high school when he first started painting on canvas. He admits that he always had an interest in graffiti, but never thought it could be transformed into a career. Nevertheless, it appears to be a great gig for the now 40 year old. In fact, it's so great that Mendieta seems to have his plate full: as if doing his own art and being a graphic designer wasn't enough, Mendieta is an artist and project manager for four different mural projects. These include murals at the Northwood Village, Roosevelt Elementary School, Downtown West Palm Beach stairwell and the Off The Wall, Street Art event. Mendieta proves he can handle a wide diversity of range with these projects, from West Palm's Northwood Village and downtown stairwell to painting for children at Roosevelt Elementary. Not to mention, the Off The Wall, Street Art event requires Mendieta to paint live. No pressure, right? Well, maybe just for funds for one of his other projects. "As far as the Northwood Village Mural Project, the CRA has helped to start this project, but we're going to need more funding to keep this mural project going and cover the neighborhood with beautiful murals," he explained. "Once we start painting in August, we will be looking for local businesses to sponsor murals by allowing us to paint their exterior walls and help with funding. We will also be organizing fundraisers and other activities to get the public involved."
When asked why he thinks South Florida is an art haven, the Union City, New Jersey native replied, "South Florida is an international destination. There's a great mix of people here from all over the world.
"There are a lot of galleries, museums and street art," he continued. "You can't beat the weather- you can paint outdoors all year round." Of course, there's no arguing with that logic.
To check out more of his artwork, visit Medienta's website at www.eduardomendieta.com or his Facebook at www.facebook.com/eduardo.mendieta.940. You can also follow him on Instagram @em_c.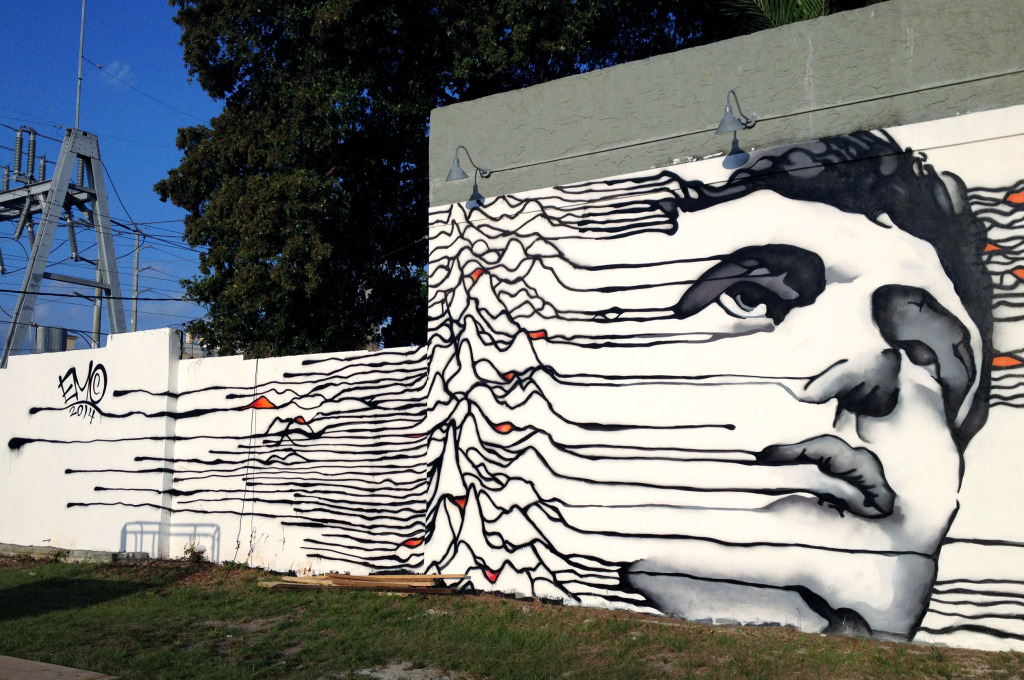 .