Local Craft Veteran Leads Copperpoint Brewing To Prominence
by Doug Fairall
Photos by Ian Jacob
Award winning beers don't just appear out of thin air. They're made with skill, brewed the hard way, by people who know the art and science of brewing. South Florida's craft beer scene has expanded rapidly over the years, and some may find it difficult to navigate these hoppy waters. Fear not, as locals of Boynton Beach in the last year have been able to steer people in the direction of good beer by saying, 'Get to the Point!'
It's the mantra at Copperpoint Brewing Company, which opened its doors in May of 2015 in the now-expanding 'Brewery District' of Boynton Beach; a set of industrial buildings just north of Gateway Boulevard off High Ridge Road. It's a brewery stocked up with a 20 barrel brewhouse on track to brew over 4,000 barrels of beer annually. Copperpoint may be a newcomer as a business, but its owner is anything but a newbie in the beer industry.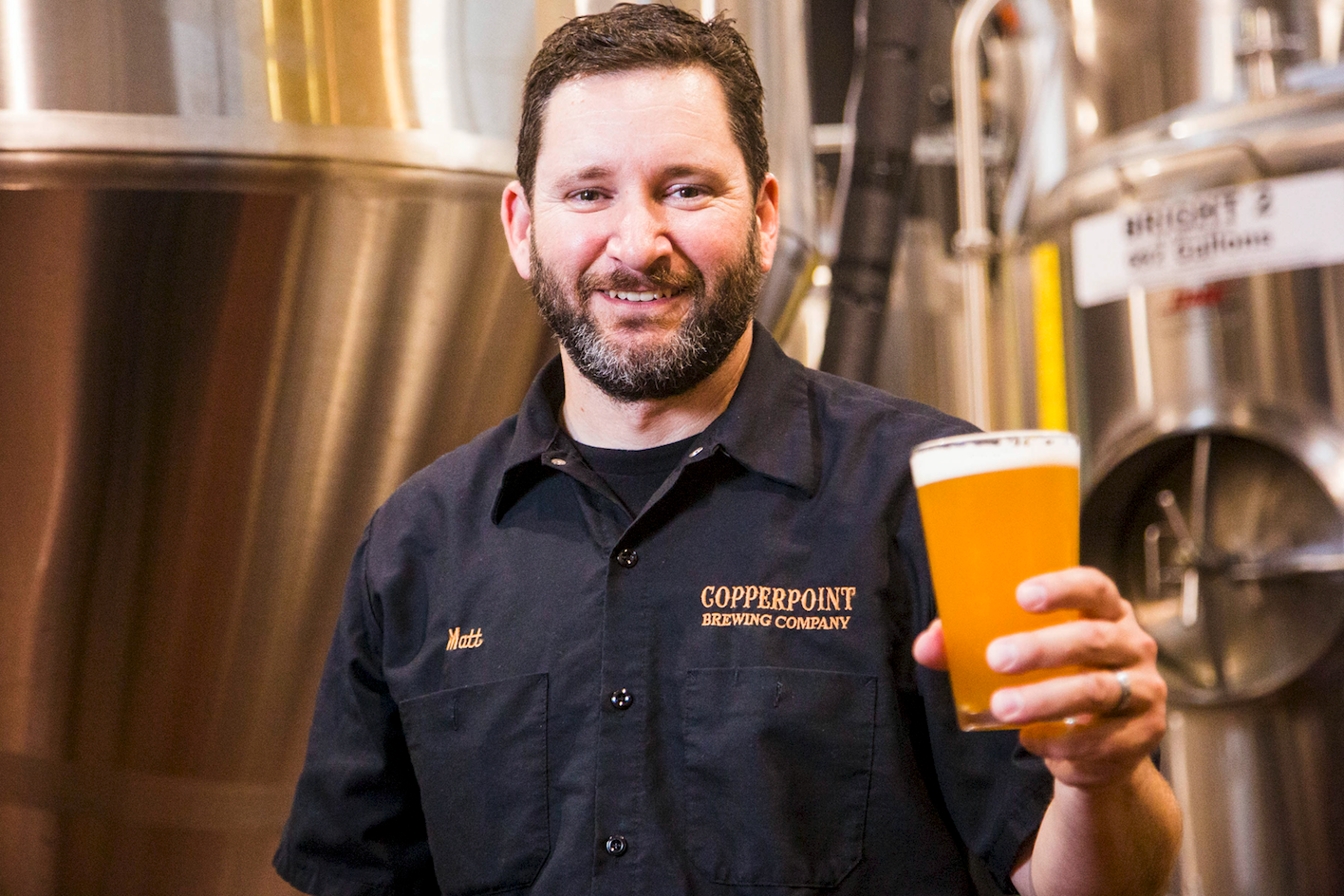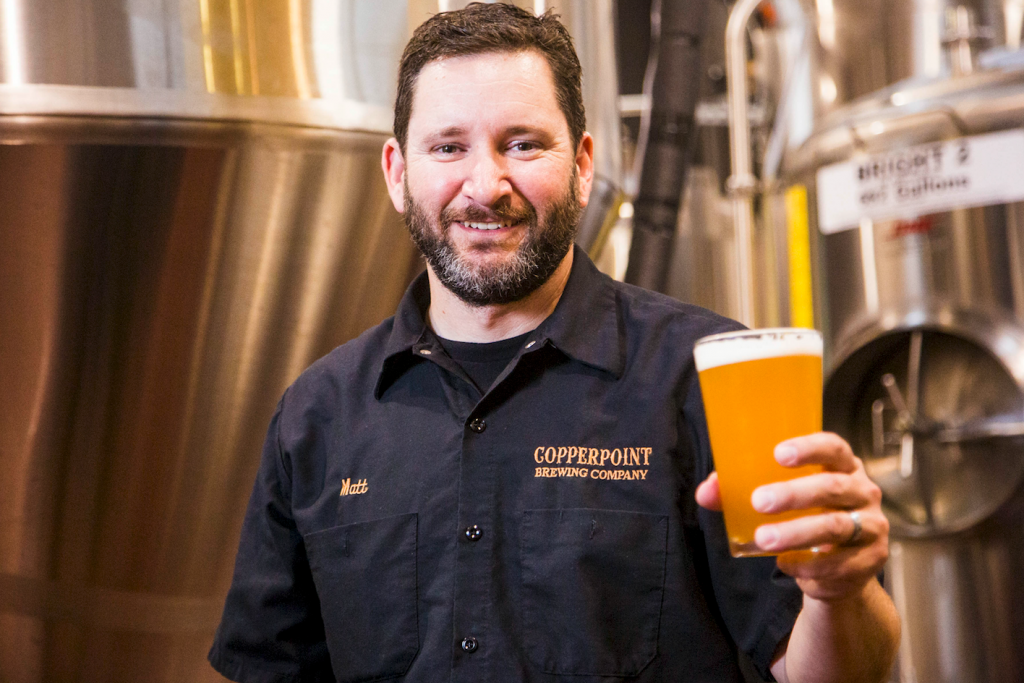 Matt Cox started Copperpoint last year after a 15 year stint in the local brewing industry. He is a veteran South Florida brewer who started out as an assistant brewer at Big Bear Brewing Company in Coral Springs back in 2000, a time when craft beer was yet to be 'cool' in the eyes of so many. He quickly took over the reigns a year later, and worked tirelessly as its head brewer for almost 14 years, producing standard brewpub-style beers along with some of his own creations.
"I had a lot of freedom there," he shared as we sat in his tap room over a pint of his successful Copperpoint Lager, an amber lager rich with flavors of bread that finishes with a crispness. "I got to tweak the recipes to where I wanted them, I got to make all the seasonal recipes, so it wasn't a handcuff like job there. They saw that I made good beers and creative beers, and they loved what I did."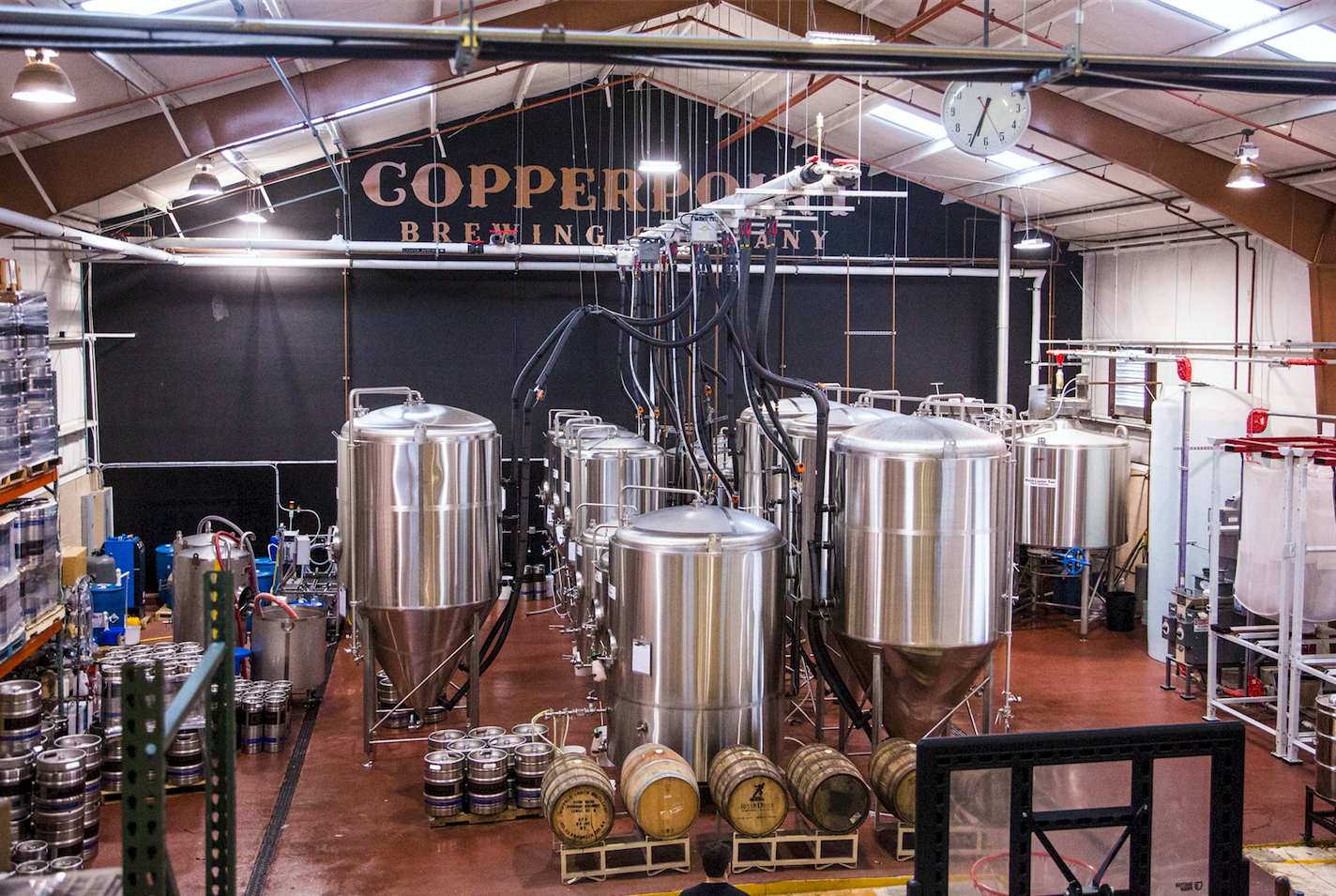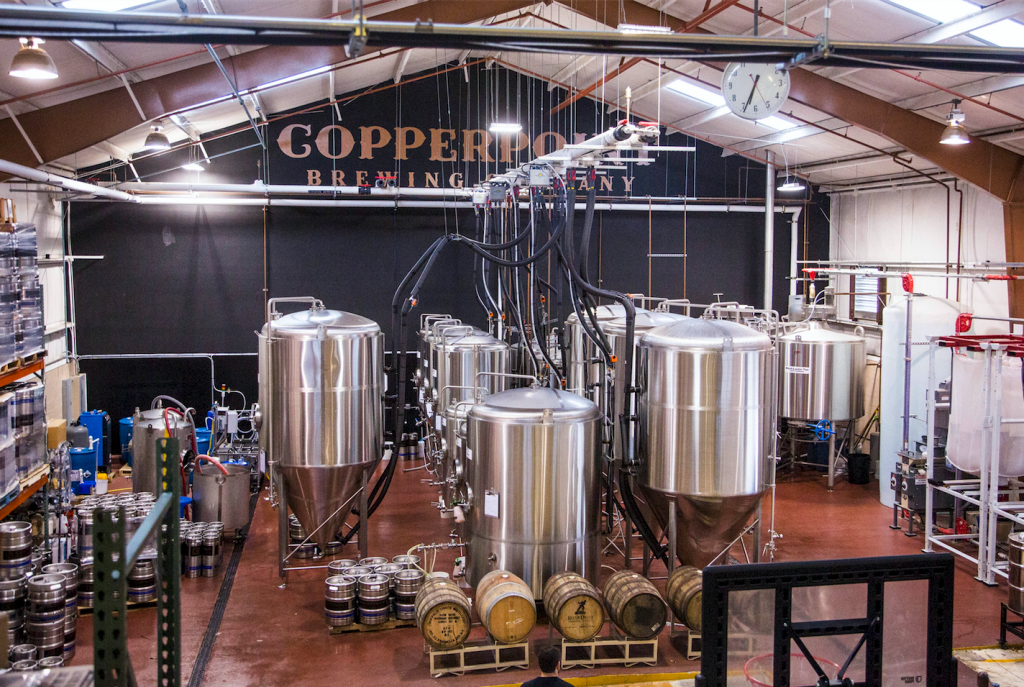 Cox, like most brewers in South Florida, produces a great variety of beers in different styles. But unlike some who may focus on the extreme side of hops, or the extreme side of ingredients, he enjoys his focus to be on a facet of beer making called 'elegance'. "For me," he said, remarking on the Copperpoint Lager, "that's what I like to drink. I love lagers, lagers have such a simplicity to them, but also an elegance, and it's good to see that people appreciate beers that are 5% but have a great drinkability."
"There's a lot of time and craft that goes into them that people either can't do [with] their brewery or don't have the brewing background to do."
That level of experience shines forth from the product that emerges out of the fermentation tanks that take up the back half of the brewery. Each and every beer that comes across the bar has a certain level of quality that champions its creator, that holds the torch up high with a commitment to quality.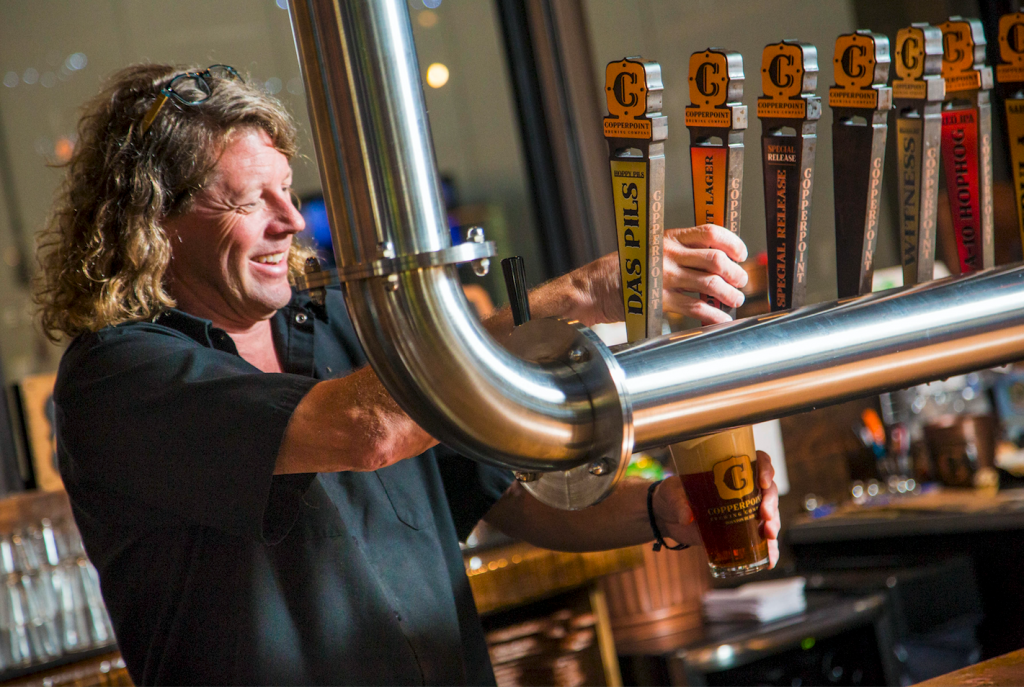 But don't think that it's simply due to luck, or serendipitous fortune. It's a factor of over a decade of dedication to his craft. "Your taste buds become so in tune to what you're doing in the brewery," he said of drinking beer. "Every time you sit down to have a beer you're tasting and you're thinking."
"I love the classics… you go back to classical French cooking. Once you learn that, you can go out and do crazy gastronomy and off the wall stuff, but it's really great to have the knowledge of the classicals skills first. For me, you see the beers on the board right now, most of them up there are pretty good balanced. Some skew towards hoppy, some skew towards malty, but we're not going to do a rose jasmine IPA for an everyday beer. For a one-off, yeah 100%."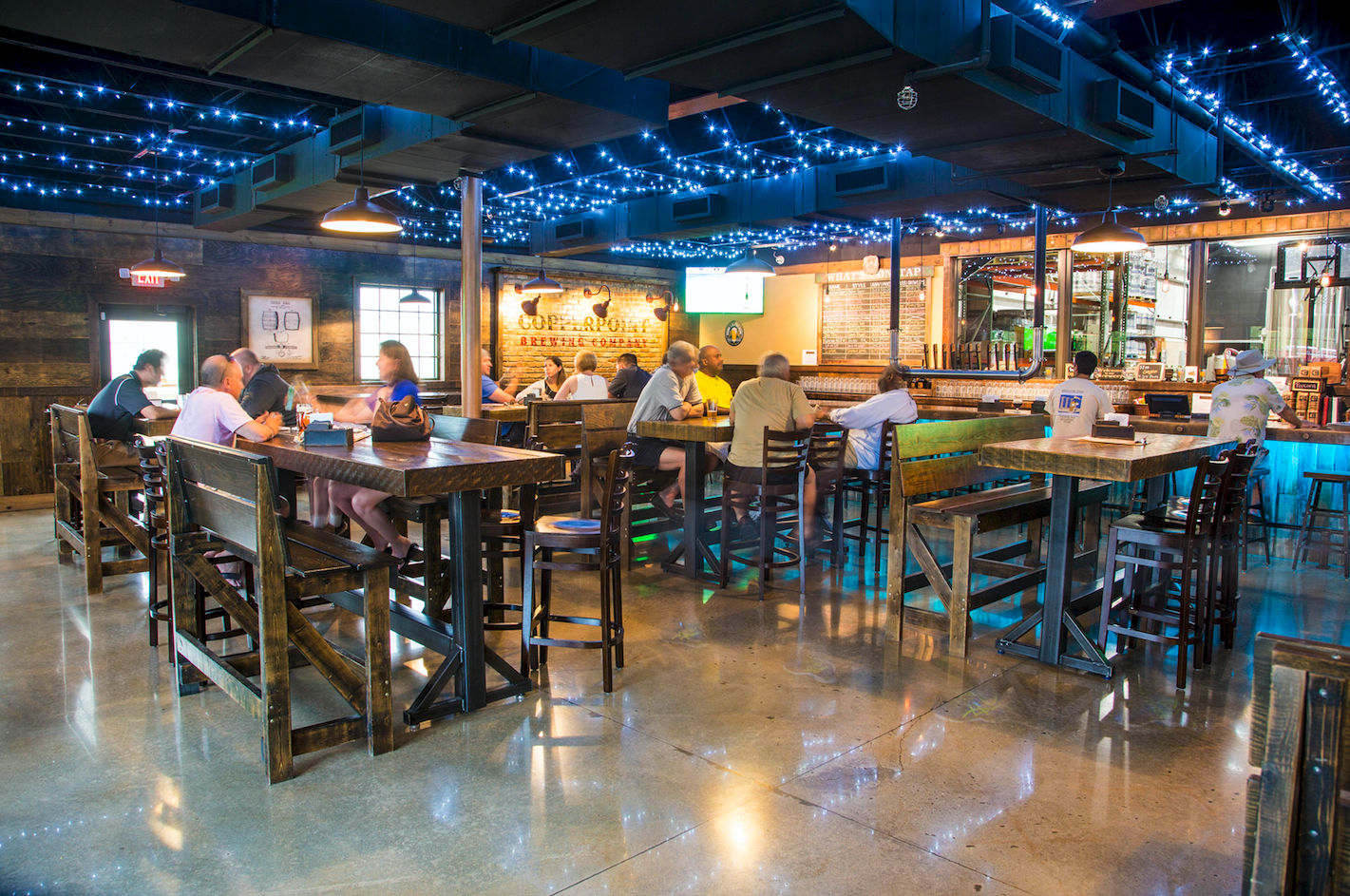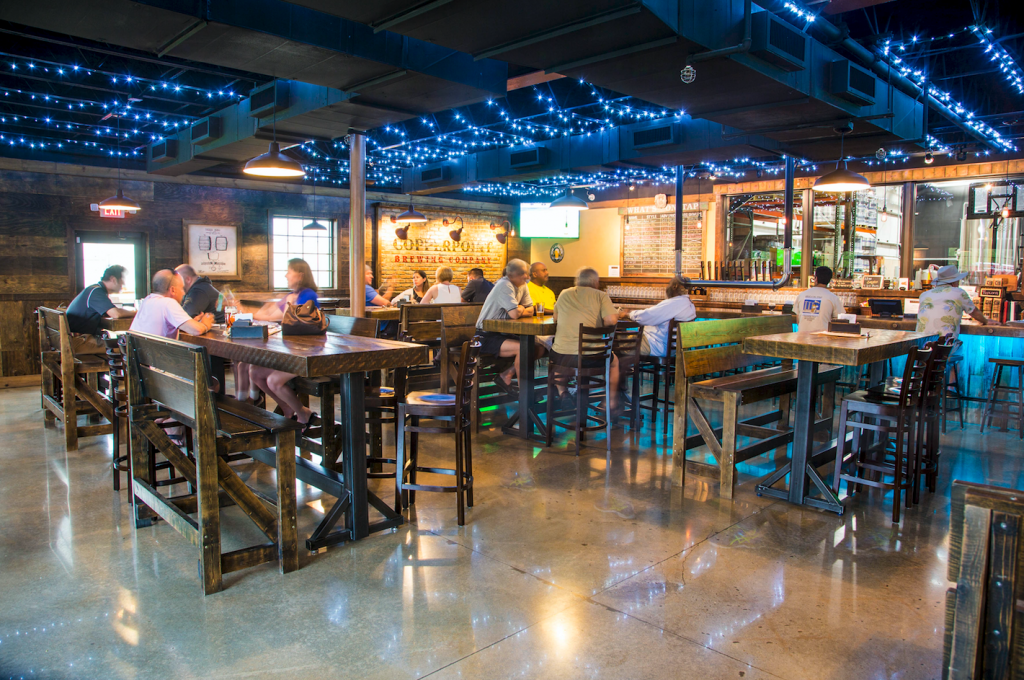 Even dedication to the craft and a focused mind can sometimes create happy accidents. Take the Grapefruit Saison, a beer in which Matt says he "stumbled into" one day, and one in which he fell in love with. Or the Blood Orange Wit, another beer where he played around on a whim and has "quickly become a cult favorite. We run out occasionally, I can't keep it on tap all the time, and people, they're in disbelief."
There are two beers that truly stand out for Copperpoint; one which was a surprise hit, and another which is an economic gamble.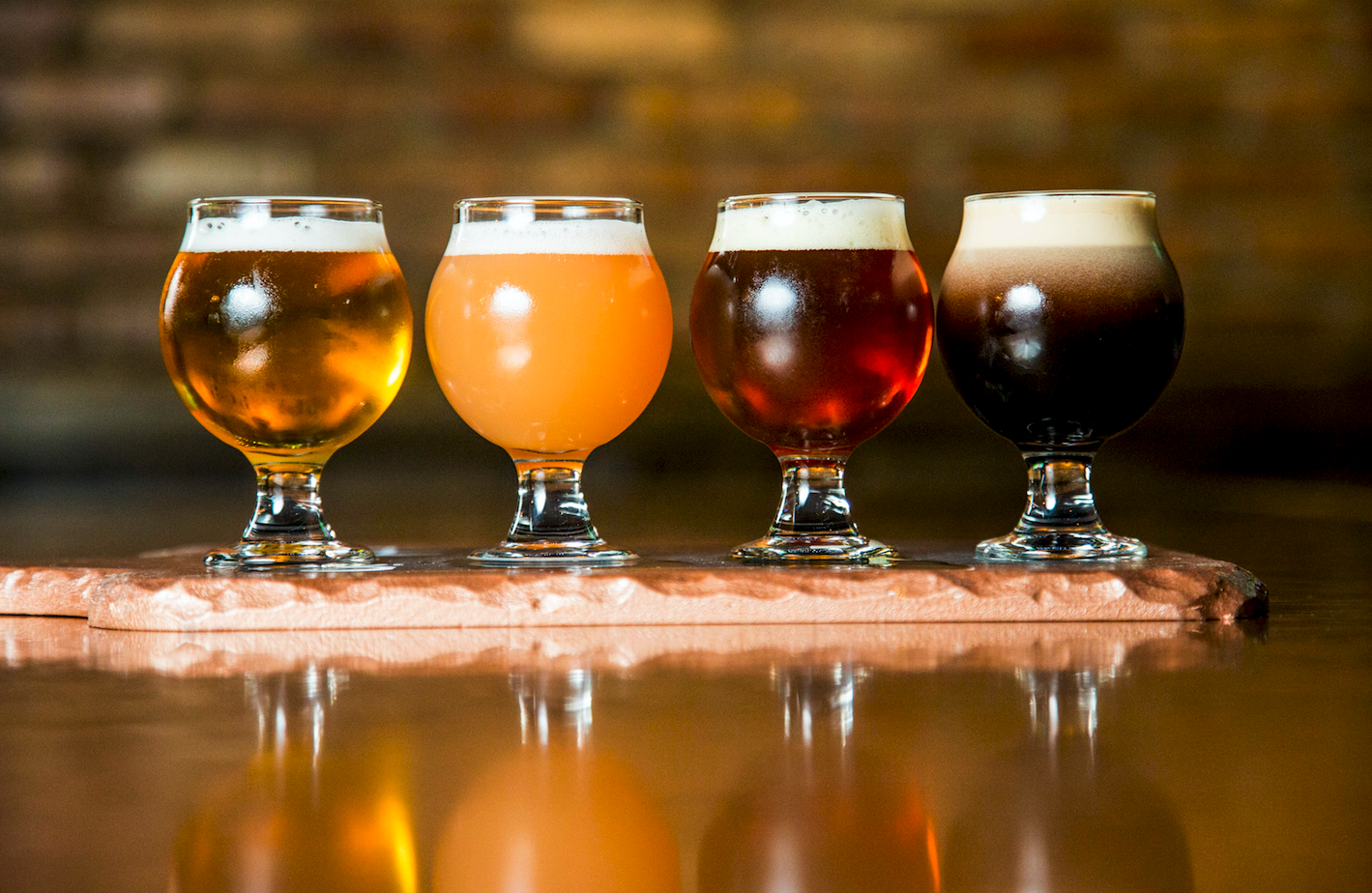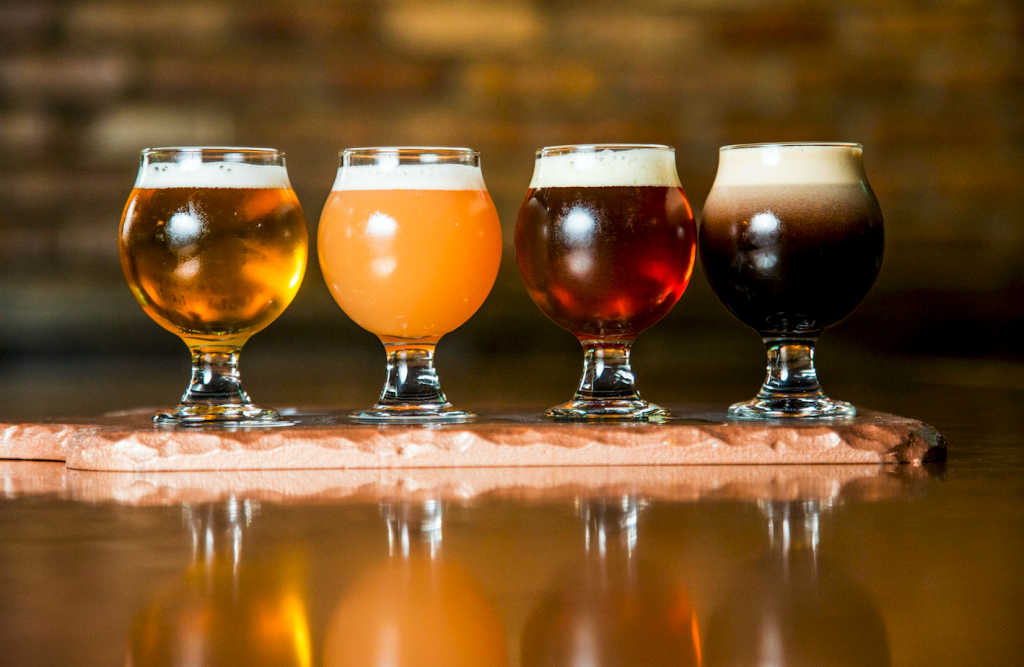 The first is the B Rabbit Espresso Stout, brewed with locally sourced coffee from Rabbit Coffee in Riviera Beach. It's lighter in body than many stouts, with a silky creaminess that comes from being poured on nitro. It's not heavily roasted either, which gives it a bit of sweetness that reminds of iced coffee. "We sell a lot more than I was anticipating selling a stout. We sell almost a full keg a day in the tasting room," he shares. This is a beer that you can't take to-go either. "That means we're pouring on average over one hundred pints a day of stout. Which in south Florida, when it's typically pretty warm outside is surprising to me."
"When we were getting ready to open, and I was like 'I have to put a dark beer on tap'… I had done that beer quite a few times over the years, and I just said we'll throw one of those on, and we threw it on."
The second beer is the aforementioned Copperpoint Lager, amber in color and crisp in finish. It's practically a 'festbier' that's available year-round: no need to wait for Oktoberfest to roll around to enjoy.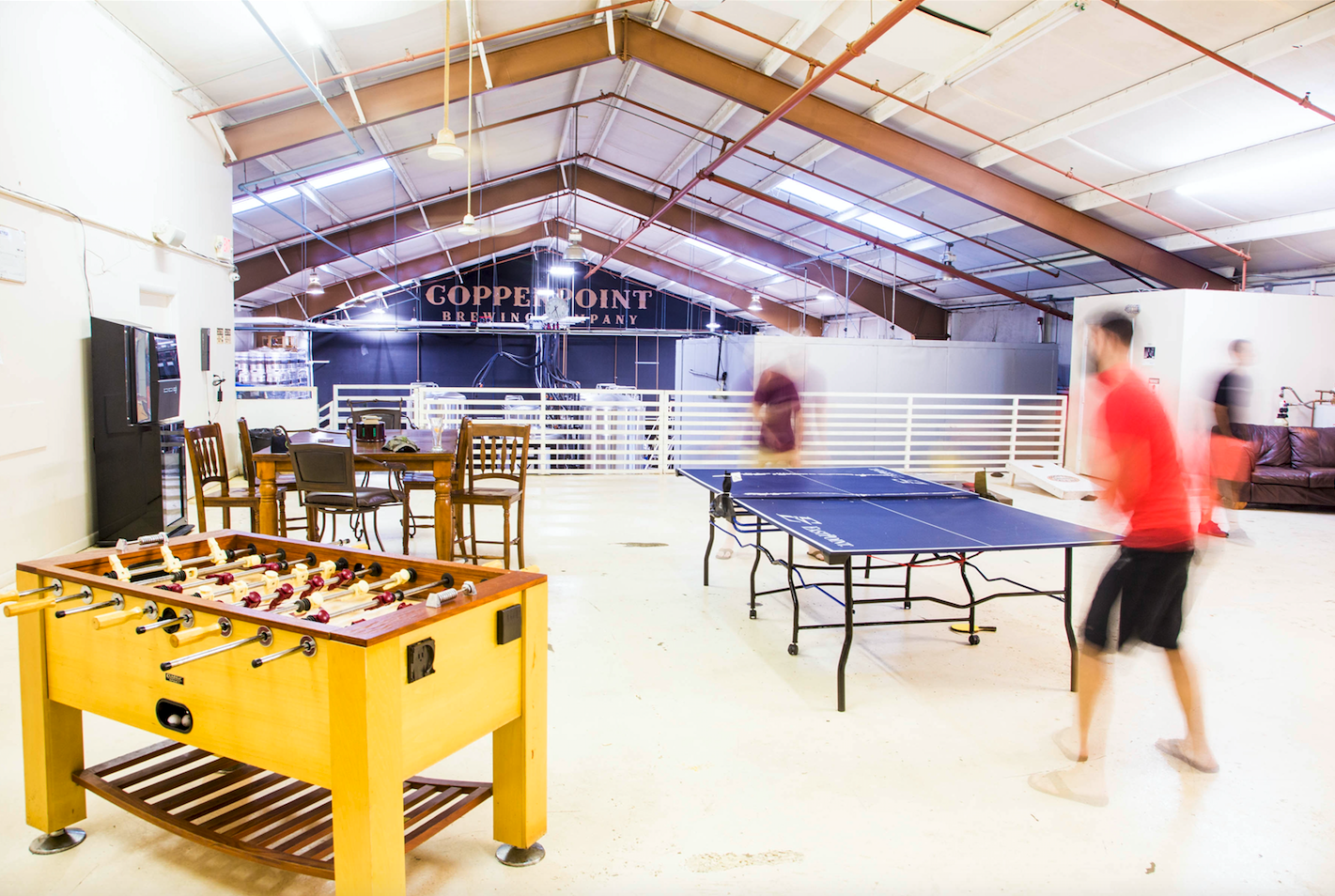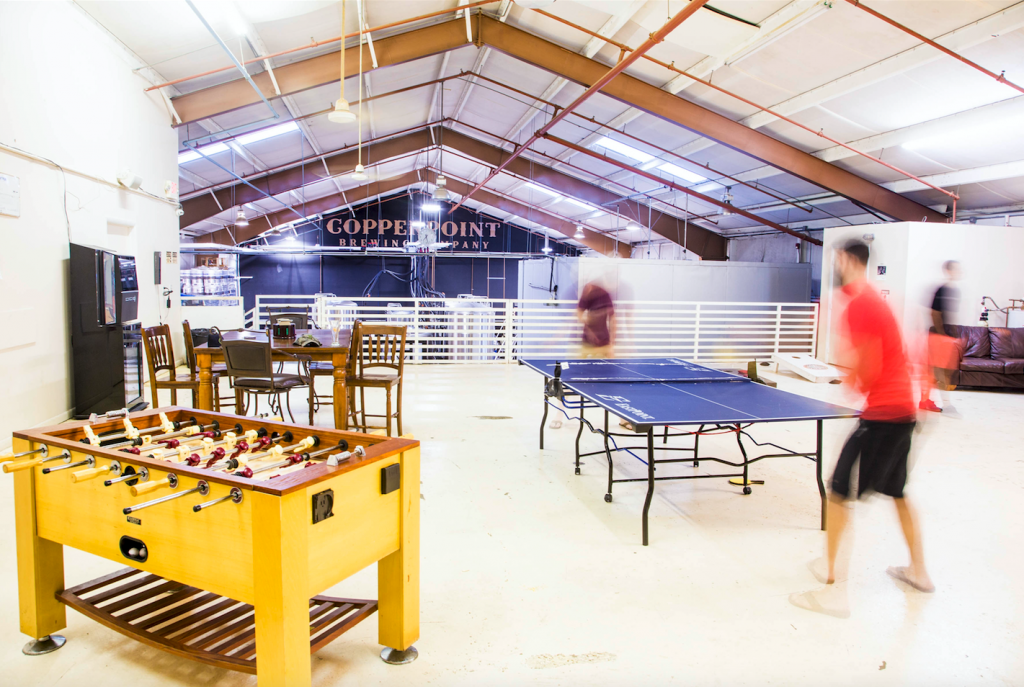 "[Other breweries] wouldn't even entertain the idea," Matt said of the lager. "It really ties up the brewhouse." For Copperpoint to create a batch of their lager, it takes them six weeks. Normal turn around time for a beer at an average brewery is two weeks. The time can add up pretty fast. But Matt is confident in his product and how it can shape the South Florida experience. "I looked at stuff on the market and I said… there's really not much like it out there, and I felt that could fill a void in the market. For me you can put that beer at the highest end beer market, or you can put it at the local burger shop, and it has a place in both places and everywhere in between."
For now, Copperpoint will remain a fairly local-oriented brewery. They supply beer to around 50 retail accounts, mostly in Palm Beach County, using Boynton Beach as his epicenter. This year there is an expectation to do some bottle releases in the form of 750ml or 22 ounce packages, but that's the biggest of changes that are in the works. According to Matt It'll be a slow but steady direction of growth, which is perfectly fine in this craft beer climate.
Visit Copperpoint Brewing Company at 151 Commerce Rd Boynton Beach, FL 33426 and keep an eye out for them on tap at your local bar!