West Palm Lounge Offers Unique Food & Drink Menu
By David Rolland
You probably know Voltaire for it's intense music programming that brings great local and national bands to West Palm. But the lounge has also put serious thought into it's food and drink menu. "We noticed a serious lack of cocktail bars in our area and felt a creative, well executed concept would offer the community a great option for a satisfying night out," explained general manager Alexandra Dupuis. She was able to go into great detail of how the drink offerings are as unique as their décor.
"Some of our most notable items on the menu include the Morakami Manhattan made with an infused Green Tea Jameson, custom red wine syrup and house made Umami Bitters derived from mushrooms. Our '1909' includes a combination of Pilar Rum, Passionfruit and Coconut syrup with Vanilla Yogurt. We also offer a selection of tap cocktails which are custom spiked sodas priced attractively for a simple and trendy option. Although we pride ourselves in our spirit selection we also offer an exclusive French wine menu with a healthy list of varietals from several different regions including Bordeaux and Burgundy. The wine we have selected gives you a chance to taste from wineries you won't see anywhere else in the city. With a few questions we can expertly narrow down exactly what you are in the mood for and provide a custom selection just for you."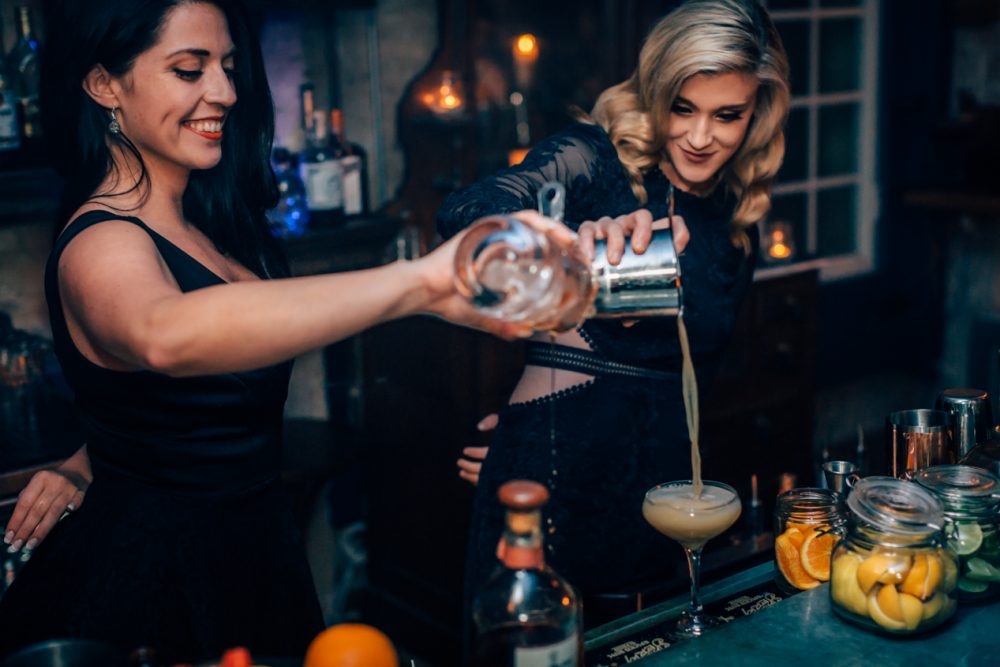 Beyond the drinks, Voltaire also offers a late night sushi menu provided by YellowJack Sushi. "The menu was designed around the items available to me. It is extremely difficult to find best seafood to work with. All the items on the menu are design to minimize waste and maximize creative ideas." said chef Jack Kwong. His personal recommendations include the happy ending roll (tuna, tamago, and krab topped with avocado and eel) and the dirty old man roll (shrimp, tamago, and asparagus topped with sweet and spicy tuna and krab).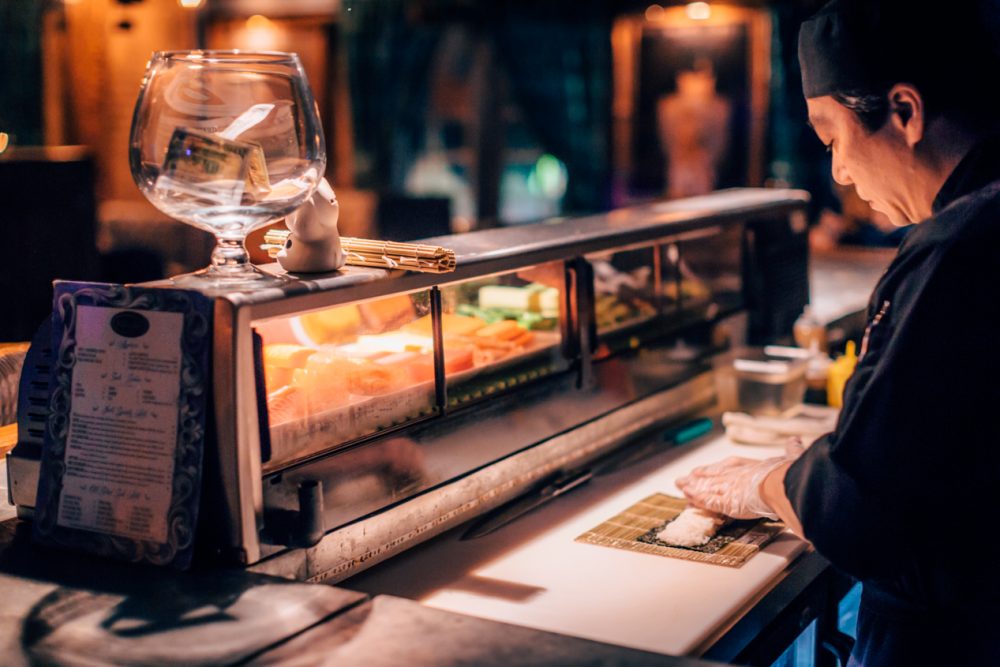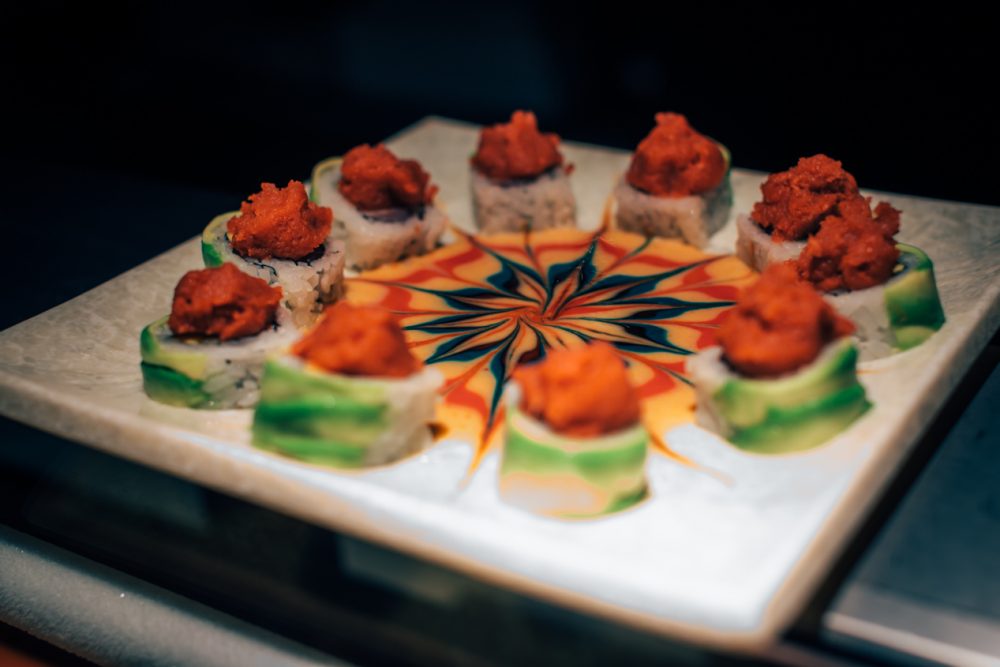 "Voltaire has a mysterious energy that's pleasantly overwhelming as soon as you step into the room. Our goal is to translate that same feeling into our menus." Dupuis said about her aim for the drink menu. For Kwong, he sees huge value in the convenience their menu brings. "Having the availability of sushi until 4 AM seems to work quite well," he said. The bite sized portions and share-ability don't hurt either. So next time you think Voltaire, envision the same one of a kind music experience, now with your taste buds in mind.