Nomad Surf Shop Rolls Out Their Take On A Food Truck
by Savannah Sheehan
Located on North Ocean Boulevard in Boynton Beach, Nomad Surf Shop knows a thing or two about the surf industry's longevity. Opening its doors in 1968, Nomad – a family owned and operated surf shop – has proffered all the essential ocean-preparedness equipment, surfboards and surf accessories for the last 5 decades. Having made their mark on the industry, Nomad continues to influence the community in the camps and events they host as well as the surfboards they shape and create. They have even taken on a new venture into the culinary field with the launch of Nomad Surf Juice and Coffee.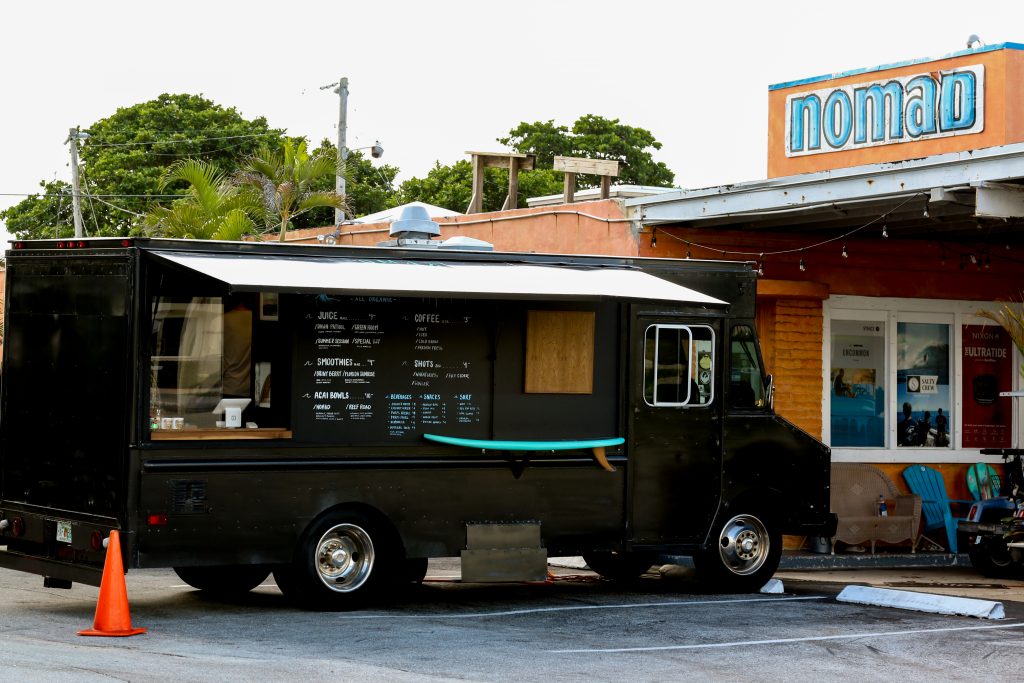 If you've ever been strolling down A1A, or lounging on the beach, and felt the sudden urge for a revitalizing, fresh smoothie, or a caffeine pick-me-up, then you're on the same wavelength (pun intended) as owner and manager, Ryan Heavyside, who says, "There's nothing on A1A from Deerfield to Palm Beach where people can get a smoothie or something healthy." Having been raised in Nomad and a surfer himself, Ryan experienced the drawback from the lack of health-minded food options close to the beach. When engaging in any activity, nourishment is paramount and when Florida hits high temperatures of 98 degrees, something thirst-quenching and replenishing is quintessential.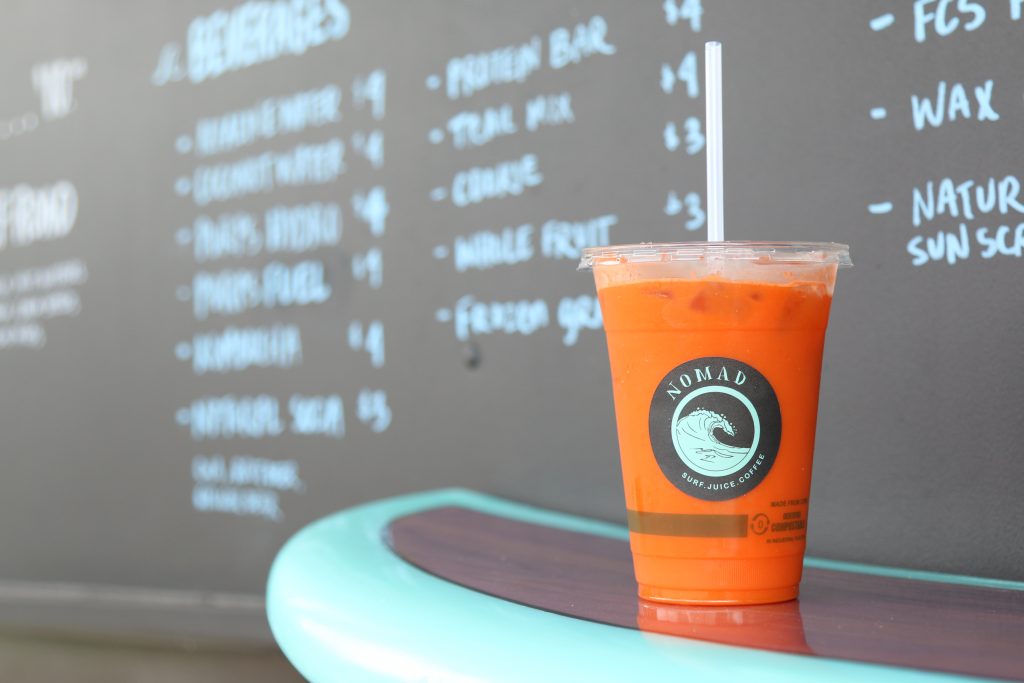 Addressing the need for a smoothie and juice bar was the first step. Ryan then linked up with Robert Malone, who has honed years of culinary experience at restaurants like 32 East and Tryst. The duo came together to create a menu of fresh, locally sourced fruits and vegetables for smoothies, juices, and acai bowls. For coffee fanatics, the piece de resistance may be the wide selection found at their organic coffee bar. The "Café on Wheels" will not be limited to one singular menu, changing with the availability of fruits as nature permits. A surf shop specific adage will be the availability of surf wax and sunscreen for purchase before Nomad opens its doors at 10am.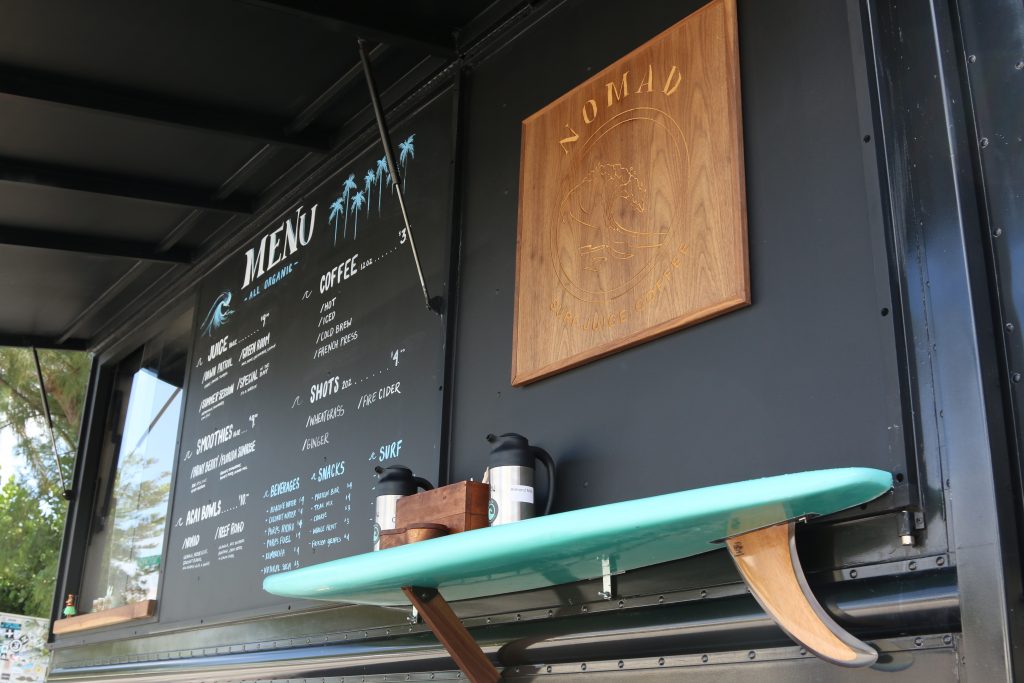 This yet to be defined comestible vessel is literally a truck, but from the looks of it, one might not use such nomenclature. For all intents and purposes, it is a, "…functioning food truck, but not your typical food truck," states Ryan. "There is a lot of detail, from the walnut counter tops to the split surfboard for the 'mixing station.'" The family at Nomad exist within a community indulged in the ocean, family, and all that brings those two worlds together. Although the "Café" is a restaurant of sorts, it plays highly into the history and foundation of the surf shop.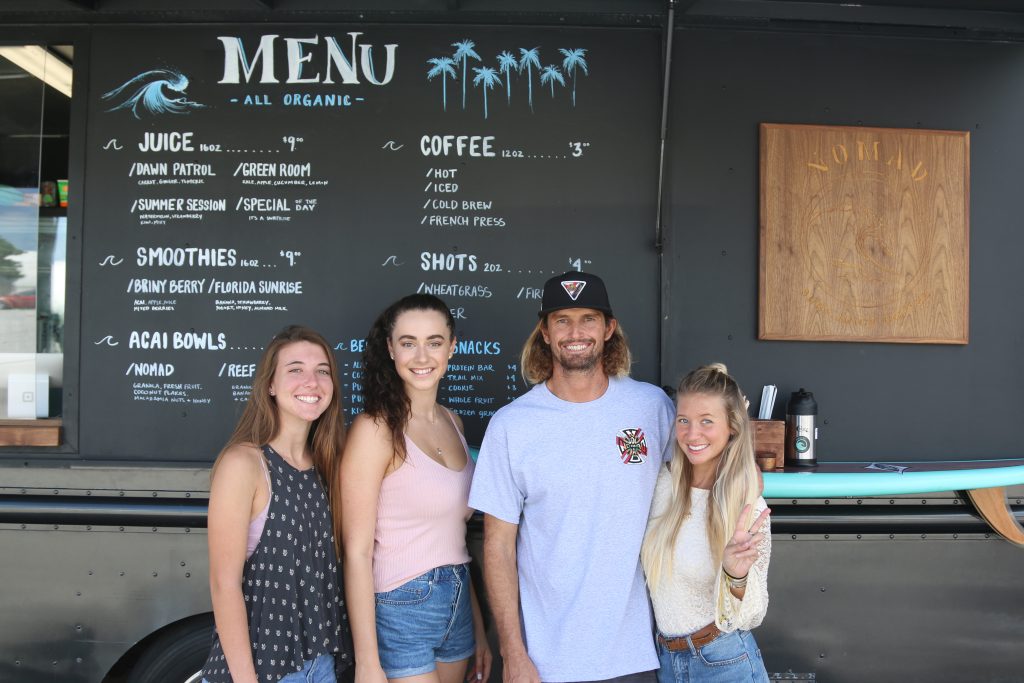 Commencing its opening this past Memorial Day Weekend, Nomad Surf Juice and Coffee's summer hours will be Thursday through Sunday, 8 am to 2 pm. The truck will be stationed at times, but do not fret, The Nomad mobile will soon be the healthy alternative at local festivals, surf camps, and other events in the area.
Visit the truck at 4655 N Ocean Blvd, Boynton Beach, FL