Kapow! Noodle Bar Set to Open New Location in Mizner Park
By Darien Davies
Kapow! lovers can finally relax. After much anticipation, Kapow! is moving into their new location. On Friday, September 16, just a few spots from their old location, the delicious doors will open. The restaurant, a staple in Mizner Park, has been home to innovative cuisine, handcrafted cocktails and vibrant nightlife since 2011.
The new, 5,175-square-foot location allows for twice the seating capacity, space for special events, an indoor/outdoor wrap-around bar, expansive covered patio seating, an eight-person Omakase Bar and three private karaoke rooms. It's almost like the Sub-Culture Group team has thought of everything — again.
"By enlisting the talent of top creatives, we are merging art, technology, and sustainability in a way that helps us lay the foundation for the future of the Kapow! brand," said Vaughan Dugan, co-founder of Kapow! Noodle Bar. "We're always looking ahead to what's next while being mindful of what our customers want, and we can't wait to showcase the evolution of Kapow."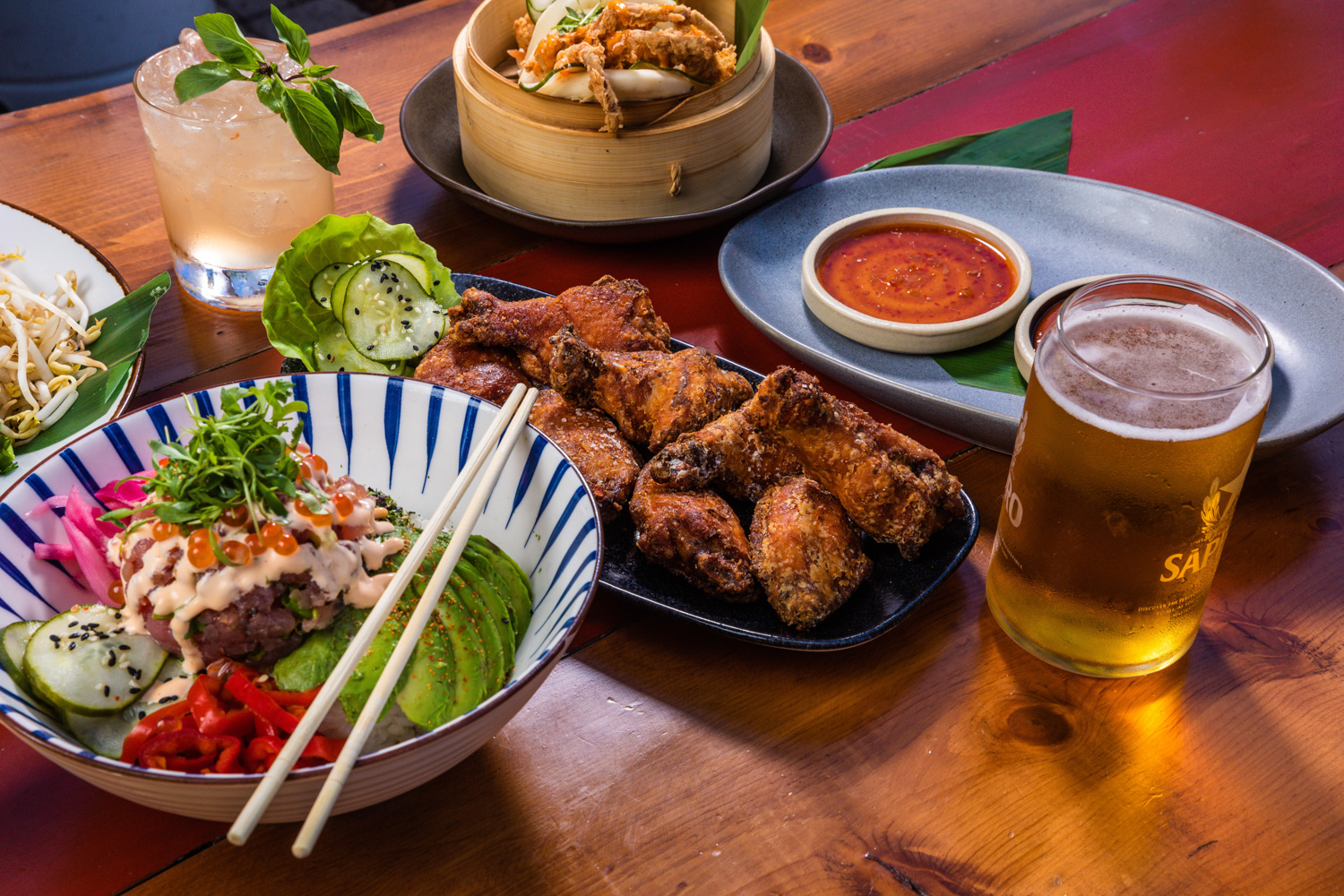 The art piece of the new location comes in the form of a unique interior from Manhas Design. It includes a larger-than-life waving Japanese lucky cat from Unique Rabbit, artwork by Craig McInnis, and Rosanna Kalis' dreamy 95-foot mural animated by Jasper Mosher.
Technology was incorporated in the fun form of three fully automated karaoke rooms. These room are equipped with Savant IP Audio speakers, wireless mics, LED screen TVs and AV capabilities. Guests will control their song selection and order food and beverages via iPad. All without having to leave the privacy of their room.
Finally, sustainability plays a big role in both the restaurant design and kitchen. The team fashioned custom-built low-water woks, are using an eco-friendly Peking duck roaster oven, and their lighting/HVAC automation will reduce energy costs by more than 20%.
But, let's not forget about the food. Fan favorites like Vietnamese Chicken Wings, Salmon Tartare Tacos, Hoisin BBQ Baby Back Ribs, and Peking Duck will remain on the menu. New stand-out dishes include Red Oil Dumplings with pork, shrimp, tingly red oil sauce and cilantro; Carrot Dumplings with bamboo shoots and mushroom; Grilled Oysters with kimchi butter; Korean Wagyu Beef Tartare; King Prawn Bahn Mi with prawn pate and tangy mixed pickles; and Cantonese Ginger Scallion Lobster.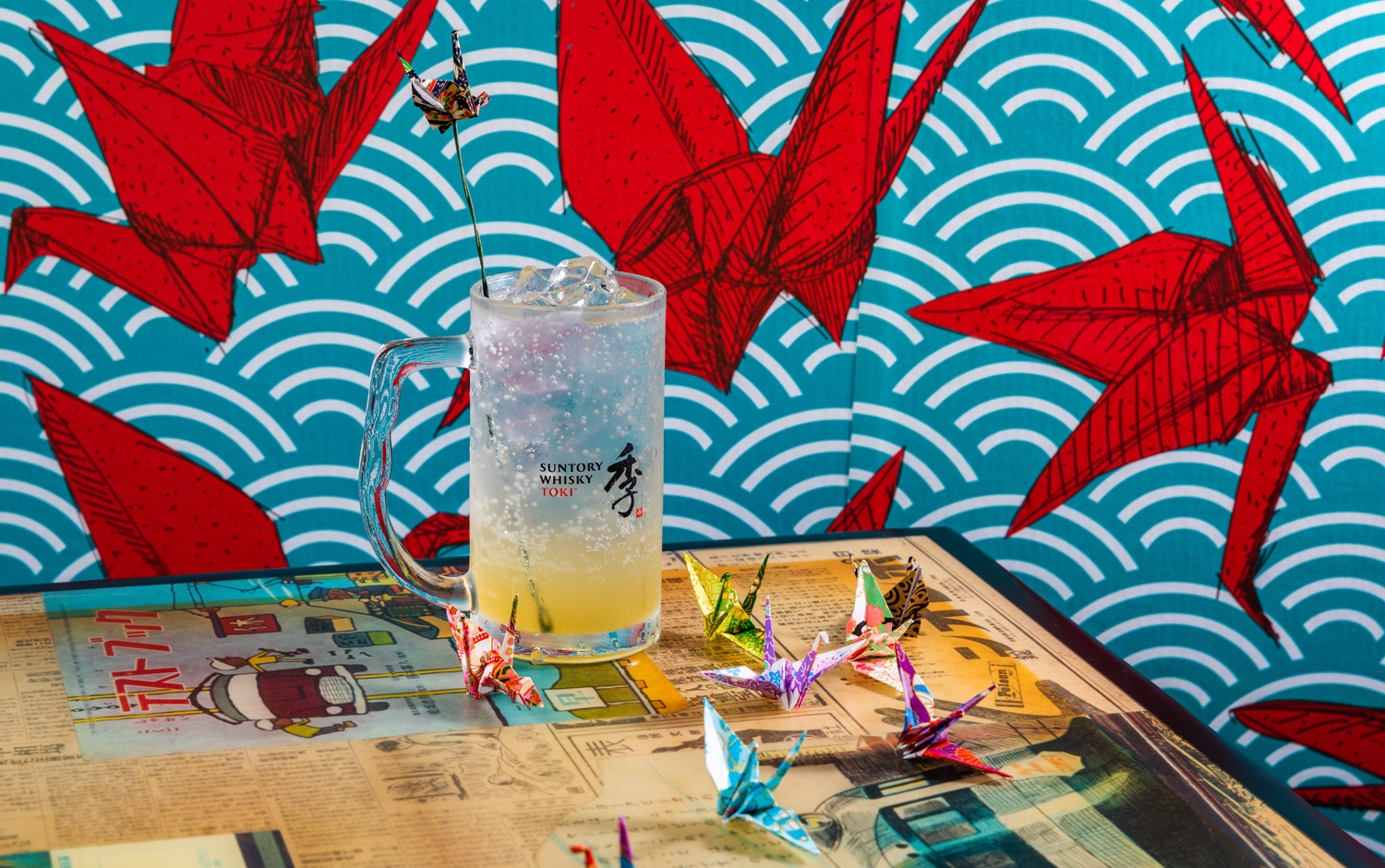 Angela Dugan, resident mixologist at Kapow!, crafted signature cocktails that include the Akai with El Tesoro Blanco Tequila, hibiscus, Montelobos mezcal, ginger, Chareau Aloe Liqueur, Suze, and aquafaba; and the Land & Sea with Peak whisky, Redemption high rye, kelp elderberry cordial, mushroom cypress stock and Choya yuzu. Rounding out the offerings are craft beers, global wines and premium sakes, as well as her low alcohol and ABV-free popular Chak-Tails menu.
"For over a decade, Kapow built a cult-like following with a truly great menu," said Sub-Culture founder Rodney Mayo. "But during that time, diner's palates have grown along with their desire and openness to try more authentic Asian flavors. We will add new ingredients and apply them differently so that the flavors really pop."