Your guide to the best in brunch in West Palm Beach
By Rachel Levy
RH Rooftop Restaurant
When you think of RH, you might call to mind interior design and upscale sectionals because of its hardware store roots. However, our friends over at the RH Rooftop Restaurant have certainly proven that they know their way around the kitchen as chefs, just as well as they do as designers. Located on the fourth floor of RH West Palm and doubling as a design gallery, this venue is second to none when it comes to crafting the ultimate brunch atmosphere. You can't go wrong when you start off with the charred sourdough, aged balsamic-garnished Avocado Toast. Pair it with some Artisanal Prosciutto and a Burrata for the table and you're in for a brunch that tastes as delicious as the venue looks.
Weekend Brunch 10 a.m. – 3:45 p.m.
560 Okeechobee Boulevard
rh.com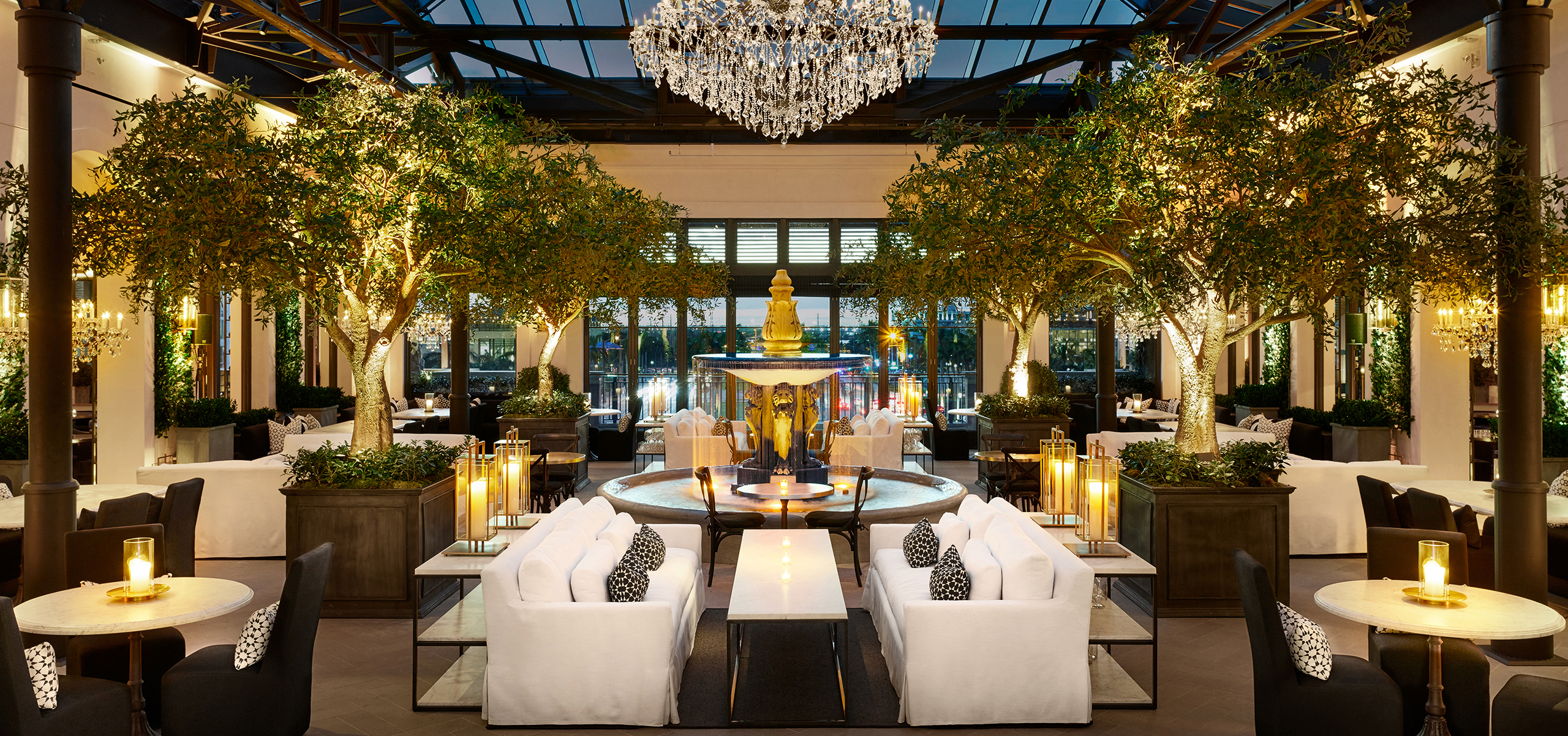 Lynora's
 If you're looking for the right place to take that group of friends who can never agree on a restaurant, Lynora's is the move. It's as perfect of a place for that girlfriend with a sweet-tooth as it is for the by-the-book, breakfast-loving friend. True to their Italian roots, the brunch menu features two different pizzas: the Brunch Pizza, made up of egg, mozzarella, bacon or sausage; and the Frittata Pizza, an option featuring egg, ham, spinach, mushrooms, and mozzarella. For a guilty pleasure, try the Nutella Stuffed French Toast, a dish that never fails to bring some sugar-coated goodness to the weekend.
Weekend Brunch Saturday and Sunday 11 a.m. – 3 p.m.
207 Clematis Street
lynoras.com
Elisabetta's
Dining at Elisabetta's is like stepping foot into a Little Italy right here in West Palm Beach. Between the red leather bar seats and Italian-style brick flooring, the ambience of Elisabetta's Ristorante makes you feel like you're on a dreamy European vacation. That being said, when in Rome, eat like an Italian! In the case of this brunch menu, the best way to do so is with the Italian Eggs Benedict. Nothing says mamma mia like a poached egg and prosciutto topped with béarnaise sauce on fresh sourdough bread.
Weekend Brunch Saturday and Sunday 11 a.m. – 4 p.m. 
185 Banyan Boulevard
elisabettas.com
Treehouse
Welcome to the jungle! Treehouse rooftop adorns the 13th floor of the Canopy West Palm Beach hotel, meaning that with a Daily Rooftop Pool Pass you'll get to sit poolside with one of their specialty drinks (like The Smokey Treehouse Treasure) while you browse their many brunch offerings. With mimosas priced at just four dollars each, there's no reason not to indulge. True to their South Florida home, this menu is perfect for the salt life lover who can't get enough seafood. You can go all in with a Lobster Roll or Smoked Salmon Pizza. If you're looking for something on the lighter side, check out the Ahi Tuna Poke, a blend of tomato and banana pepper tapenade, feta cheese, and, of course, ahi tuna. Between the city views and generous menu, Treehouse is the place to be for anyone looking to enjoy Sunday Brunch the Floridian way.
Weekend Brunch Saturday and Sunday from 11 a.m. – 3 p.m.
380 Trinity Place
treehousewpb.com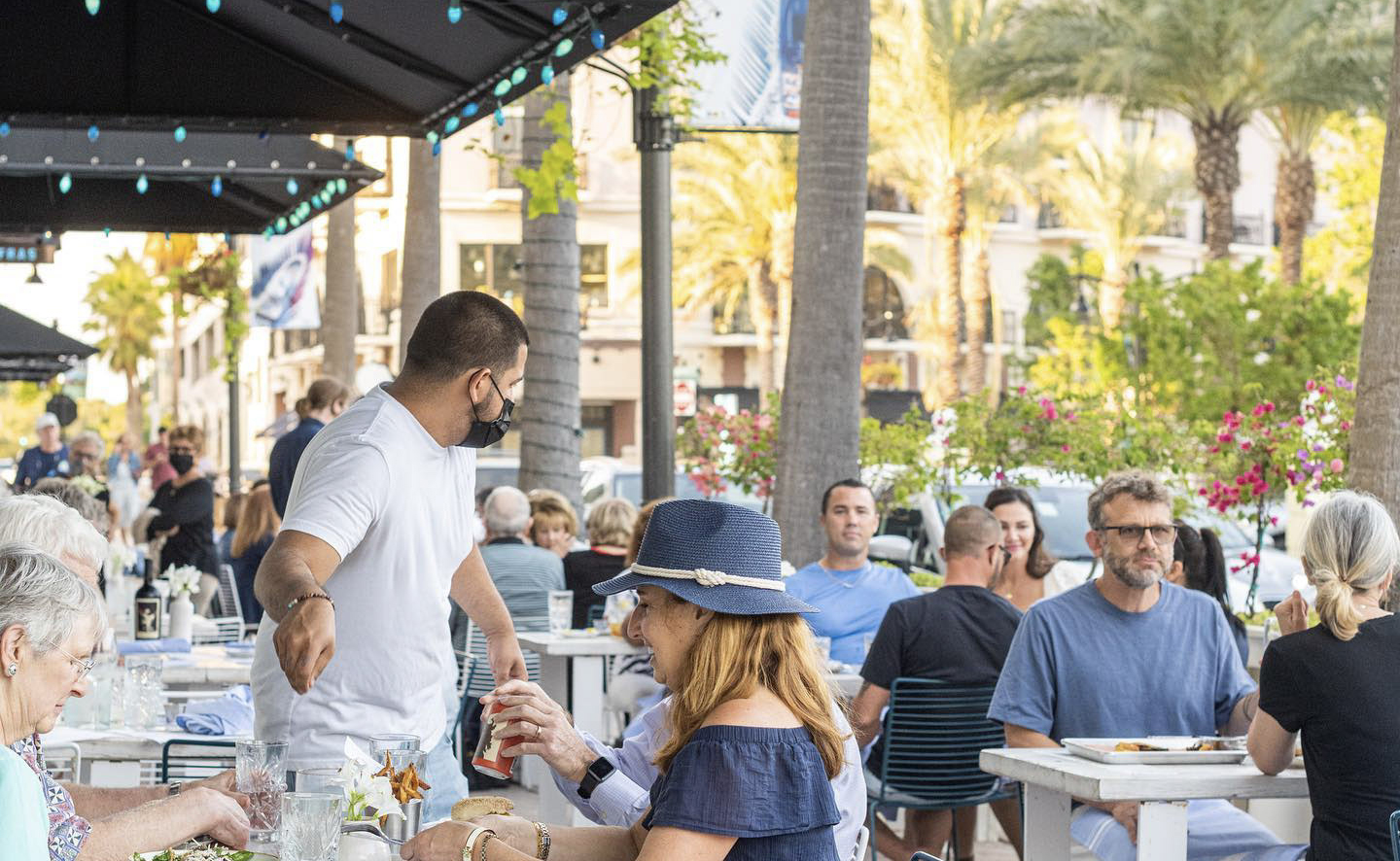 Galley
Bring some luxury to your weekend brunch outing by dining over at Galley, an up-scale, traditional grill house and bar located inside the Hilton West Palm Beach. The staff at Galley certainly know how to think outside of the box when it comes to making an unforgettable brunch experience. With their Sunday brunch buffet, diners can pick and choose between a live grilling station, seafood and raw bar, charcuterie and breads table, and so much more. Between servings, you'll be able to enjoy complimentary mimosas and delicious coffee.
Sunday Brunch  11 a.m. – 2:15 p.m.
600 Okeechobee Boulevard
galleywestpalmbeach.com
Sassafras
Sassafras is changing the game when it comes to traditional southern food. Chef John Tomas runs the ship and has created a fine dining experience unlike anything else you've ever seen. With a menu that changes daily, this place makes dining exciting again.
Weekend Brunch Saturday and Sunday 11 a.m. – 3 p.m.
105 S Narcissus Ave #130
sub-culture.org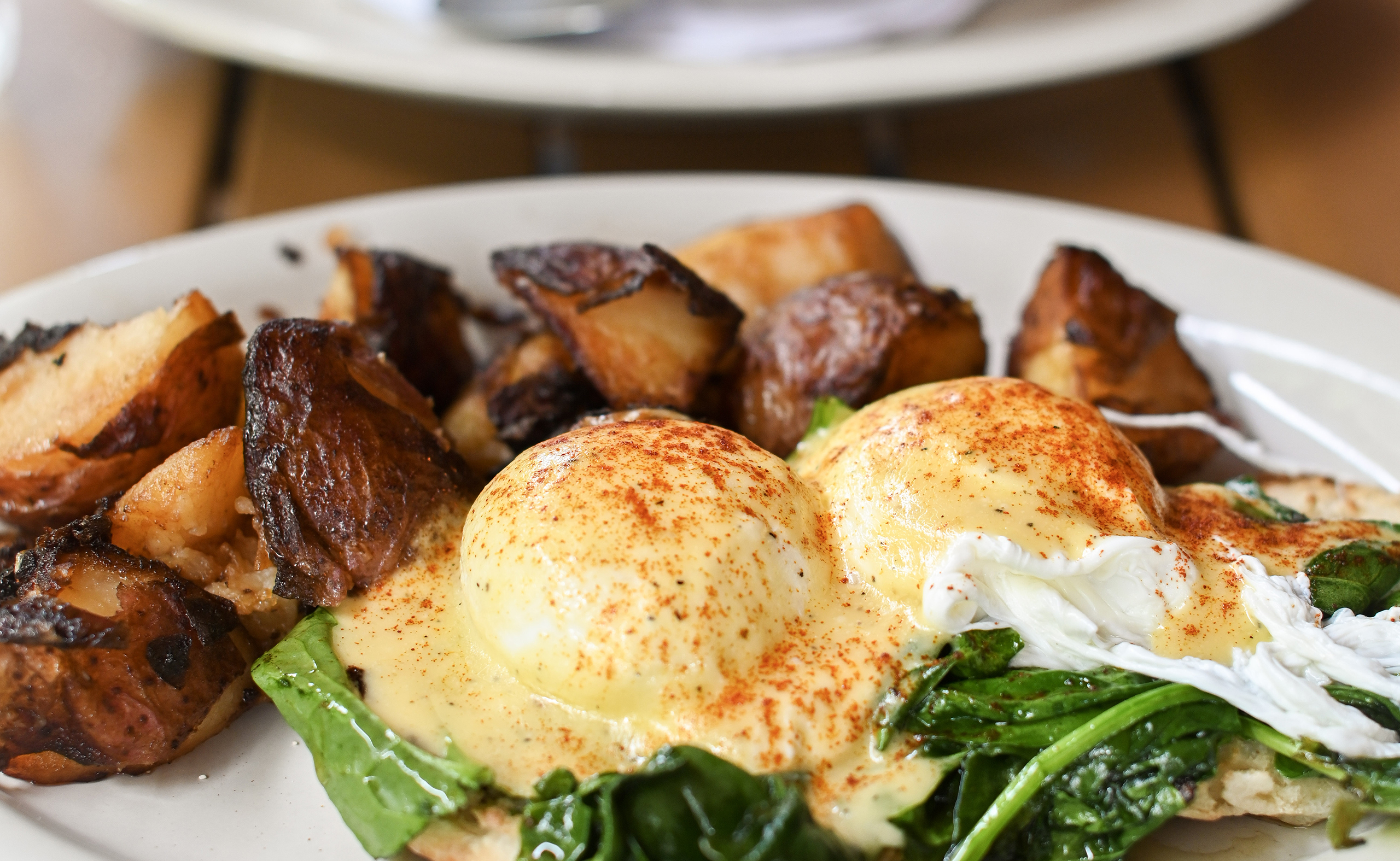 Howley's
Step back into the '50s by visiting Howley's this weekend. With the motto "Cooked in Sight, Must be Right," you can dine happily knowing your meal will be hot and fresh. Unlike our other picks, Howley's doesn't have a dedicated brunch. They have something even better: all day breakfast. You can opt for things traditional with Biscuits With Sausage Gravy or The American Breakfast, two eggs any style with bacon or sausage, home fries or girts, and toast and jam.
All Day Breakfast
4700 S Dixie Highway
sub-culture.org