Stick toYour Roots: How Roots Shakedown Stay Way Above Water
by Dana Krangel
Photos: Shaye Babb
In an ocean of reggae bands that were born by the ocean and play music on that ocean (when they aren't surfing on it), it can be hard to stand out. There may be a shortage of perfect days to wear your favorite new ski jacket in South Florida, but when it comes to reggae bands, there are plenty.
And that's exactly why it's wildly impressive that locals Roots Shakedown have managed to make a name for themselves. The four-piece band was built on a simple ethos — focus on original music and make it crazy freaking catchy. But their coastal story starts much earlier.
Collectively representing every corner of Palm Beach County, Roots Shakedown were founded in 2009 by bassist and singer Brett Staska and his guitar slanging, singing bro Tony Contreras. Tony was introduced to music through by his father who played guitar and started out, like many great musicians and misfits before him, playing punk music before eventually discovering and falling in love with reggae. Simultaneously, a 16-year old Brett had just picked up guitar in his very musical household, but not for long. Jamming along with his dad and two brothers, Brett says he "ran into a problem where everyone wants to play guitar or drums and no one wants to play the bass so that's how I ended up playing bass myself". A humble, unexpected beginning for what would become a musical mainstay in Brett's future years.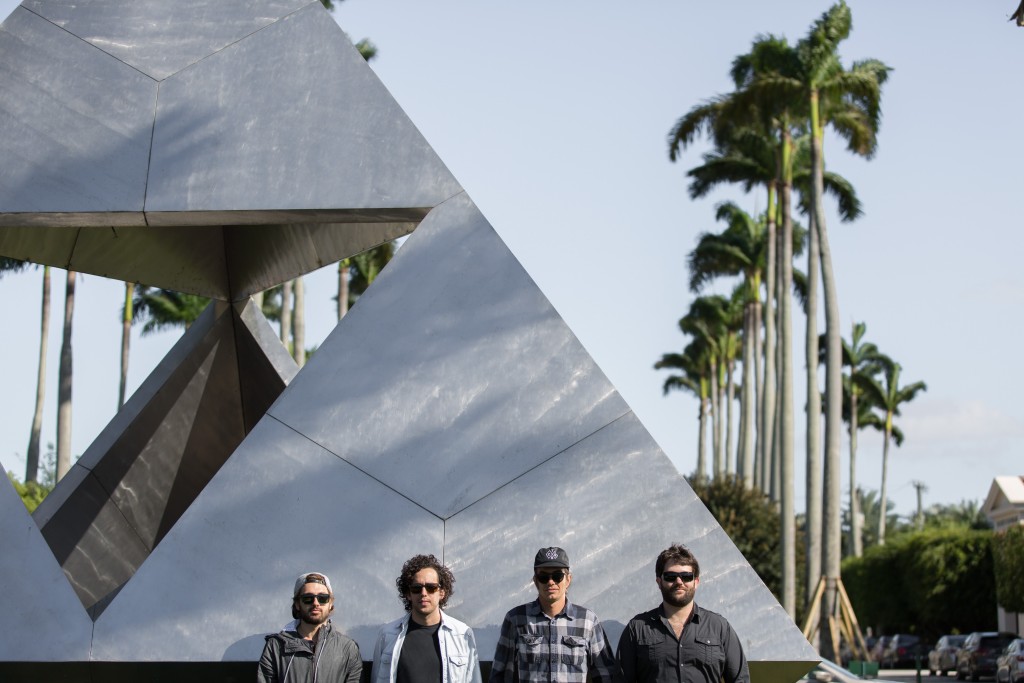 As for that formidable, band-forming day in 2009? It was less about the stars aligning and more about playing their cards right. An opportunity to play a killer gig at Potbelly's, Tallahassee's unofficial frat bar, arose and no smart musician would turn that offer away. The friends had jammed in previous bands together and Brett says they "assembled people so we can play the show, called it Roots Shakedown and took it from there." During the years since, their sound has evolved, as it should, and some band members have rotated in and out, ultimately leading to the reggae/synth sound they serve up today.
Rounding out the Roots Shakedown quintessential Floridian reggae vibes are drummer Mitch Sadowski and Chris Cope on the keys. When it comes to their secret sauce, Brett says the band "really appreciates the craft of writing a song" and their main focus when writing new tracks is to conjure up a catchy melody. It's all about that hook, ya heard?
But Roots Shakedown's inspiration comes from equal parts sheer music writing passion and South Florida upbringing. To put it bluntly, South Florida is not a very stressful place to live and Brett "realized the vibe down here goes into the whole music scene." He's "noticed that people appreciate live music down here." Where the top half of the state gets some action from mid-level, touring bands and Miami sees a thriving DJ scene, it's Palm Beach County where local, live music thrives thanks to interesting new artists and a hungry community of fans.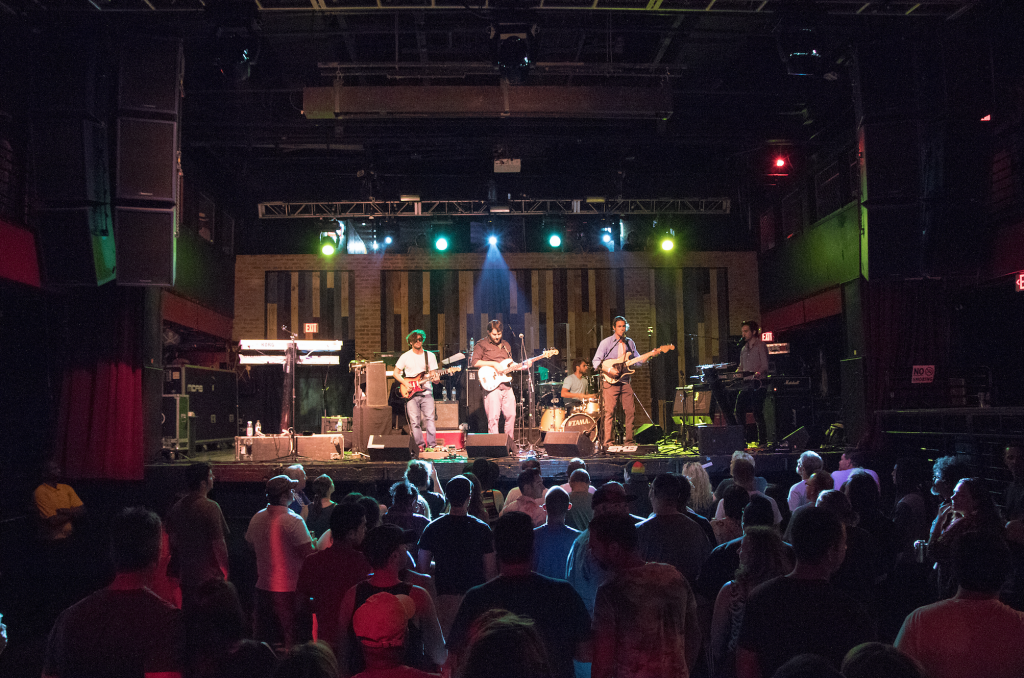 Their real passion for the local culture comes through not just in the songs they play but in the lifestyle the Roots Shakedown guys embody. According to Brett, the surfing lifestyle oozes from the band and is majorly responsible for their success in both clearing the mind for successful songwriting and becoming fully immersed in their surroundings. "We are heavily influenced by beach culture down here", says Bret, adding that "most of the band members also surf and fish". It's a winning combination.
But Florida has given the band much more than just an interested audience and a good place to store their fishing rod. They linked up with reggae legends Inner Circle a few years ago… yes, the same Inner Circle responsible for classic mega-hits 'Sweat' and 'Bad Boys'.
The ridiculously supportive guys of Inner Circle haven't forgotten about their aforementioned roots and invited a number of local bands, including other Atlantic Current favorites Spred the Dub and The Resolvers to be a part of their project called Reggae Wave. Participating meant that Roots Shakedown had the special opportunity to record with Inner Circle in their legit Miami studio and feel just a little bit of that legendary aura.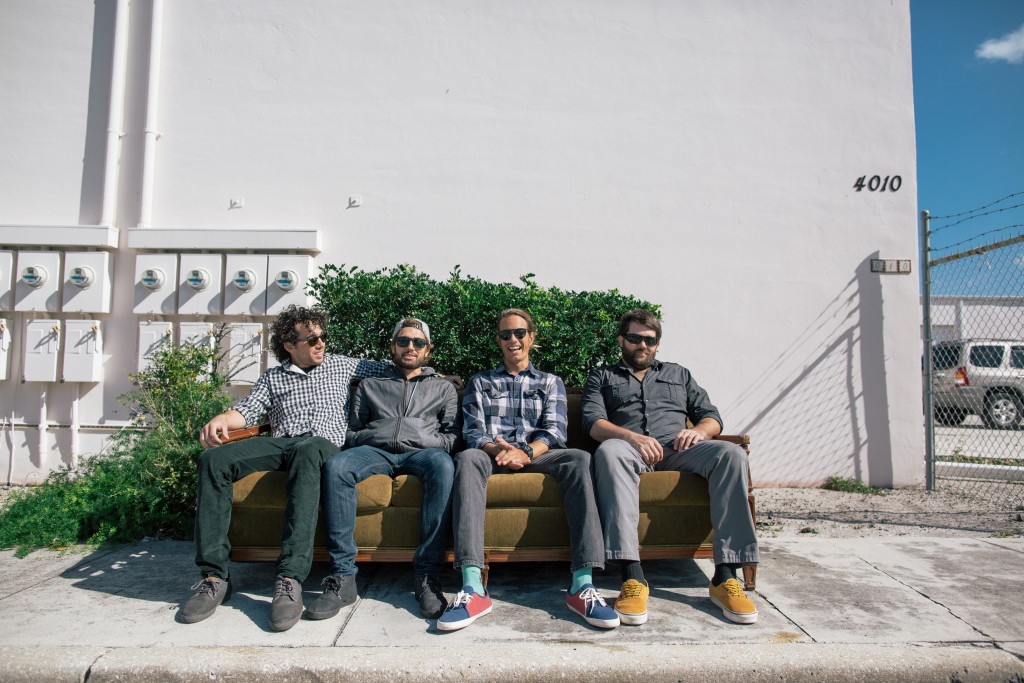 Taking a nod from the greats before them, Roots Shakedown have also made the extra effort to support their hometown. The recent Corey Jones tragedy was a shocking blow to the reggae community that brought everyone together in solidarity. Chris Cope was actually with Corey that night, playing keys alongside the Future Prezidents drummer during what would tragically be his final gig. Roots Shakedown played two Corey Jones benefit concerts, helping to add to the sentiment for justice across the board in the SoFla reggae world, with Brett adding that he "hopes the right thing is done."
While South Florida has their heart, Roots Shakedown always has room for more. They have toured the entire state multiple times and only plan to take things way further in 2016. Currently, the crew is taking it down a notch when it comes to rampant bar gigs to focus on bigger shows and new tracks.
The guys took some time to record a full length album with local music hero, Surfer Blood guitarist and owner of Shade Tree Studios, Mikey McCleary. Look out for a major album release party in the coming months, followed by a national tour sure to solidify their fan base and provide them with more chances to jam out and give back. Even with huge plans for the future, we have a funny feeling Roots Shakedown won't be hard to track down, on the stage or on the water, any time soon.