What does this detour mean for local businesses?
Photos by Yaroslav Concepcion
We've all been dreading the US-1 bridge closure, regardless of whether we live in Tequesta, Jupiter or on Mars. It's mainly because of the northbound view of the Jupiter lighthouse — we're guilty of posting that Instagram story once or twice — but also because of the congestion it's projected to cause. Your commute will get longer, and you may even be less inclined to frequent places that you used to because of their location. What does this mean for our favorite local businesses that happen to be near the construction? We talked to a few of them to get their thoughts. The takeaway? Continue to support local, even if that means hitting every red light and the drawbridge. They deserve it.
Drew Thompson, Soul Rebel
"We certainly aren't thrilled about the closure, but often times there's only so much we as individuals can control. We, as a small business, have been tested time after time, and I think it's important to reflect on that. We've maintained calm through it all and controlled what we could: coming out on top in the end. This will 100% affect our foot traffic, especially from our Tequesta regulars, but I'm hopeful that through our consistent actions day in and day out we have continued to earn their loyalty and support throughout this inconvenience.
Gift cards are always helpful! Additionally, our new menu was curated to be very conducive for deliveries, which will also be an option to help both the business and our guests through this time. Lastly, we're always willing to cater events or execute any larger orders with the proper time to plan accordingly. More than anything, we hope our regulars are able to remain patient and safe, continuing to support in person, as we love to see their smiling faces!"
201 US-1 suite c-5b, Jupiter
@besoulrebel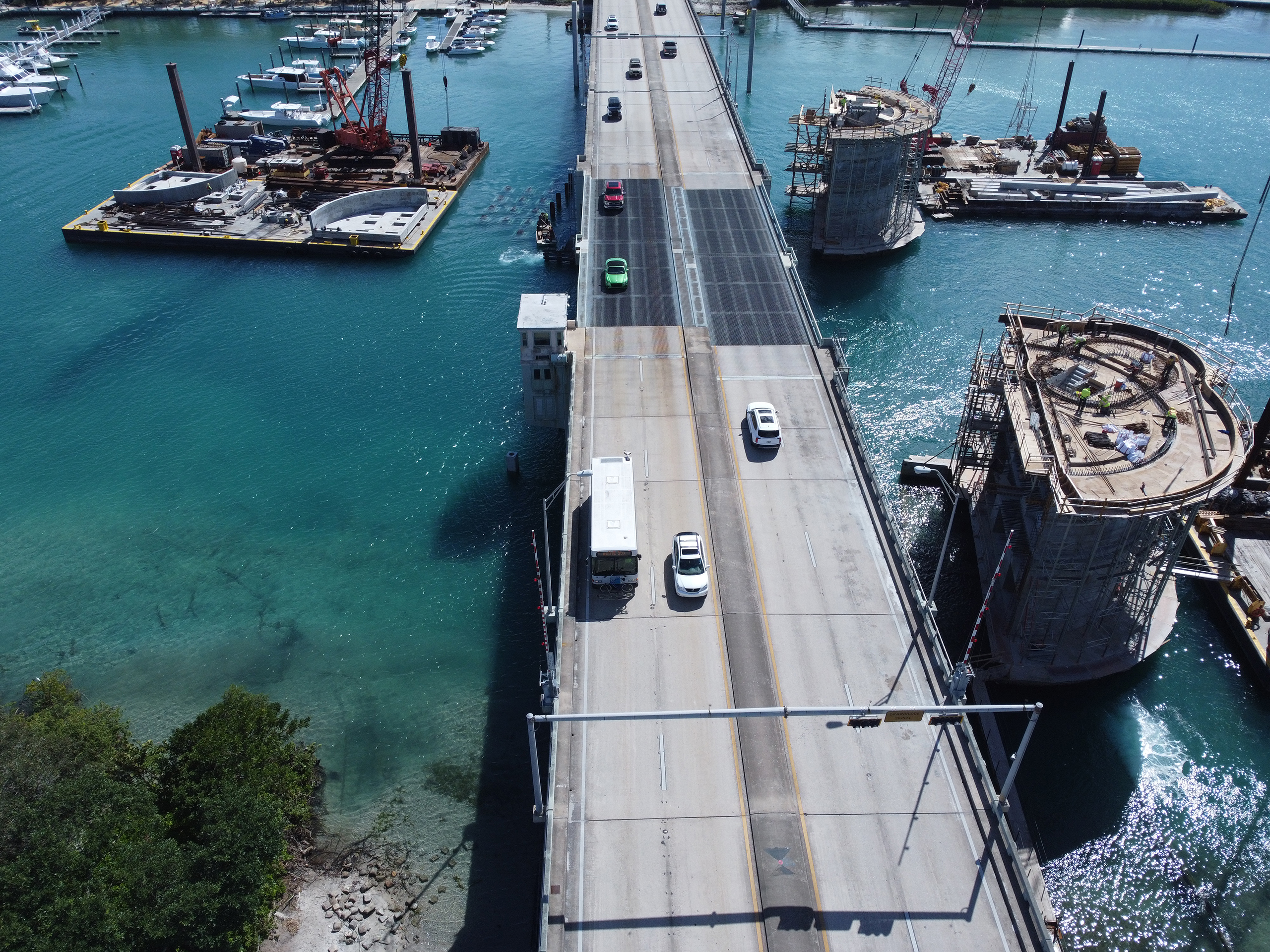 Matt Arensman, Blueline Surf and Paddle Co.
"Like any major construction project that affects the flow of your town's heart, it's going to be a pain. Most of our employees will have a big shift in their normal day to day commute and regular and local customers coming from the north will be the most effected by the closure. But, like a hurricane, we're all in it together and just hope it passes fast and isn't as bad as expected. At the end of the day, the party must go on."
997 N Hwy A1A, Jupiter
@bluelinesurf_paddleco
Mary Raboni, Little Moir's Food Shack
"We are unsure how the bridge closure will affect Food Shack, so we are preparing for the worst but hopeful for the best. We have a lot of customers that come from Tequesta, Hobe Sound, Stuart and Jensen Beach, so we hope the closure won't deter them from coming to the restaurant. We've been talking to customers and a lot of them are saying the bridge closure won't keep them away from us. We will be doing a promotion during the months of April and May where we will be handing out "Shack Cash." Our guests will get back 10% of their bill in Shack Cash to spend at a later date. The Shack Cash will only be good at Food Shack. We've done a promotion like this in the past and it was very successful."
103 US-1 D3, Jupiter
@littlemoirsfoodshack