Lake Worth's First Brewery Is Off To The Races
By Darien Davies
Mathews Brewing Company is the brain child of David Mathews and, at the risk of sounding like Hannibal Lecter, it tastes delicious. Mathews is a professional civil engineer turned brew master and brewery owner, and has a dedicated passion for perfecting the craft of a good craft brew.
Mathews's future as a brew master innocently began one morning before work when he was eating breakfast and watching TV. He stumbled upon the Sam Adams LongShot American Homebrew Contest and watched two Florida home brewers win, and was instantly hooked.
"They were showing you how to brew beer at home," said Mathews, owner of Mathews Brewing Company in Lake Worth, Fla. "Immediately, I decided I'd like to try that." At that time, which was back in the early '90s, Mathews said the only non-mainstream beers out there were mainly Sierra Nevada Pale Ale and Pete's Wicked Ale. So, he fingered through the Yellowpages, found a homebrew shop in West Palm Beach, shelled out enough green to create a brewery in his garage, and never looked back.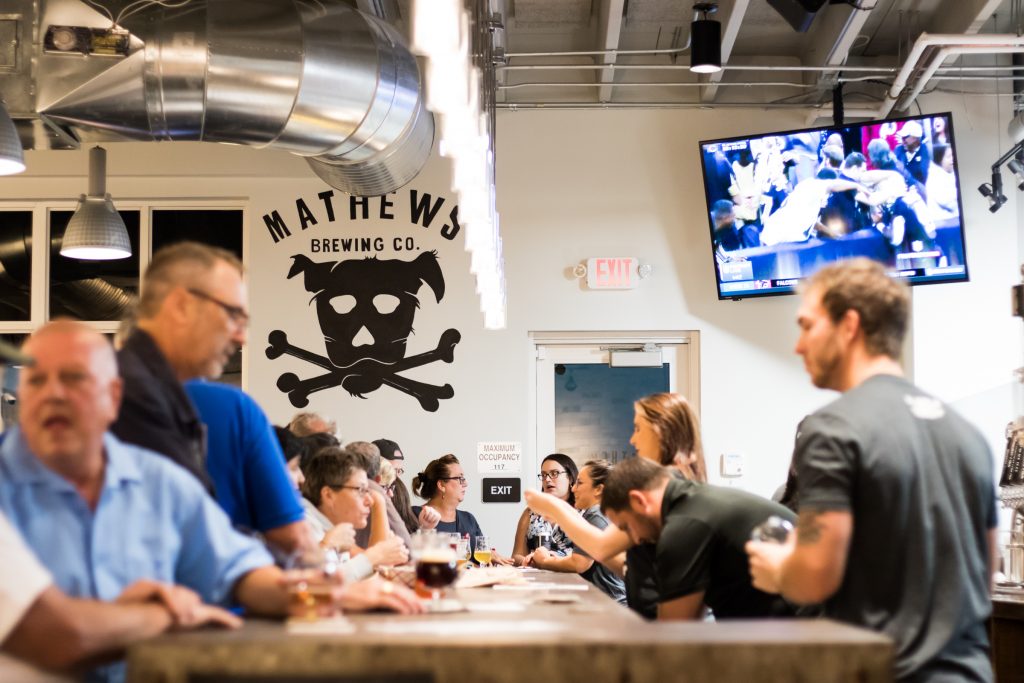 "A couple of guys in the Palm Beach Draftsmen Homebrew Club showed me how to brew with all grain, and then it was over," Mathews said. "I started entering a bunch of contests, won a bunch of medals, and just kept going." He spent about 20 years home brewing before he took the big leap and sold his engineering business.
Today, he is proud to have his own independent brewery, and you can certainly tell. In addition to dreaming of and creating each beer recipe, he's put incredible detail into the environment in which you enjoy it. The entire indoor tap room is air conditioned, and there is an outdoor Beer Garden with a stage for live music and a huge covered patio with plenty of seating for you and your four legged friends. He even purchased two lots just steps from the front door so you don't have to hassle with parking, and provides a food truck Wednesday through Sunday so can enjoy some bites with your pints. There's also complimentary valet parking Thursday through Saturday for your regal pleasure.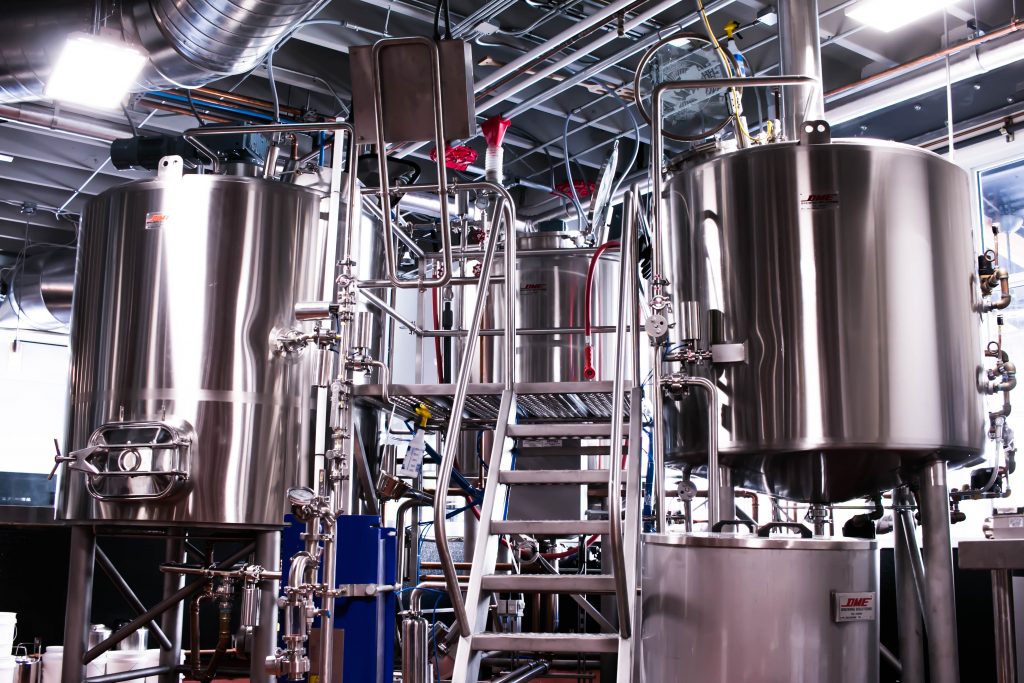 "A lot of my life is in here," Mathews said. "I wanted to do things people haven't done in South Florida. I think our beer is different because I'm still a home brewer at heart, or a 'soul brewer.'" He even used his original brew dog, Dakota, as his logo.
The quality of the beer is his top priority and he unsympathetically states, we "don't rush the beers – the beers tell us when they're ready." He brews all beers to style, meaning that the Black Metallic Stout is made with ingredients from Ireland/Great Britain, and he spares no expense to achieve authentic quality. Each pint of beer drools with unique flavor and it's easy to appreciate the love behind it.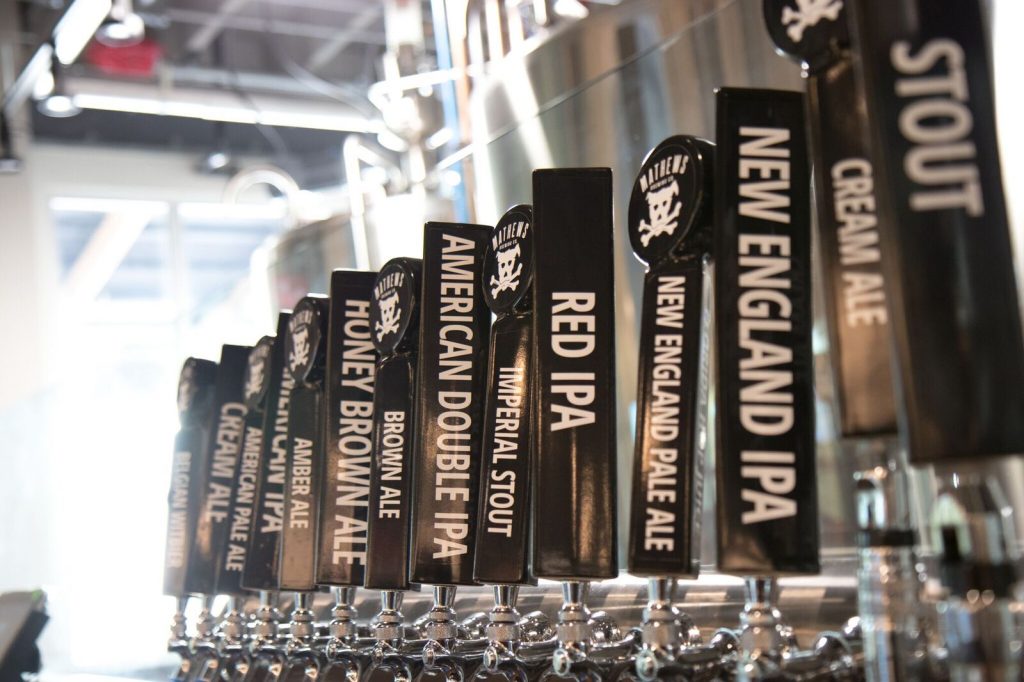 His first recipe as a home brewer was an English Pale Ale, but some of his current favorite beers on tap are the New England Style Florida Haze, Radius, Florida Hop Juice, and the Junk Yard Dog Brown Ale. He has big plans for the future and is looking forward to brewing up a Kettle Sour and Milkshake IPA, and just had some Jack Daniels whiskey barrels delivered where he plans to age a special beer for a year (count me in).
Because his brewery is something out of a space magazine, he is able to manage all parts of the brewery process. "Temperature is a big part of the brewing process," Mathews said. "We control it to a gnat's ass with an automated computer program."
He has a reverse osmosis system that he uses to produce the water for the brewery. He also has a DME Brewing Solutions system that is 100 percent computer operated and is the "brains of the system."
A self-proclaimed "music guy" and lover of science fiction, he named all of his tanks after bands (Weezer, Green Day, Nirvana, etc.), and commissioned an artist to paint a huge mural of the Silver Surfer inside the tap room. "I want people to have fun here," Mathews said.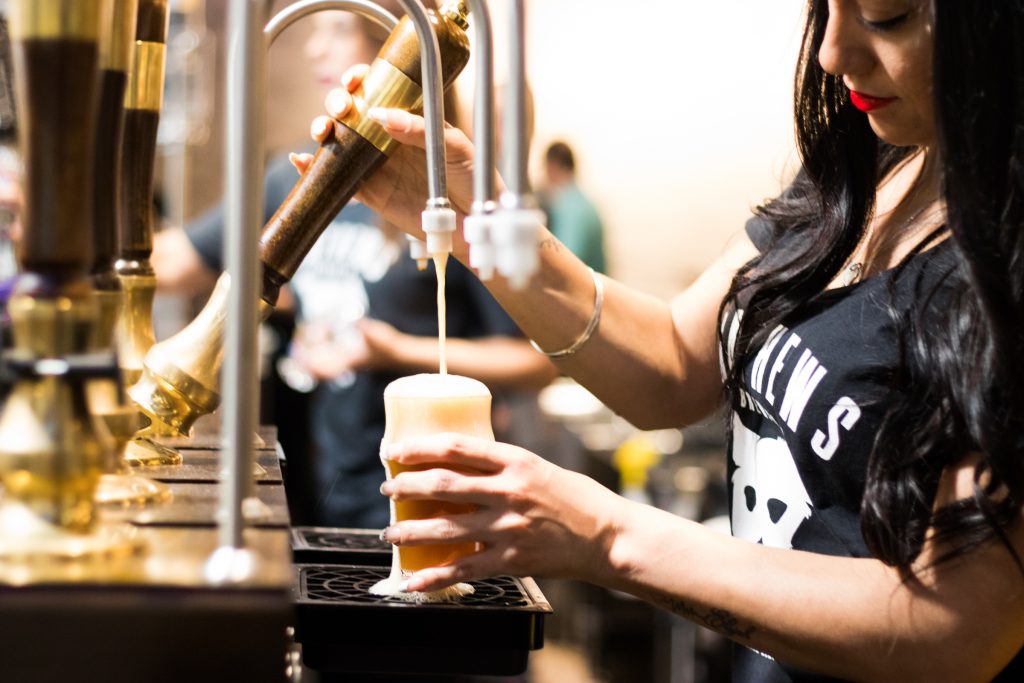 So come in, order a pint, and relax. He loves to see people enjoying his beer and having a good time. Just make sure you finish your beer (or else).
"I'm all for trying crazy stuff," said Mathews. "I'm ready to push the envelope. This is it. I love brewing."
And good thing he does. He forced himself to visit basically every brewery in Tampa (his hometown) and South Florida (tough life), and found something he couldn't shake in Pompano. He met with Adam from Bangin Banjo Brewing to look at their brewery system and was surprised at that time to find their No. 1 seller was a Cream Ale.
Mathews went back to his brewery and whipped up the recipe for his Sweet Emotion Cream Ale in about an hour. Not only was it their No. 1 seller (Florida Hop Juice and Florida Haze has since taken the No 1. spot), it also nabbed him the 2018 Best Florida Beer Contest Bronze Medal.
"At the time I made the recipe, I had only drank a handful of cream ales, but after the beer was brewed, I probably drank enough cream ale for a lifetime in one month," said Mathews. Mathews Brewing Company also picked up another 2018 Best Florida Beer Contest Silver Medal for his White Goblin Belgian Witbier.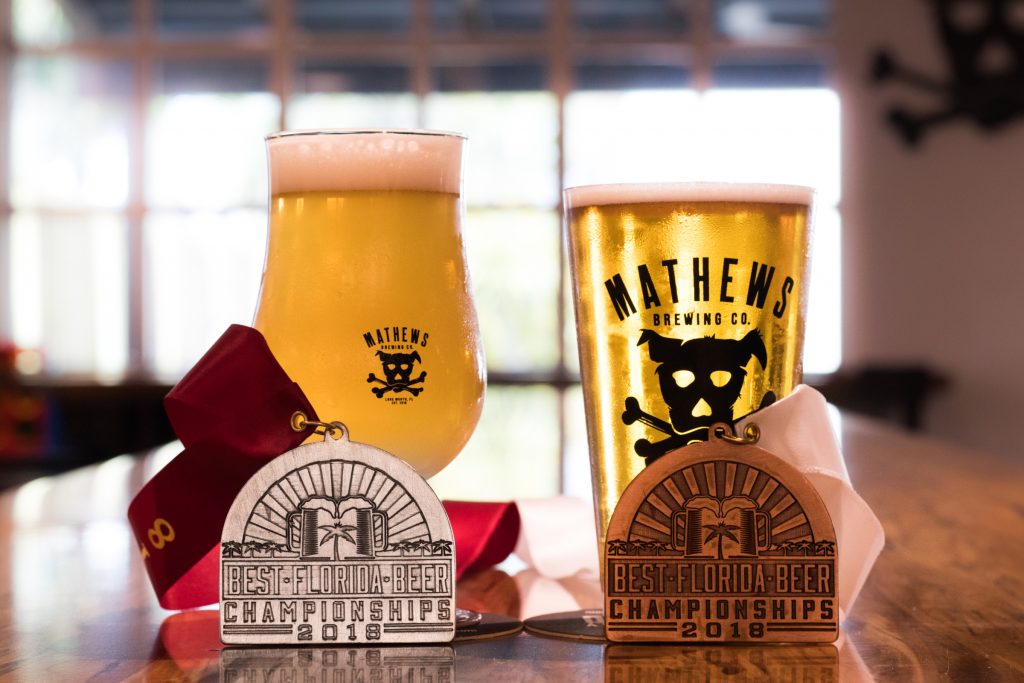 "This is a lifestyle. You live it and breathe it," said Mathews. "If I don't want to drink it, I don't serve it. I have a passion for brewing the best beers we can make."
Another portion of his hobby is to brew beer the traditional way, which is why he's so drawn to cask ales. "Cask ale is always the first beer I try if a brewery has it on tap," said Mathews. He usually has two to four cask beers on tap at any time, and proudly serves his Florida Cask Ales via the natural carbonation process.
In addition to having food trucks and a massive beer list for your gullet's complete pleasure, they also feature great specials throughout the week and live music every weekend with rotating bands.
Mathews is also powering full steam ahead with canning and distributing, which isn't surprising when you take into account his drive and dedication to the nectar of the gods. He recently signed a distribution contract with Gold Coast Beverage Distributors, so be on the lookout.
So after all of this, what's next?
"We are just trying to get our beers in as many restaurants, bars and stores in the Palm Beach County area," Mathews said. "We will start with our Accelerate IPA, White Goblin Belgian Witbeer, Florida Hop Juice and Florida Haze." Obviously, he hopes you enjoy.
Oh, and FYI, the Wi-Fi password is budsucks.
130 South H Street, Lake Worth