Everything You Need to Know About FAU Football This Season
by Aaron Gray
Two important eras will come to an end for the Florida Atlantic University football team when the Owls take the field this season.
FAU's opener at home on Saturday, August 27 against Charlotte marked the beginning of its final year competing within Conference USA as the entire athletics program will be moving to the American Athletic Conference in July 2023.
Starting quarterback N'Kosi Perry will also be enjoying his swan song as he is set to end a six-year collegiate playing career that started at the University of Miami and will eventually close in Boca Raton.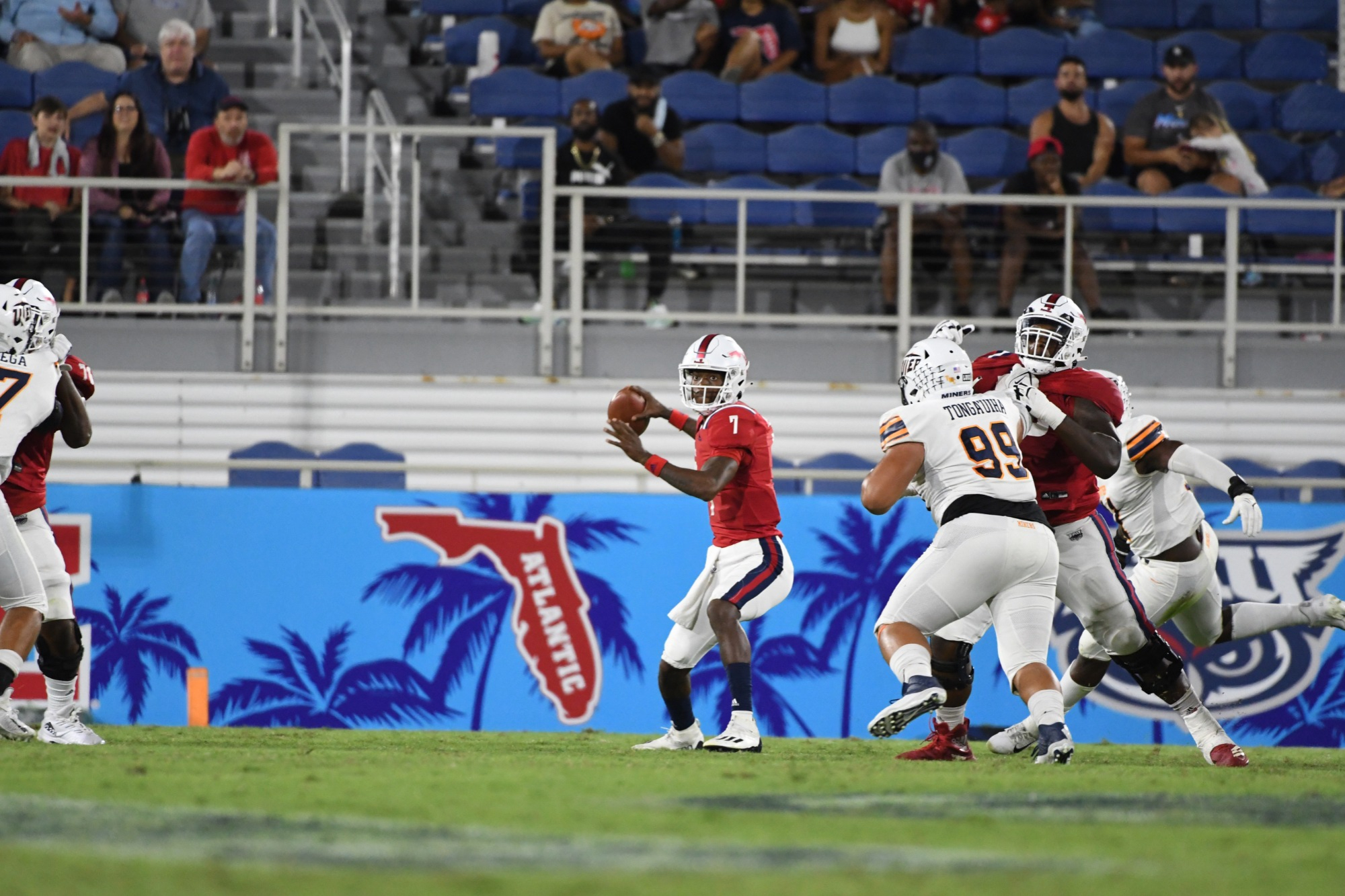 The Owls would like to finish off both eras in style while celebrating a bowl game appearance later this Fall.
But, before anyone can even think about the postseason, FAU has spent the past few weeks prepping for the season during what has been a strenuous training camp in the summer heat.
"I'm just excited by the growth and watching these guys develop," said Owls coach Willie Taggart, who is in his third year at the helm after previous stints at Florida State University and Oregon. "We've played a lot of guys when they were young and because of that COVID year, they're still young. So, these young guys got some good experience then and we think that's going to pay dividends for us now. I've already seen that during this camp."
One player Willie doesn't have to worry about as far as experience goes is N'Kosi, who led the offense to a 5-7 campaign last season and will get the ball again in 2022.
"[N'Kosi] is a lot better than last year, and I thought he wasn't bad last year," Willie said Friday from the team's on-campus practice field.
Willie recruited N'Kosi to join the program as a transfer last summer after he spent the previous four years with the Hurricanes.
"I think N'Kosi now having some more weapons and having a whole year here, you will see the comfortability and you will see how he is handling every rep. He has put in the work, too," Willie said.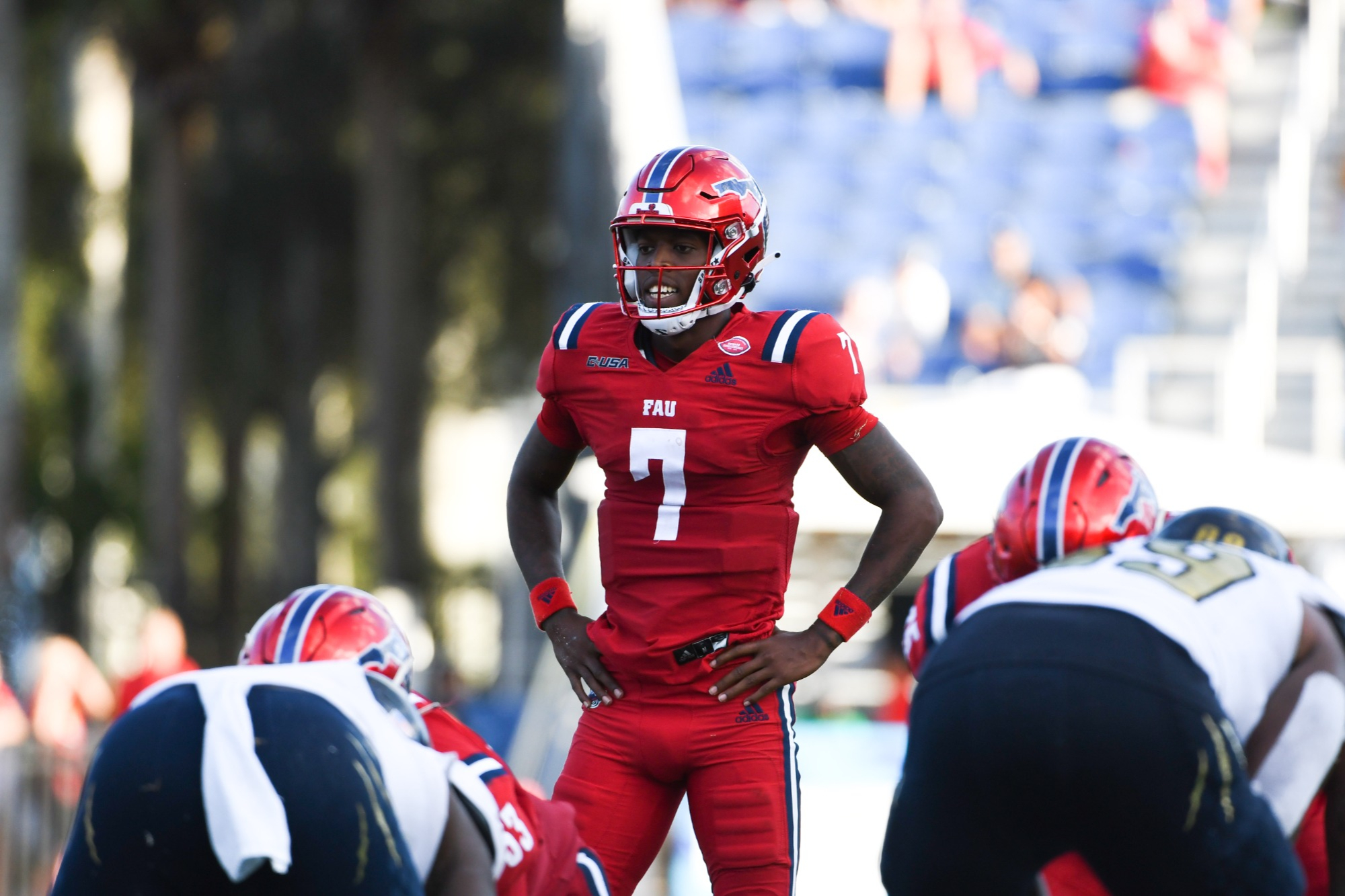 Willie praised N'Kosi, a former Ocala Vanguard standout, for his commitment in the months leading up to training camp, saying, "That young man was in the office all offseason, not by himself but with a receiver."
The Owls' leading wideout from last year, LaJohntay Wester, along with the explosive Je'Quan Burton will be among N'Kosi's top targets in 2022. The signal-caller should also benefit from a stacked offensive line that returns four starters, not including Brendan Bordner, who transferred to FAU from Rutgers and will protect N'Kosi's weak side.
"This is my last season of college, but to me, this is my most important year because prior, it was my first year of where I started from the first game to the very last," said N'Kosi, who threw for close to 2,800 yards with 20 touchdowns during his first season under center for the Owls. "Now I just want to show that I am capable of doing that again, but at a higher and more successful rate. We're going to win games this year. That's all we're focusing on."
On the other side of the ball, the FAU defense will feature a heady linebacking corps led by veteran Eddie Williams and sophomore Chris Jones. Big-time transfers Morven Joseph (Tennessee) and Jamie Pettway (Missouri) will also bring a spark.
A much-improved defensive line will rely on Jaylen Joyner, who had four sacks last season, to wreak havoc coming off the edge.
Teja Young will anchor a secondary that has some holes to fill as cornerback Zyon Gilbert is now a rookie for the New York Giants. Look for junior Romain "Smoke" Mungin to also make noise.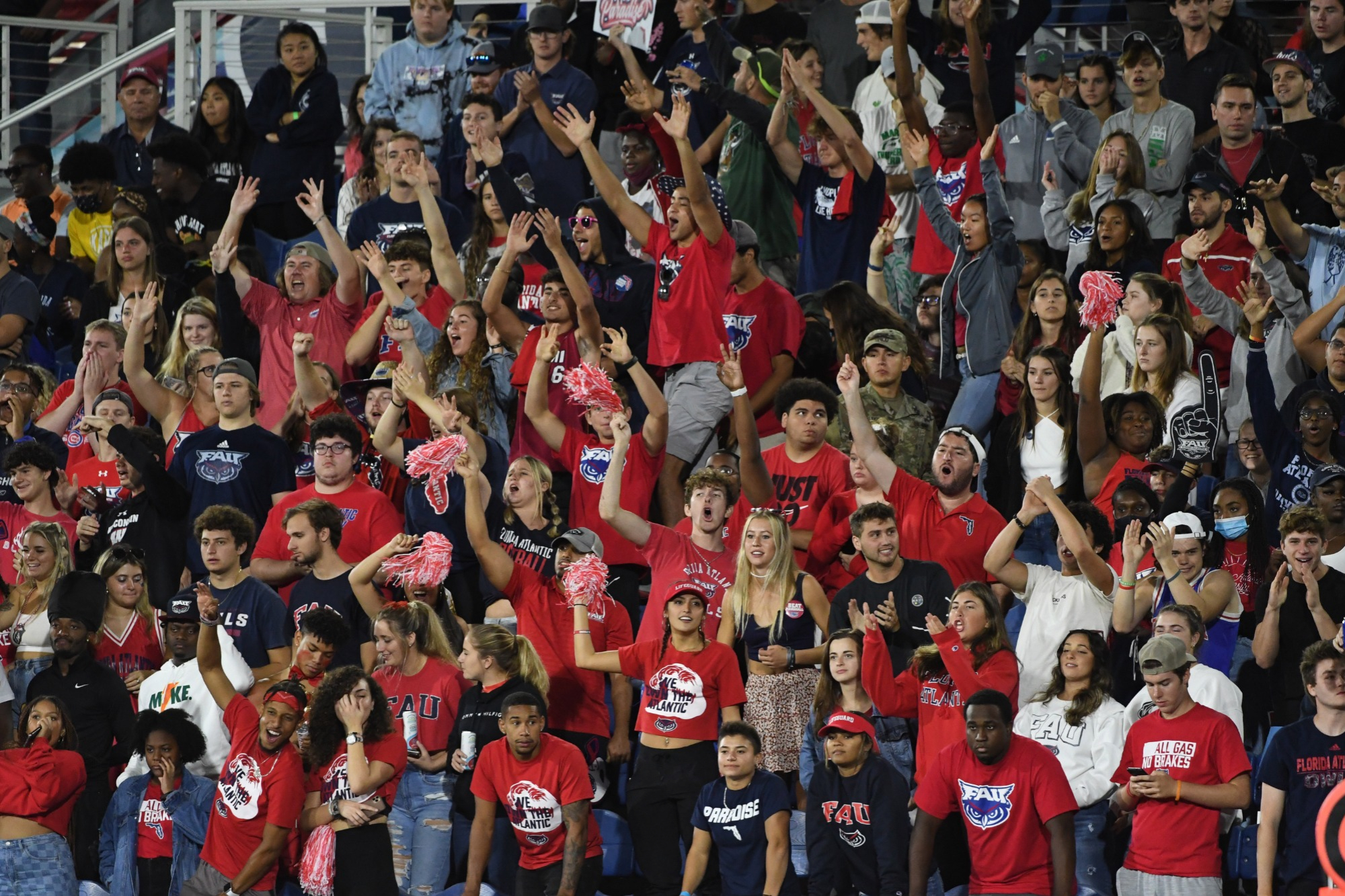 "I'm hearing at training camp that Smoke is a lot more vocal than he's been before," Willie said. "It's all maturity. A lot of these guys are older now and a lot of them are in Year 3 so those things are supposed to happen."
Willie is also in his third year with the program. The high watermark for success was set before he arrived in Boca Raton after his predecessor, Lane Kiffin, led the Owls to two Conference USA championships in 2017 and 2019.
"I think this year fans will get to see a more aggressive defense along with an offense that will be exciting and will play more consistently," Willie said. "We're going to score some points."
Check out a throwback to FAU football: here