Now Serving Cold-Pressed Love in Stuart
By Darien Davies
Photos: Greg Panas
Count your lucky star fruits because Modern Juice Company has just opened their newest and second location in Stuart, and you're invited. If you don't yet know, Modern Juice Company is notorious for producing and offering some of the best tasting cold-pressed juices, smoothies and blended acai bowls for your gullet's and waist line's pleasure, and now you have two locations to indulge.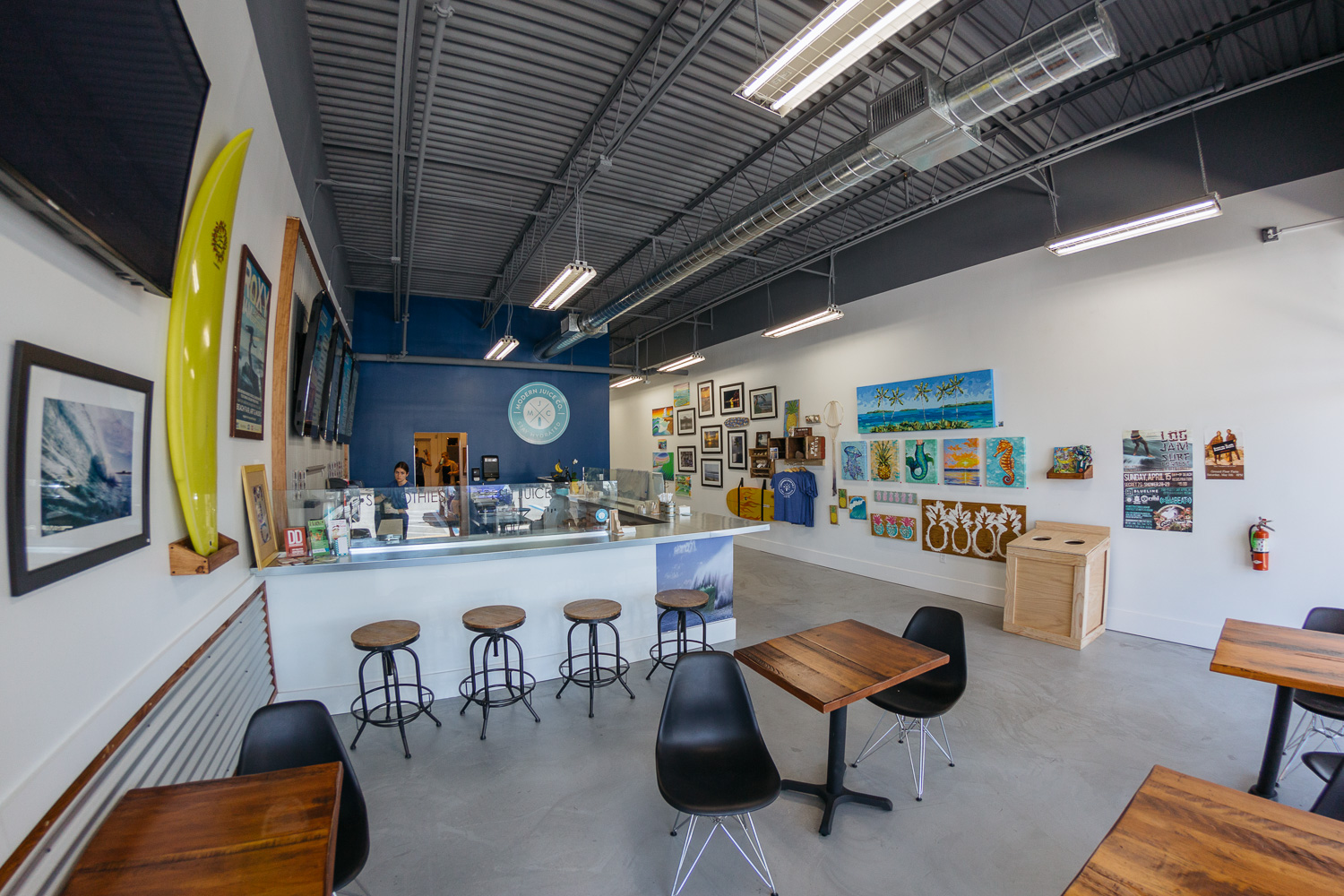 Modern Juice Company has been making fruits and vegetables taste great since 2014 in their original location in Jupiter, and the menu is extensive. The cold bowls include the Florida Bowl, made with acai, orange juice, pineapple, honey, granola and fruit, and the Citrus Sunrise, made with pitaya, orange juice, pineapple, fruit and honey, are refreshing and delicious. For a little sip of heaven, enjoy the Sunshine Punch juice, made with carrot, apple, pineapple, orange and ginger, or the Citrus Greens smoothie, made with spinach, pineapple, banana, orange juice and honey. Whatever you fancy, they've got you covered.
"I'm excited to get to this phase of growth for our company," said Jon Sullivan, founder of Modern Juice Company. "What started off as a simple passion project has blossomed into a growing company with more fans than we could have imagined…you can't ask for much more than that. We're just grateful that people are so receptive to our style and approach to juicing and smoothies."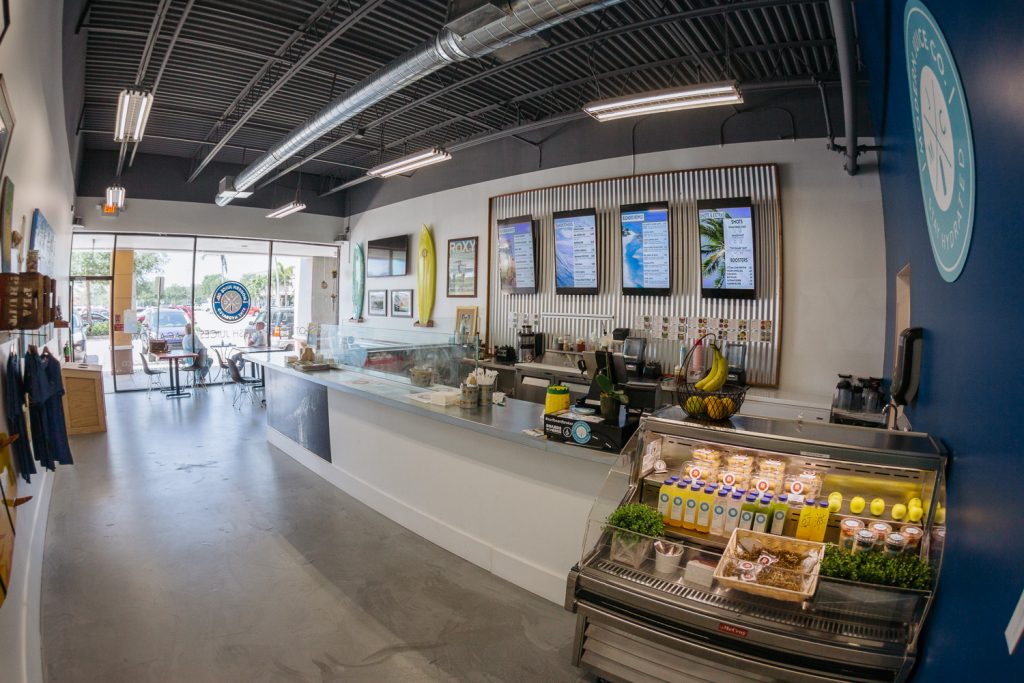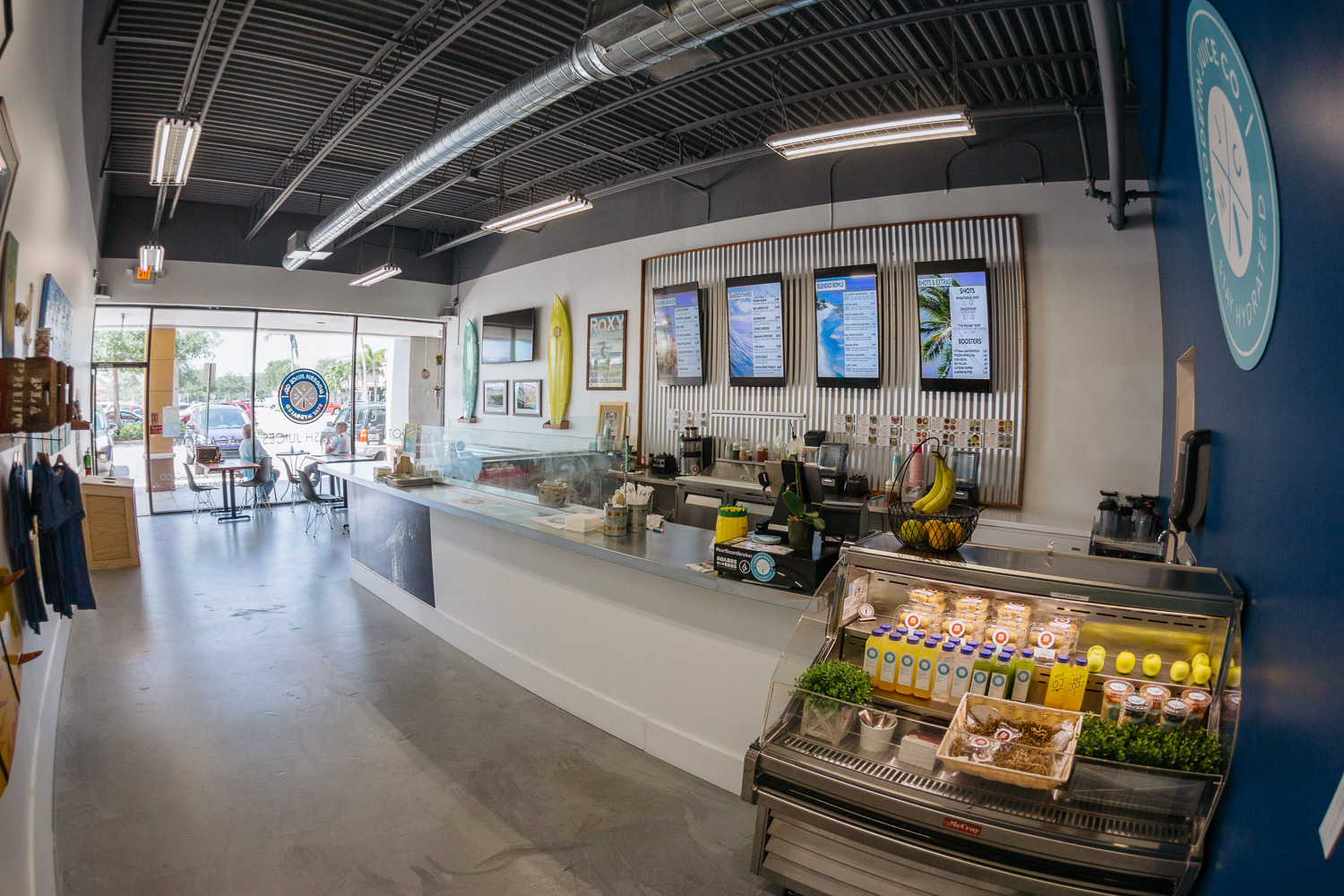 You can also feel good knowing that they are a very health- and community-conscious company. Their mission is to eliminate the impact of refined sugars and product fillers used in conventional, big chain smoothies and bowls, which is easy to do when they serve made-to-order juices, smoothies and bowls with the finest and freshest ingredients.
The new location is in the Stuart Centre at 2325 S.E. Federal Highway in Stuart. Make sure you follow their Instagram account @mjcstuart or visit their website at modernjuiceco.com so you can stay up to date on all of their happenings and offerings. Or, feel free to give them a ring at (772) 291-2640 if you need some good conversation. They are open seven days a week from 7 a.m. to 6 p.m. and call-ahead orders are welcome. If you don't have time for a post-yoga pit stop, delivery is available through chowcab.com or Delivery Dudes.
Fuel up, fuel often, and hopefully there will be a third location opening soon. Kale yeah.