Good Time Reggae Group Releases New Record, Friends & Enemies
by David Rolland
Above Image by Chelsea Erwin
If you're feeling down in the dumps we make sure you have a good time," is how Mick Swigert described his band Spred the Dub's tagline of Good Time Reggae moments before they took the stage for their weekly Sunday night acoustic show at E.R. Bradley's Saloon. It's their fourth show in four nights up and down South Florida. What would be a busy weekend for many local bands, Swigert says was business as usual for Spred the Dub.
The reggae band started out a decade ago at an open mic night at Boca's The Funky Buddha. "It was back when it was just a hookah bar. Random people would show up with their guitars and we'd play reggae music. It was something we did for fun. We all had other bands. But after a while we decided to take it seriously and write an album of original songs."
Over the last decade their musical influences have evolved as they dug deeper into the history of reggae, Swigert explained. "When we started it was roots reggae. It was real slow and steady. In recent years we've been digging into older ska like Desmond Dekker and finding the American soul influence in it. We've gotten faster and it helps audiences connect to us more."
The newest record Friends & Enemies found the six members which besides singer/guitarist Swigert, include bassist Kevin Johnson, trombonist Sam Szpendyk, drummer Ryan Cross, guitarist Hunter Hutchings, Markis Hernandez on sax, and Elijah Gee on keys, writing their songs in the middle of nowhere. "We were on a lake in the woods in Georgia. We were the only house within 15 miles. We made sure there were no distractions, so we locked ourselves in with 15 bottles of Jameson." Beyond that weekend being productive with six songs coming out of it, the band lost a lot of collective brain cells. "We woke up one morning to find one of us, I won't say who, outside in his underwear in 20 degree weather looking at all the leaves frosted over."
After the band was checked for frostbite they went to Pompano's Power Station studio to record the six song album which is now available for download and will hopefully soon be pressed for vinyl. It will be the beginning of a productive cycle where the band will aim to put out a new album every six months.
Staying close to their South Florida roots has always been crucial to the band's success says the Boynton Beach native Swigert. "We're so close to the islands. Every member of Spred the Dub has been to the islands ten times or more. We consider ourselves part of the Caribbean. Being raised by the beach you're always around people who love reggae."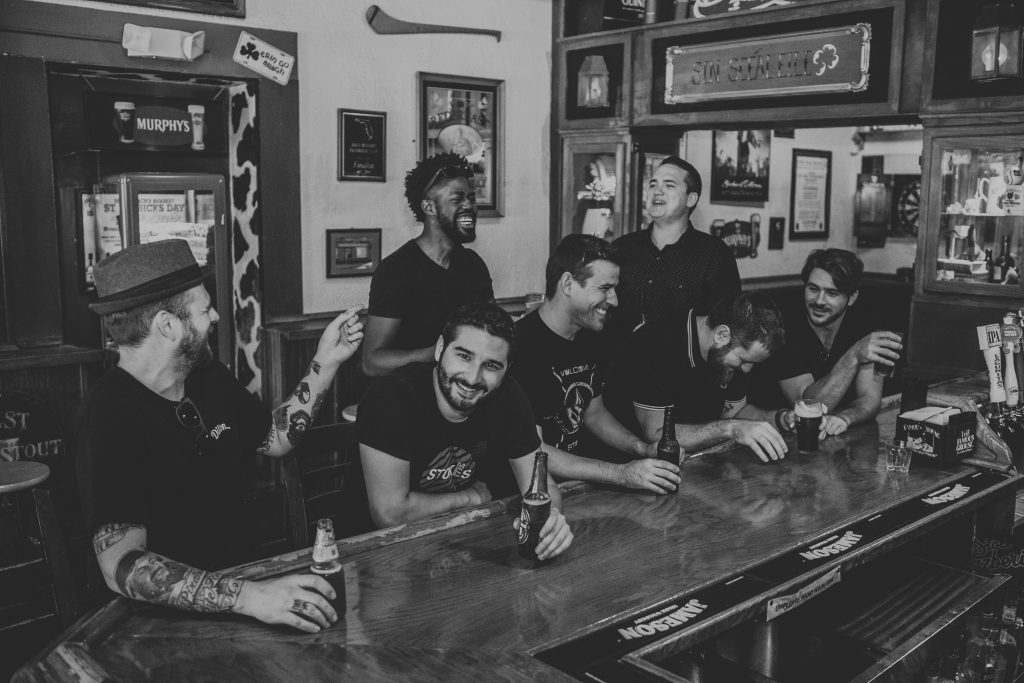 They are hoping for 2018 to be the year where they think globally. They've been invited to play BoomTown Fair in the UK for the second time this August from which they will depart on their first ever European tour. "That festival was so cool. They turn three square miles into its own city where they have their own Chinatown, their own Western town. I'd never seen anything like it."
During their last appearance they found themselves jamming in front of 55,000 people which required a slightly different approach than when they play a local club like Voltaire. "When we play a smaller room, we read the crowd and that's how we pick what the next song will be. At a festival you have to be prepared and have a set list so you really get on point. You also can't drink so much," he laughed.
Instead they'll save the drinking for the songwriting.