South Florida's kingdom of folk is being rocked
Words by Dana Krangel
Photos: Alexis Lawson
There aren't a lot of things that permeate cultures. Variables that for a brief moment, equalize all groups while bringing together friends and strangers. I know what you are thinking and no, we aren't talking sandwiches. We are talking about music, the great equalizer. Music permeates cultures. It brings people together. It changes overtime. It is not between two pieces of bread, but it does stay in your gut. And it's exactly what brought the Gravel Kings together.
Formed out of Fort Pierce, FL, the Gravel Kings are going places, literally and metaphorically. This four-piece indie folk act has hit a sweet spot in the increasingly Americana-influenced South Florida music scene. And while they have been strumming out sweet original jams for two years, these scruffy, flannelled fellows haven't always been bluegrass musicians.
Banjo player Joey Johnson and Zack Jones on vocals and guitar have been writing music together since middle school and have "gone through a lot of bands together," says Jones. But those early incarnations didn't involve banjos and dobros. Jones and Johnson were in a hardcore band, satisfying their need to create while folding into a scene that was readily established.
It was the sheer existence of music that brought them together. The great non-sandwich connection method had worked its magic once again. When the two reconnected more recently at Johnson's wedding, they naturally started talking music. But it was time for a change. This time around, they opted for an indie/folk/pop sound that would take their songwriting to new heights.
Jones says that he and Johnson "have always had a love for good, catchy music," and so that's exactly what they set out to create with Gravel Kings. They found themselves a drummer and a bass player, and boom; you've got yourself a band. And a pretty good one at that.
Soon came a Kickstarter campaign, a self-titled EP, a touring schedule, a record deal and a pretty sweet reputation for putting on a killer show. After a successful run of gigs and jams, these Florida-grown boys are ready for what's next. Signed to West Palm Beach label Decades Records and ready to release a full-length album, Gravel Kings have the tunes it takes to keep people listening and the right team at their side to support them along the way.
As for the massive jump to a folky sound, it's no secret that the Gravel Kings aren't alone in taking on a more string-based approach to music. When asked why he thinks that down home sound is seeing a resurgence, Jones says "I think that the market is too saturated with electronic music. Even most of your indie bands have a lot of electronic noise, sound sampling and pedal boards. There are so many effects. I think maybe that's why there are a lot of people picking up the acoustic guitar and the banjo and the mandolin right now. Maybe it's time to take a step back. Music came from somewhere and it certainly wasn't a computer."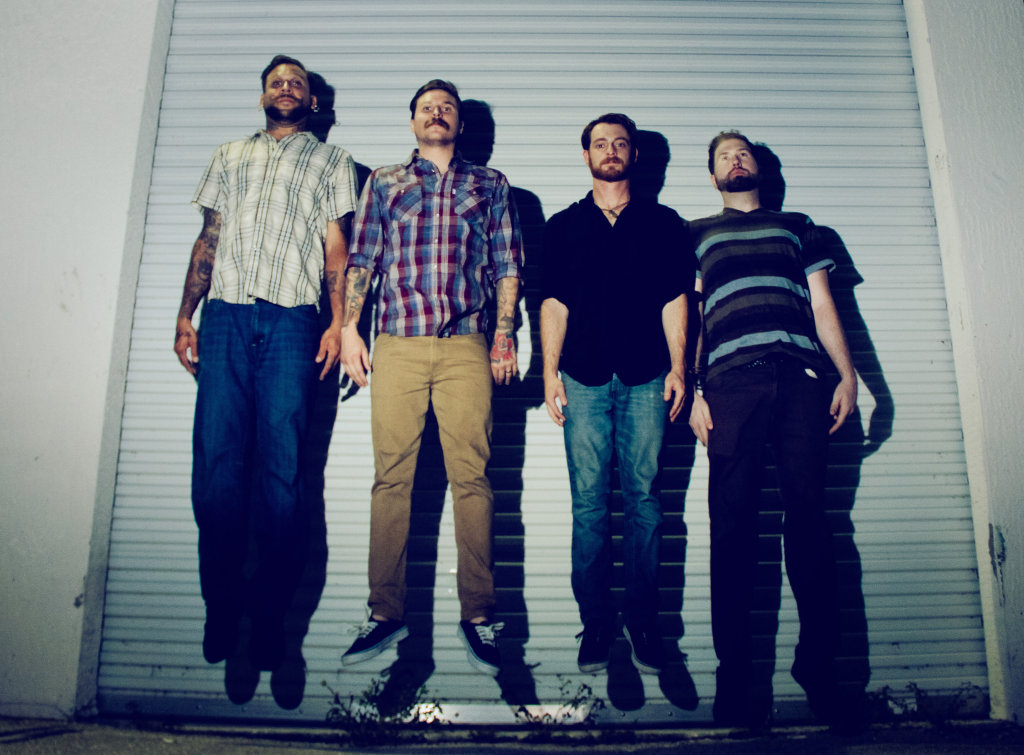 With the first EP lacking sound effects and still getting a solid amount of spins, Gravel Kings quickly decided to do something that most bands wait for, or maybe only dream of. They wanted to tour. They made a point to travel around Florida and sharing their music, and maybe a little something extra. When asked why they like the road, Jones says "Everyone in the band are like best friends and we really try our best to budget our tour more like a vacation. We like to try a new restaurant and venture out in the city throughout the day. I think that's our main motivation– we love to travel. Being able to play a show that night is the icing on the cake."
Over the past year, Gravel Kings have been working on writing and recording their upcoming full length album Arrows and Maps, slated for a late September release. A year is a long time and they are open about how the process took longer than expected as they hit a few bumps in the road. A health scare on Jones' part and the death of a close friend slowed down the progression and made everyone stop and think. In the end, that means more emotion was put into Arrows and Maps, and especially more heart.
Signing on with Decades Records to release Arrows and Maps meant something to the band. "For us, it's huge," says Jones. "It was a big accomplishment because when we knew we were working with a label that was going to try their hardest to put [the record] out, we immediately pushed ourselves. We really have to work hard to make this record something because now, it's not just make us proud, but to make the people we are working with proud and everyone that enjoys listening to our music really excited." Johnson chimed in about how Decades Records has provided them with a sense of comfort saying "We feel at home."
Gravel Kings plan on using Arrows and Maps as a jumping off point for the next phase of their evolving career. After the album comes out is when the real fun begins. They want to release a music video and continue on their vacation-inspired touring dates, with a potential northeast tour in the works.
Through ups and downs and discovery of sounds, Gravel Kings have emerged as a folk force. They have South Florida's ear and are looking towards the future. An incredible transition from hardcore beginnings, Gravel King's folk sound still has a punk attitude and an electric live performance. They are known as that folk band that can hang with the rockers, and that's no surprise considering their past musical lives.
A lot has happened to get to this point, and Jones knows just how special this new chapter is. "It didn't happen right away," says Jones. "We progressively noticed people are really into this music. It's not just one of those bands that we did in the past." And for that, we are thankful.