Spinning That Ass, Over and Over
By Darien Davies
Photos: Ryan Noeker
Regardless if you like to tap the drums, slap the bass, or stroke the chords, Artikal Sound System will get you moving in all the right places. The team of multi-faceted musicians blends unique harmonies and mellow melodies with a fat ounce of reggae funk.
While the band has been around since 2012, it's safe to say that they're higher in their band-ism now more than ever. Fabian Acuña (bass) and Chris Montague (guitar) were the original dynamic duo 10 years ago in their college days, and have seen a few albums and band members come and go. They both live, eat and breathe music, and stopping was not an option. So, with the addition of Logan Rex (lead singer), Chris Cope (keyboard) and Adam Kampf (drums), their family is now rolled tight and is in it for the long haul.
"It's like anything, it happens over time," Chris Montague said. "People come and go. But we've arrived at a really solid formation, and it's working well because we vibe well." If you ask them, they say they blend roots and modern sounds under smooth female vocals, and put their efforts toward bringing love, good vibes and a dancing mood wherever they go. They've successfully united American, Jamaican and Hispanic reggae culture and have brought it to venues small and large, nationally and internationally. They've shared the stage with mega reggae artists including Pepper, Dirty Heads, Steel Pulse, The Wailers, and more, and have even collaborated with The Abbysinians, Apple Gabriel of Israel Vibration, and Biggz General, who has Marley blood running through him.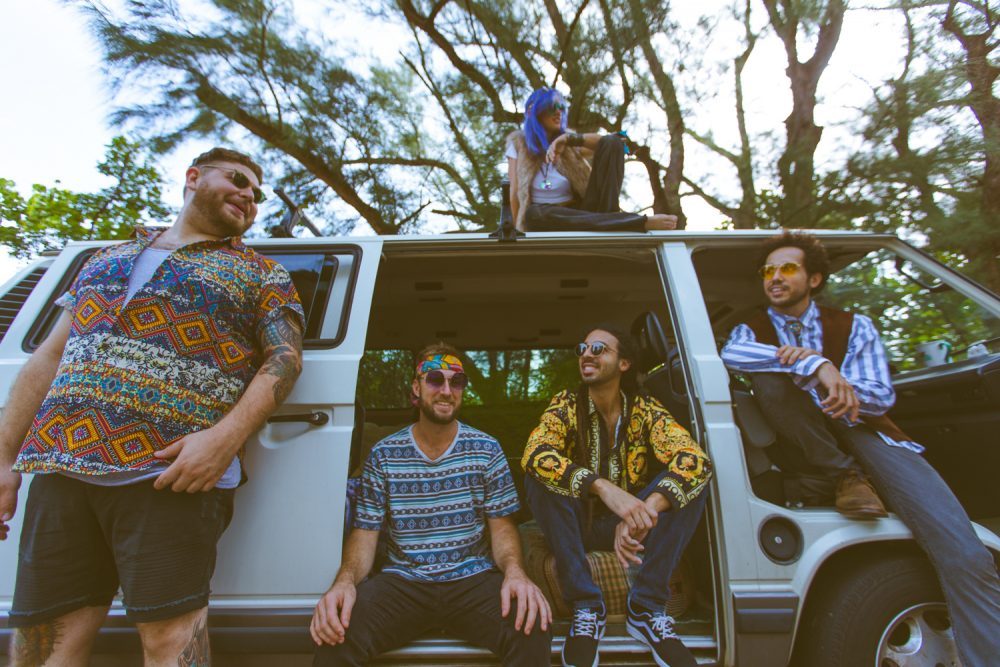 With the musical forces combined, they just released their fivetrack EP, Time. They were so excited for people to hear it because they made the music to share, so they released it for free99. It's their first collaboration with all five of them and they just created music that they like – wanted to hear, wanted to play, and wanted to spread. It was a work in progress that just kind of happened, thankfully. Logan had been playing in other bands playing a bunch of bar gigs and messing around, she says. At the time, she was neighbors with Fabian, or "Fabs," and he and the boys reeled her in. They finally got her in the studio and starting recording, starting with a cover of "Crave You" by Flight Facilities. Their "preserved first song," as Fabian puts it, earned them more than 100,000 views on Facebook and some serious recognition, to boot.
Logan, who was born to Willie Nelson's "Stardust" album, found her voice at a young age in choir, becoming best friends with the karaoke machine, as well as playing guitar and piano. But until now, never seemed to think being in a band would be it, that it could be real. "I never thought of [making a living being a musician], even as I was gigging around at the time. I just never thought of it," Logan said. "I feel lucky to have gotten with a very good group who has shown me a lot and accelerated the learning process."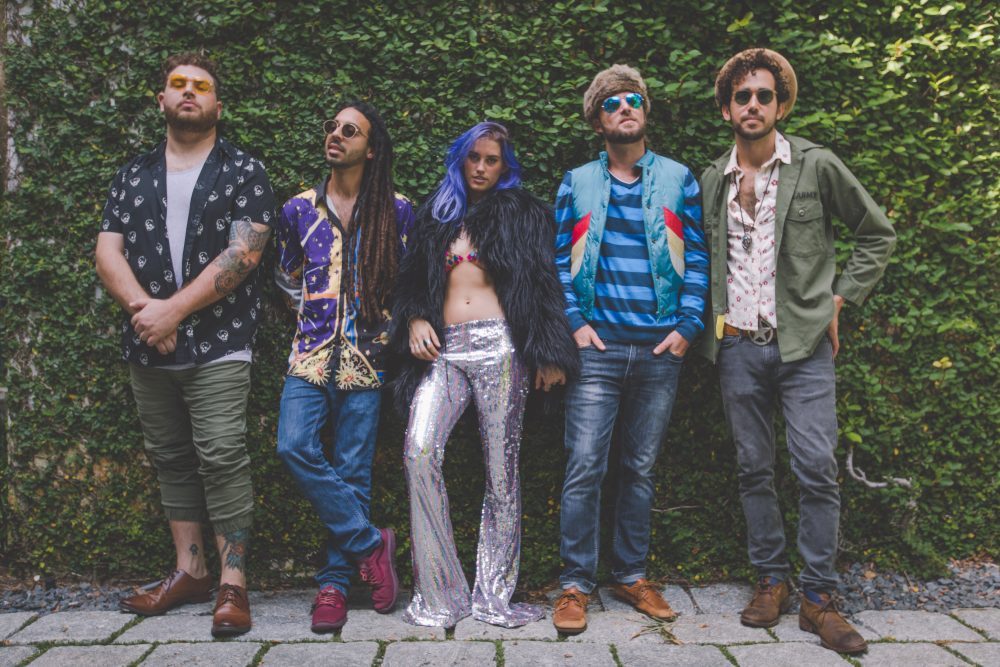 As it seems with them all. It feels like each of them were born with minds that can read and sing keys and notes, and fingers that can strum and stroke, but until now, it wasn't the perfect harmony. "A band, like anything, is always evolving, and we are at our most advanced evolution at the moment," Montague said. "Over the years, and working with different musicians and singers, and practicing and songwriting, and taking that experience and adding a great singer like Logan, I feel great. I feel like we're in the best position." That position is writing new songs for a new release, touring through Texas and back, and, oh yeah, opening for Collie Buddz in March.
"I feel the most blessed to be able to do what we do. Music is my hobby and my passion," Montague said. "Not a lot of people have hobbies that make them money. If I'm 60 years old and the band never made it out of South Florida and I'm still bar gigging, I'm happy." Good news is that they'll definitely make it out of South Florida, one weekend, one show and one album at a time.
"I was feeling so hot, yeah, I hit that sweet spot
Hit the alley for a split, cuz forget it, why not?
I think the late night spot closes at four, the rest is a mystery
but there's one thing I know for sure
I'm gonna do it again
I'm gonna do it again
I'm gonna do it again
Next weekend
Next weekend"