Amid COVID-19, a newly opened bar in Delray Beach remains hopeful.
By Kayla Ziadie
When John Macatangay introduced his new self-serve craft beer bar, Hopportunities, in November 2019, its success was en route to skyrocketing.
Feedback from customers was right on the money and business was as flowing as its brews. When the bar in Delray Beach had its Feb. 1 grand opening, the turnout and profits from then on out exceeded expectations; Hopportunities was well on its way to becoming the next new South County hot spot.
COVID-19 Strikes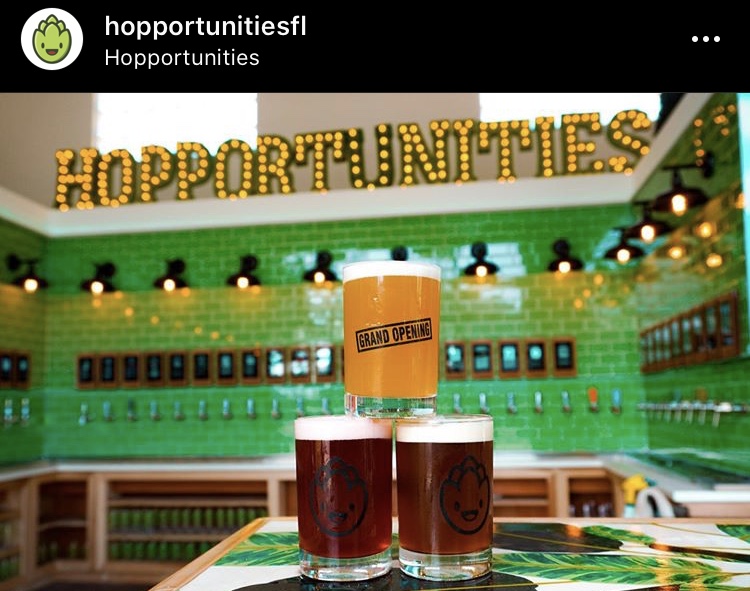 But when March rolled around, COVID-19 was just beginning to rear its ugly head in Florida. Soon enough, shutdowns transpired near St. Patrick's Day and Hopportunities was forced to close as fast as it opened.
"We shut down our bar two days prior to when the governor required it of all bars, just because we weren't sure what was going on and cautioned on the side of safety," Macatangay said. "[But] business was starting to boom."
To kickstart to-go orders, Macatangay took it upon himself to make use of the store's seemingly endless brews. Since his business couldn't bring people in, he would bring his business to the people.
"Pretty much right off the bat I bought a canning machine to can all of our keg beers [and] our draft wines," Macatangay said. "I transformed one of our beer lines into a CO2 line to keep all the cans and crowlers as fresh as possible.
Shutdown's Challenges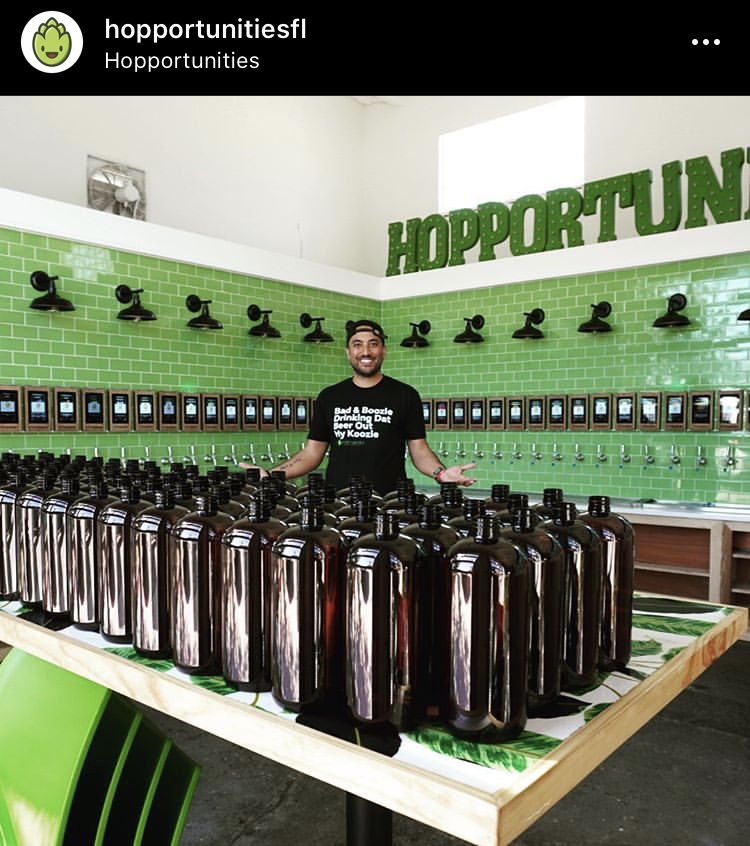 Hopportunities was one of the newest businesses to open in Palm Beach County pre-COVID. This came with its own set of challenges aside from typical struggles new businesses often face.
To keep business going alongside to-go orders, Macatangay held weekly virtual "beer schools" and tastings over Zoom to support other small South Florida breweries that weren't direct competition. But since the bar didn't have years under its wing to have a steady presence in the area, this translated to less support during the shutdown compared to other established businesses.
"The support was there, it was amazing," Macatangay said. "But we've noticed that post-Phase One…we've noticed a significant decline. The first week after Phase One, our COVID sales were down 80%. They've slowly [crept] back up, but nowhere near what we were doing during quarantine, and obviously when we were open."
When bars can open again, Macatangay is ready to roll—he's implemented an extensive number of precautionary measures, and then some.
He has cut in-house seating in half and installed hand sanitizing stations throughout the bar. There are extra gloves for customers and staff, and all SOPs are updated and solid. He's even created touchless options on the tap wall to safely pour beer without the need to physically touch any taps.
"I feel comfortable enough that we can operate safely at a lower capacity," Macatangay said. "Those operations with our to-go sales could kind of bring us back to where we need to be. I feel like I've mapped everything out for the COVID future…we're just waiting for our shot, I guess."
Moving Forward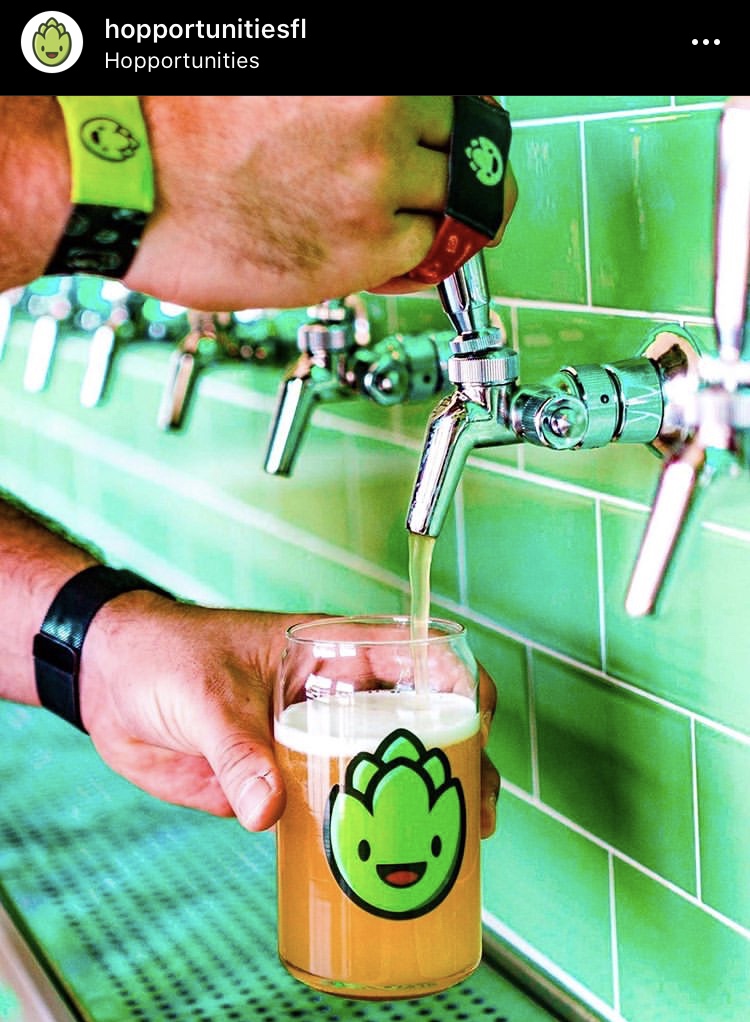 At the end of the day, Macatangay wants to keep his business afloat and stay involved within the community and local beer industry. He hopes the city will respond to Hopportunities' zoning application that will allow them to function even more safely when they reopen.
"[The zoning application] would allow us outdoor use and food vendors," he said. "This way when we do reopen in a limited capacity, we'll have the extra space and an extra way to keep customers here a little bit longer."
For now, he plans to grow his insurance firm while he waits for the day his bar can reopen. And while holding onto hope can feel like a two-edged sword of uncertainty, especially while witnessing other businesses close down, Hopportunities will continue to push forward.
"There are a lot of [new bars] that are already shutting their doors," Macatangay said. "For us, it's just really [about] staying alive…I'm not that weak on our outlook, but it'd be a lot easier if someone gave us an idea of when we'd be able to open."