A Different Kind of Spring Break
Ready for a road trip?
Our great state is home to some of the most incredible State Parks and fresh water springs anywhere, and the best thing is that each has something unique to offer. We're happy to present some of our favorites with bite size info to help narrow down your destination.
Crystal River National Wildlife Refuge
Best For: Hanging with manatees. Winter is when they migrate inland. But look and don't touch! Go early morning and on a week day to avoid crowded areas and the pontoon boat tours.
Take Cover At: Nearby RV Parks including Crystal Isles RV and Rock Crusher RV as well as Nature Coast Landings RV which is right on the Greenway. There are also lots of local chain hotels within 2 miles of the Park.
Coordinates: 1502 SE Kings Bay Drive, Crystal River
More Info: (352) 563-2088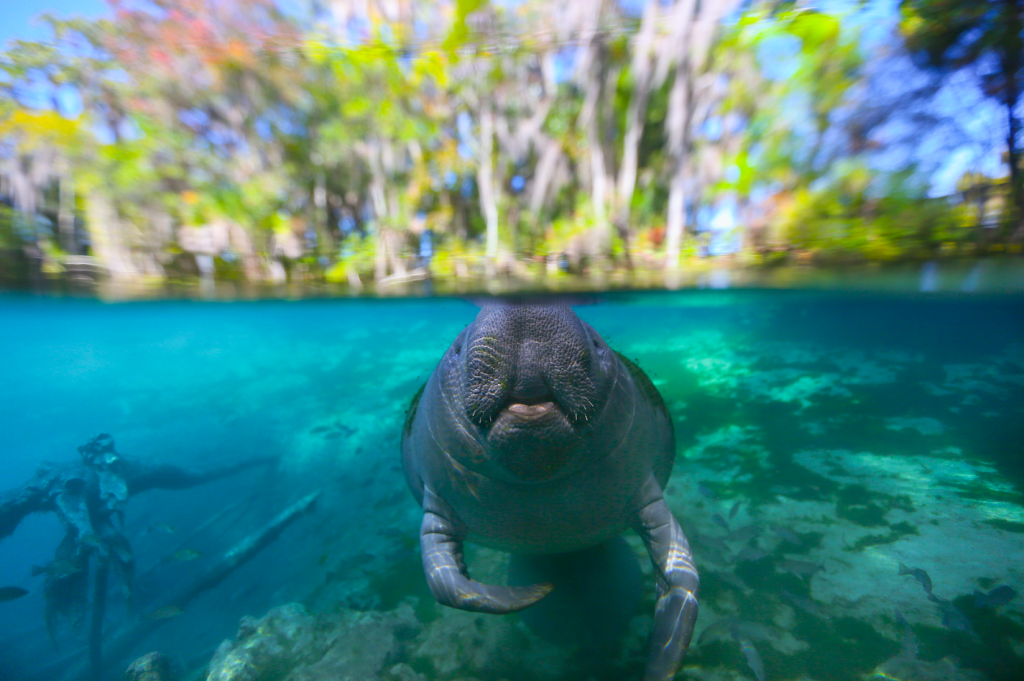 De Leon Springs State Park
Best For: A nice getaway with your sig other. Old Sugar Mill restaurant is there (breakfast and lunch only) and you can even cook your own pancakes on the griddle, which is nice. Also great for snorkeling, canoeing, paddleboarding, and kayaking.
Take Cover At: De Leon Springs Inn nearby with several efficiency suites or one of several hotels about 8 miles away on International Speedway Boulevard.
Coordinates: 601 Ponce de Leon Blvd. De Leon Springs
More Info: (386) 985-4212
Devil's Den
Best For: Scuba divers and snorkelers as general swimming is prohibited. This underground spring in a dry cave is one of North America's most pre-historic
places and is known world-wide. Also a great photo spot.
Take Cover At: On site cabins,
tent camping, double-wide trailers and more.
Coordinates: 5390 NE 180th Ave, Williston
More Info: (352) 528-3344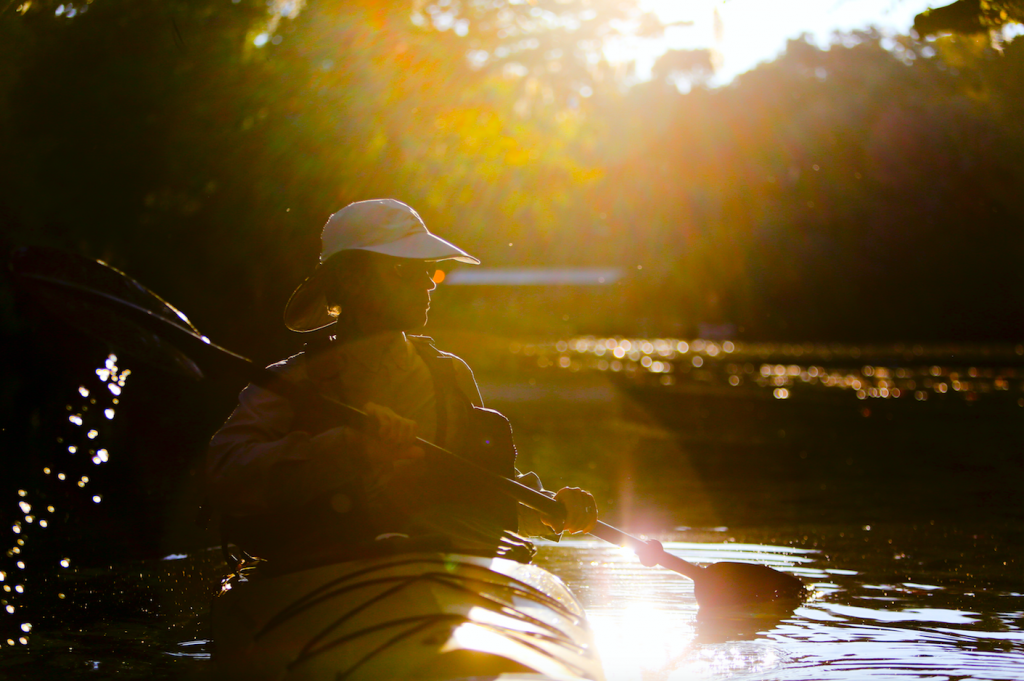 Ginnie Springs
Best For: Taking a tube with some buds and floating between springs. A PADI certified dive center is also on site. Try to avoid when the Santa Fe River is high as it decreases visibility.
Take Cover At: Lots of campsites available at Ginnie Springs Outdoors and has been awarded Best Florida Campground 2 years in a row by Florida Monthly Magazine.
Coordinates: 5000 Northeast 60th Avenue, High Springs
More Info: (386) 454-7188
Homosassa Springs Wildlife State Park
Best For: Swimming with manatees. This is one of the few springs in the U.S. where you can legally swim with these incredible mammals. Lots of Florida wildlife too.
Take Cover At: Homosassa River Retreat and The Last Resort are both within 2 miles of the park. Campgrounds in the area too.
Coordinates: 4150 S. Suncoast Blvd (US 19), Homosassa
More Info: (352) 628-5343
Ichetucknee Springs
State Park
Best For: Road trip with your crew with some pit stops in between. Hop on a tube, go for a long float downstream, get picked up at the end. From October-March scuba diving is open in the Blue Hole, provided you are Cave Certified.
Take Cover At: Check out High Springs Country Inn. Other chain hotels nearby.
Coordinates: 12087 SW US
Highway 27, Fort White
More Info: (386) 497-4690
Lafayette Blue Springs State Park
Best For: Scuba diving. Plus, there is a cave system with over 12,000 feet of underwater passageways (must be certified).
Take Cover At: Five cabins on stilts are situated along the river and can accommodate up to 6. Tent-only campground is also available.
Coordinates: 799 NW Blue Spring Road, Mayo
More Info: (386) 294-3667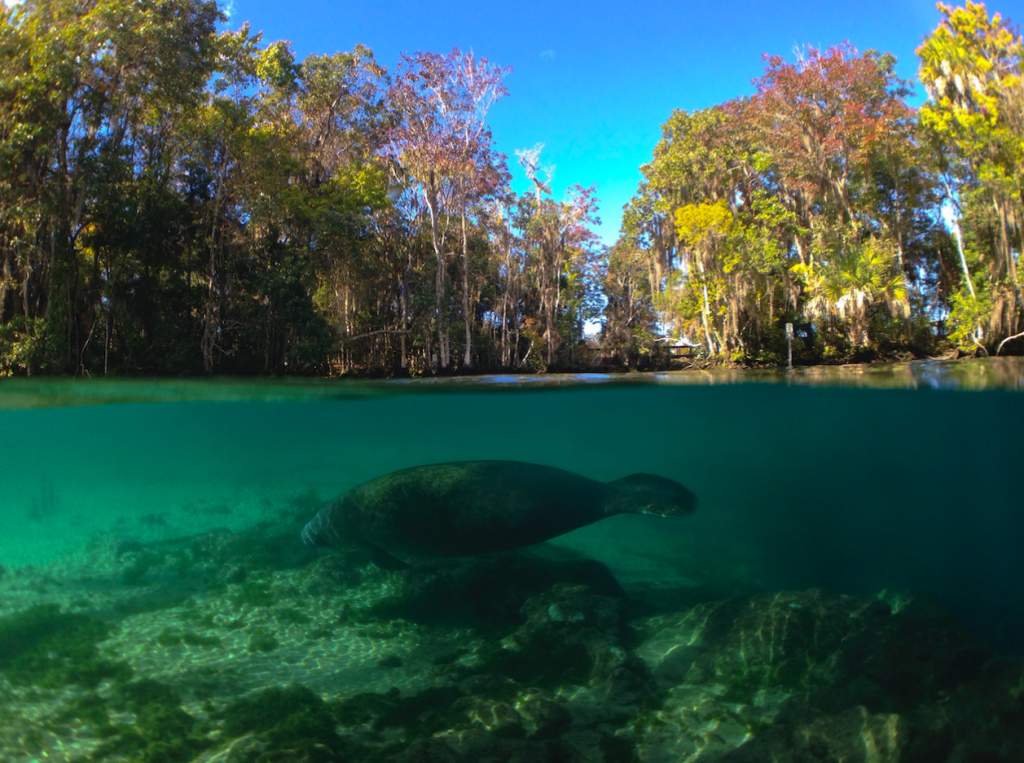 Madison Blue Springs State Park
Best For: Cave Diving. Large cave system open to certified cave and cavern divers. Good swimming too.
Take Cover At: Alling House B&B or Hontoon Landing Resort and Marina.
Coordinates: 8300 NE State Road 6, Lee
More Info: (850) 971-5003
Silver Springs State Park
Best For: Feeling like a tourist. This park has been a natural landmark since the 1870s and offers glass bottom boats, kayaking and more.
Take Cover At: Cabins on site with everything you need and can accommodate up to 6.
Coordinates: 1425 NE 58th Avenue, Ocala
More Info: (352) 236-7148