Brightline to Open New Station in Boca Raton
By Ava Bourbeau
Brightline is expanding their tracks to include stops in Boca Raton and, further South, Aventura. Both stations will open Wednesday, Dec. 21 with a ribbon cutting ceremony and the inaugural train departing the station in both cities the day before. In Boca, Mayor Scott Singer and Brightline President Patrick Goddard will deliver speeches.
For a limited time, discounted tickets will be available for the new stations starting at just $10. Stops at Boca and Aventura stations will also be automatically included in Train Passes which offer unlimited rides at a set price in your chosen window of time.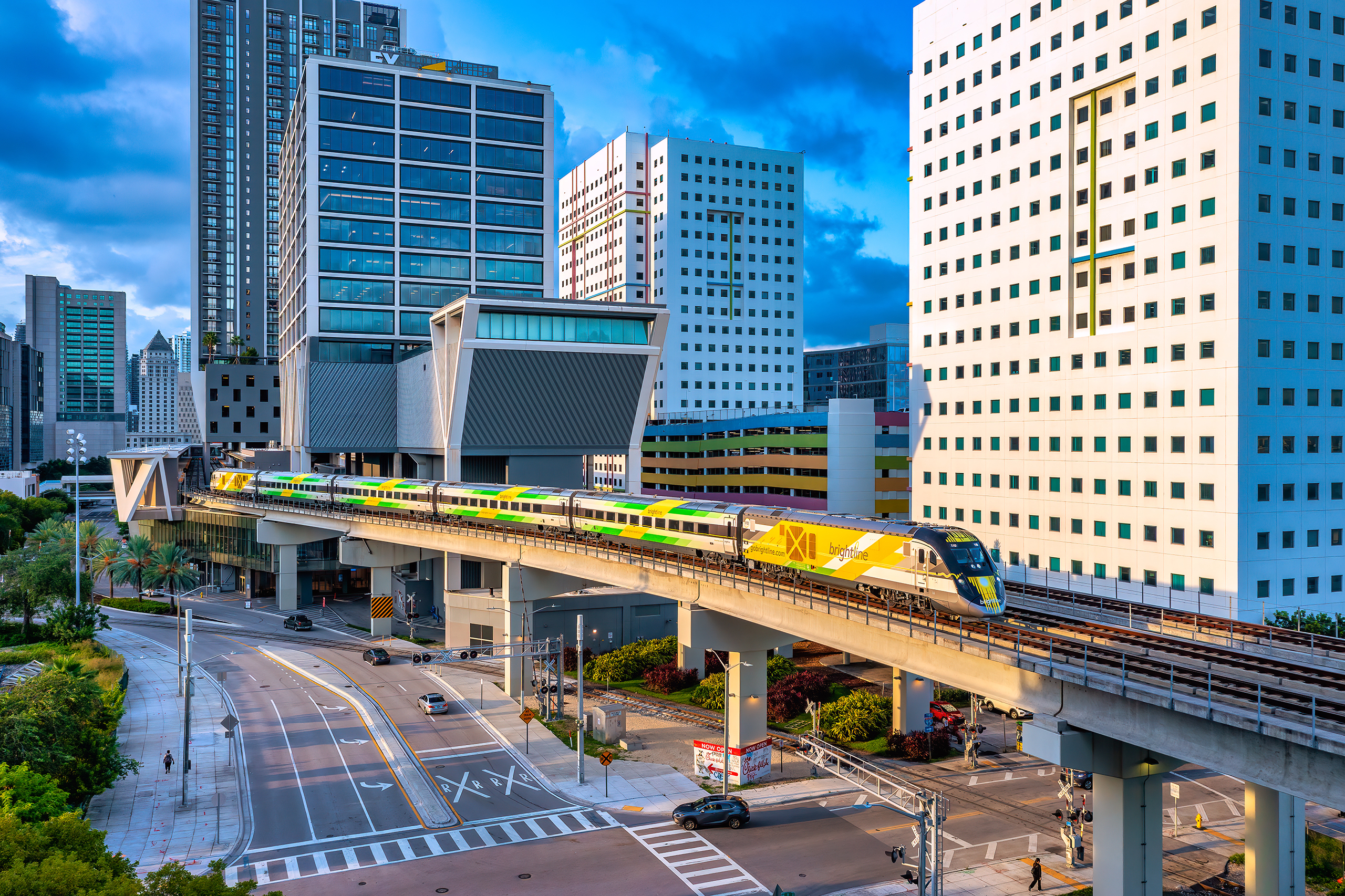 The Boca station is located just north of Palmetto Park Rd — a stone's throw from downtown. It's a prime location for access to Boca must-sees such as Mizner Park Amphitheater and The Boca Raton Museum of Art. Not to mention countless drool-worthy restaurants like Kapow Noodle Bar, Tucci's Pizza, and Louie Bossi.
Brightline makes leisure and commuter traffic stress free. With onboard food and beverage service, accommodation for wheelchairs and strollers, Wi-Fi and much more, Brightline will keep you on track. They're also making strides for the environment. They are working towards carbon free rides and already help eliminate millions of cars from the road each year. So make the choice to travel with Brightline for your wallet, peace of mind, and planet Earth.