Sierra Lane, Feet Grounded But Flying High
by David Rolland
Photos: Jakob Takos
It was hard for singer/guitarist Sierra Lane to pick what was most surreal of playing in front of thousands of people on the main stage of last December's Riptide Music Festival. "I always go to music festivals and concerts. To be part of it instead of just watching was crazy to me. I'm used to playing in restaurants. Then when I was walking out like five people asked to take a selfie with me. I had to ask, 'are you sure?'," Lane said.
Though she hasn't yet graduated from high school, Lane might have to start getting used to strangers who are fans asking to take pictures with her. Take a gander at her YouTube channel and you can hear the Jupiter native has the talent to maintain a long and successful musical career. If you check out the number of live dates she plays, you'll observe she also has the work ethic to strive to make her dreams come true.
While Lane took choir from kindergarten into high school at Jupiter Christian School, she also started teaching herself guitar from watching videos on the internet. "Music is the only thing I was good at. I tried, but I wasn't any good at sports or dance. So I've taken the time to work on my sound," Lane said.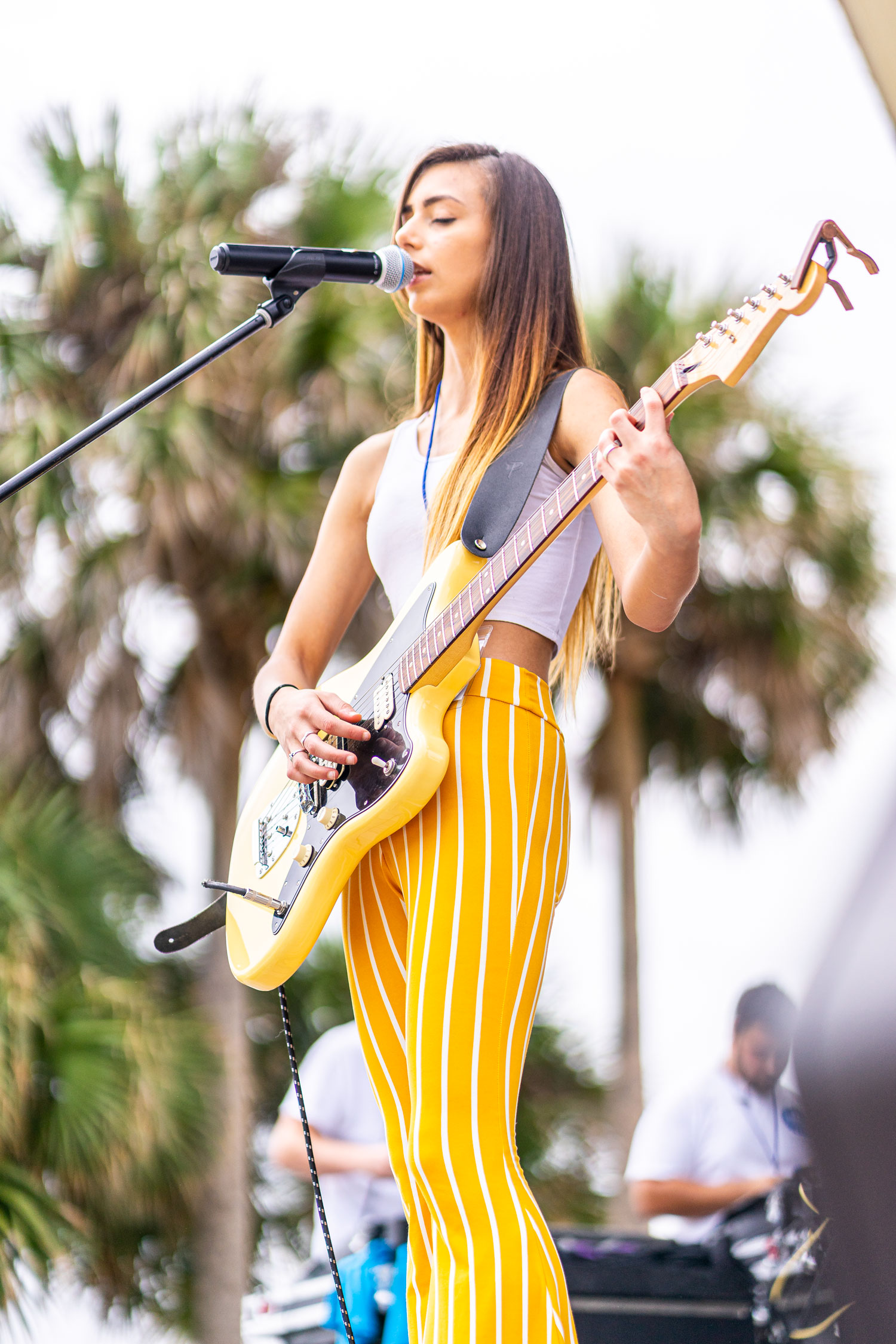 It was an introduction to reggae a few years ago that truly inspired her, saying "once I got into reggae, I realized it was everywhere." After playing a bunch of open mic nights all throughout South Florida, she met the four guys who now form her band, including bassist Rocky Rocker, guitarist Derek McLean, drummer Cory Ricardy, and Patrick Montanari on sax and keys.
"They live further south so we don't get to rehearse that much. I send them set lists and the keys to the songs. Mostly I give them new songs at the gigs," Lane said. "I try to add new covers every week. This week was 'Do I Wanna Know?' by Arctic Monkeys and 'Back Pocket' by Vulfpeck."
Lane's biggest fan and support, she says, comes from her mom. "She's my manager and helps me promote. She was infatuated with music as a kid, too. She takes care of the other things so I can focus on school and the creative process," Lane said. The result of that creative process is on display with her original song "Deep Dive."
"It's kind of half reggae, half indie. When I write songs I try to make them my own. I try to make my songs not sound like anyone else's," she explained. "The song is about courage. Look at all that's ahead of you. You should go for it. But also don't rush yourself. Take opportunity as it comes."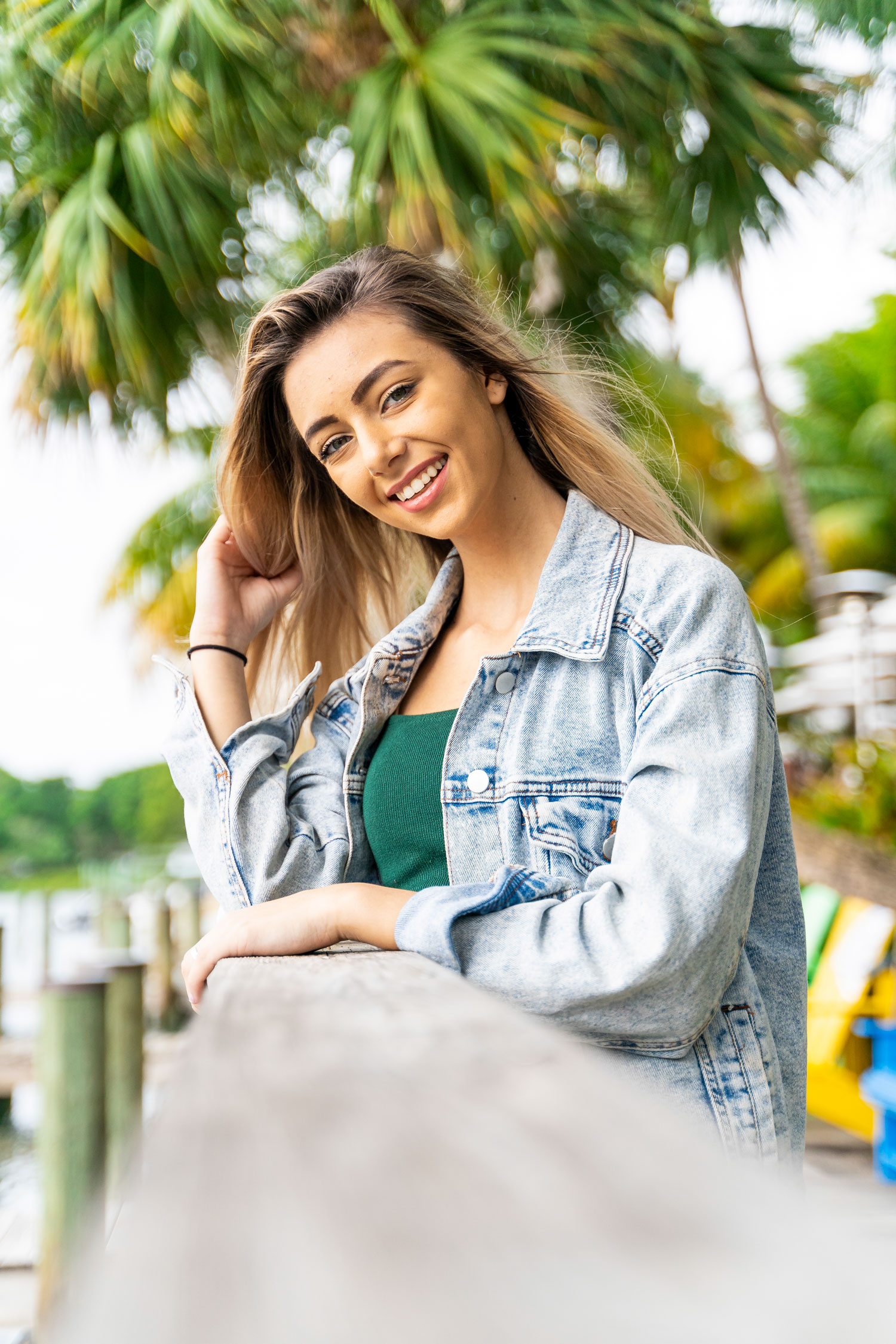 Lane is hopeful that 2020 will be a year filled with such opportunities. She wants to get into the recording studio to get some more original songs out there. She's even more excited to play later this year at the 11th Annual California Roots Music and Arts Festival, which will be by far the furthest from her home base that she's ever performed. "The furthest from Jupiter I've ever played is New Smyrna," Lane said.
Venues where locals can hear her sunbaked sultry voice on a regular basis include E.R. Bradley's Saloon and The Butcher Shop Beer Garden & Grill in West Palm Beach, Guanabanas Restaurant in Jupiter, and Dada in Delray. Every fourth Thursday of the month she also has a steady gig at C.W.S. Bar + Kitchen in Lake Worth.
Check her out and maybe you'll be moved to be the next fan who asks Sierra Lane for a selfie.