Big Band Reggae, Big Band Love
By Darien Davies
Everyone knows you can't pick your family, but you can pick your friends. If you're lucky enough like the bandmates in The Resolvers, you get to pick your friends who turn into your family.
A big band reggae group, who has been playing together for the greater part of 15 years, has grown from a five-piece band, to adding a horn section, with now 10 people gracing the stage at each show. The group came together naturally, and on an as-needed basis, which ended up creating a perfect marriage of sound and energy.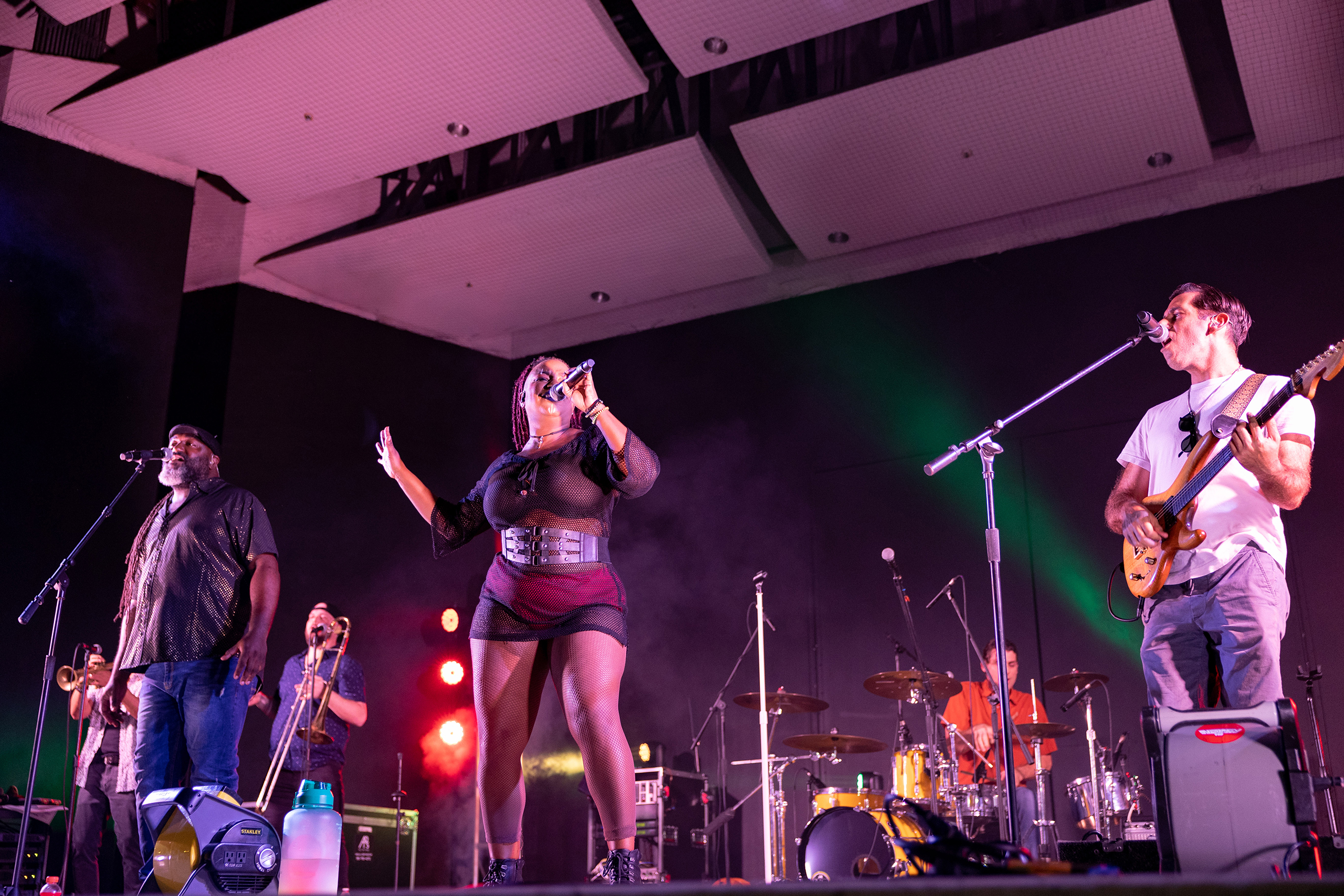 "The band came together very organically. I knew Juice from an open mic I used to run every Wednesday night out of a friend's Cigar Shop in Deerfield Beach. He would come every so often and we would sing Marley tunes together. Around that time Nate, Steave and I were already playing together in another reggae/rock band called Mishpat. We were playing in bars and parties around town when we scored a weekly Sunday afternoon gig by the beach at Kahunas. On the morning of our second week there, our singer called to tell us he was leaving town and won't be making the gig. We didn't wanna call it off so we called Juice to do the gig. It felt very easy and natural and he knew how to sing 1,000,000 tunes. We loved the vibes and we got a good response, but we knew we needed a keyboard player to really get the sound. We called around we got lucky to get a hold of Dean, who was already at the time a renowned live and studio musician backing international reggae artists. His Sunday was open so he agreed to come do the gig. The core of the band was formed," said Ron Eisner, Israeli-born bandleader. "As we kept gigging, we began releasing music and started forming a little community around the band. Then we learned that Juice had a younger sister who can sing…sooner than later Sahara would start coming shows and she would jump on the mic to sing a few. It was a showstopper every time. To the point we knew we needed her with us every show. As the shows and stages got bigger we wanted to expand the sound with it. Particularly with a horn section. I knew Daniel from when we were students at FAU music school, and he was down to put a section together with David and Devon. That's when the Hamsa Horns were added to the formation that is The Resolvers today."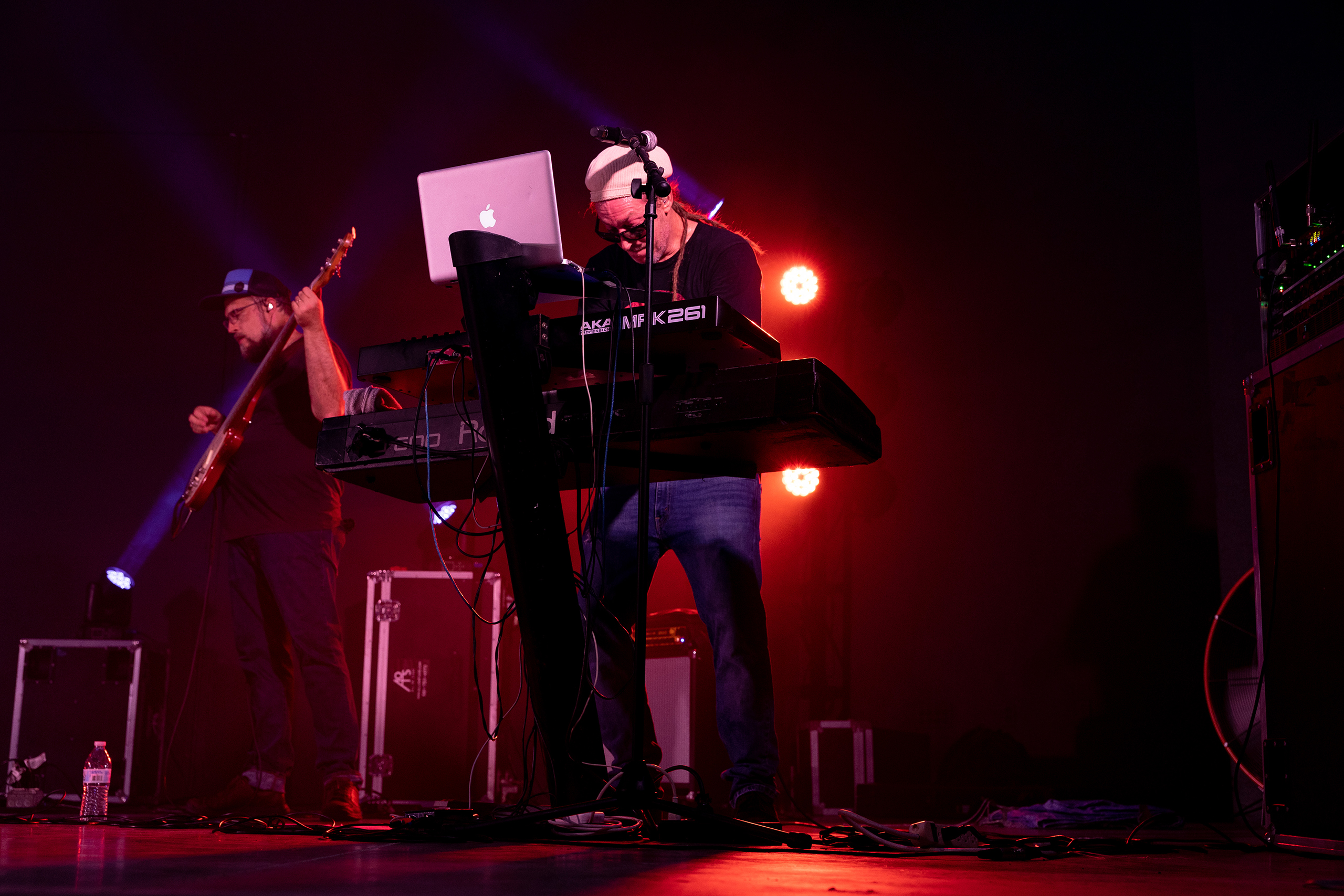 Yup, sounds about right. You know a guy? Sure do. Now, The Resolvers is a mashup of Ojay Smith on vocals, Sahara Smith on vocals, (Ojay and Sahara are son and daughter of international reggae artist Ernie Smith), Ron Eisner on vocals and guitar, Nate Largent on drums, Steaven Nieratka on bass, Dean Fishback on lead keys, Jayme Glusman on keys, David Burgos on trumpet, Daniel Larghi on trombone and Devon Heinrichs on sax.
"The band has grown by leaps and bounds from a small five-piece reggae band with a splash of my sister here and there to a 10-piece big band reggae experience," said Ojay, who says their sound is reggae Nola soul funk.
Doesn't sound like your typical reggae band makeup, does it? And it doesn't feel like one either. Sahara feels their sound is reggae with a side of blues and R&B, and, of course, the size of the crew is remarkable for a reggae band, too.
"It's different because we have our own voice, our own sound, and a real friendship that shows when we play and create," said Ron, who describes the difference between The Resolvers and other reggae bands out there. "It's also our creative process and approach. Our love for one another."
That love has helped them rock out with The Wailers, Julian Marley, Stephen Marley, Damian Marley, Kymani Marley, Inner Circle, English Beat, Yellowman, Matisyahu, Lee 'Scratch' Perry and Mishka along with many other world-renowned acts in major international festivals such as Marley Fest, Jamaican Jazz & Blues Fest, Sun Fest, Hulaween, AURA Music & Arts Fest, Dub Fest and more.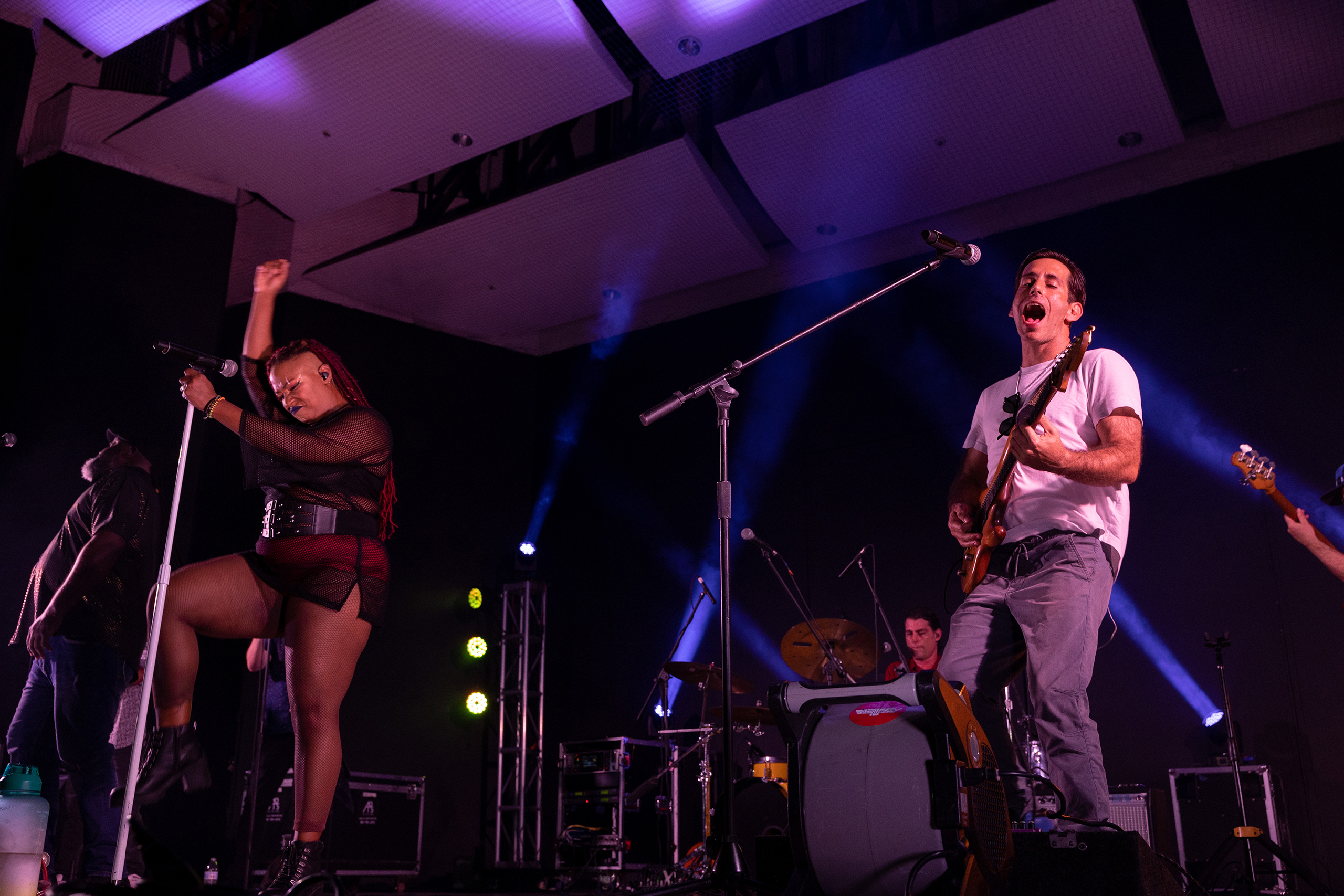 And about every local stage in South Florida, which are among their favorites. "I mean, it's home, it's family and you can feel the flow of energy from the band to Fam and vice versa," Sahara said.
The group loves their makeup, which they say makes them unique and adds to what being in a band is all about. They are able to draw inspiration from their differing cultures and diverse backgrounds.
Right now, you can expect to enjoy new music via singles and videos, including a Sugarshack Session and a six-song EP dropping in November. On top of that, they all hope to turn their Resolvers side hustle into their main hustle and finally drop the 9-to-5s, giving them more time to enjoy laughs on the road as they travel on tour.
Doing what you love and doing it with those you love means The Resolvers have reached ultimate success, with All The Lovin'.
"We really are a family band, and we get to go through this adventure together. We get to be a positive force in many people's lives, and that's a blessing," said Ron.