Delray Industrial Park Turned Design District
By Ava Bourbeau
A mingling of aspects found in Wynwood and on Lincoln Rd., the Andre Design District is Delray Beach's latest quirky, artsy spot — with just as Instagram-able murals. The design district is a combination of art, retail and office space located on Congress Ave.
Creator Steven Michaels was focused on preserving local businesses that may have previously been priced out of Downtown Delray.
The Design District aims to function as a more affordable space, in comparison to Atlantic Ave. in Downtown Delray. In doing so, more local businesses have the opportunity to reach the public through the available venue space. Current occupants in the more than 60,000 square foot industrial space include Zuke's Refillery, Kevin's Market, Honeybee Designz and Endless Art Studio. A new gallery, "The District Gallery" is also in the works to accompany Endless Art Studio, along with multiple new cafes and a distillery.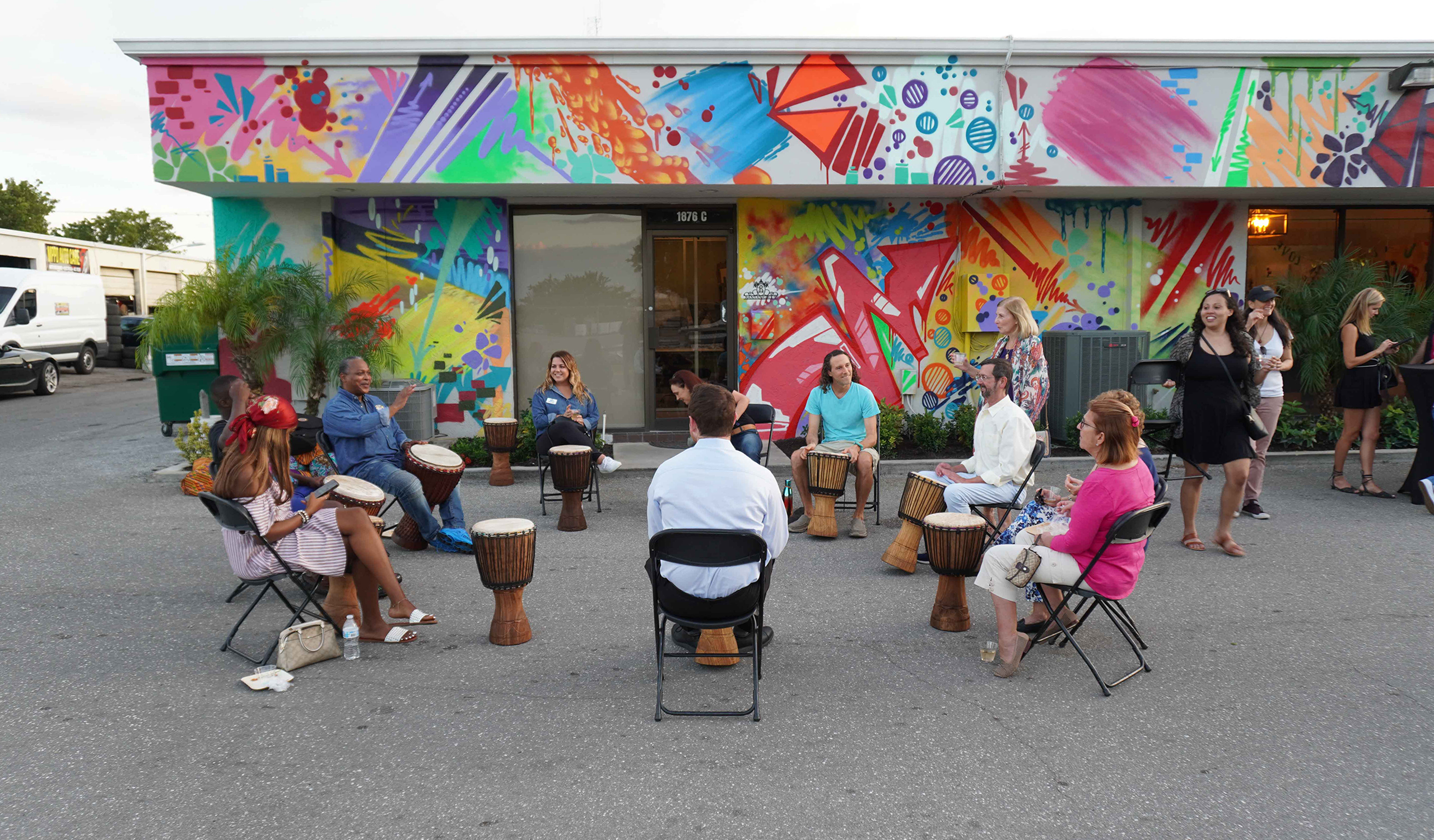 The Design District also hosts events. The most recent, "Wine and Dine in the District," featured wine tasting, a drum circle and live performances. On Jan. 26, 2023, Wine and Dine will return with a focus on Fashion. The event will include a full fashion show complete with a 70ft-long runway, live music, food and wine. And even better, proceeds of the event will benefit Boca West Children's Foundation. The foundation's mission is to "identify and fund projects to assist at-risk children and their families in Palm Beach County." Since its founding in 2010, they have raised over $16 million.
Starting next month, the Design District will also host bi-weekly "Friday Twilight Nights." On Oct. 14 and 28, from 6-10 p.m., pop over to the district for access to 30-40 local vendors, complimentary yoga sessions (from 6-7 p.m.) and live music (from 7-9 p.m.). Admission and parking are free during the event.
You'll find something for everyone at Andre Design District — whether it's retail therapy, interior design consultation or an appreciation of art.