3 Sons Brewing Co. in Dania Beach is Feeding the Craft Beer Community Something Special
By Nicole Danna
Photos: Jose Alfonso
Spicy tuna tacos. A house-roasted turkey club. A delicate watercress salad. Even artisan-style charcuterie and cheese boards.
No, this isn't the latest menu rollout at some hot, new South Florida establishment. Instead, they're just a sampling of the dishes you'll find at 7-month-old brewery, 3 Sons Brewing Co.
Here, brewer-founder Corey Artanis and his business partner, executive chef Nicolay Adinaguev, want you to appreciate their food menu as much as the taproom's draft lineup.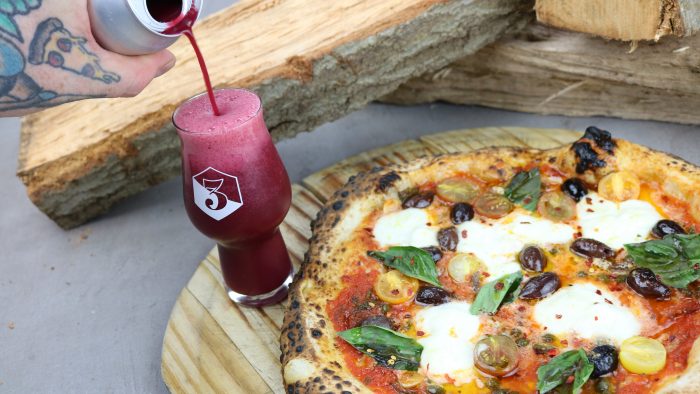 For Artanis, food has always been front and center. You'll find it's a theme to many of the flavored beers he's known for. But, as a food-lover first, the former home-brewer will tell you his longtime dream has been to open a culinarily-driven brewery that puts a focus on elevated fare.
"Having a kitchen as part of the whole concept has always been important to me," Artanis said. "We want our menu to be what sets us apart from other breweries. Our goal is to be known as a great place for not just beer, but also the type of place you want to go for lunch or dinner."
That's evidenced by 3 Sons' partnership with Adinaguev, whose fine-dining background includes stints at high-end eateries like Hollywood's Diplomat Prime and Fort Lauderdale's Steak 954.
Indeed, Adinaguev has taken the brewery game to new heights in South Florida. Here, nearly everything is made in-house. That includes the roasted turkey and smoked brisket to the ciabatta and baguette bread, and—of course—the house specialty Neapolitan-style pizza.
The menu is fun, to boot. A mashup of traditional and riff-like items include a smoked brisket-stuffed Medianoche or the Tampa Cuban sandwich that adds salami to the usual lineup. Vietnamese-style summer rolls and tuna tacos keep things light and healthy, and decadent desserts are best paired with a dessert-like stout.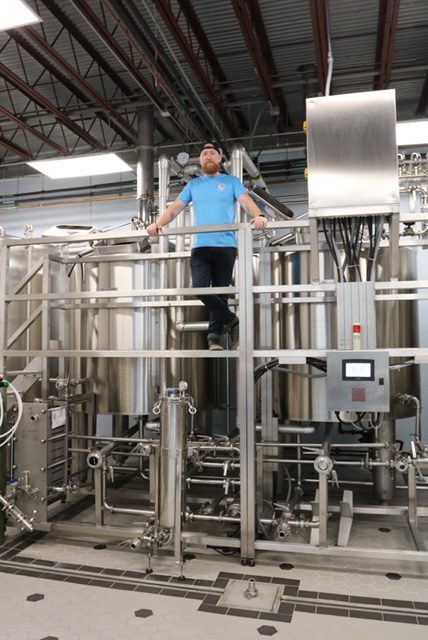 Food aside, most Floridians know Artanis for his beer—specifically his intensely-flavored, barrel-aged imperial stouts. In recent years he's grown a dedicated following of both local and global enthusiasts who patiently awaited the launch of his exclusive member bottle club and the opening of his 1,400-square-foot Broward County taproom and brew house.
To date, national accolades include a nod from RateBeer, a website that features more than 11 million craft beer ratings. Users awarded Artanis with the title of "Best New Brewer in the World," announced earlier this year shortly before 3 Sons opened its doors as the first brewery in Dania Beach this February.
If it's beer you're after, the brewery's tap list is as varied as the lunch and dinner offerings. You'll find a daily draft lineup that runs the gamut from a lightly-hopped, easy-drinking American-style rice lager dubbed Rice Crispy Bois and his Double Dopealicious DDH double IPA to the Cool Hand Cuke gose refermented with cucumber Best Part of Waking Up brown ale brewed with Fort Lauderdale-based Argyle roasted coffee.
And, of course, there's always a solid selection of the brewer's famous food-inspired stouts. Since opening, Artanis says he's filled more than 50 bourbon and whiskey barrels—even a Prichard's that previously housed the brand's double chocolate bourbon—to age his most popular brews.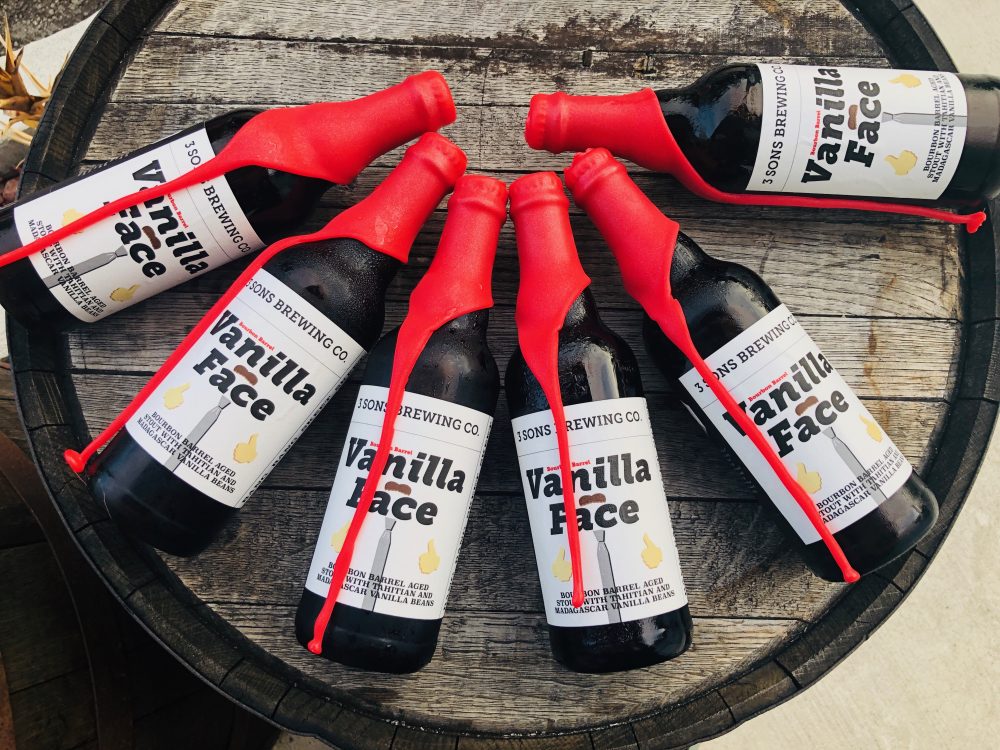 Several are collaborations, including one with San Diego-based Bottle Logic or Brooklyn-based Other Half. Others are from Artanis' heavy hitting recipe playbook including his upcoming member bottle release of batch three for BixSexxy, an intensely flavorful barleywine.
Even if you're not a bottle club member, keep an eye out for the brewery's next member bottle release. Artanis will tap kegs the day of the release, or snag a bottle to drink in-house from the onsite menu that features a number of out-of-state picks that come in through Artanis' connections in the beer for tap takeovers and collaborations.
Soon, the hardest part about visiting 3 Sons won't be finding a seat or snagging your favorite beer on tap—it will be deciding which of the endless pairings is your new favorite.
236 N. Federal Highway, Suite 104, Dania Beach